As I'm a fully paid-up subscriber to the view that you can have an adventure on any motorcycle, I've reviewed a few Harleys over the years for ABR. Sure, you're not going to buy a customised Wide Glide to take on the desert pistes of Peru or the off-road trails of the Alps, but then again you're not going to have a happy camper for a pillion if you decide on a two-up tour to the Dolomites perched on a Husqvarna 701.
And with that in mind, when I was offered the Harley Davidson Ultra Limited as a long-termer I didn't exactly jump at the chance, but the perfumed side of the sofa lit up like a beacon.
You see, the other half has been more than hinting that she'd like to join me on longer motorcycle tours both at home and overseas, and I have to say, I'm more than happy for that to happen… She's great company and makes a mean bacon sandwich.
Now, here's the thing, her enthusiasm had nothing to do with off-road prowess, cornering ability nor the capacity to cruise at warp speeds on motorways.
Nope, the only thing she could see was that huge pillion seat complete with armrests and backed by a substantial and secure looking top box.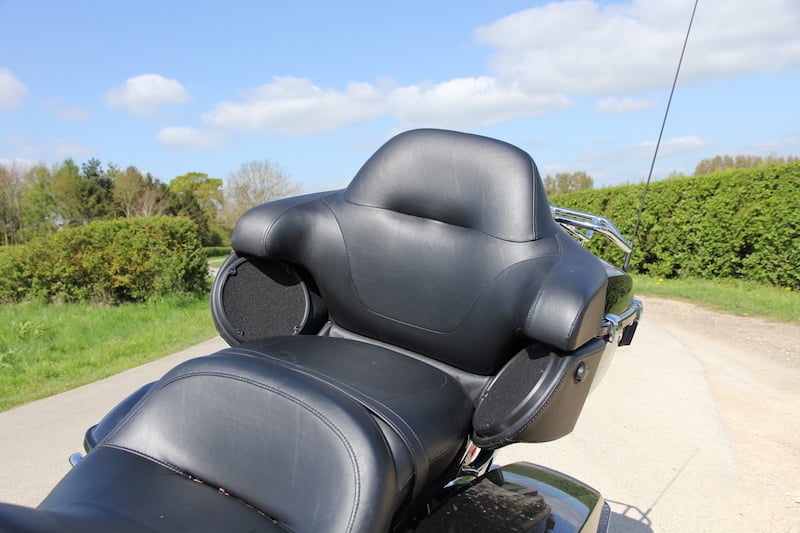 Whichever way you want to look at it, her criteria were totally at odds with mine, and yet, I know from previous experience, if we are going to have a good time (and if not, why bother going)  then that starts with my passenger and partner being as comfortable as possible and enjoying the ride to the max.
Last weekend we took the Ultra for its maiden voyage over a long weekend down to St Davids in West Wales. In total, we knocked off over 400 miles, and the majority of these were on A and B roads in and around Mid Wales.
From the rider's point of view, I was impressed with just how agile, in relative terms, this huge beast of a bike is. However, what was far more important was the view from the back seat… I can confirm we've just booked the ferry for our first ever overseas motorcycle tour together. That says it all.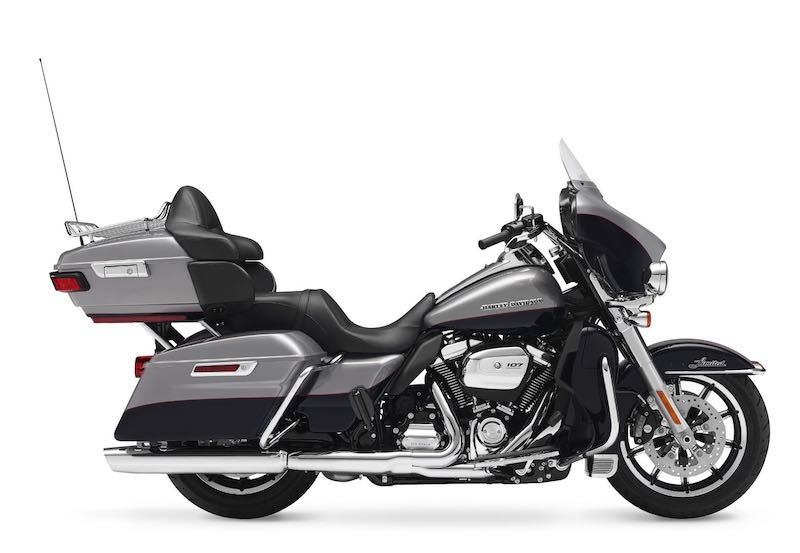 Harley Davidson Ultra Limited Specs at a glance
Price: £23,245
Engine: 1745cc V-Twin
Torque: 112.1ftlb@3,250rpm
Gearbox: Six-speed
Brakes: 32mm, four piston calliper front and rear
Tyres: Front; 130/80 17. Rear; 180/65 16
Weight: 413kg (wet)
Fuel capacity: 22.7-litres
Seat Height: 740mm
More of our thoughts on the Harley Davidson Ultra Limited: