With dreams of a European tour in tatters, Ollie Rooke travels north to Scotland instead and discovers some of the best riding of his life
If motorcycle magazines featured a lonely-hearts column that matched biker's looking for platonic company on their trips away, I'd be first to post an ad. While I have plenty of mates out of the saddle, none of them have ever shown the faintest interest in two-wheeled travel, which has left me heading off on the majority of my tours solo.
Before you break out the violins, I should clarify that I enjoy solo motorcycle travel. Sure, it can be a little lonely at times, but there's nothing that can match the freedom of marching to the beat of your own drum. I've also found that the most random, entertaining, and often downright bizarre situations come about as a result of my general eagerness to talk to anyone and everyone when I'm abroad. And yet, there's always been just a little bit missing.
As a child, I'd listen transfixed as my dad told stories of touring Europe in his 20s with his mates, and he'd show me photos of Ryka's Cafe at Box Hill, Surrey, heaving to the brim with young, mulleted bikers clad in leather and denim. Sadly, now I've reached my 20s, the buzz has fizzled out, average speed cameras have replaced the crowds that lined the A24, and I find myself regularly planning trips alone. Well, that was until I made a friend.
I'd asked a motorcycle forum for tips on riding around Morocco and amongst the replies I received, Andy's stood out not only because he'd just returned himself, but also because we were of a similar age and had a similar history of tackling European tours alone. After chatting online, we went on a few rides through the Cotswolds together before, on one particularly boring afternoon in lockdown, my phone pinged with a text reading 'I might head up to Scotland for about eight or nine days in September if you fancy it?'.
My reply back didn't need much thought. I was itching to head off on a motorcycle tour. Sadly, constantly changing travel bans and 14-day quarantines had all but ruled out an overseas trip, and my dream of heading off alone to tackle some of Romania's epic mountain passes had been cancelled with just about everything else in 2020. Scotland was open though and, while it didn't offer the unfamiliarity of Romania, it was well-placed to scratch my two-wheeled travelling itch. Somehow, during a summer when we weren't allowed to leave our homes, I'd made myself a biking mate.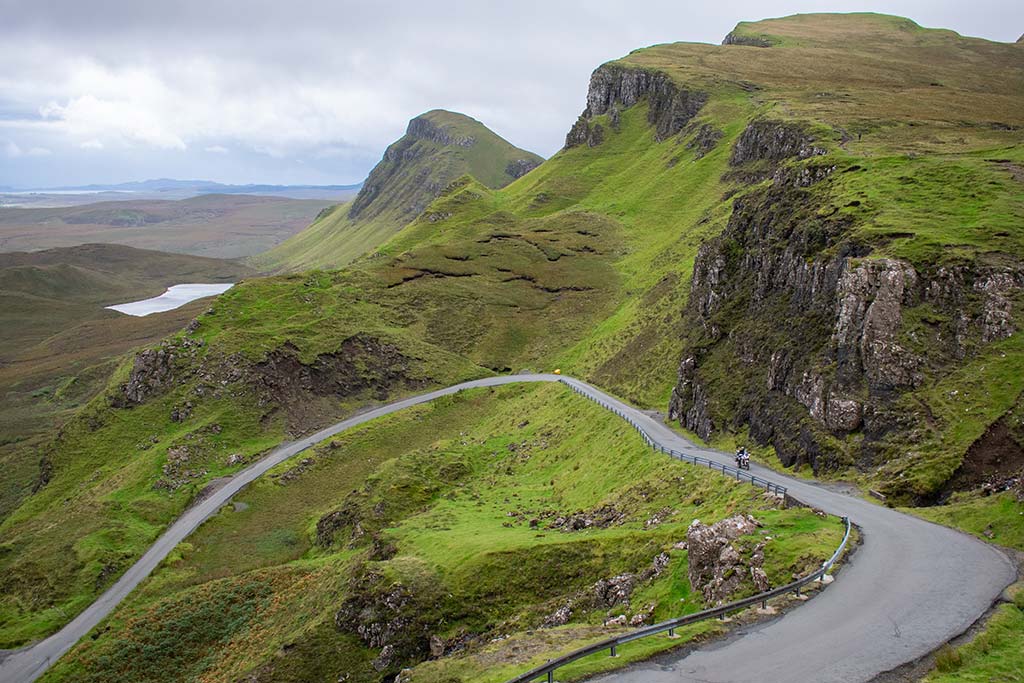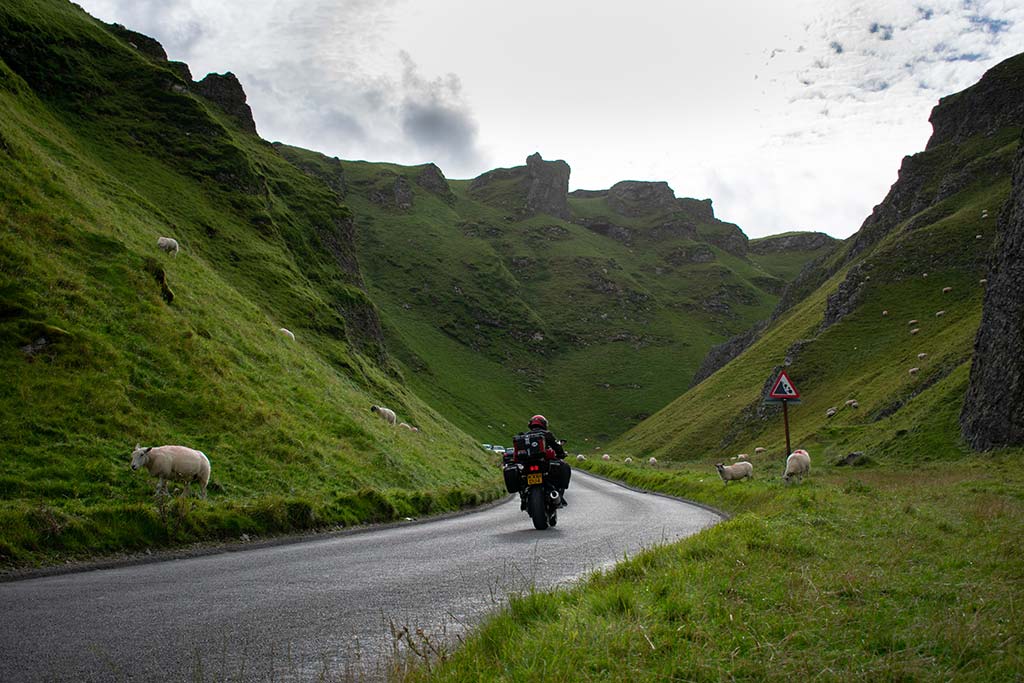 Ready for adventure
A month after receiving Andy's text, I found myself sitting in my front room peeping out of the blinds waiting for him to arrive. My Honda Africa Twin Adventure Sports stood decked out with its full complement of aluminum luggage and a fresh pair of Mitas E07 knobbly tyres which had been hastily dispatched by Bike Tyre Store just a few days before.
When Andy arrived, we hooked up his helmet with a Sena intercom so we could chat as we rode along and then we set off up north. Immediately, the benefits of the fresh perspective that travelling with someone else can bring were evident. While I'd assumed we'd be doing a lot of motorway miles to head up to Scotland, Andy had instead planned out a route that took us through the Peak District and the Yorkshire Dales. After all, we weren't in a rush so why not treat the UK in the same way we would any other European country on tour? After fewer than five minutes on the road I'd found my way of doing things challenged for the best, perhaps this travelling with mates lark had something going for it after all.
Still, we had to jump on the motorway to clear Birmingham before turning off into the Peak District and away from major roads which we'd successfully avoid for the next two days. My own contribution to our joint plan was a simple one. Since I'd missed out on Romania's Transalpina and Transfăgărășean mountain passes, I was determined to tick off as many of Britain's best roads as we could, and first on the list was Winnats Pass, a favourite of mine in the Peaks and a road Andy hadn't ridden yet.
Miraculously, the popular tourist spot was relatively quiet and we both had some clear air to climb the steep road without battling through puffing cyclists and hatchbacks burning out their clutches. After capturing the obligatory photos from the top, we set off on more quiet roads as we headed to our campsite for the evening. It was my first experience of camping post-lockdown and our Covid-secure nightspot featured more Portaloos than Glastonbury Festival (one for each pitch), although the showers were closed.
However, we remained in high spirits as we headed down to the local pub for a steak and ale pie, a few pints of Guinness, and a chat about the stunning riding we'd encountered. Spending the evening nattering away in a cosy local was a far cry from the lonely evenings that my solo travels often resulted in and it capped off a brilliant first day on tour.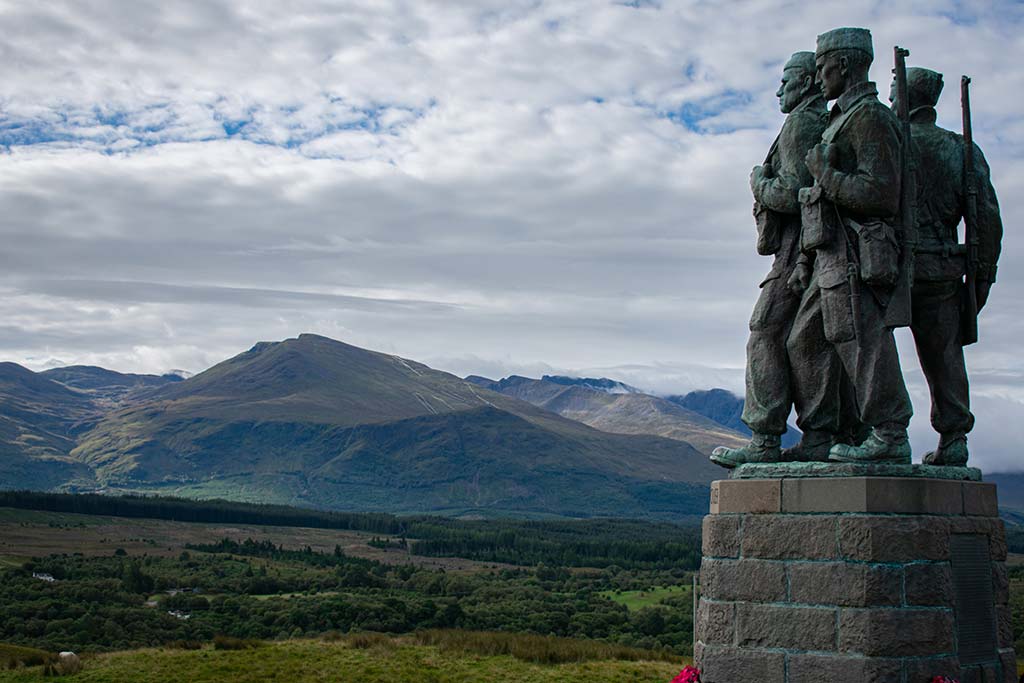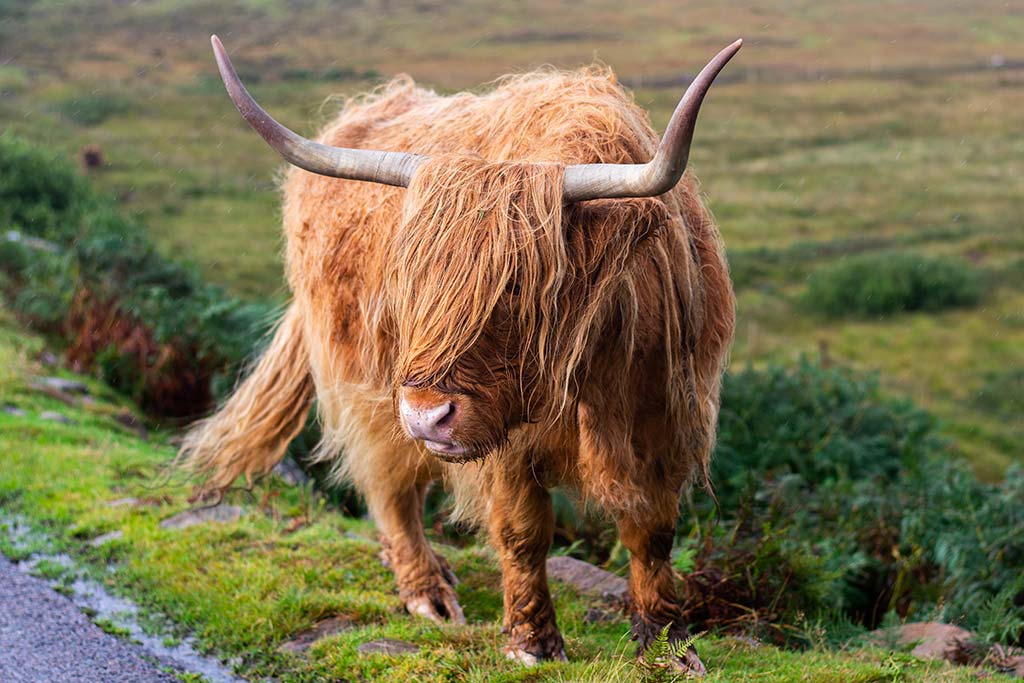 The kindness of strangers
The next morning, I woke up to discover blue skies, the promise of another brilliant day in the saddle, and Andy already packing up his tent and motoring through his morning routine. I'm not a morning person but the prospect of delaying a day riding through the Yorkshire Dales in the late summer sun had me packing my kit at double-quick time to leave. Ever the gentleman, Andy didn't hurry me once and instead broke out his stove to boil up a coffee (or two) while I loaded up my bike and generally faffed about.
The Dales were glorious and, once again, I was grateful that Andy had challenged my plan to skip it all on a motorway blast. The sun was shining, the single-track roads were virtually empty, and we had a plan to eat lunch at the highest pub in the UK, the Tan Hill Inn. But before we could fill our stomachs with some good pub grub there was another corker for us to ride, Buttertubs Pass. We found the stunning road completely devoid of traffic and, if it wasn't for our rumbling bellies, I'm sure we would have turned back and ridden it a couple more times for good measure.
The Tan Hill Inn is a popular spot for bikers and we added our own bikes to the ever-growing collection that had parked outside. It was a reminder that, even if you ride solo, you're never really alone on a motorcycle trip. We were soon chatting to a local Multistrada rider who gave us a detailed set of directions that would take us up and over the border on some of his favourite roads.
Crossing into Scotland, we stopped to stock up on essentials (beer) and crawled along the coast on the lookout for somewhere to pitch up for our first night of wild camping. We located a picturesque spot by a river but it was alongside a designated overnight parking area for camper vans and we weren't entirely sure if we were meant to camp there. Deciding to give it a shot anyway, we unrolled our tents, half expecting an angry local or even the police to arrive and tell us to move on.
With the tents pitched, a local did indeed arrive on a dog walk and quickly revealed himself to be the chairman of the local parish council. Not only did he tell us it was fine for us to camp, but he was genuinely thrilled that a couple of bikers were stopping in his village. A keen biker himself, he chatted away with Andy about the Isle of Man TT as the sun fell. He kindly returned the next morning with coffee in a thermos flask for us both.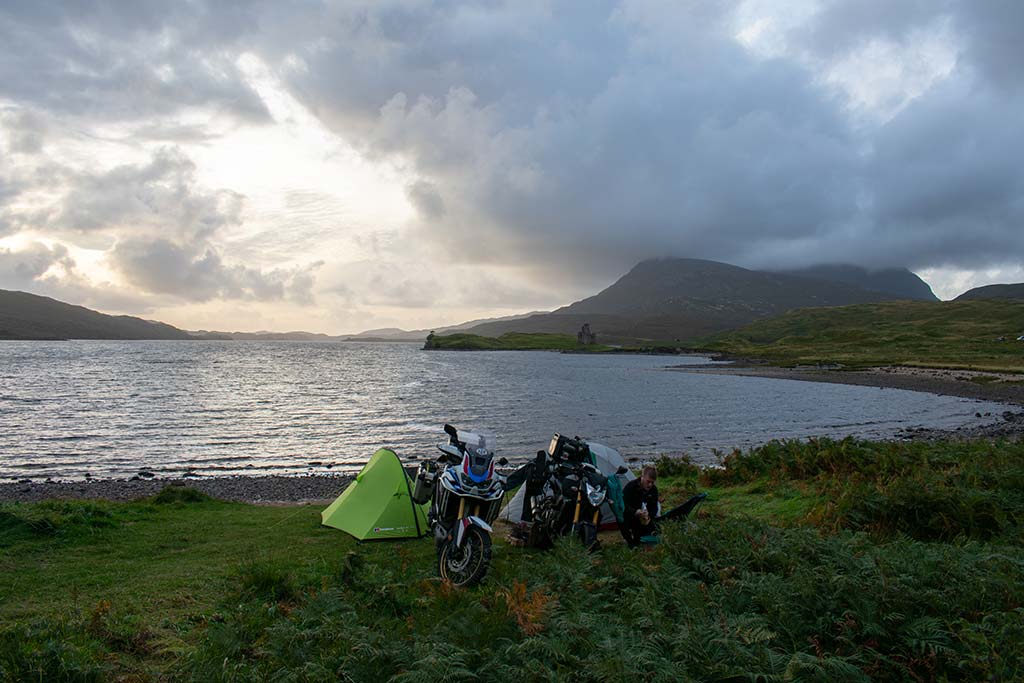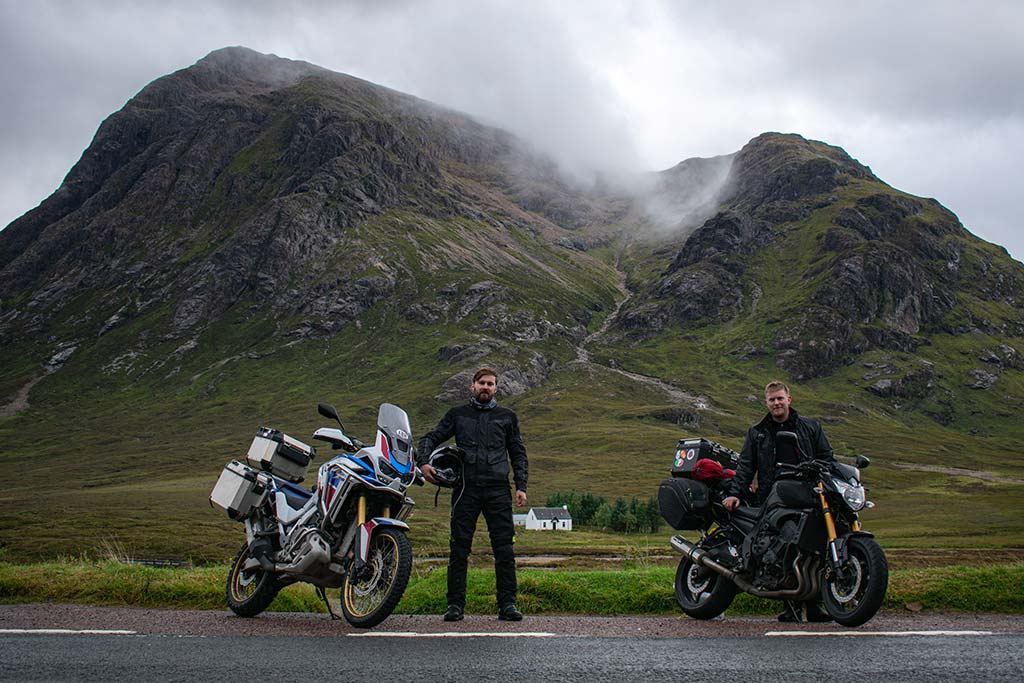 Stunning Skye
I'd been looking forward to visiting the Isle of Skye for a long time which, as it turned out, would be home to the most spectacular scenery I've seen in the UK. It's also one of the only places I've ridden that can compare to the vast Norwegian fjords. With one eye on the weather forecast, Andy and I reckoned we'd have clear skies until lunchtime, and with neither of us wanting to miss the views, we were up bright and early to get going from a campsite that we'd found in Glen Coe village the previous evening.
On Skye, we followed a section of the TomTom Amazing Britain route that appeared in issue 58 of ABR. If you get the chance, I'd recommend doing the same because it is a sensational ride. A particular highlight were the steep hairpins of the Quiraing and we made sure to admire the view of Skye's dramatic landscape unfolding in front of our eyes as we reached the top. A few miles later we reluctantly made our way across the Skye bridge, leaving the island behind. It was then the first spots of rain started to fall.
It soon turned into a deluge and there was no let off as we climbed the magnificent Bealach na Bà, well, at least I'd been told it was magnificent. With the world cloaked by thick fog and heavy rain, the views were much less impressive than the photos I'd seen, and as we reached the top, we agreed to try again the next day. Reaching the small village of Applecross, we desperately searched in vain for a hostel, bed and breakfast, or even a campsite with a warm bed and shower, before eventually settling on wild camping in the storm. At least there was a pub in the village, located about a 20-minute walk from our camp, that promised warmth and a pint or two. As we set off into the gale, I jokingly shouted to Andy over the wind: "It'd be just our luck if the pub was shut…"
I'll hold my hands up and take full responsibility for jinxing it. On Tuesdays it was closed to non-residents 'due to Covid-19' the sign read (clearly, that bit of scientific advice had passed us by). The closest we got to a beer was watching a lucky resident enjoy one through the window. Feeling downhearted, we trudged back to our sleeping bags and settled in sober for a night of heavy winds and driving rain.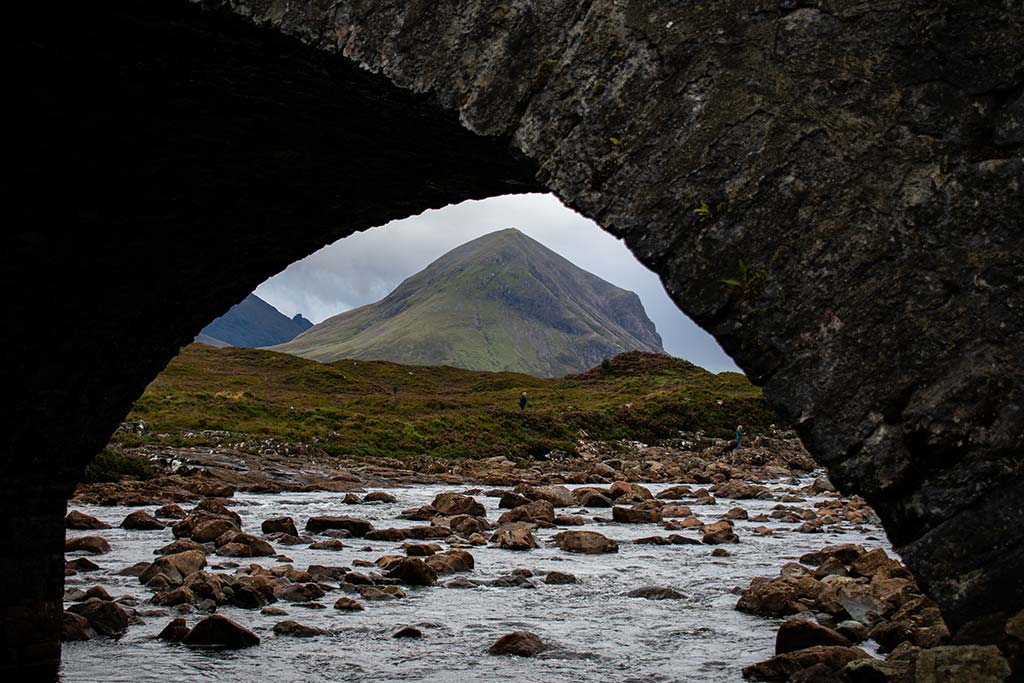 A close encounter
Unzipping my tent the next morning, I took a moment to compose myself as I came face to face with the arse of an enormous stag. "Andy… Andy are you awake?" I whispered as the deer lazily chewed the cud: "There's a massive stag out here doing a shit!" Despite failing to display the eloquence of David Attenborough, the wake-up call was enough to coax Andy out of his tent and we both watched as the deer mooched along without a care in the world.
After heading up the Bealach na Bà again for our second attempt at riding the road, we were gutted to find the thick fog hadn't shifted and the views remained obscured. However, a strong wind was blowing through, and as we were about to turn back, I spotted a gap in the clouds. Having previously taken plenty of photos of me riding the Quiraing on the Isle of Skye (having a mate to take photographs is another thing I miss on solo tours), it was now Andy's turn to star in the hero shot. I ran up the rocks like a man possessed, determined to get the best vantage point as he headed down the pass.
My frantic run up the hill was worth every breathless step. I was rewarded with a stunning view as the valley below suddenly emerged from the fog. After snapping a few photos, I stumbled back down the rocks for my chance to ride but it was too late, the fog had returned with a vengeance and the wind remained strong. It was so strong in fact that it took a nearby BMW GS clean off its centre stand after its owner had stopped to take a photo. After helping him pick it back up, we admitted defeat and hightailed it off the mountain, setting off in the direction of Ullapool on a collection of stunning coastal roads.
By this point, we'd joined the NC500, the popular driving and riding route that loops around the north of Scotland. It's a hell of a road, or to be more accurate, a collection of roads, through the very best of Scotland and we stuck on it as we passed groups of bikers huddled outside the fish and chip shops of Ullapool. Yet again we'd decided to find a wild camping spot and a quick glance at Google Maps suggested Loch Assynt looked like a good place to head for.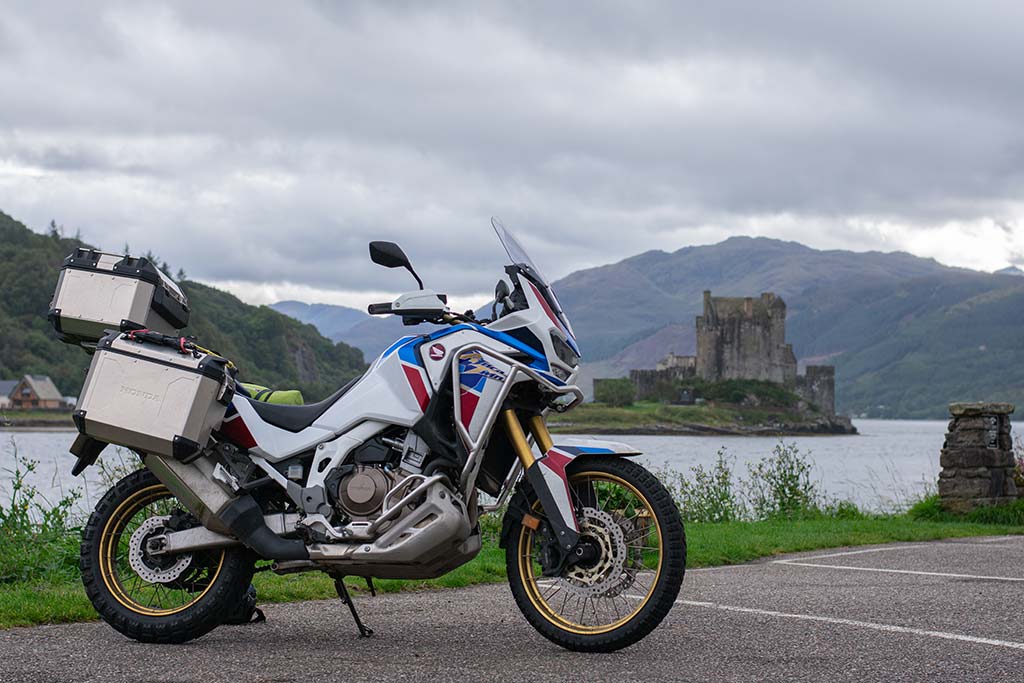 A night under the stars
Loch Assynt turned out to be a very good place to wild camp indeed. We found a pitch with a picture-postcard view of Ardvreck Castle, setting up our tents before getting a fire going on the beach as the sun dropped below the horizon. Light pollution is minimal in the north of Scotland as there are few towns and cities around, and with strong winds blowing any clouds away, we were treated to a mind-blowing view of the night sky. With the fire crackling away, its warmth keeping the midges away and a cold beer in hand, we sat and watched shooting stars fly by. It was a special evening, and one made all the better by sharing it with a new mate.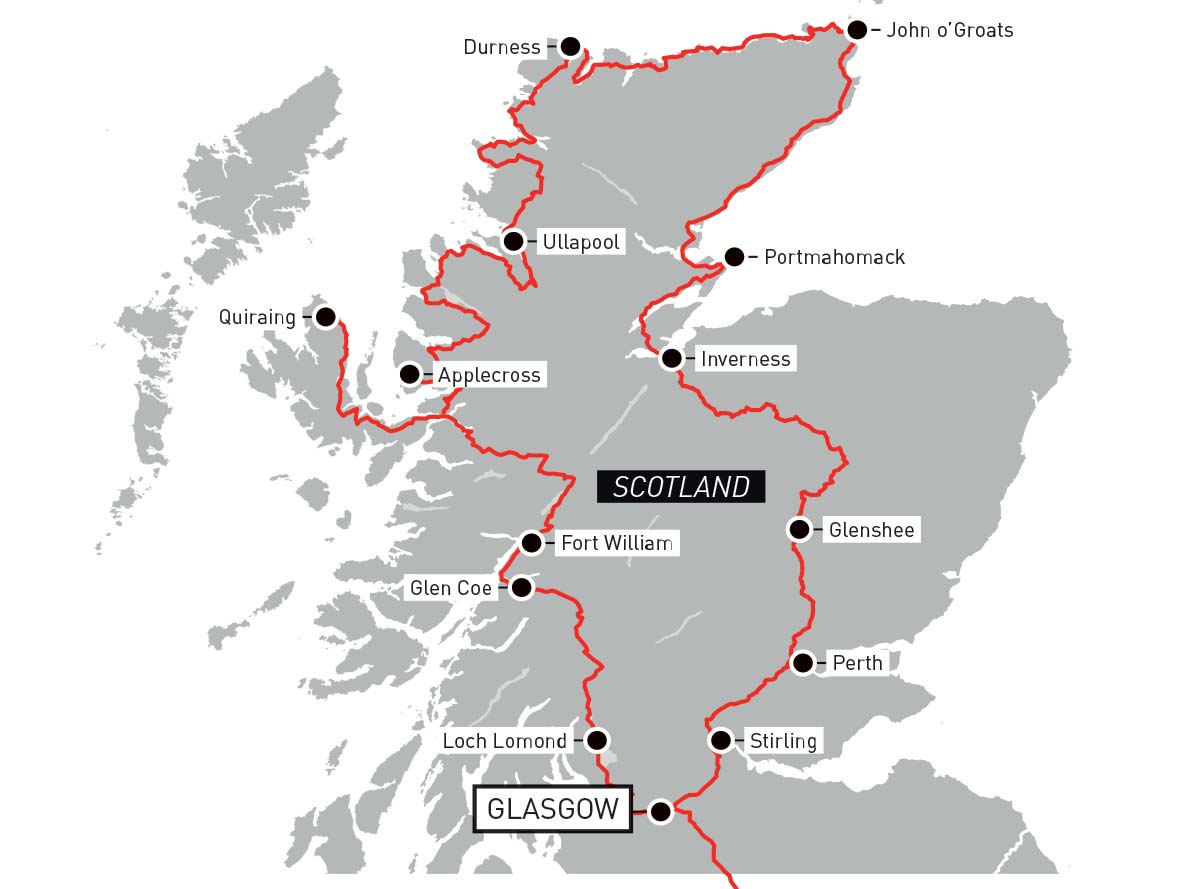 Our final night together would be spent at Andy's aunt's house who'd agreed to put us up on the fringes of Glasgow. However, there was still some brilliant riding to be had. While the Cairngorms National Park may not boast the same towering scenery of western Scotland, it wins when it comes to the quality of its roads. Under some unexpectedly resplendent sunshine, we carved our way through a perfect combination of hairpin turns and sweeping bends, before stopping for a slice of cake alongside a group of fellow bikers at the Glenshee Ski Centre.
Arriving in Glasgow, we experienced the warmth of Scottish hospitality at its fullest. The house was filled with the smell of shepherd's pie, and when it came to dinner time, there was enough for seconds and thirds. It was a merry evening and we finished off more bottles of red wine than I can remember before we hit the hay. The next day we woke up slightly groggy to a slap-up breakfast, before saying our goodbyes and turning towards England and making the long ride home, this time on the motorway.
Back at home, as I sat unpacking my kit, I thought about the differences between the week I'd had with Andy compared to the solo trips I've been on in previous years. While I still think that travelling by myself is the way to go for longer motorcycle journeys, there's no doubt in my mind that good company is better for shorter tours. Andy had turned what would have been a short blast around Scotland on my own into a brilliant adventure. We'd tackled many of Britain's best passes, had a great laugh in the evenings and worked our way through more beers than a flat full of university students. It's safe to say that, while you don't need friends to ride a motorcycle, it sure does make it more fun.