CAREER OPPORTUNITIES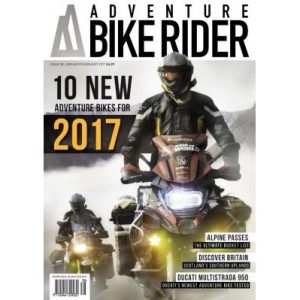 Adventure Bike Rider (ABR) is based in Stratford upon Avon, Warwickshire, UK. ABR is one of two titles owned Adventurize Media, we've been publishing magazines for more than 23 years.
---
MEDIA SALES
Basic plus commission OTE £35k
A career in sales can be one of the most rewarding, both financially and personally.
We are looking for a media sales executive to deal with our existing client base and build relationships with new customers. You will have at least one years experience in a telesales or sales environment and be enthusiastic, persuasive and a self starter.
The ideal candidate will have experience and knowledge of traditional print plus web, social and content marketing activity.
To apply for this position, please call 01789 450000
---
 INTERNSHIPS
We have a limited number of opportunities in our editorial, IT and graphic design departments for work experience placements. Placements are for three to six month and you will learn valuable skills and on-the-job experience. We pay travel expenses and outstanding candidates could be offered a full time position at Adventurize Media at the end of the scheme.
To apply email [email protected] with your CV including full contact details and a sample of your writing or design work.