At £7,999, the new Husqvarna 701 Enduro certainly doesn't come cheap, but is it worth the cash? Well, Alun Davies spent some time in the saddle in an attempt to find out just how good the Husky really is. Here's what you need to know.
1. It's incredibly alluring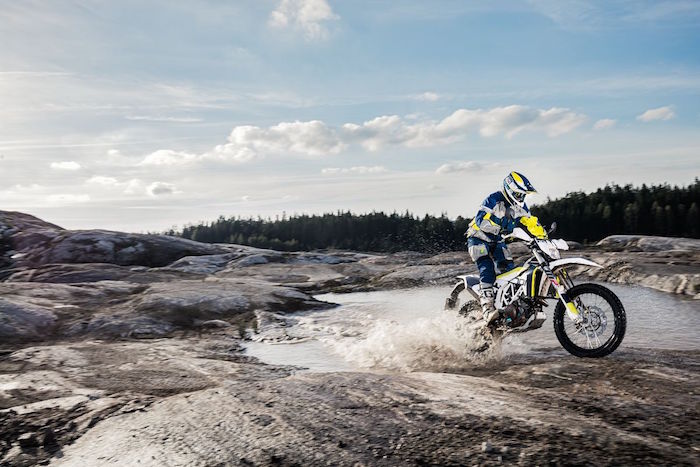 There's something about the Husqvarna 701 Enduro that has me thinking there's a bit of voodoo going on.
The instant my eye caught sight of the yellow, blue and white machine the chemical pathways in my cerebral cortex started firing at a rate of knots I'd not experienced since I first saw Ursula Andress emerge out of the sea in that Bond movie.
There was simply no logical thought process, just a primal, primitive urge that translated into 'I want'.
2. Those looking for simplicity will be well satisfied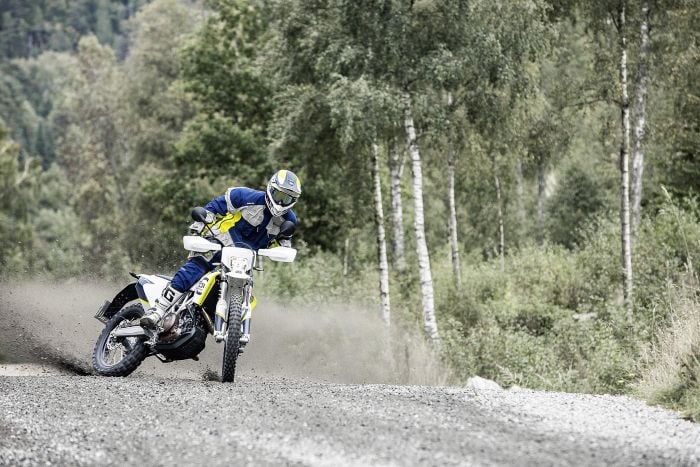 Sitting on the bike there's not a lot to take the eye up front. For a start, the fuel tank is at the rear and checking out the display is not going to distract the most anal cockpit groupie for longer than a nanosecond.
There's no rev counter or fuel guage but there is a low fuel warning light, which you're likely to see quite often with a tank range of just over 150 miles.
3. It hits the dual-sport marker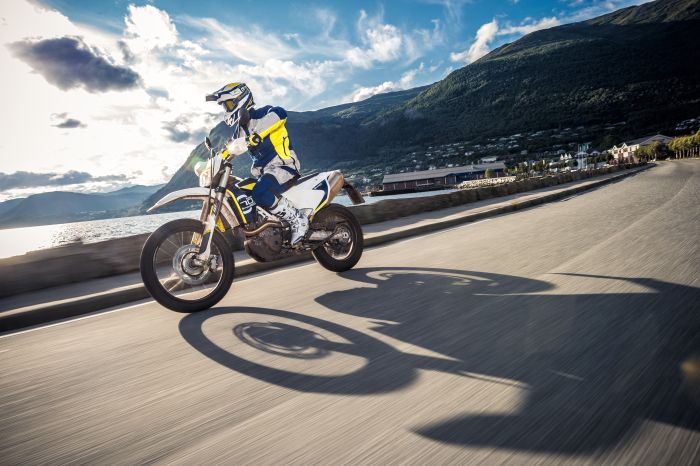 If you want a motorcycle that's going to make you go weak at the knees every time you set eye on it, stir your emotions the moment you fire it up and offer you probably the best compromise between excellent off-road ability and acceptable on-road manners then this could just well be your holy grail.
4. It's not the most ideal for the vertically challenged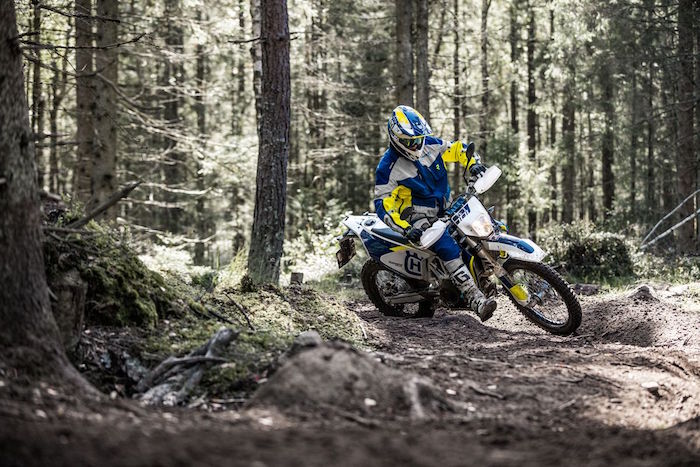 This bike comes with a seat height of 910mm and I doubt if anyone under 5ft 10in is going to have a hope of planting two tip toes on the ground.
For its intended off-road purpose it's also likely to unnerve the shorter frame novice, where slow speed sure footed paddling on difficult ground will be an unlikely outcome.
5. It performs well off-road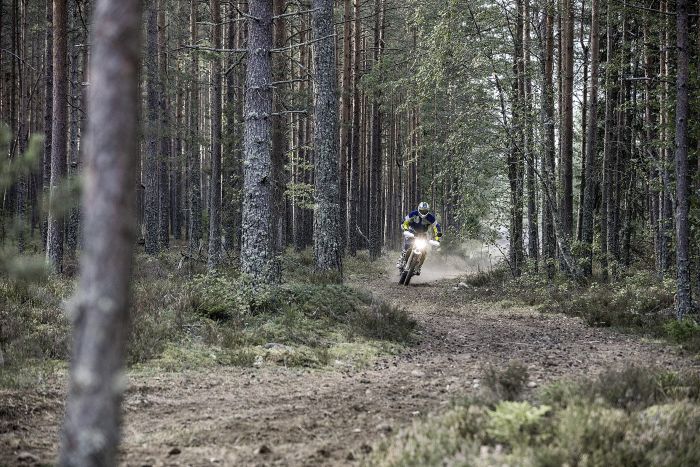 Head off-road and this is where you'll gain maximum benefit from the 701.
The 21in front wheel, the excellent suspension, the slim frame and form, the near perfect weight balance and the superb low down torque of the big single are going to extend your adventures to places you'd previously thought the reserve of Sir Ranulph Fiennes.
Throw in the additional 'dongle' which lets you switch off the ABS just at the rear and the Husky gets even better.
Verdict
If you're blessed with enough time and money to take on a long term RTW adventure and you intend to take the off-road option every time then this is your bike.
Similarly, if your idea of motorcycle fun is long days in the saddle discovering the green lanes of the UK, then the 701 will cope with all you're going to throw at it.
If, on the other hand, your wish list demands comfort, touring ability, high speed cruising, hauling a pillion and luggage then this is not your first choice bike.
However, and this is where it comes into my purchasing cross-hairs, I can't think of a second bike I'd rather have in the garage for a beautifully indulgent 'me day'.