Husqvarna wowed the crowds at the EICMA motorcycle show in Italy with the unveiling of the NORDEN 901 adventure bike concept.
It's the first time the Swedish manufacturer has shown intent to produce a long-distance adventure touring bike and boy has it come up with something special.
Husqvarna has made its reputation on building great off-road bikes so there's little doubt the rugged-looking machine has been designed with adventures in the dirt in mind. Its spoked 21-inch front and 18-inch rear wheels, WP suspension, and dual sport tyres attest to that.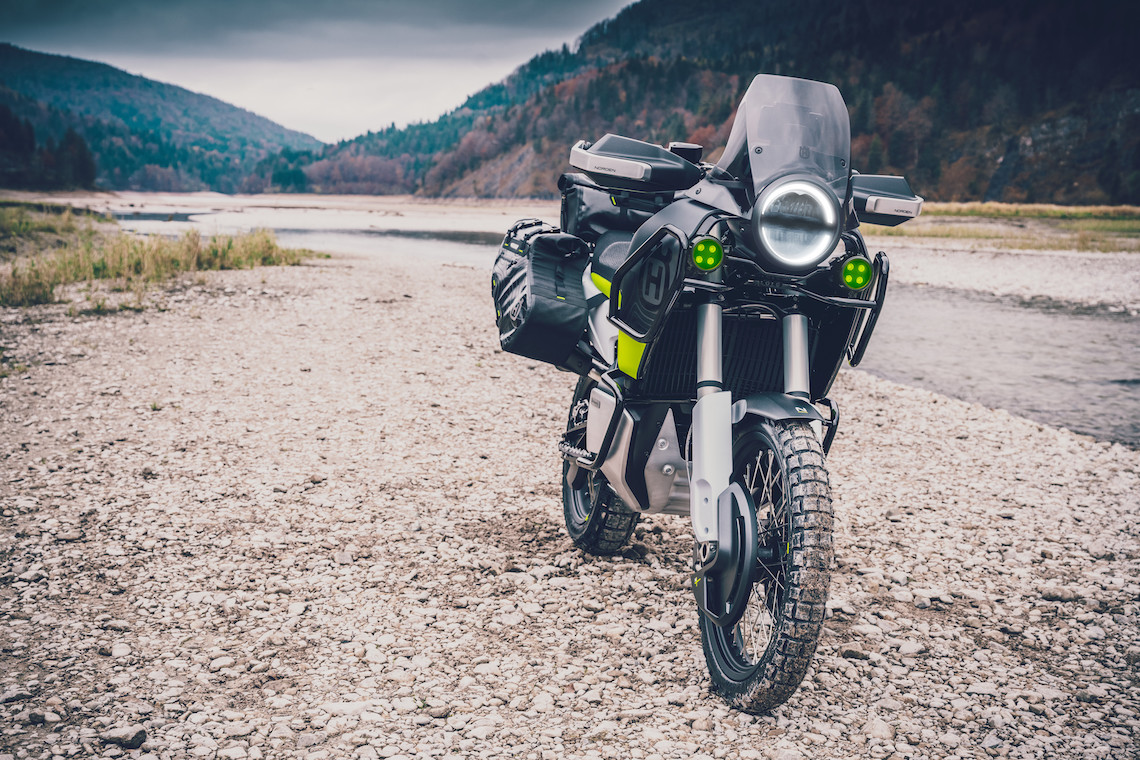 It also features large crash bars, sturdy handguards, a chunky metal bash plate and what looks like a decent amount of ground clearance.
However, the manufacturer has stressed the NORDEN 901 has also been designed to perform on the road, being versatile enough to handle the daily commute as well as tougher adventures.
The bike has a somewhat retro style harking back to old-school Dakar Rally bikes, with a large round headlight and prominent faring. If you asked me, it looks pretty damn cool.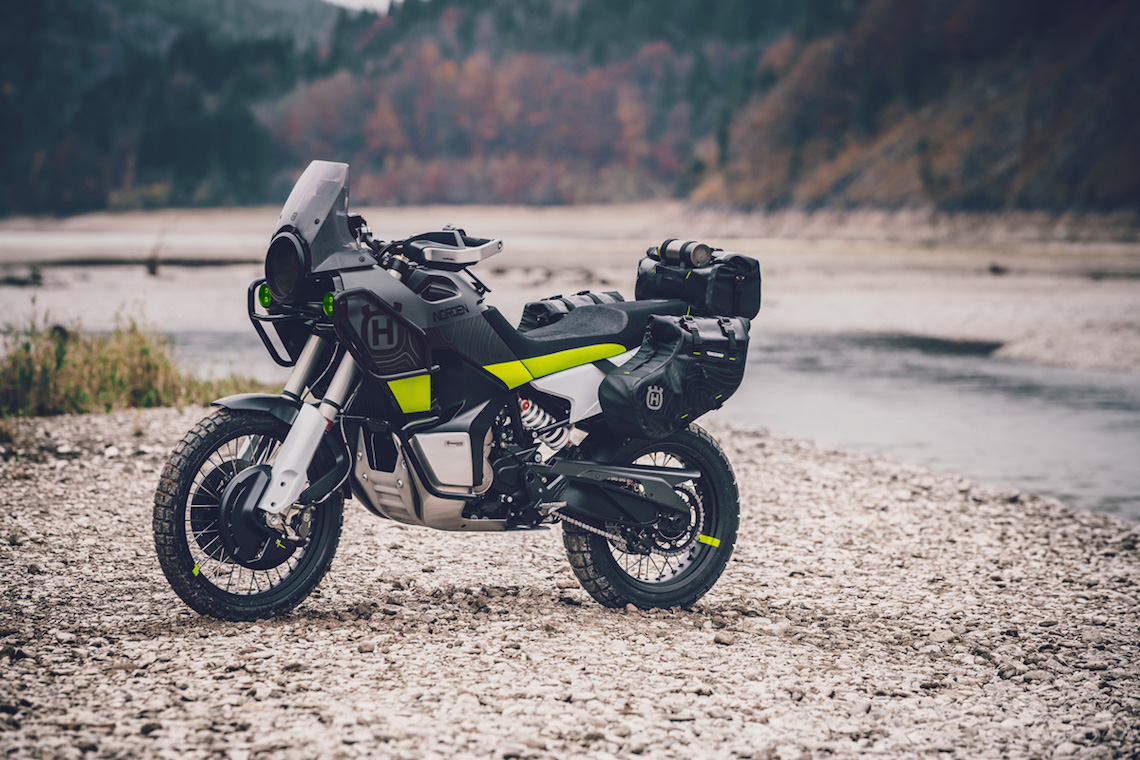 The bike is powered by a KTM 889.5cc parallel twin engine which Husqvarna says is 'specifically tuned for adventure usage' and its handling provides the 'perfect balance between off-road performance and touring ability'.
These are bold claims to make, but then any manufacturer trying to make a name for itself in the fiercely competitive adventure bike market needs to be bold. I certainly wouldn't bet against Husqvarna pulling off something sensational, particular as it has the knowledge and expertise of parent company KTM to draw upon. If anyone knows a thing or two about building brilliant adventure bikes, it's KTM.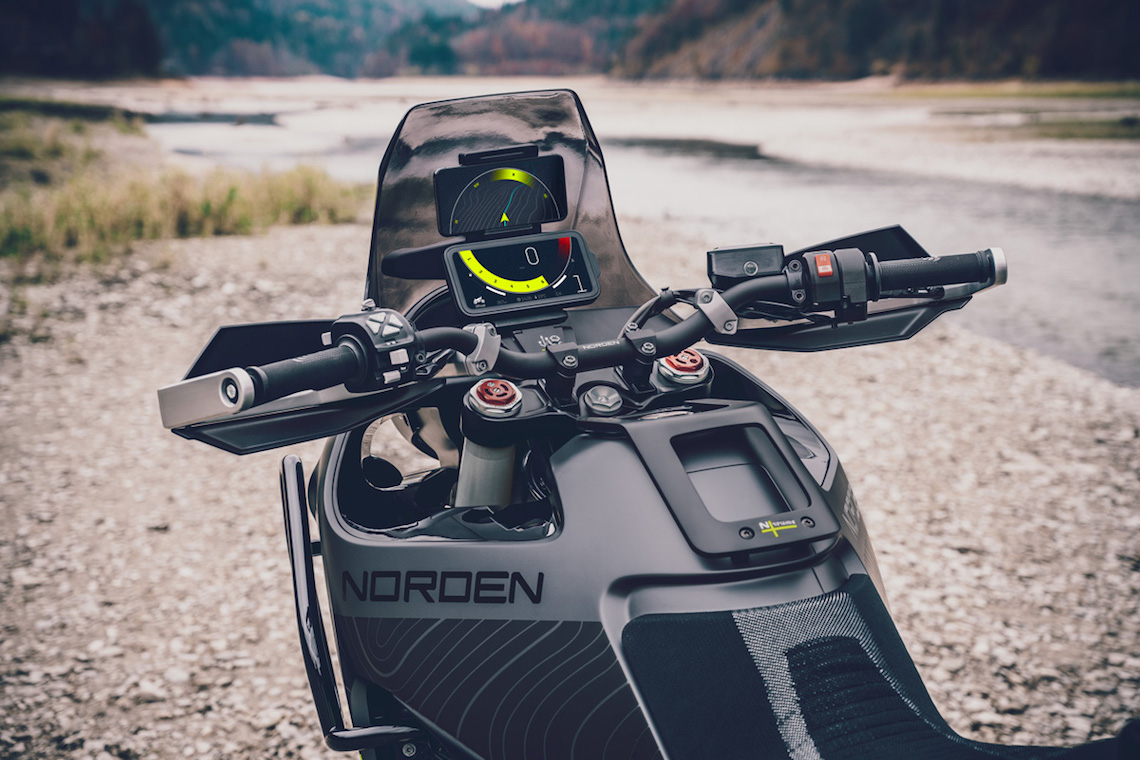 Peak inside the cockpit and you'll find a TFT dash, plus a mount for a phone or Sat Nav. There is also a handy-looking tank rack to mount extra storage. Talking of storage, the Husqvarna NORDEN 901 concept was also unveiled with a full set of soft bags.
It's a clear a lot of time and effort has gone into creating this concept and it doesn't look far off being production ready. Let's hope Husqvarna follows through on the concept and puts it into production soon.