The adventure biking world has been eagerly anticipating the release of the Husqvarna Norden 901 for a while now. But, if this latest video from the manufacturer is anything to go by, we won't have much longer to wait.
Set in the stunning surroundings of Iceland, it shows two prototype Norden 901s being put through their paces by adventurer Mike Horn and multiple Dakar rally winner Cyril Despres.
It's a short film that has ramped up the excitement in the ABR offices, and we're eagerly awaiting the day we get to swing our leg over the new adventure bike for ourselves.
What does it tell us about the bike?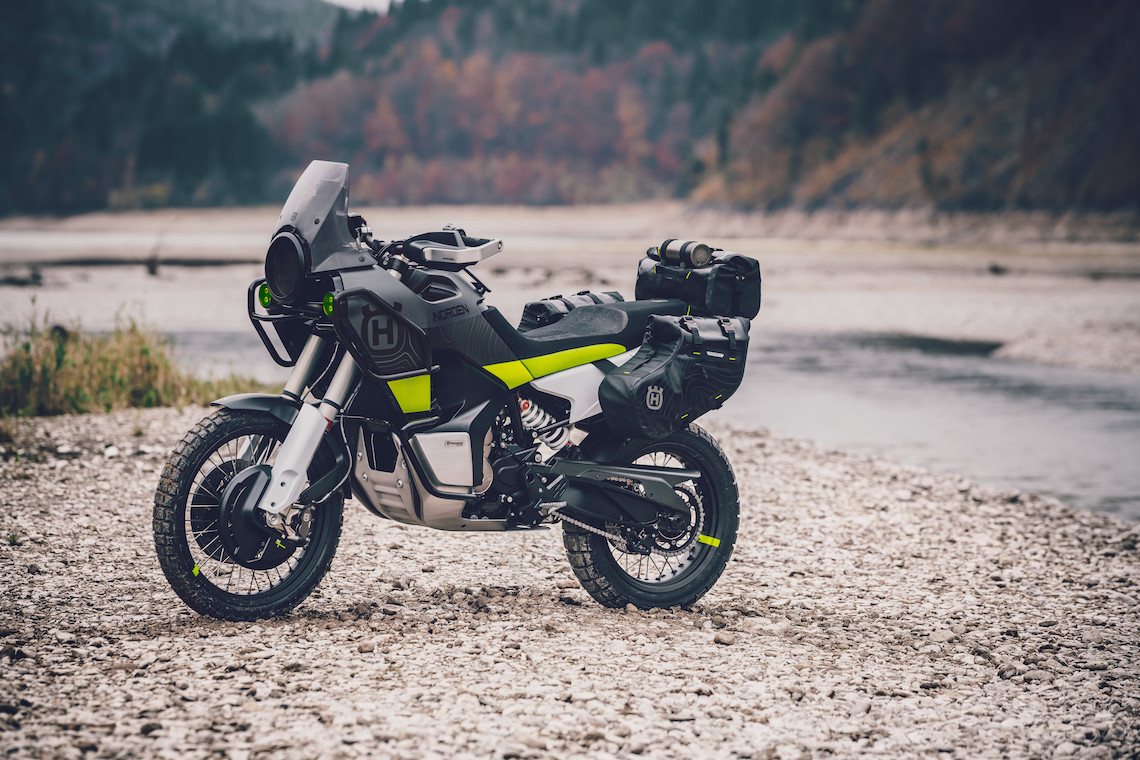 The four-minute video kicks off with a look at the magnificent landscape that the duo are riding through, punctuated by glaciers, tumbling waterfalls, and rugged mountains, before the riding begins.
Kitted out with soft luggage, the two Nordens set off on flowing gravel trails and sweeping tarmac, stopping only to wild camp in spots that'll have you looking up flights quicker than you can say: 'One ticket to Iceland, please.'
We already know that the new bike will be heavily based on the KTM 890 Adventure (KTM owns Husqvarna), including using the same 889cc engine found in the Austrian machine, and we can expect plenty more components to be shared. Another tell-tale sign are those low slung saddlebag-style fuel tanks that look like they are plucked straight from the 890.
The good news is they should help provide the same low centre of gravity and excellent balance of the KTM machine which  makes it such a pleasure to ride. The even better news is that Husqvarna has added its own styling to the bike, including a larger fairing and distinctive round headlight which makes it a lot more easier on the eye than the 890 Adventure.
Adventure touring
When Husqvarna first revealed the Norden 901 concept back in 2019, it said its aim was to create a bike that provided the perfect balance between off-road performance and touring ability. The video action clearly shows its capability in the dirt but only time and a test ride will tell if they have achieved the touring part of the equation.
The fact that the bikes ridden in the video didn't look far off being production models means that, under usual circumstances (i.e pre-COVID), we would expect a full reveal of the Norden 901 in the autumn, followed by a press launch in the spring. However, we are living in unusual times, so we'll keep a close eye on what's going on at Husqvarna and update you with any news as soon as we hear it.
Watch the Husqvarna Norden 901 Prototype in action
Check out the full video below and don't forget to sign up to the ABR Bulletin on the right hand side of this page to receive weekly updates direct to your inbox from the world of adventure biking: