With the beginning of 2017 comes an updated model of the Husqvarna 701 Enduro motorcycle, and the most powerful single-cylinder engine ever offered by Husqvarna. The 701 has been updated with a new engine, increasing its power by 6bhp (4.5Kw) and bringing the bike in line with new Euro IV emission levels and regulations.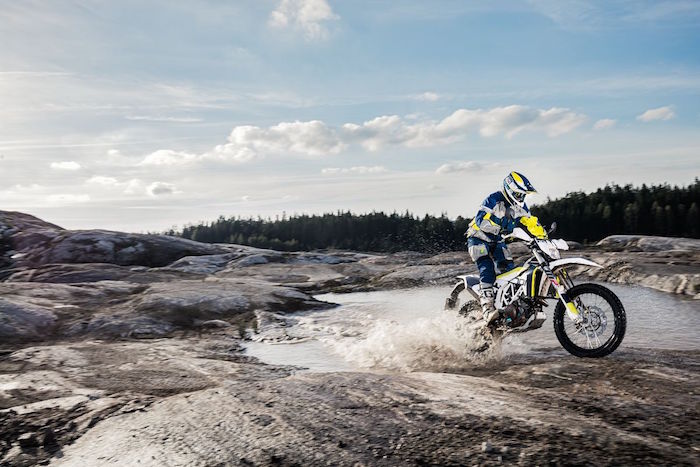 Looking back at the 2016 701 Enduro, our final thoughts were that although the bike was great for off-roading – especially on UK's green country lanes, it wasn't practical in terms of its comfort, its touring ability or its high-speed cruising.
>>> 5 things you need to know about the Husqvarna 701 Enduro
However, the new generation Euro IV compliant single-cylinder engine features the latest technology is terms of design and electronics. Engine highlights on the 2017 model include increased power and torque of 74bhp (from 68bhp) and 71.0Nm; an additional 1000 rpm of usable power; reduced oscillating masses for lower vibrations; new intake resonator for improved response at low rpm; long service intervals and low fuel consumption; large bore and short stroke (105mm and 80mm); double spark plugs; single overhead cam; forged aluminium piston and cutting ride-by-wire electronics.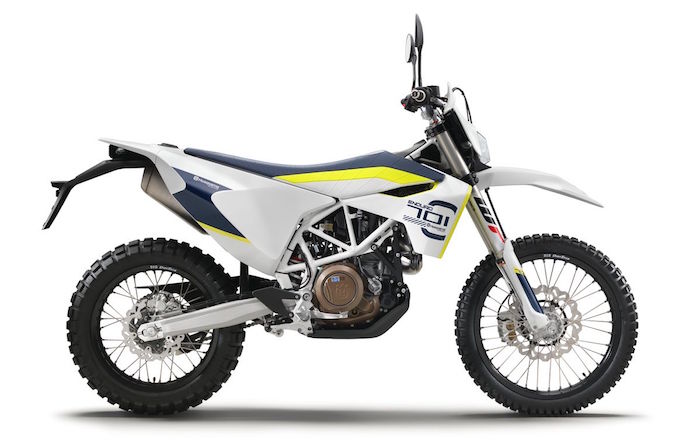 In terms of looks, the new 2017 701 is not dissimilar to the 2016 model and remains true to its Swedish Heritage with sleek, minimal blue and yellow graphics. Active evacuation and forced lubrication of the crankcase ensure reliability and long service intervals, whilst the extra 1000rpm of usable power in the engine makes for less vibration and increased comfort, and the nifty 145kg weight makes for an impressive power to weight ratio.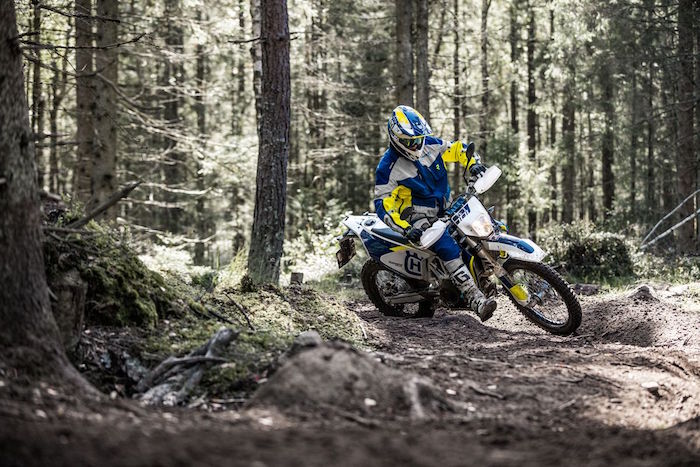 The updated 2017 model reaches new levels of performance that ultimately increase the bike's already impressive off-road capability, but most importantly improve on its urban capabilities – where the 2016 model perhaps fell short. The improved versatility of the 2017 701 Enduro make it a more 'practical' buy, meaning that thankfully, you have less reasons not to buy it.