Having spent a long time with it in our garage, enjoying endless Sunday green lanes astride it, and really going to town on gnarly off-road tracks on the bike, we've really come to love the Husqvarna 701 Enduro. With a plethora of pros that overwhelms a very small list of cons (comfort being the main one, but what more can you really ask from a lightweight enduro machine!?), we stuck our thinking caps on to compile a list of just five things we love about the Husqvarna 701 Enduro.
After much deliberation and a lot of narrowing down, here's what we came up with.
1. It's light on its toes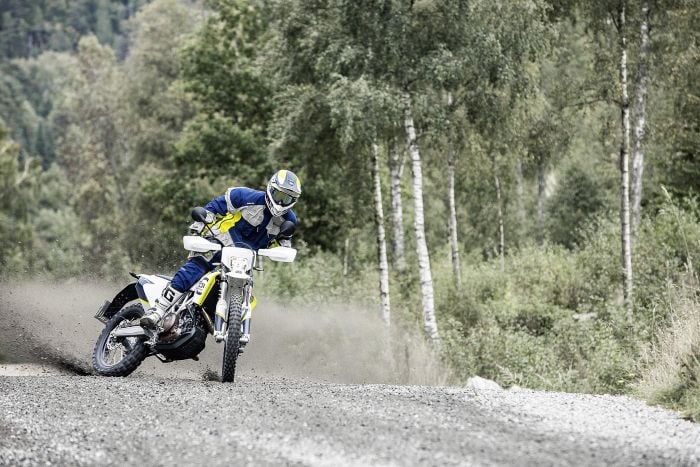 Weighing in at 145kg, the Husky is a super lightweight and manoeuvrable machine. In fact, it is just under 40kg lighter than the Ténéré 660, which is more comfortable on-road, however, it doesn't perform quite as well when the going gets wet, muddy and gnarly. Therefore, its nimble cousin the Husqvarna 701 Enduro is a dreamboat in comparison when hitting the trails.
2. It eats green lanes and off-road tracks for breakfast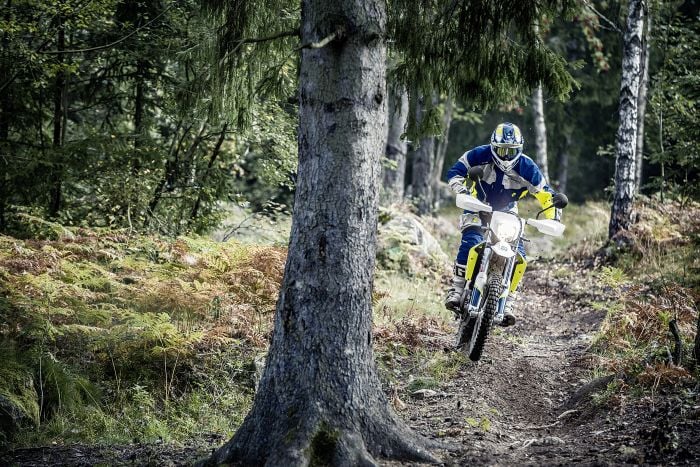 Welcome to the Husky's natural environment – off-road. Honestly, it's the type of bike that stirs your emotions from the second you fire the engine up, but when you release this hungry beast onto the off-road terrain is where it really flies. Ten points to Gryffindor, I mean, Husqvarna. It's the perfect bike to engage in a beautifully indulgent 'me day'.
3. It's got voodoo powers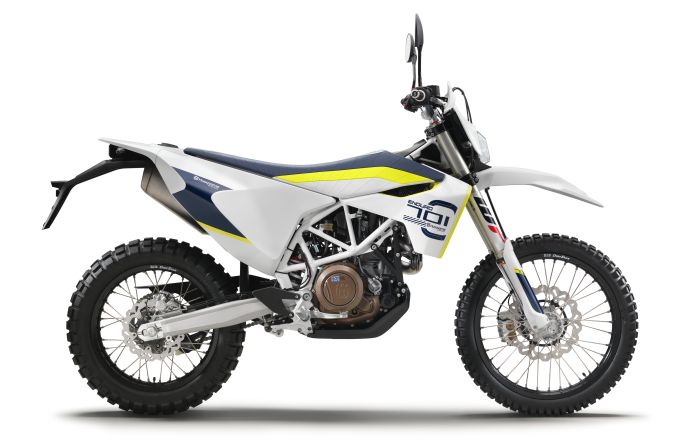 The Husqvarna 701 Enduro is an intoxicating bike. In fact, we're pretty sure that it has some sort of dark magic/voodoo powers stirred into the paintwork, because every time we look at it, it makes our darn knees go weak. The paint job certainly looks the part and the yellow, blue and white machine hypnotises a kind of primal 'want' urge into your mind as soon as you set eyes on the sexy bugger.
4. Its power delivery is addictive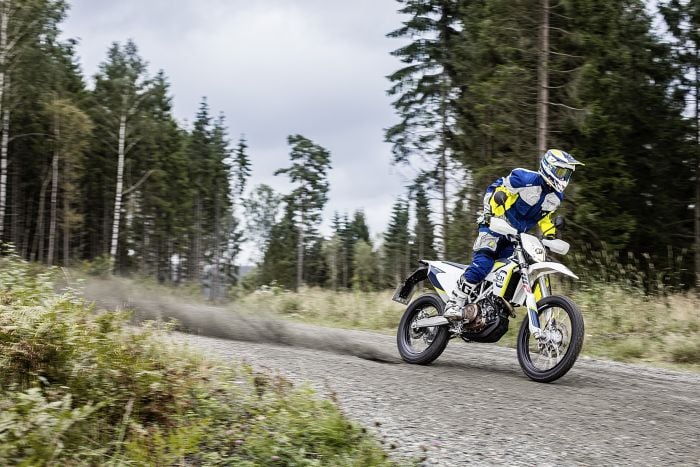 When setting off with the bike on 'advanced' rider mode, you can just feel the raw power of this incredible machine – it's addictive. It's the type of feeling that will have you smiling from ear to ear underneath your helmet, and will have all the little hairs prickle up on your skin underneath your gear. With such a lightweight frame and excellent power delivery, you'll find yourself having to keep your inner child at bay when naturally the bike urges you to attempt to pull an awesome wheelie.
5. An off-road bike with acceptable on-road manners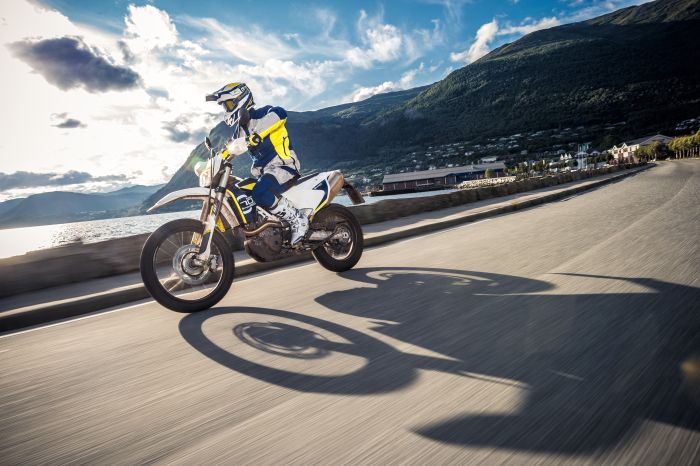 While the Husky is not the bike for you if you're looking for a comfortable mile-muncher that'll see you touring the lengths of continents, it does have completely acceptable road manners. The seat features a ribbed-for-your-pleasure (wink) seat, which offers a little more comfort for longer days in the saddle. In use, it's no cushioned divan, but your butt cheeks certainly do get used to it.
Do you agree with our list of five things we love about the Husqvarna 701 Enduro? I'd love to hear your thoughts on the bike either way, let me know by posting in the comments section below.