The latest and greatest biking kit
Sidi Adventure 2 Gore Boots
£314.99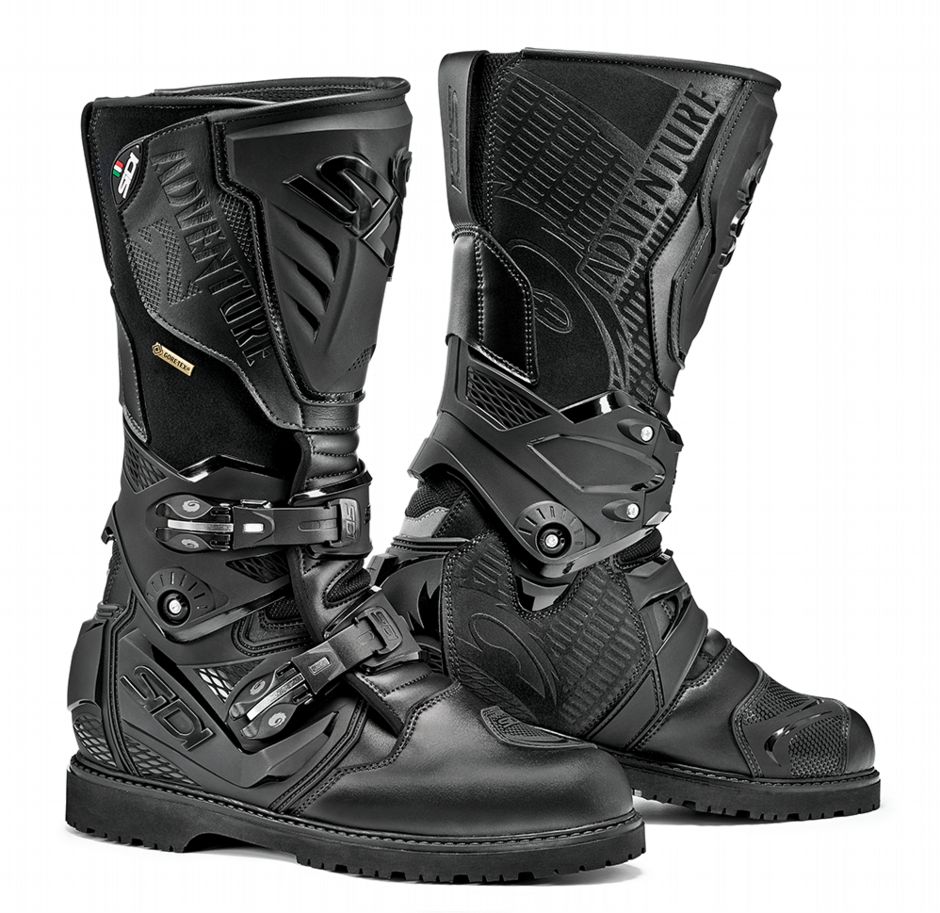 The Sidi Adventure boots have set the benchmark for adventure motorcycling footwear for the past few years. They bring together just about everything you could want from dual-purpose boots, and bundle it nicely into a sexy, mean-looking shell that does what you ask of it, and then some.
For 2017, Sidi has updated the Adventure Gore to include a higher Gore-Tex gaiter (7cm higher than on last year's model) for better protection from the wet stuff, a more flexible shaft to accommodate a wider range of calf sizes, and more flexibility throughout to ensure out-of-the-box comfort.
I owned and loved the first incarnation of these boots, but with the changes that have been made Sidi has somehow managed to make them better. Comfort is apparent from the moment you slip your feet into them, and thanks to the higher waterproof membrane, they now offer more protection then ever when the rain starts falling.
Despite improving comfort, the protective element of the Adventure Boots remains, and these feel super tough. Previous incarnations of the Adventures have been prone to suffer from a relentless squeaking noise when walking, a result of the plastics rubbing against each other, that's so apparent that it's been coined the 'Sidi Squeak'.
The Adventure 2 is no different, squeaking with every footstep after a few hours of wear. All in all, get past the squeak and these boots are very, very good. They're super comfortable, offer a lot of protection, and the sole is grippy enough for both on and off-road use. They might be expensive, but they're worth it.
Spada Stelvio Jacket
£199.99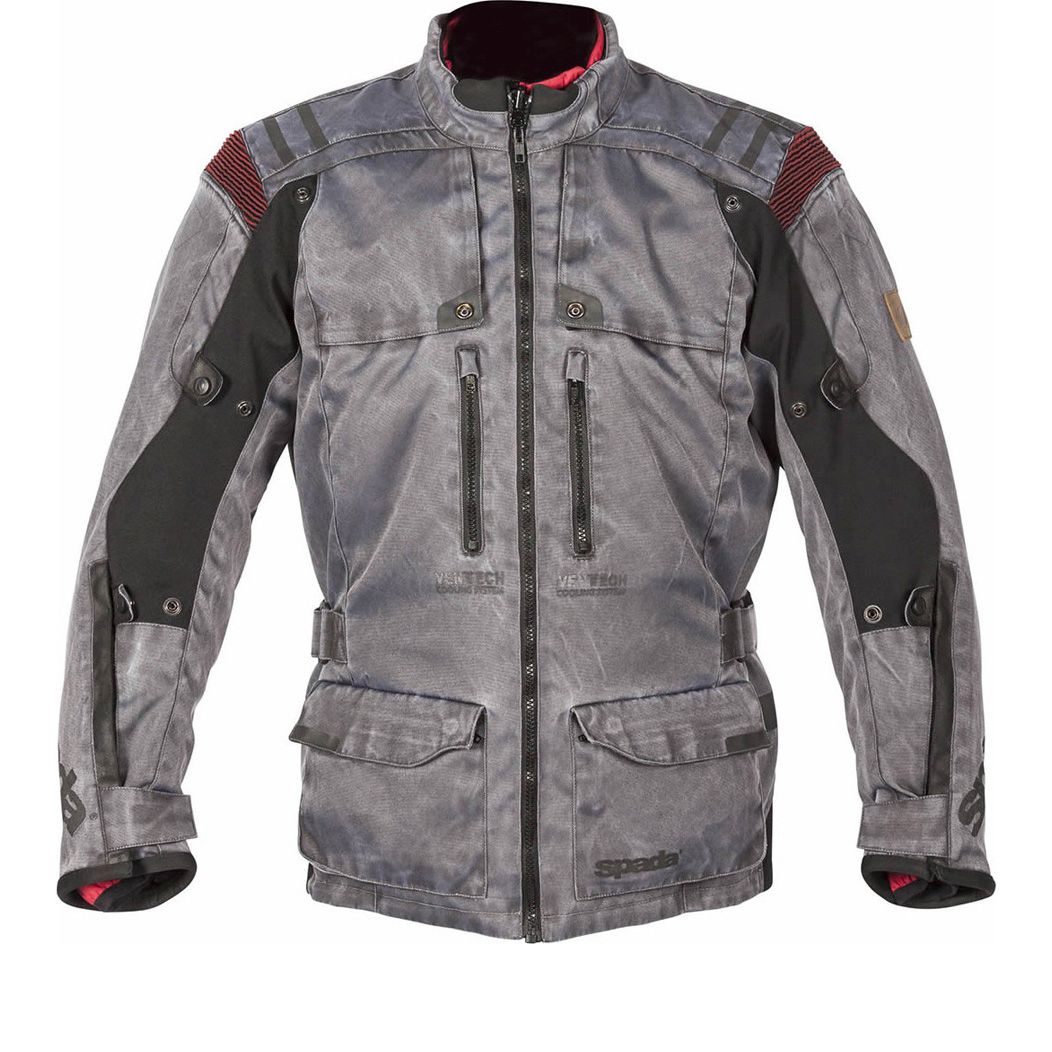 We first laid our eyes on the Spada Stelvio Suit at Motorcycle Live in November of 2016. Amongst the hordes of mannequins decked out in the latest kit from various manufacturers, it was this suit that stood out to me.
It was stylishly designed, looked functional enough for most motorcycling needs and, best of all, it looked as though Spada was trying to do things a bit different, rather than just producing a textile jacket that's indistinguishable from the others. Our suit arrived a few months ago, and since then we've been out and about testing it in the UK weather.
While we've not quite reached the heady heights of the Stelvio Pass, the suit has taken all that has been thrown at it so far, well. The jacket and trousers make use of a unique and attractive denim-look polyester outer, a fixed waterproof liner, and a brilliant mid-layer (that looks good enough to wear as a standalone jacket when out and about), to provide enough weather protection for all conditions.
A generous ventilation system, which features two huge chest vents, allows for a good cross-flow of air, though in super-hot conditions the fixed waterproof liner acts as a wind block limiting the effectiveness of these. I also found the magnets that hold the chest vents open to be a bit weak, and would rather they were stronger to help prevent the flaps closing themselves.
Tekto CE-approved armour in the shoulders, elbows, back and knees provide impact protection in the event of an off, while stretch panels allow for an unhindered range of movement and comfort. Two nicely sized handwarmer pockets are complemented by a large zipped pouch on the back of the jacket to ensure your valuables are kept close to hand.
If you're after great looking jacket that's comfortable to wear and doesn't skimp on technical performance, the Stelvio is certainly worth checking out.
Just 1 J34 Adventure Helmet
£148.13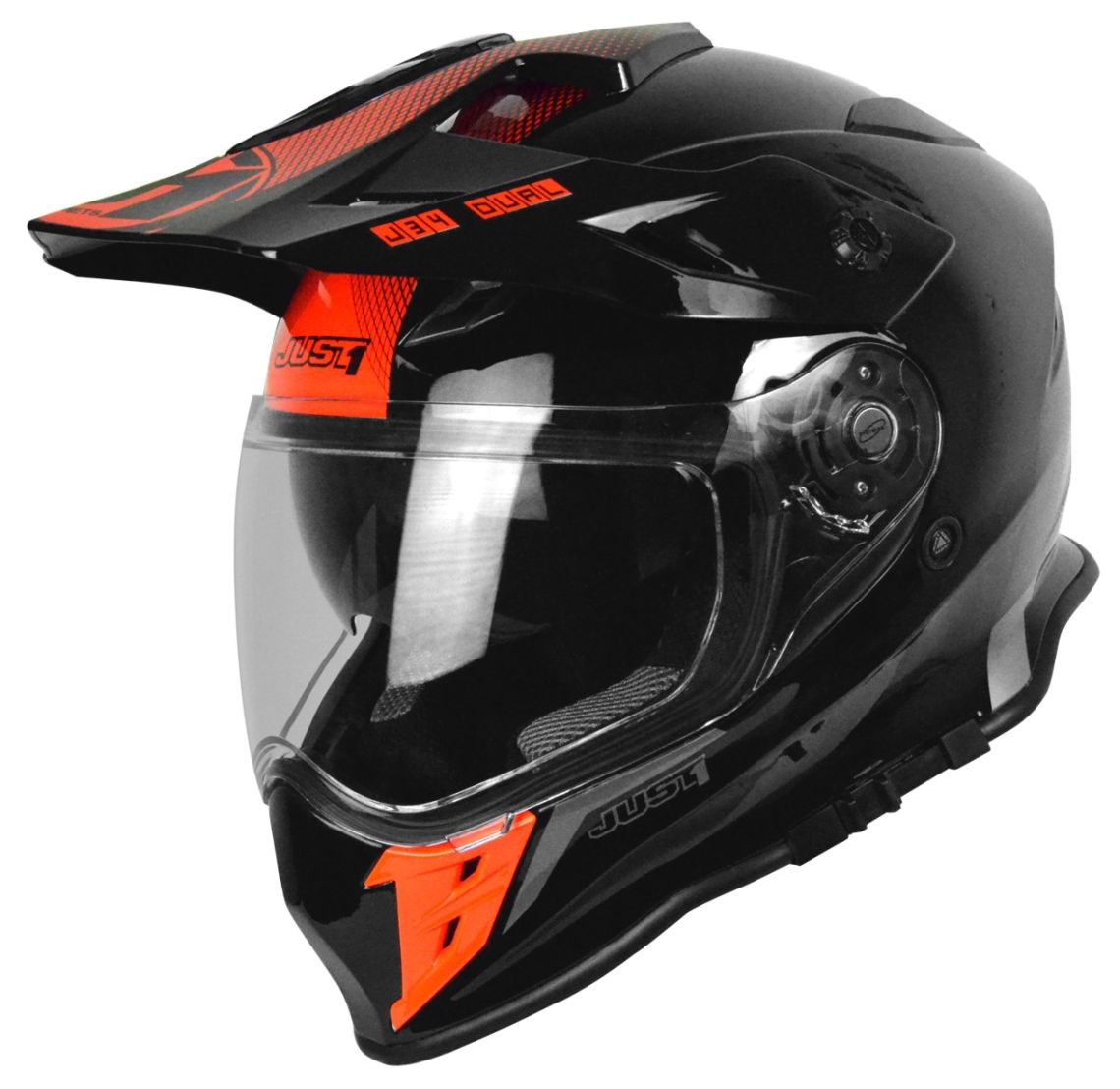 Having been trading since 2012, Just 1 is a relative newcomer in the motorcycling industry, but the brand, which mainly focuses on manufacturing off-road helmets, has learnt quickly. In just five years of trading, Just 1 has built up an impressive looking range of products, with two stylish adventure helmets available, the J14 and J34. We've been testing out the J34 in the making of this issue, the company's mid-level offering.
At £148.13 the J34 puts itself up against some stiff opposition in the adventure helmet market, namely the Caberg X-Trace (£149.99) and the LS2 MX436 (£144.60), but it does a good job of arguing its case for why you should buy it over them. Available in a plethora of well-designed and aesthetic styles, the J34 is a solid adventure helmet.
The shell is made from a high resistance thermoplastic resin (and of course, the helmet meets the relevant ECE safety standards), while the inner features a comfortable and removable liner. Ventilation is provided through four front-facing vents, which are paired with a further four exhaust vents.
The visor offers a decent field of vision, but while it's been treated with an anti-fog coating, it lacks any mounting points for a Pinlock insert. The peak is well designed and performs as you'd hope at legal speeds, while it also offers a good level of sun protection. If that's not enough, however, a useful and intuitive-to-use internal sun visor is also included. Before you buy, it's well worth trying the J34 on, as I found my usual size (L) to be too tight for my head, but when you get the sizing right, comfort is great.
Identilid Stickers
From £10 per year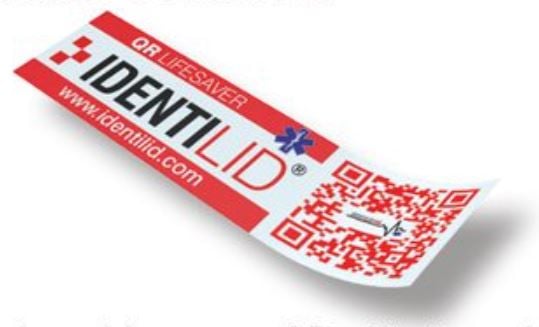 Identilid was created when Sheralee Feldman, one of the company's directors, had an off which rendered her unconscious. She was riding without ID and had no way of telling the emergency services who she was. Fortunately, she was riding with her husband who provided the information, but after recovering, the thought of being a Jane Doe plagued her, and so she decided to create a method of giving the emergency services the information they need in the form of a QR code.
The premise of the product is simple, as is the execution of it. Once you've signed up for a subscription, which will cost you from just £10 per year, you enter your personal details onto the Identilid database, place the sticker on your helmet (you'll be given two, so if you wear multiple lids, fear not), and off you go as normal.
If you're unlucky enough to have an accident, emergency services can scan the QR code, link up to your personal Identilid profile and find out crucial information that could save your life, and inform your loved ones if you have an accident.
It's a small price to pay, and of course, it relies on the first responder to know what an Identilid sticker is, but according to the folks at the company, all emergency services are being made aware of what to look for, and the NHS Ambulance Trust is supporting Identilid to gain brand recognition.
Dirty Dining: An Adventurer's Cookbook
£31
www.2ridetheworld.com/dirty-dining-cookbook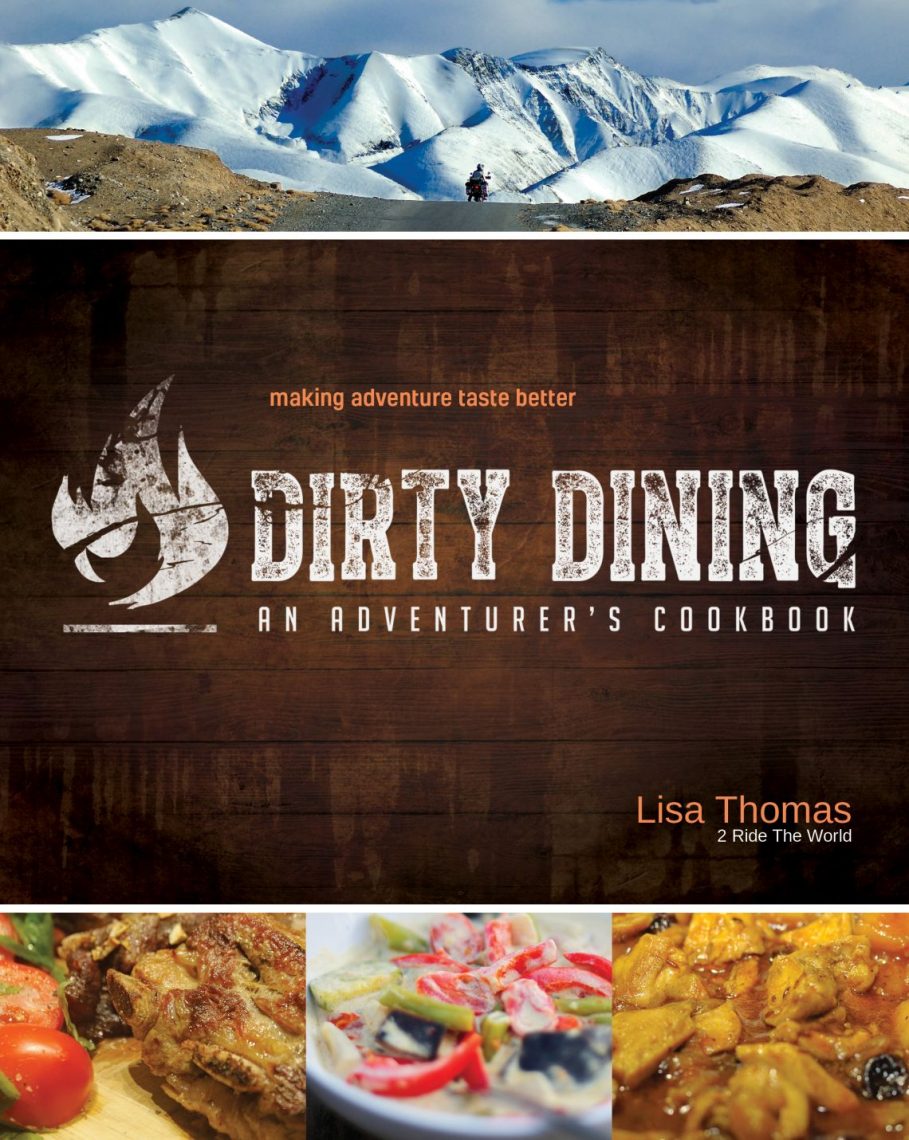 For the past 14 years, Lisa Thomas has been riding around the world with her husband Simon (sound familiar? Simon and Lisa are regular contributors to ABR), and in that time, she's learnt more than a thing or two about life on the road. In particular, how to cook up a mean meal when supplies are limited and your kitchen consists of a camping stove and a mess tin.
Drawing upon this experience, Lisa has compiled a visually stunning 162-page cookbook that's packed full of useful information on how to manage your on-road pantry, along with scores of delicious, easy-to-make recipes that are all accompanied by intriguing anecdotes from her travels.
If you're one who prefers to camp rather than stay in a hotel, or if you just fancy trying some adventure-inspired food, I can't recommend Dirty Dining enough. It may command a high price tag, but there are few who possess the knowledge of life on the road that Lisa does.
Ram Small Tough-Claw Mount with custom GoPro Adapter
£50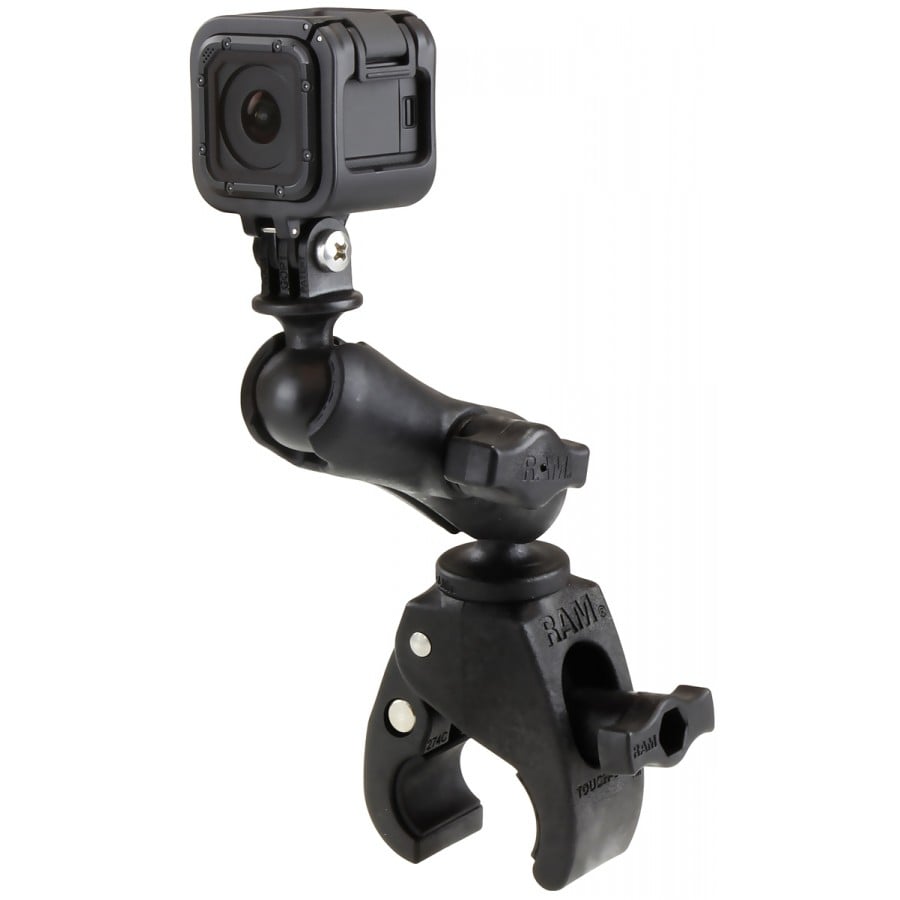 I love my GoPro, so when I have to strap it to a bike I'm always a bit apprehensive about either losing it, or smashing it up when I inevitably take a tumble off-road. Luckily, over the past few months I've been testing out the Ram Tough-Claw Mount and both my nerves and my GoPro were kept safe.
Initial impressions are that the mount is very sturdy, and of a solid build that Ram Mounts have come to be known for. It's also easy to see how it all works without even having to look at the instructions, but they're there if required.
The mount was easy to fit on to the handlebars of my bike, and the turning pegs are nice and big to make fitting and adjusting doable even when wearing your gloves. I've tested the mount in all weather conditions (honestly, you name it, it's ridden through it), and apart from some slight readjustment every now and then, the Ram Mount holds firm.
The ability to adjust the position of the mount in such a simple manner is all down to the patented ball and socket joint that the product, and all Ram Mounts, are based on.
The ball has a firm rubber outer which aids with vibration dampening, some serious toughness, and a secure hold when tightening the screw in position. The clamps have similar rubber strips to help hold the thing in place when it's on your handlebars, but also to protect them from scratches which are all too easy get on other, unprotected mounts. It's also nice to know that the product comes with a lifetime warranty and this goes some way to explaining the £50 price tag.
Vcan V331
£99.99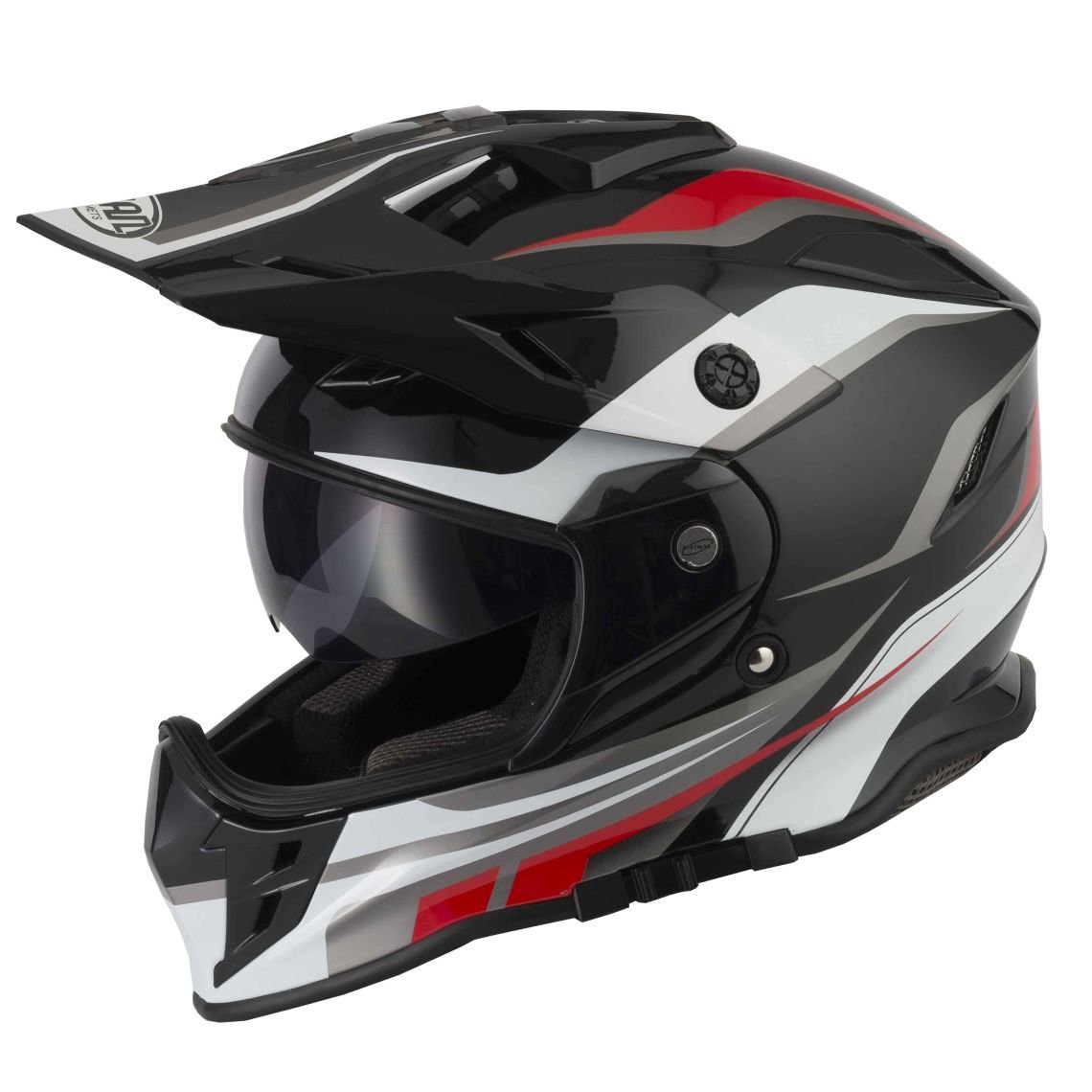 It was only recently that I came across Vcan Helmets, though the company has been manufacturing lids since 2001. The V331 is its only adventure-styled offering, and with it coming in at just under £100 it's going to be a tempting proposition for anyone who's looking for an entry-level lid. Despite the V331's small price tag, it has an impressive array of features.
The visor offers a great field of vision and, thankfully, it also comes Pinlock ready, though you'll have to buy the insert separately if you want to make use of this. Ventilation is as good as you can expect for a sub-£100 lid, with four front-facing vents and four exhaust vents on the rear. The peak is adjustable, though it doesn't come as far forward as we'd hope, but this isn't too much of an issue as the internal sun visor does a great job of dulling any overhead sunlight.
Style-wise, the V331 comes in four colourways: black, white, a lovely looking black, white, grey and red, and a more colourful, cool-looking graphic called 'just now'. Where some manufacturers will add an extra £20 on to the price tag if you want more colour, Vcan has kept the price the same for all colourways, a nice touch.
So, who's the V331 going to suit? Well, I've always been an advocate of buying the best helmet that you can afford. So, with that in mind, if you're starting out in biking, or you're looking for a secondary lid, it's well worth your consideration.