The latest and greatest biking kit.
Dr Martens Garrick Boots

(Feature Image Above)
£359.99 | www.tranam.co.uk
What is it? Top-spec, big price, high cut boot. Oi. 
The last time I bought a pair of Dr Martens they were made in the UK, the primary footwear of punks and skins and generally considered a working-class boot. How times change; the Garrick are made in China and the price point would indicate an upmarket, older consumer. Which, when I think about it, is probably those same punks and skins from the '70s who've now got a few bob in the bank. 
There's no doubting the Garrick is a well-made boot, the quality of the full-grain leather is top-notch and the construction and components are equally as impressive. And they'll need to be, £360 is a lot of cash to spend on a pair of motorcycle boots and places the Docs in the same price elevated sector as the excellent Daytona footwear. 
The protective features include a toughened toe cap and supportive heel cup plus D3 impact protection inserts at the ankles and shins. The technology behind these inserts means that the product is so and malleable for comfort up until the point of impact when it stiffens to offer added protection to these vulnerable areas. They also come with CE safety approval. 
Both the left and right boots have toughened inserts at the gear change contact points plus the inner section of the upper features a softer, oiled industrial leather which is said to reduce scuffing impact on the bike. The nitrite rubber sole unit has effective anti-slip qualities and comes with the trademark Dr Martens 'air cushion' moniker. The grip on tarmac is good but the tread pattern is not effective in off-road conditions.
The Garrick are lined with a Sympatex waterproof bootie which means it's as waterproof as any other 'tex' product on the market. Breathability, as with all waterproof footwear, is never great and quickly gets compromised when the outer (or inner) gets dirty or wet. 
The Garrick has a wide and spacious fit coupled with a generous cut at the calf. In theory this should mean it's spot on for those with big, wide feet and a chunky calf. However, the instep is cut so tight that pulling these boots on and taking them off is hard work and at odds with the overall fit. A fit test, as with all footwear, is vital.
---
Moto Groom Touring Helmet Sanitizer 
£9.95 | www.motogroom.com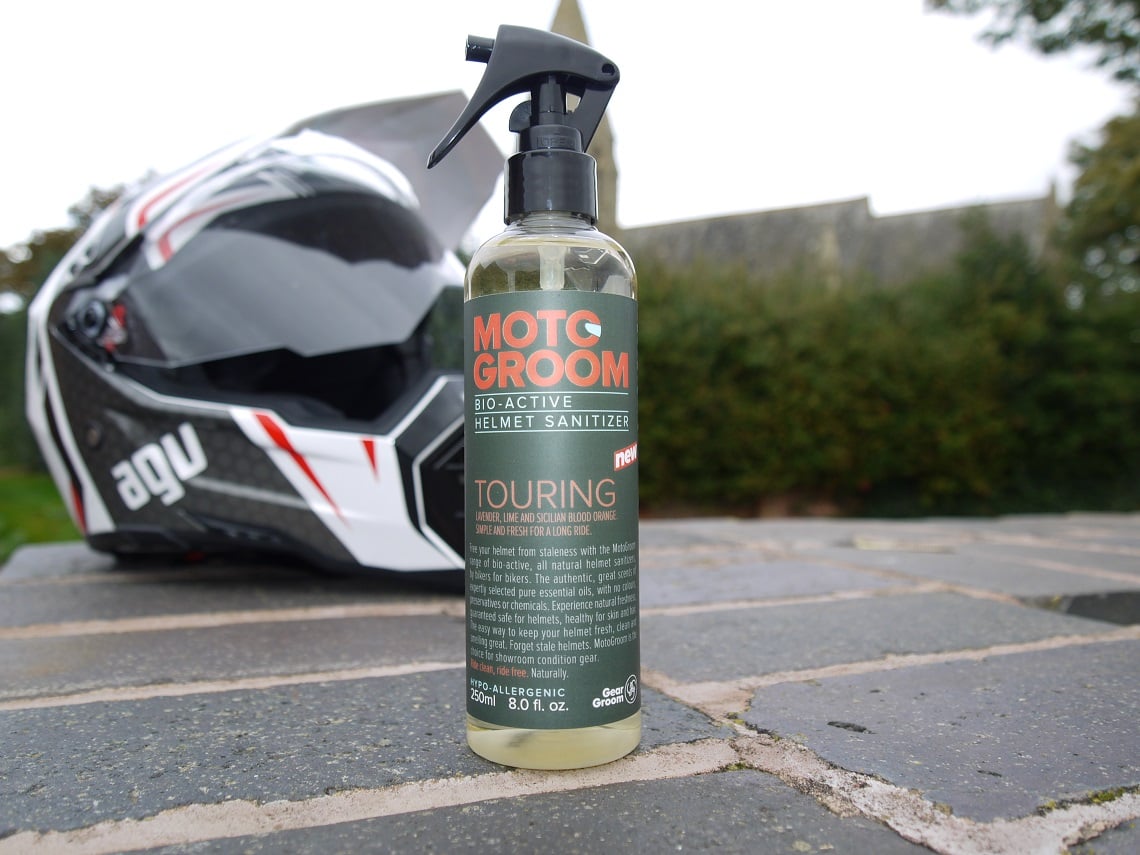 What is it? A sanitizing helmet spray to make your lid smell fresh. 
Nobody likes putting their head in a stale, smelly helmet. Washing a removable liner is one way of getting rid of odours, but it can be a bit of a faff and that's where Moto Groom come in. The company's helmet sanitizer is the solution to your stinky problem, and it's incredibly simple and hassle-free to use.
Apply a few sprays to the interior of your helmet, let it dry for a few hours and you're good to go with no more pong. The spray works by using alcohol to clean and a number of essential oils release anti-microbial molecules to further clean and get rid of bad odours. Spraying into a particularly smelly helmet I had and left to dry overnight the result was pretty incredible, there was no bad smell at all and the odour from the spray was pleasant.
---
SPOT Trace 
£99 | www.findmespot.eu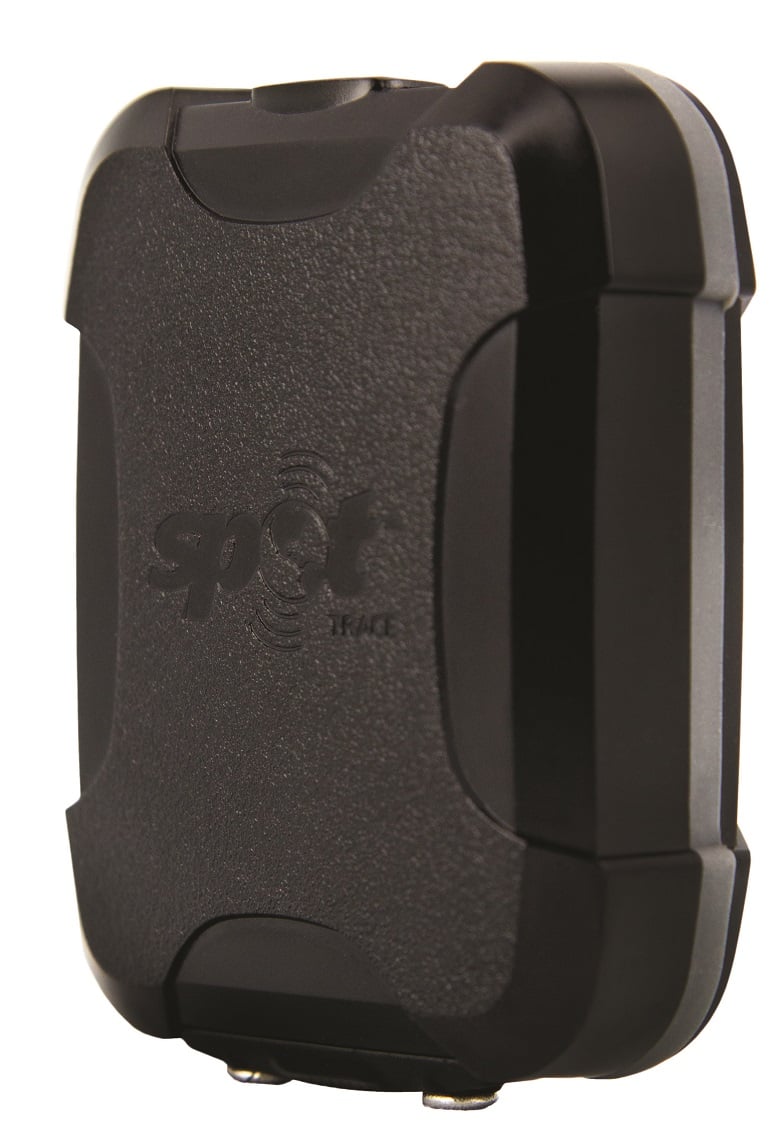 What is it? A vehicle tracker that allows your loved ones to follow your every move. 
Placing a tracker on your bike seems to be getting more and more popular and in fairness, depending on the one you purchase, if your bike is stolen then it usually pays for itself by helping you locate your pride and joy in next to no time at all. For review in this issue of ABR, we have the SPOT Trace, a GPS tracking device which uses GPS signals and an in-build accelerometer to alert you, via SMS or email, when it's on the move.
Stick it on your bike for some peace of mind and it also serves the purpose of being a personal tracker that lets your loved ones back home follow your adventure via the SPOT online dashboard. In theory, it sounds like a great piece of kit, and at £99 it's affordable too (though you'll need to pay €119 (roughly £94) per year or €11.90 (£9.40) per month as a subscription so your device can keep you updated of its location). 
The SPOT Trace is powered by four AAA batteries and these will last you up to a claimed 18 months however, expect battery lives of between one and two weeks if the Trace is used frequently. As standard, it comes with a mounting bracket that can be screwed into location or stuck on using adhesive pads – perfect for putting on the bike, and it's a very simple looking product with a single button (on/off ) and two lights, one which indicates that the device is on, and the other that shows whether a GPS signal has been found. 
The device works well in most aspects, tracking you accurately on easy to view Google Maps, the updates you receive are prompt and reassuring and the device itself, which is about the size of a box of Tic Tacs is pretty inconspicuous to your average, run-of-the-mill person. You can also download the SPOT app to your smartphone, allowing you to view the location of your vehicle when you haven't got access to a computer. 
Of course, the effectiveness of any tracker relies largely on how you place the device on your vehicle. If it's too easy to see then any would-be thieves can simply tear it off and make off with your bike, but the small, inconspicuous nature of the Trace makes it pretty easy to place out of view. I'd probably put some black tape over the flashing lights once in position to further camouflage it though.
---
BioLite CampStove 
£149.99 | www.cotswoldoutdoor.com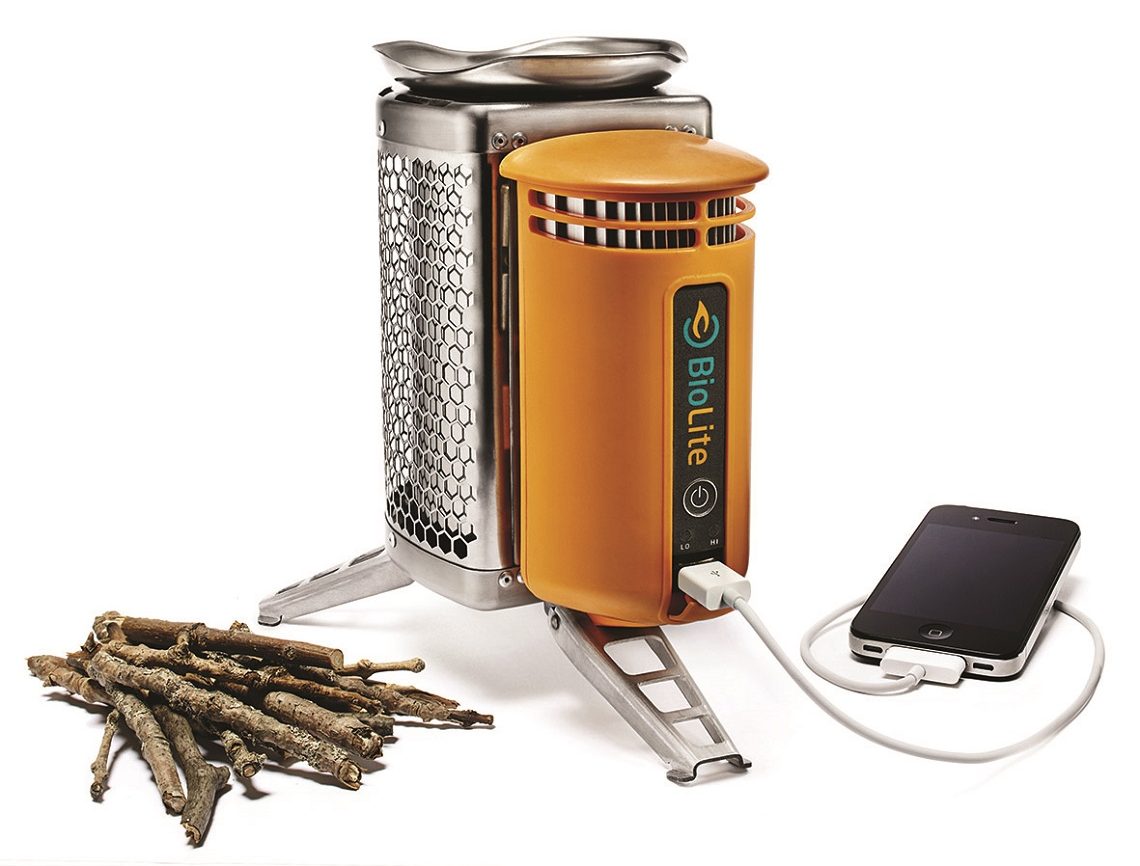 What is it? A biofuel stove that charges your gadgets. 
Possibly one of the coolest pieces of gear I've laid my eyes on is the BioLite CampStove. Essentially, the BioLite CampStove is a biofuel stove which you can use for cooking/boiling water or for charging your gadgets from. Yeah, that's right, the stove converts heat energy into electricity and you can then charge your phone, mp3 or other small USB devices from it. Initially, you have to charge the Power Module via USB for about six hours to top up its charge.
In use, the stove received mixed responses at Adventure Bike Rider. In warm, dry conditions it works well and while it wasn't as efficient at boiling a litre of water as a 'normal' gas or multi-fuel stove, taking 11 minutes instead of 2-3 minutes, we could cope with that as the fuel (sticks and twigs) is free and available in abundance if you're in the right location. In the wet, it's a different story though.
While the instructions state that it's not for use in wet or damp conditions we gave it a go on a rainy day as we expect to encounter at least one wet day on a multiday tour. After gathering damp sticks and twigs the fire lit easily enough thanks to the included fire starters but the damp fuel didn't burn hot enough to be able to boil a litre of water. It got pretty hot but there was no boiling, and let's not forget, it should be a stove before a cool, phone charging gadget.
---
Grip Puppies 
£13.99 | www.sportouring.com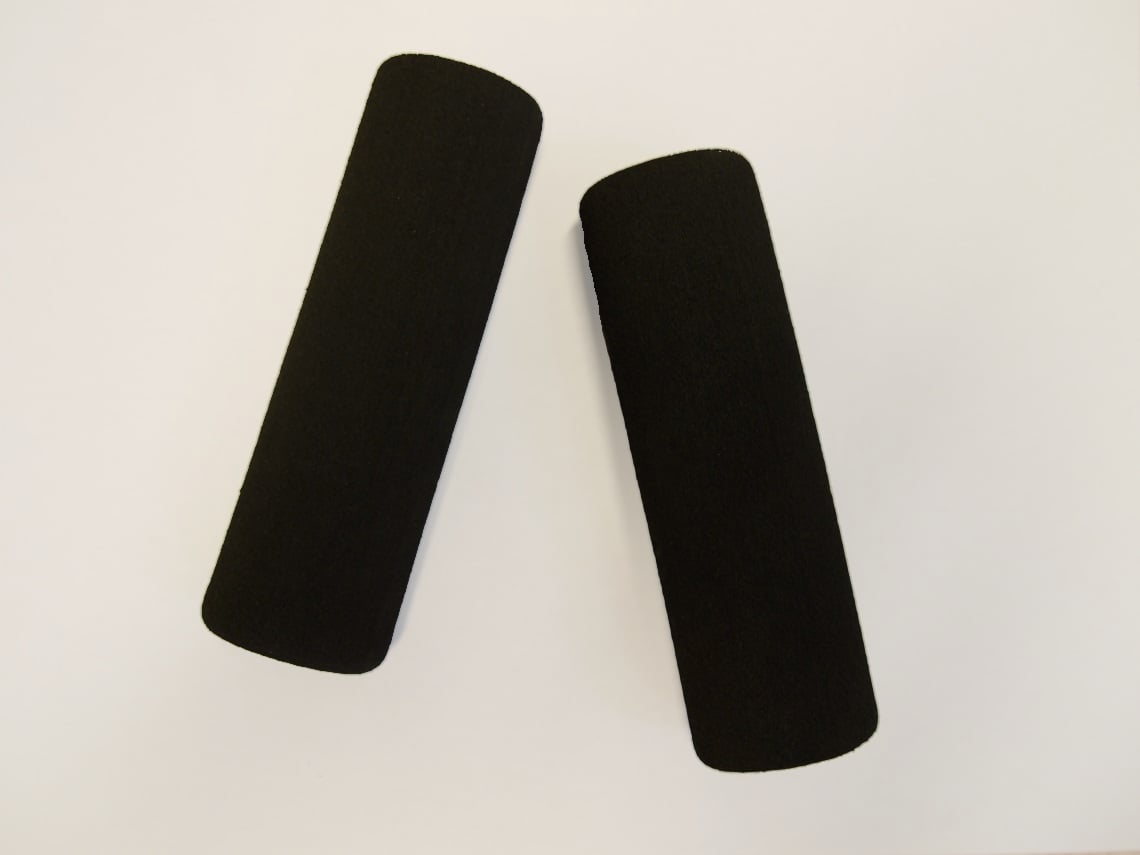 What are they? Handlebar covers that help reduce vibrations. 
Every now and then you come across a product that's so simple you wonder why you didn't think of it yourself and the Grip Puppies are just that. They're foam grips that slide over your existing handlebar grips to help add thickness and comfort by reducing vibration from the bars. Put them on the bike by lubing up the Puppies with some soapy water, trim to fit and you're good to go. They might seem a bit of a novelty, but they do improve comfort and they work with heated grips. The best bit? They're only £13.99.
---
Intaride Evo-3 Starting 
from £299 | www.intaride.com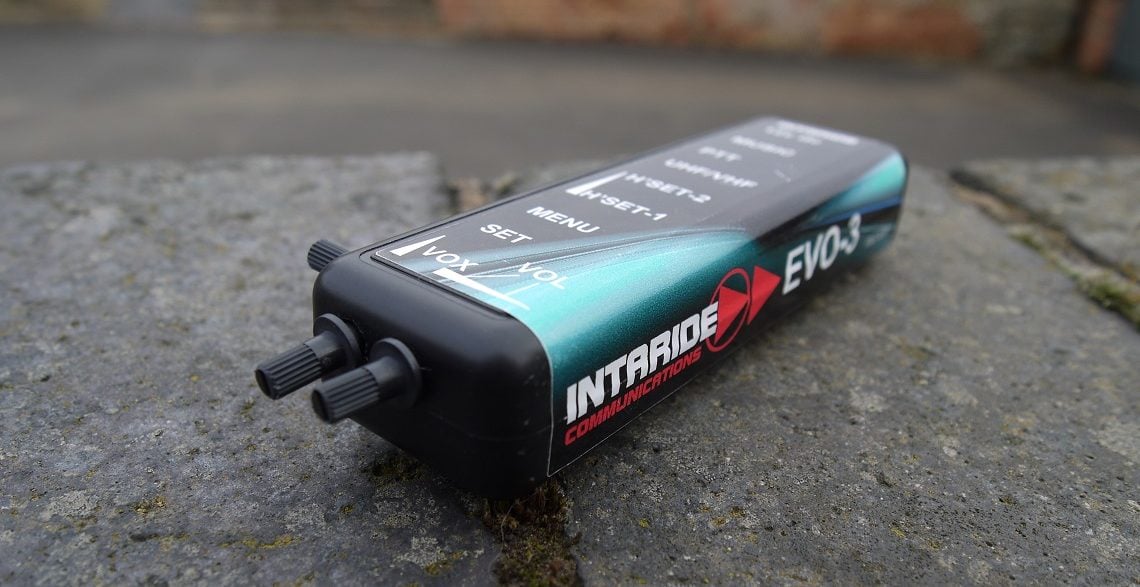 What is it? A rider-to-pillion intercom system that allows seamless switching between your various audio devices. 
Earlier in October we took a trip down the road to Intaride's HQ in Redditch to check out their new rider-to-pillion intercom system, the Evo-3. After a few sausage rolls and a presentation on how the device works we were sent on our way with our very own Evo-3 to try out over the following weeks. Being a relative newbie to intercoms, my only previous experience being my instructor shouting directions at me while I was learning to ride, I was eager to get the Evo-3 wired up and ready to roll. 
In its simplest form, the Evo-3 is a central hub that you connect to your bike's battery which you can plug your electronic audio devices into with outputs for rider and pillion headsets. The hub will allow you to listen to music, follow the commands of your satnav and talk to your pillion without having to do much fiddling around.
For such a technical product it's surprising that the initial impressions of the Evo-3 were a little underwhelming. In your hand, it's a lightweight plasticy feeling box that's not much to look at. All scepticism gets thrown to the roadside as soon as you start plugging your devices in and you experience the technology at work. All things said it's a lovely bit of kit that's been very well put together.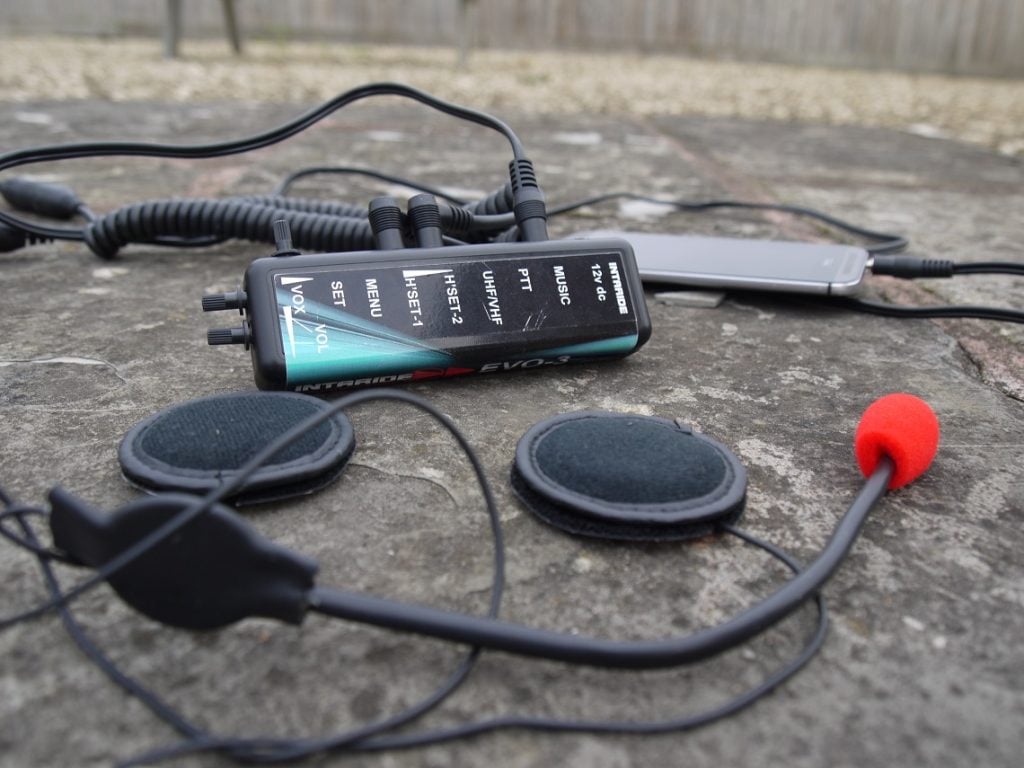 Indeed our device was assembled in front of our very eyes by the talented and knowledgeable Dave Julier who started Intaride nearly 20 years ago after he was cajoled into fi xing the broken radios at his local bike school. Seeing him work was like watching a surgeon perform an operation, everything done to incredible precision and, as all Intaride units are assembled in the UK, you can bet this same care goes into each and every one. 
As mentioned you can listen to your music (via a standard 3.5mm – 3.5mm aux lead), your sat nav via Bluetooth, your rider-to-rider radio as well as a rider-topillion intercom all at the same time and to make things more audible the Evo-3 fades out music when someone's speaking. Volumes can be adjusted on the device (with loud being deafeningly loud) and the included headsets are of very good quality. It can be a bit fiddly to adjust volume levels when gloved up, not to mention riding, so it's best to find the right levels before you head off . 
Prices start from £299 for the Solo Rider with everything you need (including headset and mic) and £349 for the Evo-3 Duo which includes everything for rider and pillion. Act fast and you can take advantage of the fantastic introductory prices of £249 for the Solo and £299 for the Duo.
---
Waterproof Battery Pack for dogcam Bullet 
£39.95 | www.dogcamsport.co.uk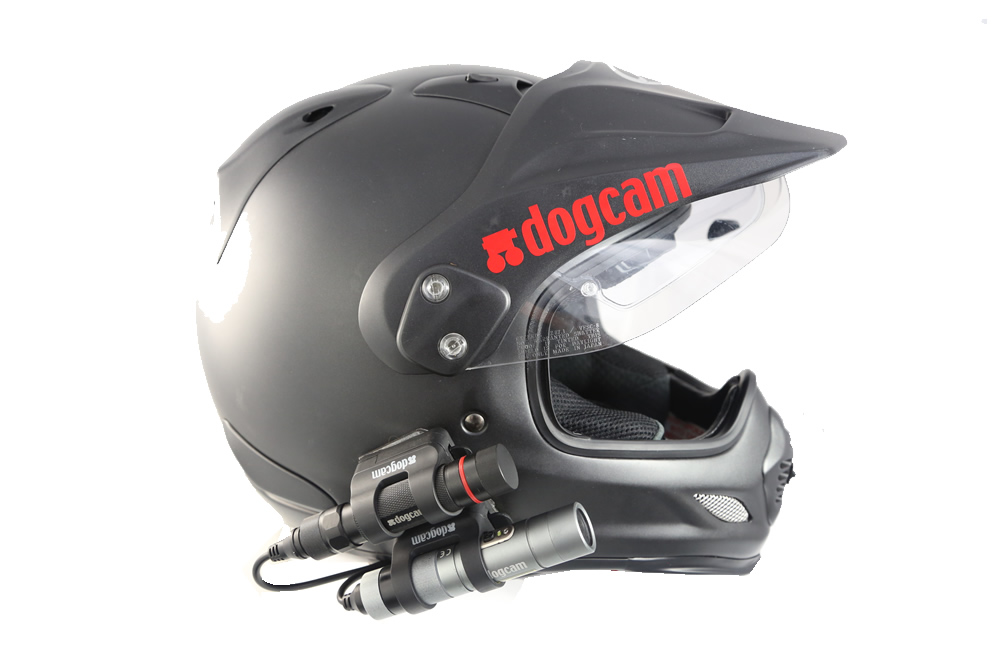 What is it? A battery pack for the dogcam Bullet R+ 
In issue 24 of Adventure Bike Rider, we reviewed the dogcam Bullet R+, a helmet cam that claims to be the world's smallest and lightest HD 1080p bullet camera. We were impressed by the device, it was small and uncumbersome when worn but it also filmed in cracking detail. Since that review, we've had a chance to try the Waterproof Battery Pack alongside the Bullet R+, an attachment that boosts the battery life of the camera to a massive 5.5 hours of recording time.
The battery pack is waterproof down to three meters and it doesn't compromise the waterproof integrity of the Bullet R+ camera either. Included in the packaging is a cradle which will allow you to place the battery pack on your helmet alongside the camera (which will connect via an included 35cm cable), though if you'd rather the battery was somewhere else then you can use the included 1.5-metre cable and store it in your pocket.