Since 2001, Roger Munsey has created bespoke metal motorcycle luggage, it's been used by ABRs around the world and he's only getting started.
I've been a welder since I left school,' says Roger. 'I built aluminium lorry bodies mainly but also dealt with boats, aeroplanes, staircases…pretty much anything aluminium.' It was 13 years ago when Roger, who's been welding since he was 16, decided to make his first pannier. Now 46, the man who was born and raised in Ramsey Heights, Cambridgeshire, is the proud owner of ARDcases, a bespoke metal motorcycle luggage manufacturer which prides itself in the quality and affordable prices of its hand-made luggage. 
'My first bike was a Ducati 900SS. It scared the living shit out of me! Because I went direct access when passing my test I could go out and get anything I wanted. It was second hand, a good bike and I did sixty-odd thousand miles on it with no real problems, just a rectifier,' Roger recalls the start of life on two wheels, a passion that eventually led to focusing his welding skills on something similar. 'I traded that in for a Suzuki GSXR600, it wasn't as good as the Ducati, I had real problems with carb icing seizing the brakes up in winter and if it was a bit damp or cold it wouldn't run right. And now I ride a GS1200.'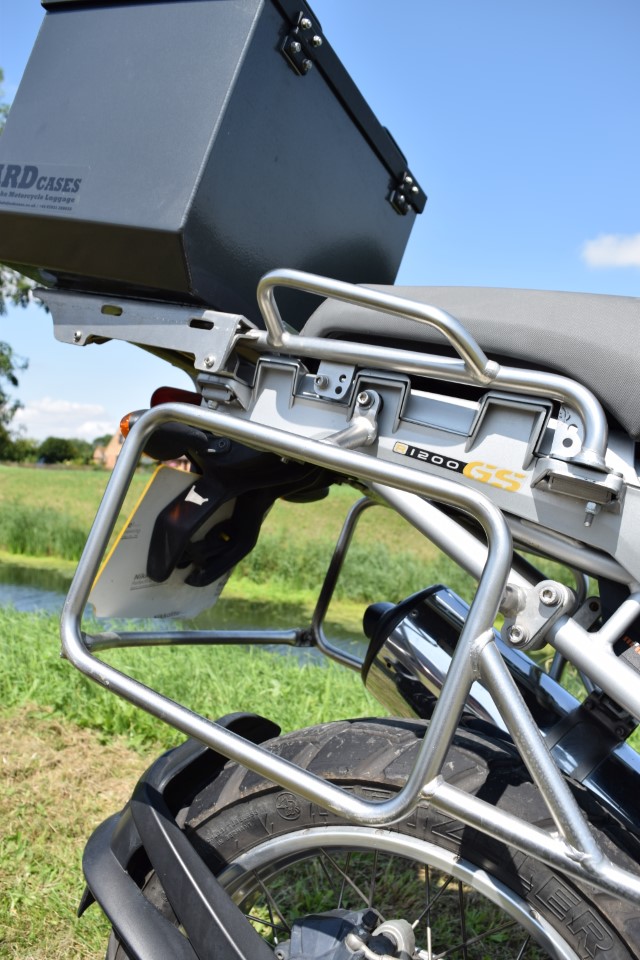 'It was around 2001 when I made my first panniers,' he says, recalling how ARDcases came to be. 'I'd been to France on a motorcycle tour and back in those days, I was using soft luggage. I saw someone on a GS come past with hard panniers and I wanted them. So I came back home and looked at buying a set. When I saw the prices of them I couldn't afford them, so I thought I'd make my own.' 
The first cases 
That's when Roger began designing his own boxes, he owned an Aprilia Caponord which he'd bought for a cut-price of £4,750 when Carnell's were about to go out of business. 'On the first set I made I used a Touratech frame and the boxes were square with a fancy return bend at the top, which I might look at doing again. The benefit is a better seal but I'm not quite sure yet.
And once he'd made the panniers for himself they gathered interest from the people he knew. 'My mate saw them and he wanted a set, so I made one for him. And then his mate, and his mate's mate. Back then I was just making a handful a year, 10 or 12 sets, it wasn't my full-time job and I didn't expect it to be.' 
But it all changed when word of Roger's craftsmanship began to spread by word of mouth and over the internet. 'It really ramped up when they got posted on the UKGS site. I posted that I had a few boxes available and there was immediate interest. I never expected it to become what it has.'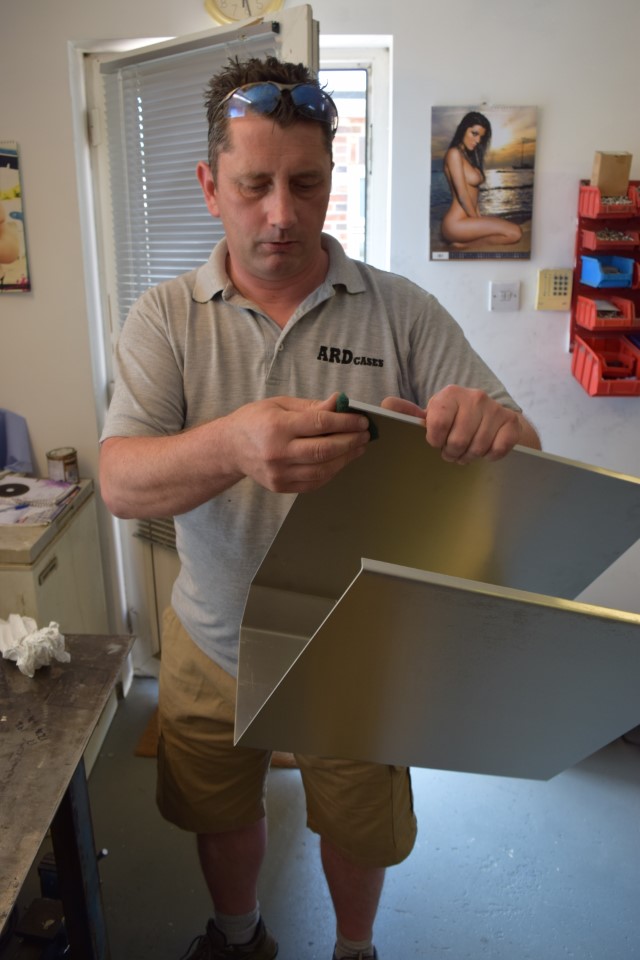 'A few years ago I began selling enough of my panniers to be able to give up my day job,' he recalls, thinking back about the uncertainty of going self-employed. 'Once you get your head around the fact that some months you'll sell a load and others you won't sell very many it's great, really you've just got to remember, and hope, that the sales will come in at some point.' 
'There's still plenty of demand to come,' as Roger makes all ARDcases by hand he can fit them to pretty much any pannier rack out there. 'I can fit to all Touratech frames, Metal Mule, Hepco and Becker, Holan and GIVI. Metal Mule, Touratech and Holan all use the same loop system and the GIVI Trekker's are very close, I just have to modify them a bit.' 
In order to appeal to just about anyone, no matter what they ride, Roger's panniers are available in a multitude of widths. 'I can do 7, 8, 9, 10, 11 and 12 inches – it depends on how big you want them. I advise my customers to get a slimmer box for their exhaust side and I usually tell people to go smaller than they think they'll need, you don't need a 12-inch pannier full of shit, it isn't a good idea as it'll affect the handling of your bike.'
Construction
Not surprisingly, Roger is an advocate of welding when it comes to constructing a pannier, rather than using rivets. 'I fully weld all my boxes, the only reason I can see anyone wanting to rivet boxes together is cheapness! Anyone can rivet a box together but not many are skilled enough to T.I.G weld them.' 
'If you weld a pannier together it's 100% waterproof, rivets can rattle out over time and generally welding makes the kit lighter, not to mention it looks better.' 
'I use a 5454-grade alloy in 2/2.5mm thickness. I used to use this material in my previous job as a commercial truck bodybuilder, it's extremely strong but still workable.' 
'I'm finding that most bikes I'm fitting my cases to are 660Ténérés' and BMW GSs. We've had quite a few riders go round the world with my panniers, there's a guy called Isreal Gillette who's going round at the moment on a 660 Ténéré, they sometimes send me pictures of them on their travels, it's nice.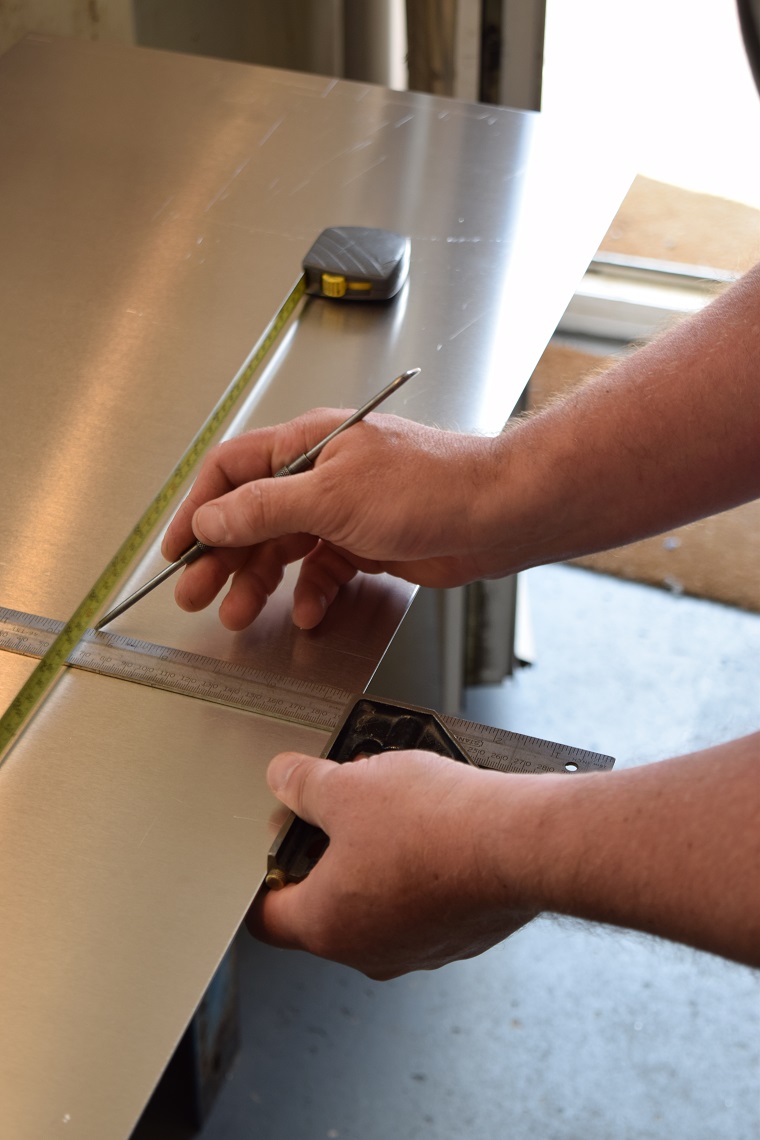 Value for money
When it comes to pricing ARDcases offer excellent value for money and Roger thinks that getting the price right is a difficult task claiming 'if I was only £300 less than Metal Mule people would just spend the extra few hundred quid for the Metal Mules.' As it happens you can pick up a pair of hand made ARDcases, complete with a stainless steel fitting kit for just £375 plus £160 if you need a pannier rack. A 37-litre top box will cost you £200. 'I manage to keep my prices down because I do everything apart from the powder coating myself. I have very few overheads as I work from my garage at home.' 
It's refreshing to see Roger's approach to business and while we've yet to try a pair of ARDcases for ourselves many have used them on their epic journeys, be it from Patagonia to Alaska or an around the world ride, and there's not a been a bad word said about them. For more information take a look at www.ardcases.co.uk.