Lemy Gresh finds out that sometimes even the most organised motorcycle adventures can have their surprises as he rides through the Chilean Atacama and Bolivian Altiplano.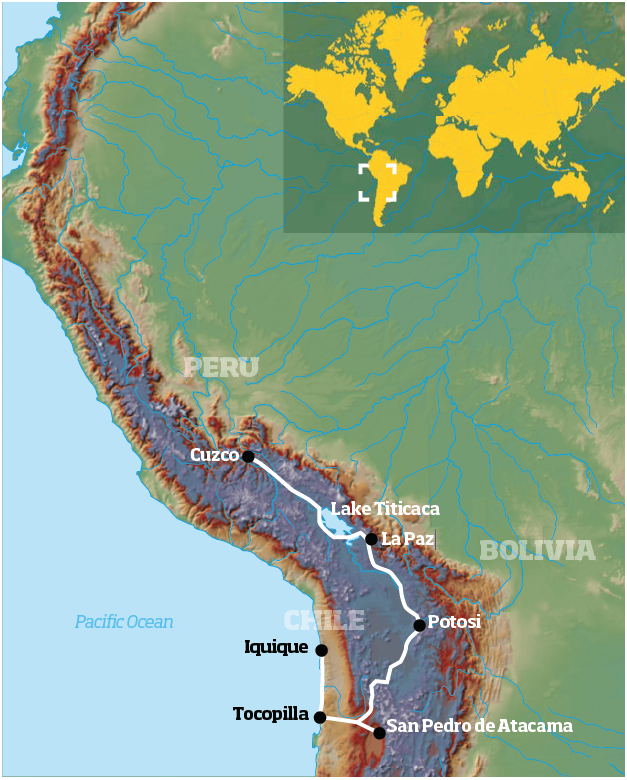 If truth be told I should take full responsibility for my vagabond inner soul. But like any daydreamer, I need to blame others. There's my friend Martine (who also happens to be my wife) who's partly responsible for me getting back on a bike in my late fifties and my mate Wookie, who indirectly exposed me to the joy of travelling and exploring on a motorcycle when we toured Turkey.
Of course, there are various others who have helped me become a more relaxed rider, but Martine, Wookie and a core group of rider friends have been the driving forces behind a tardily discovered passion that recently led to me finding myself riding through Chile, Bolivia and Peru.
I'm fortunate enough to have a job which I love. Not only do I love it but it allows me to take multiweek holidays if I choose to. Nevertheless, I still have responsibilities and time inevitably becomes a constraint. In an ideal world, I'd have three years to ride the Atacama Desert and the Bolivian Altiplano but as it turned out I would have to consider how I could fit it all in three weeks. The answer was to book myself and Martine in on an organised adventure.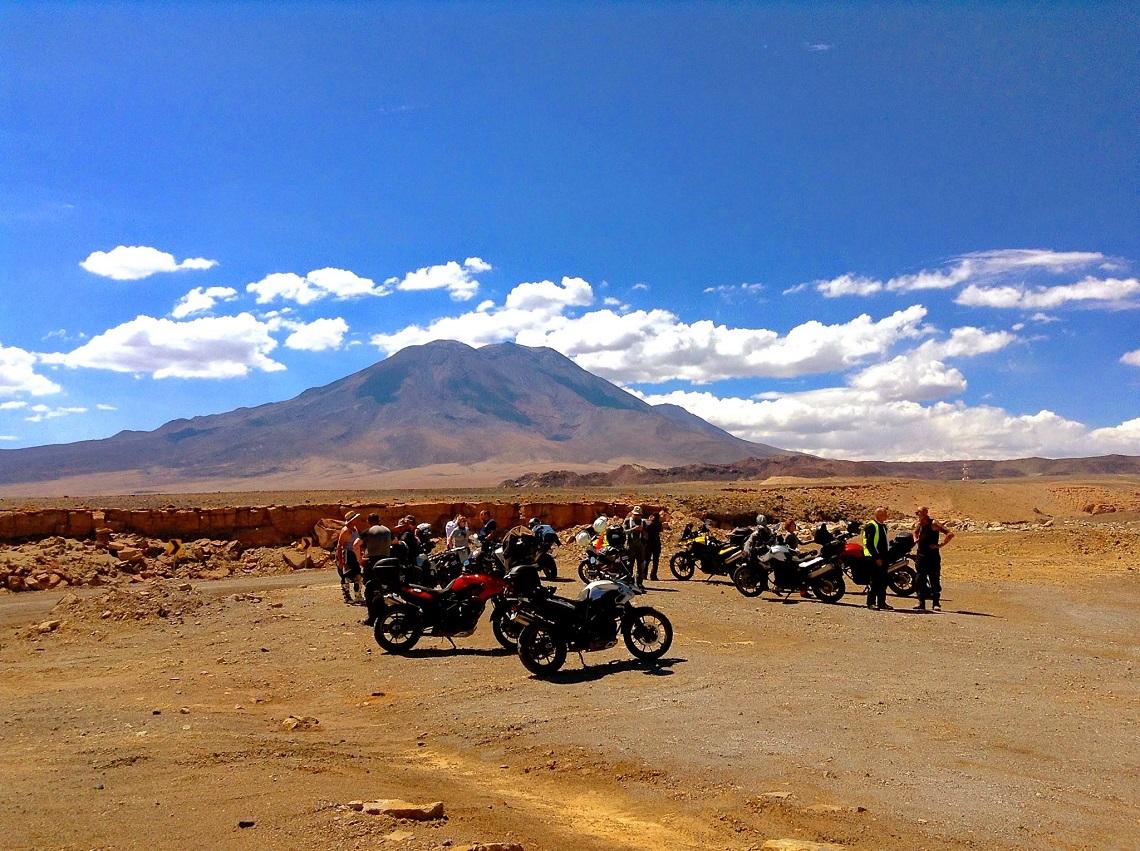 With that in mind, for this ride, we formed a core group of three riders (plus two pillions) within a larger group of a further 10 riders (with five pillions). We'd called upon the services of Compass Expeditions, one of a handful of specialised tour operators providing bikes (in this case BMW 700GSs), a guide, a support vehicle (mostly to transport luggage but also to carry tired pillions), technical support for mechanical ignoramus such as myself (they completely stripped back and tuned a bike whose rider had immersed it in 50 cms of soft sand) and overall planning of the route, visits and hotel reservations.
The particular route we'd be taking had been designed as an entry-level adventure and most of the journey was over medium quality tarmac (not the super flat asphalt you'd get in Germany, for example, but by and large the roads weren't covered in potholes and dust to the point that they were almost unrecognisable either). I'd say we were on road for about 80% of the time with the remaining 20% being spent on easy dirt or gravel roads (save a small section of challenging soft sand).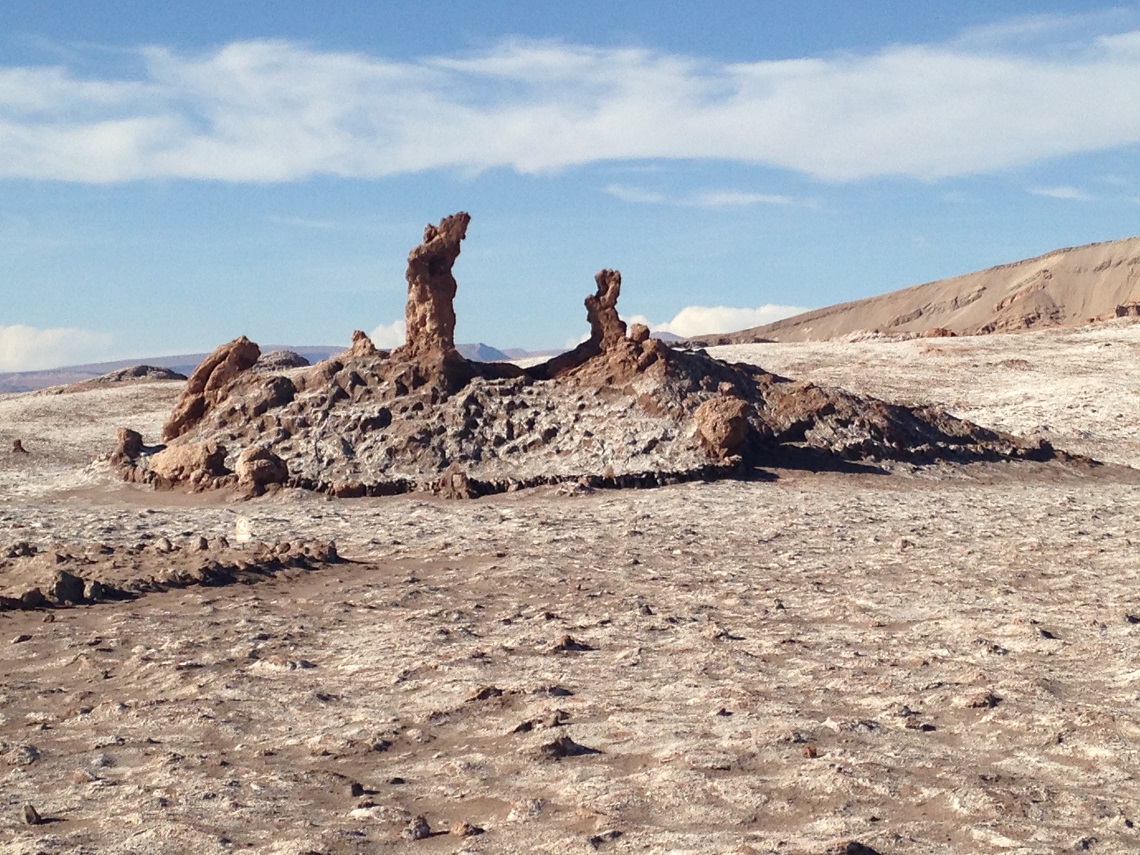 The bikes we were to be riding were all 2013 BMW 700GSs. The 700GS is, I think, more reassuring than the higher 800GS or the heavier 1200GS, not to mention the GSA. It lacks a bit of the panache and eccentricity of a sexier bike, but this isn't exactly a bad thing when we'd be riding through the isolated Altiplano. Overall I was impressed, the 700GS was a very sensible and practical choice for the company we were on the trip with.
As it was, the journey was to be very much a controlled adventure, but as I found out, there is no such thing as complete control.
On the first afternoon, we had a 'get to know your bike' session in Iquique, the capital of the Iquique Region and the Tarapacá Region of Northern Chile. The city sits on the shores of the Pacifi c Ocean and acts as a major port for that area of the coast.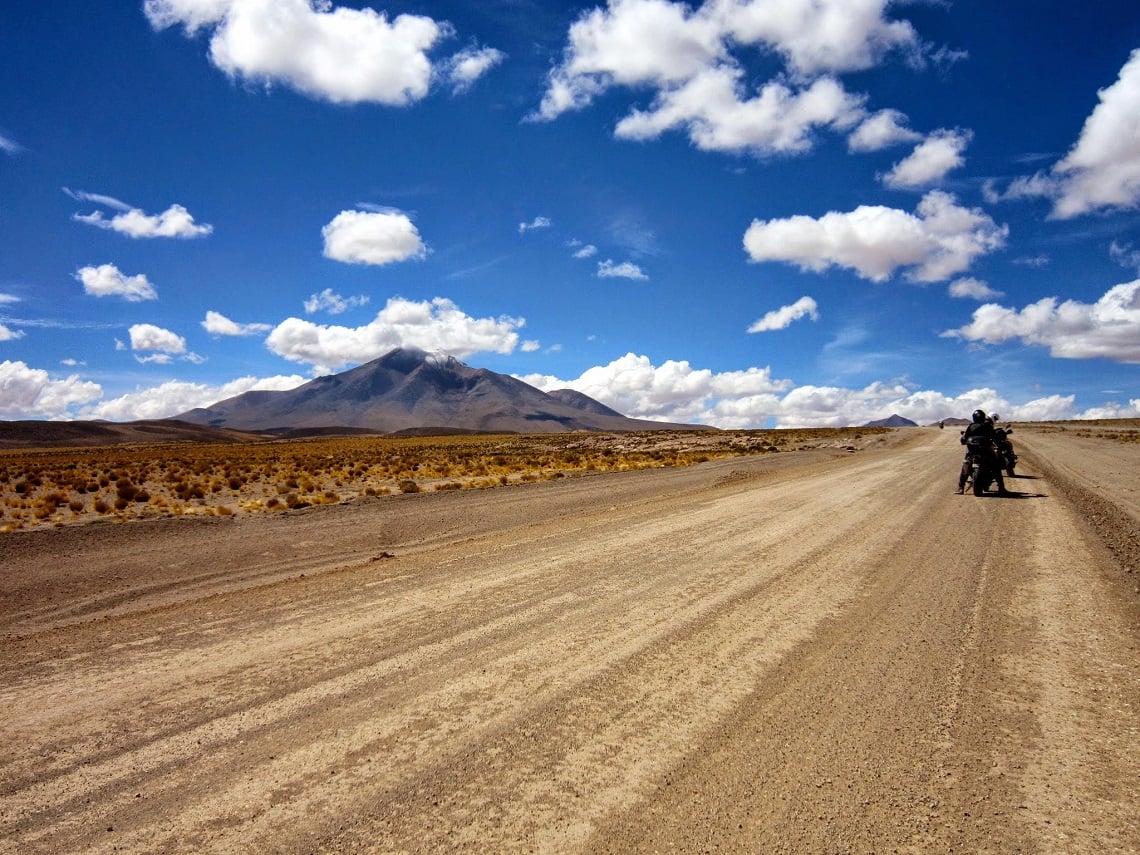 On our night in the city, it became abundantly clear that even on the most organised trips you can't have control of everything. As we were sitting down to dinner, the waiter had just finished writing down our orders when we were hit by an earthquake with a magnitude of 8.3 on the Richter scale. Now, let me tell you, 8.3 is the real deal, imagine being placed inside a food processor for about 30 seconds and you've got a feeling close to that which you get when the ground shakes at such a high magnitude and you are hiding under a table.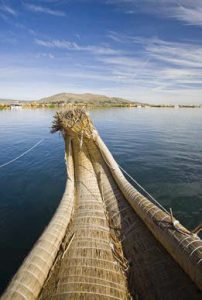 Being 90 kilometres from the epicentre, as soon as the earth stopped shaking, we joined the 180,000 inhabitants of Iquique in a group jog to the 'Tsunami Safe Zone', up the steep hills, all the while sirens were blaring 'tsunami alert! Tsunami alert!'
Now, Chileans are used to earthquakes so even this bonus adventure ended up being relatively controlled, though we ended up spending the entire night outdoors shivering on a flattened cardboard box as we waited for secondary tremors to pass while fantasising about our comfortable hotel beds. The tsunami arrived on tune 22 minutes after the tremors but given the nearness of the epicentre, the sea didn't have enough fetch to build up so it ended up being a metre high affair which gently lifted up a few fishing boats and dumped them on the carpark. It did however smash a number of ground floor windows at our hotel.
By the way, if you ever find yourself in a similar situation, forget all electronic gadgetry (all networks shut down within five minutes), what you need is an old fashioned AM radio to stay informed.
After the eventful night, we were eager to mount our bikes and get out of Iquique. Our group was a mini UN of sorts, all of us from very different backgrounds whether professional, racial or cultural. We were sheep farmers, food producers, airplane pilots, property builders and the inevitable financiers. We came from Saudi Arabia, Australia, Malta, Namibia, Brazil, Argentina, the UK, France, all over.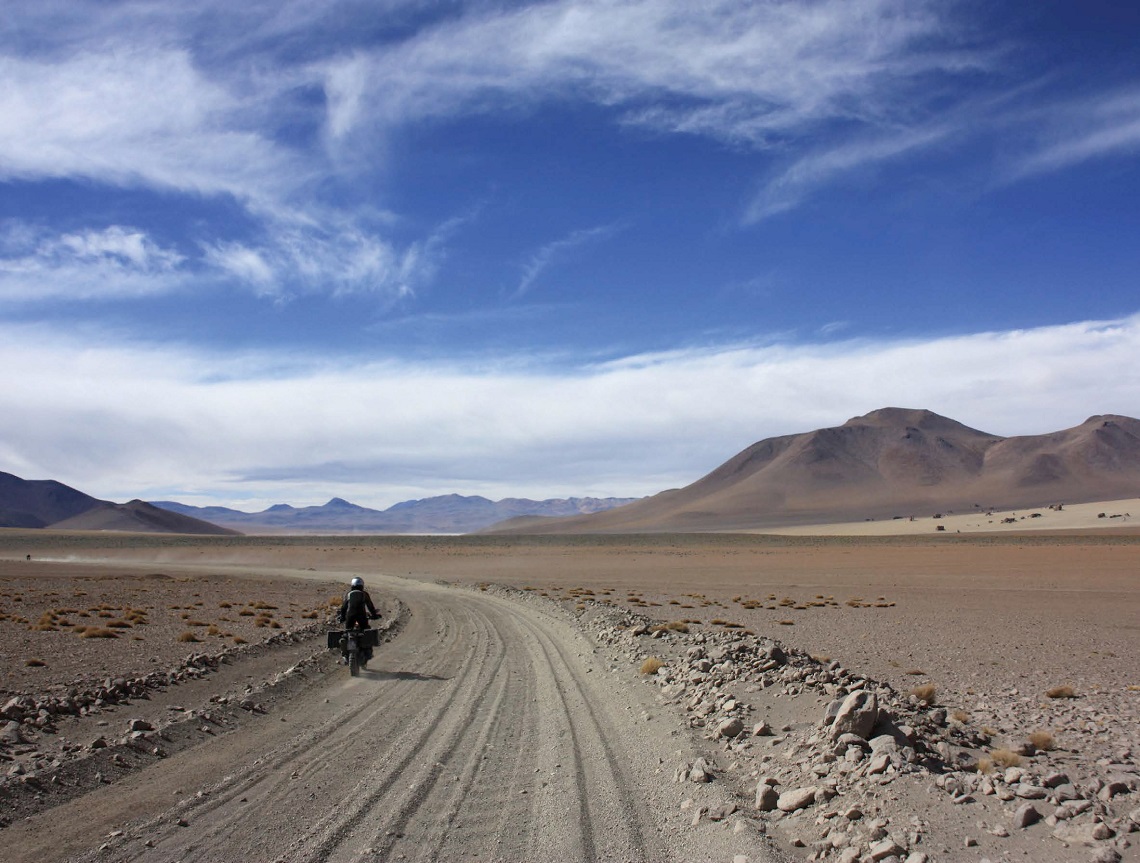 It wasn't long into the ride that it became apparent that a feature of travelling riders is that we all become tolerant of each other's quirks, in fact, interested in one another, and incredibly protective and supportive of the gang. If I could give peace negotiators one piece of advice it would be to get the protagonists on an adventure ride with each other for three days.
In response to the earthquake, the authorities had closed the coastal road, and just as we were wondering how we could leave Iquique we heard from the Chilean army that it had just been reopened, and so we rode just short of 500 kilometres until we reached San Pedro de Atacama, a small town at the edge of the Salar de Atacama, the largest salt plain in Chile. The Atacama was a particular highlight for Martine and I, the far-reaching vistas of empty spaces and subtle colours were a delight for us central Londoners, and the place continued to impress for the whole time that we were there.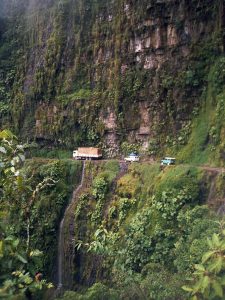 The following day we reached Ollague, a small settlement at an altitude of 3,700 metres and just 500 metres from the Bolivian border. There we saw, dominating the horizon by a further 1,700 metres, a volcano gently releasing fumes. The sight was a beauty to behold but as the volcano, which bears the same name as the settlement we were in, had been dormant for two centuries we made a swift departure early the next day and crossed into Bolivia.
Inevitably, while most of the roads we were riding on were interesting enough to keep us occupied we did happen on some boring, flat, straight stretches. But these were quickly forgotten as we rode some world-class twisties and a colourful ferry crossing. As the days wore on and we rode higher and higher altitude sickness started to become an issue (we'd climbed from sea level to 3,700 metres in just 36 hours) and simply getting out of bed required a determination which sapped any desire to get back in the saddle.
Fortunately, David, an Australian companion of ours, had some very special little pills which managed to restore our energy to an acceptable level of rideability in 20 minutes (essentially modifying the blood's PH levels allowing the lungs to release more CO2).

We travelled onwards across the barren landscape and into Bolivia where we were fortunate enough to stop at the Salar de Uyuni, the largest salt plane in the world (with an elevation of 3,700 metres and covering an area of 12,000 square kilometres). The salt plays havoc with the electrics of motorbikes so we were instead driven to the centre of the massive flats where you lose your sense of perspective and distance in the shiny white landscape.
The trip was planned well with off days allowing us to explore and visit various attractions followed by reasonably long riding days. Even with an organised group, a sense of adventure and exploration prevails: road books get outdated from year to year, and there are days when you arrive at your hotel coated off-white from helmet to boots in dust. Just add five minutes of torrential rain and you wonder why you ever decided to do that trip.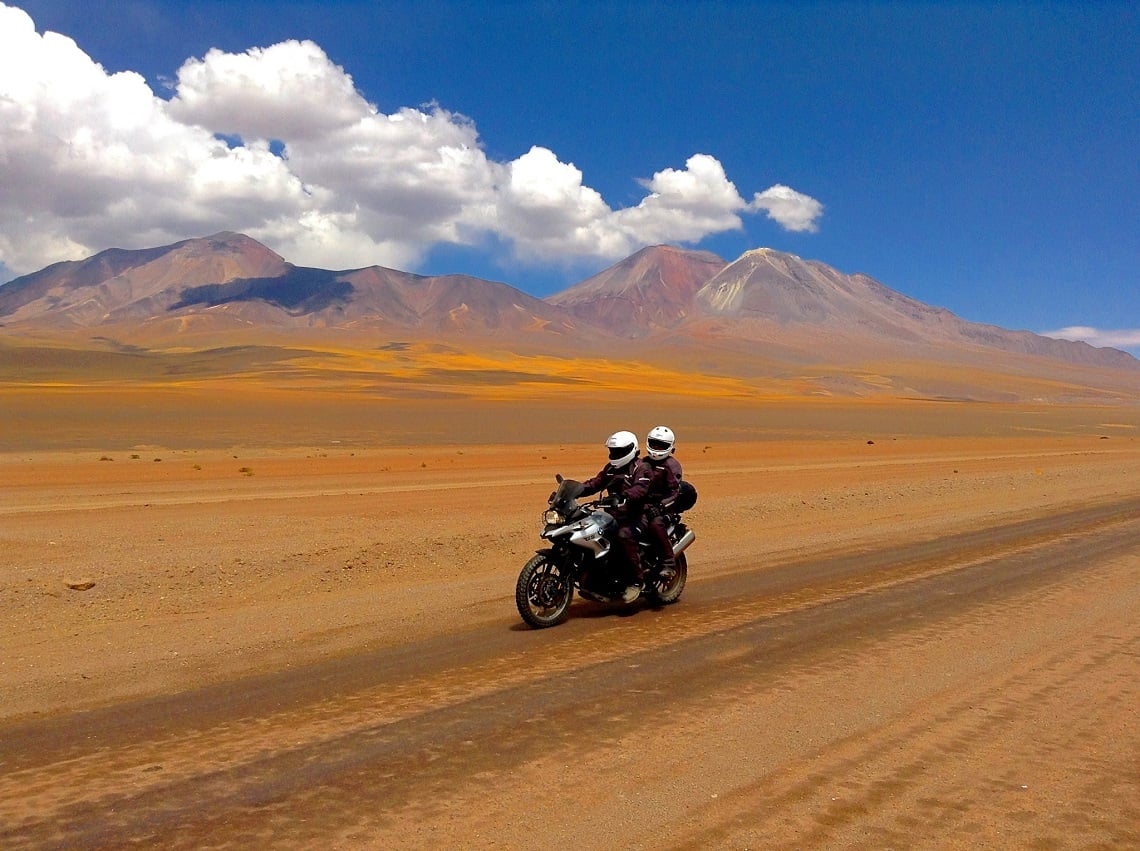 Uyuni, the base from which we explored the Salar, is a dusty garrison town where temperatures generally stay below freezing during the southern winter (we were there at the end of the southern summer). From there we rode to Potosi, a beautiful colonial town. Hilly Potosi is more than 4,000 metres high so exploring it on foot is a test of stamina and determined curiosity.
The ride from Potosí to La Paz is a marathon of road works, gravel, dust, diesel fumes and humanity.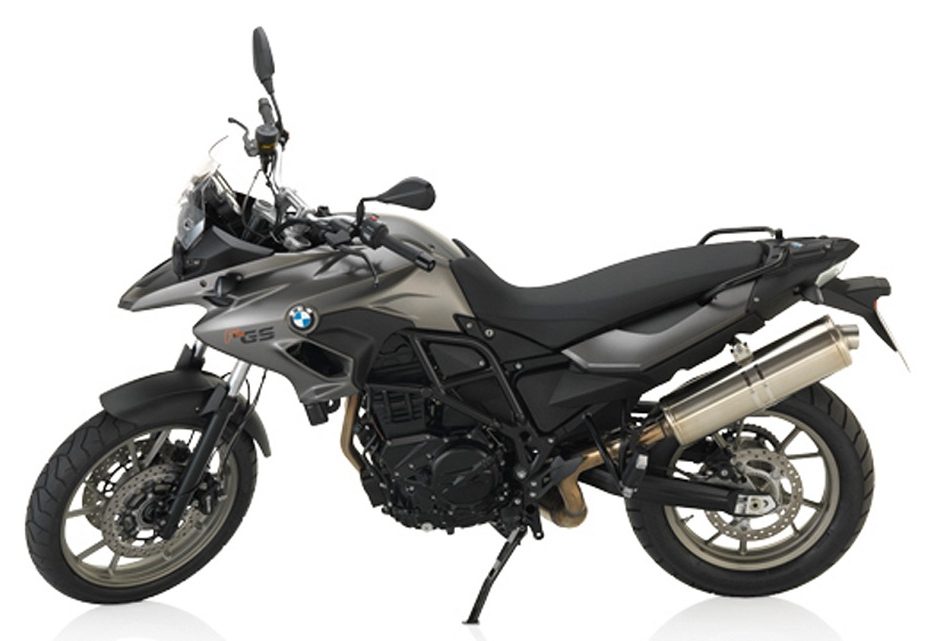 For 400 kilometres the road is a four-lane highway that's in fact currently under construction and for a majority of the way our ride was interrupted by traffic jam after traffic jam and sudden changeovers from tarmac to gravel. Two years from now construction of the highway is supposed to be complete, but we'd still avoid it if we went back.
At 3,750 metres high, La Paz is the highest capital in the world. I am told that the Bolivian national football team always wins when they play in their capital city. I think the strategy is brutally effective: run back and forth with the ball until your under oxygenated opponents are exhausted. Social zoning is counterintuitive here with posh neighbourhoods lower down in the sunny but polluted valley and poorer neighbourhoods up in the cleaner air but almost constantly foggy hills.
I'd always heard bad things about Latin American border crossings and sure enough as we approached the Bolivia/Peru border we were met with a long, distinctly fuzzy process as we tried to cross. Maybe it was because I'd been exposed to Middle Eastern border crossings since I was a young man, but I was unfazed by the whole thing. As long as you arm yourself with patience and courtesy you'll be fine and realise that there's nothing to worry about (particularly if you've got a Western Europe passport!). On this particular border crossing an immigration officer attempted to extract a $50 bribe from one of us but it all makes the adventure!
Once in Peru we crossed an arm of lake Titicaca on wooden ferries pushed by an outboard engine before climbing up a hill from where we could admire the lake itself. By then the barren vistas of the Altiplano were left behind us, agriculture was thriving everywhere, and the lake was so large and its water so blue that I thought we were in Greece.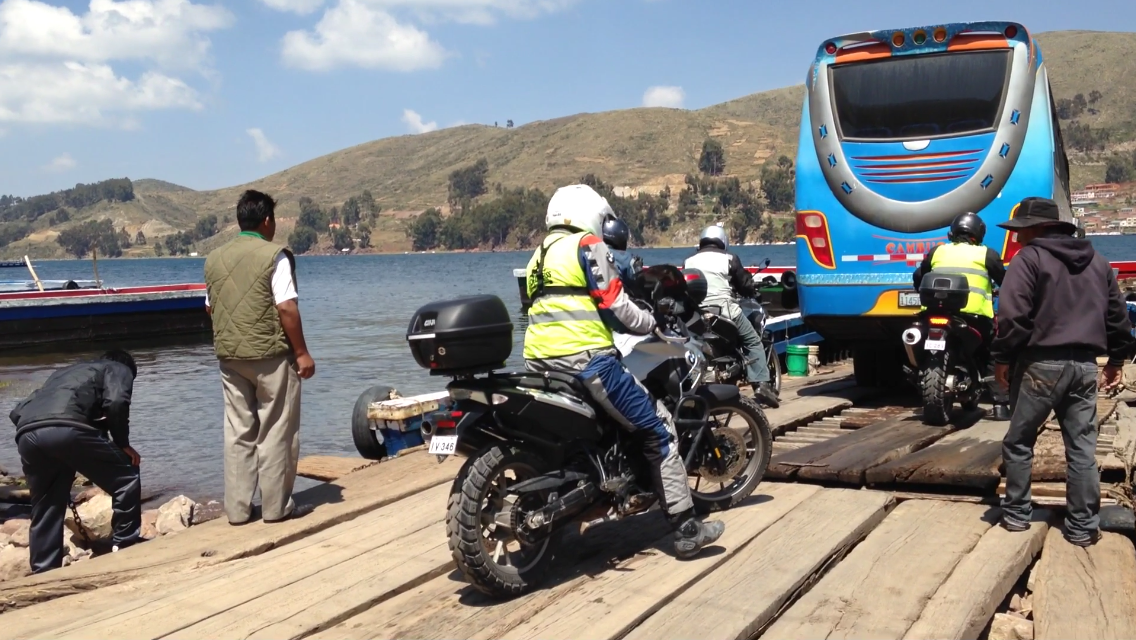 A day later we left Puno on lake Titicaca for our almost final leg to Cuzco, There the altitude drops to initially 2,300 metres and later 1,800 metres as you enter the Sacred Valley. Suddenly the shortness of breath and taciturn moods of altitude sickness disappear and sunny personalities re-emerge from their shells. This is helped by the beauty of Cuzco, an ancient Inca capital besieged and occupied by the Conquistadores in 1533.
The story goes as follows: illiterate but wily Pizarro captured the Inca emperor Atahualpa despite being outnumbered 80,000 to 160. Atahualpa paid, as ransom, a roomful of gold (essentially worthless to his eyes as it had no practical value) but Pizarro nevertheless executed him on charges that Atahualpa had murdered his own brother during a previous battle. In a delicious Karmic twist, Pizarro was murdered in 1541 by the son of a former partner in arms whom he had executed… money always brings out the best in people.
A number of Catholic orders erected competing churches and monasteries in Cuzco (one of which is now a five-star hotel). Luckily for us our rest day in Cuzco coincided with the massive processions of Holy Thursday.
Every adventure must end and from Cuzco we rode barely 80 kilometres (past a recently overturned bus) to catch the train to Aqua Calliente, just below Machu Picchu. Machu Picchu is the famous Inca hideout which we explored at dawn. The combination of early morning mist and tiredness definitely created a feeling of 'The Last Valley'. This was the highlight of our two week ride which we concluded that same evening with a fabulous dinner, toasts and speeches back in Cuzco.
---
Want to do what Lemy did? Here's how you can…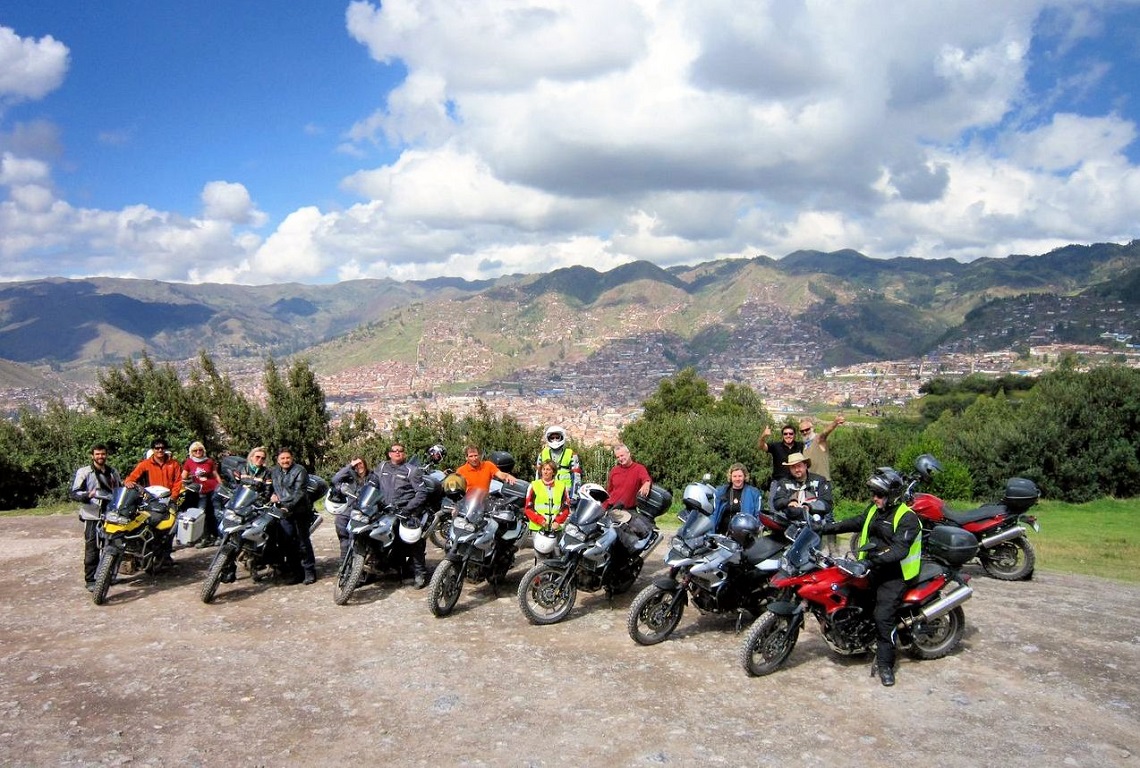 How long to take off work:
Although this ride was 16 days long, after we factored in travel time and leisure time in Santiago and Lima, the round trip was three weeks long.
How to get there:
We flew from London to Santiago in Chile via Madrid. We recovered from the 15-hour flight for a couple of days in Santiago (and took a day to visit Valparaiso on the coast) before flying for a couple of hours from Santiago to Iquique. On the way back we flew from Cuzco to Lima where we stayed 24 hours before returning to London, another 15-hour flight via Madrid.
There are a number of airlines that'll fly you from London Heathrow to Santiago Arturo Merino Benitez (though non are direct) and you'll be looking at between £700 to £900, depending on when you fly. Similarly, for flights from Lima to London Heathrow, you're looking at about £700. Internal flights, from Santiago to Iquique and Cuzco to Lima, average out at about £100 each. Check www.skyscanner.net for a comparison of prices for the time you wish to fly.
Which guided tour operators:
We used Compass Expeditions (www.compassexpeditions.com) who are an Australian based company and we were on their 'Atacama to Machu Picchu' trip. The 16-day trip costs £4,160 per rider and £3,180 per pillion. For that price you get bike hire, fuel, internal flights, accommodation and all meals. Other tour operators include Edelweiss (www.edelweissbike.com), Renta Moto (www.rentamoto.com.ar) and Moto Aventure Chile (www.motoaventure.cl). Your choice revolves around your budget, where you want to go and how much time you want to be riding. Inevitably longer trips are more expensive but daily costs tend to end up lower than say a ski holiday.
When to go:
During our winter, so in the southern summer. The tour we were on takes place in April, which is the tail end of summer in the southern hemisphere, just before the rain season starts.
What to take:
Normal riding equipment: boots, helmet, gloves and suit with protection. In high altitude, we added an inner layer occasionally supplemented by a light fleece and never felt cold. Once the attitude dropped below 3,000 metres (!) we dispensed with the inner layer. We squeezed our rain gear in the minuscule top box but like an umbrella in London, this was never deployed in anger. Given the altitude sunglasses and a hat are recommended. Finally, your usual travelling first aid kit complemented by altitude sickness pills. At night, temperatures drop to low single digits and the fleece is welcome.
Riding difficulty:
Advanced beginner to intermediate. Nevertheless, advanced riders had a great time. More than riding skill, stamina is critical.