HOT STUFF
Alun Davies rounds up some cool gear that's good to go riding with.
Drift HD Action Camera £330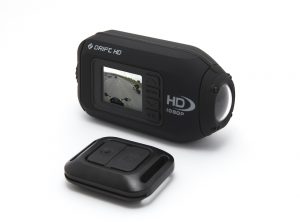 What is it? A compact HD helmet cam with wireless remote control
What we think: If I'd been around at the time and had any say in the matter then I'd have put a cap on technological advancement when humanity discovered that by rubbing two sticks together very quickly you could make fire.

I suffer from information overload, have anxiety attacks when a product comes with instructions that exceed a paragraph and if a gizmo has more than one button to press it's usually on a fast track to obscurity at the bottom of the kit box. I am the High Priest of gadget phobia.
So, having got that out of the way, let's take a look at the new Drift HD Action Camera, starting with what's in the box:
Drift HD Action Camera – looking front on it's about the size of a pack of 10 Marlboroughs but it's twice as thick, and it weighs in at 4.23oz complete with battery (ie it's nice and compact)
A single Lithium battery
A USB cable for charging it up and downloading footage
Remote control unit
Two rear access covers. One cover is solid and protective only, while the other has rubber flaps that can be opened to get to the external mic socket and to the mini USB port (so you can run the cam off the bike rather than batteries if you have a USB power supply)
A goggle mount
Two adhesive mounts, one curved and one flat
A universal clip for securing to the mounts
A Velcro strap
Quick start instructions – a double-sided sheet with a font size far too small for the eye of this ageing motorcyclist, so from this point on it's guesswork
Setting up the camera is nice and easy if you're mounting it on a helmet; you just need to insert a MicroSD card (not provided); align the 170-degree wide angle rotating lens (more on that later) and it's over and done with in a couple of seconds. However, if you're looking to fit the Drift on the bike then the odds are you're going to need additional mounting equipment or clamps.
The LCD screen is small – just a touch bigger than a postage stamp – and you'll need better eyesight than mine to comfortably see in detail what's going on. That said, for basic shot set up, playback and menu selection it's fine.
There are various video capture options ranging from HD mode at 1080p running at 20 or 30 frames per second plus a neat slow-motion setting at 720p with 60 frames per second. You can also drop the frame rate to 25, 30 or 50 to save on disc space – all in all there are enough creative modes to satisfy all but the most budding of Cecil B DeMilles. The camera also shoots still images at 9MP and features a burst mode for sequence shots, which is a handy feature. Although the quality is acceptable don't expect the same crispness and colour saturation you'd get from a dedicated stills camera with a superior quality lens.
Both the video function and the stills can be activated through the wireless remote control, which is one of the big advantages of the Drift. The control is small enough to fix on to the handlebars of the bike without being intrusive, but just big enough to operate while wearing gloves. With the Velcro strap provided in the package the remote can also be worn on the wrist, watch style. Another big advantage is the aforementioned rotating lens, which means you are far more likely to film what you actually intended to film as opposed to the side of the road or the top of your head – you simply adjust it so the lens is pointing in the right direction once you've attached the camera.
Yet more useful features of the Drift are a micro HDMI connector for direct playback from the camera to HDTV, a replaceable lens, digital zoom, a night mode function for low-light filming plus the 0.25-inch 20 mounting thread that fits most tripods. A couple of additional extras that don't come with it that you might want to consider are an additional external mic, as the on-board one ain't that great, plus the dedicated waterproof case.
In summary, the video quality was good – we've no real complaints – but considering the £330 price it's no better than some less expensive helmet cams we've used. But other than that the Drift HD Action Camera is a fine piece of kit that's easy to use, compact, lightweight and packs in a lot of very useful features – especially the rotating lens and wireless remote control – for the adventure bike rider who's feeling cash rich.
For more info see www.driftinnovations.com and check out the ABR website where we'll be posting up test videos.
Ring Automotive LED Tent Lights £15.99 (two LEDs), £19.99 ( three LEDs)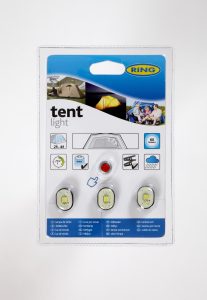 What is it? A gizmo to turn your tent into the Vegas of the wilderness
What we think: You've had a long day on the road, the tent's up, the stove's on the boil and the sun's just gone down leaving you in the dark or viewing the world through the directional beam of a head torch. How romantic. However, wouldn't it be nice, at least now and again, to have a lighting system that's a little more like home? That's where Ring Automotive's Tent Light comes in (snazzy name eh?).
Essentially what you have here is three (or two) small, separate, though-connected LEDs attached to a couple of metres of cable which plugs into a pack of four AA batteries. If you think of it as Christmas tree lights for the motorcycle wilderness man's tent, you've got it.
The LEDs emit 60 lumens of light, which is good enough to illuminate a large four-man tent or for hanging outside to provide enough light to have a meaningful late-night conflab when you can't be arsed to light a campfire.
The pack comes with three small clamps and sticky patches for hanging or securing the lights in the tent, and you'll get seven hours of continuous use out of a set of four AAs. It's lightweight and would pack down small enough to stash in a sock.
For more, see www.ringautomotive.co.uk
ABR Beanie £10.99 plus P+P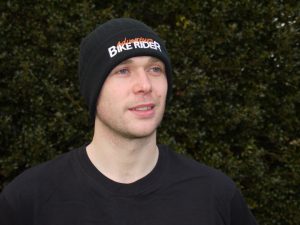 What is it? Your passport to uber coolness
What we think (totally unbiased, of course): Hot stuff doesn't come any more scorching than an ABR beanie. This one-size- fits-all fleece-lined headgear was the talk of Paris fashion week and recently on display at the January ABR rally in a cold, damp field up on Dartmoor. It comes with a layer of thinsulate insulation and the Adventure Bike Rider masthead embroidered in orange and white on the fold up lip. Just the job for those cold rally mornings in the Lake District or when mingling with the beautiful people on the Champs-Élysées.
Model: a very embarrassed Rob from marketing. Location: just outside the office window.
What to buy one? See www.adventurebikerider.com.
Jetboil Flash Cooking System £95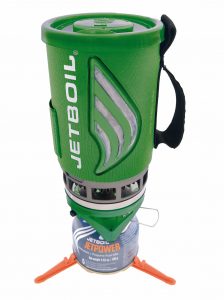 What is it? If Apple designed camping stoves they'd have invented the Jetboil
What we think: There's a bond that builds between an adventurer and his camping stove that's been known to break up marriages and tear families apart. On a personal note, there's been many a time when it's been touch and go between staying out in the wilds with my beloved Trangia or returning home to the fold. Such is the passion and loyalty between man (or woman) and a camping stove.
That said, I've been tempted of late into a pleasurable ménage à trois involving the Trangia and a younger and very willing Jetboil Flash.
For locations and situations where gas is the fuel of choice then the all-in-one construction of the Flash is hard to beat for convenience, speed and user-friendliness. What you get is a burner unit that screws directly into a dedicated one-litre cooking mug, which in turn is used as an (oversized) cup for eating or drinking. The efficiency of the stove is first class, helped by Jetboil's FluxRing system and an insulated cosy which also changes colour as a visual indication of the contents heating up.
How practical and user friendly is this stove? Get this: I can park the bike, whip out the Jetboil Flash from a pannier and be drinking a steaming cup of coffee within three to four minutes. It's as close to no-fuss as a cooker gets, it comes with a push-button ignition, a gas canister tripod and the mug has a drink-through lid. Buy one and see. More info at www.jetboil.com or www.lyon.co.uk