Want to share travel stories, seek advice from fellow adventurers or simply meet like-minded biker folk? Then join us! Log on to www.adventurebikerider.com and become part of the ABR community. Here's a taste of 'wassup' at the moment…
The Kitchen Sink Award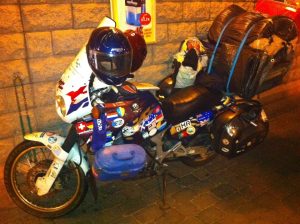 Surely this is the most overloaded bike you've ever seen!? I met these guys on a recent trip to Fort William. They are from Argentina and have been on the road for some time. The bike had been problem-free apart from a couple of electrical faults. The best part is that the chap's wife travels with a small dog down her jacket! How they get it from country to country I'll never know. I have a Twin myself, but I think this pic goes to show just good the Africa Twin really is! Wayne Nicholls, Essex
Reckon you can beat Wayne's Twin pic? If you've got a shot of an overloaded bike that's worthy of ABR's Kitchen Sink Award, email it to [email protected]
The Holy Grail Rally 2012
Last year we had the Nature Rally, a challenge for ABRs to ride all 20 National Parks in the UK over the course of 2011. This year's quest, dreamed up by ABR James Owens, is the Holy Grail Rally and it's set to be a belter.
Your challenge, if you choose to accept it, is to seek out the ABR Holy Grail by riding to a series of 31 divine target destinations around the UK and Ireland. All locations on the quest have been selected for their exceptional architectural awesomeness and include the likes of Glastonbury Abbey and The Holy Isle of Lindisfarne!
Riders will be awarded accolades for the number of destinations they're able to reach and successfully verify with a photograph. Ten locations will earn you the title of ABR Page; 20 locations will make you an ABR Squire, and riding all 31 locations will see you become an ABR Knight.
The ABR Holy Grail rally is free to enter. To sign up, log onto the ABR website at www.adventurebikerider.com, hit the 'forum' tab, look up the section for ABR Holy Grail Rally on the pull-down menu and enter the 'register here' thread – simples. Best of luck, bold ABRs!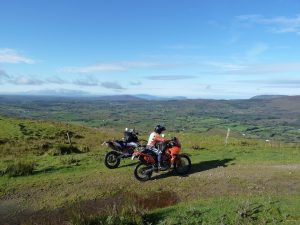 Wish you were here?
ABR reader John Griffith from Wicklow, Ireland, enjoying a day trail riding in the West
Hello from… Africa!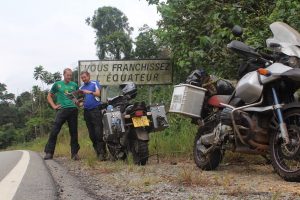 "We're currently riding through Africa and thought we'd send you this shot of us reading the latest issue of Adventure Bike Rider while taking a short break on the equator in Gabon."
Russell "Captain Slow" Anthony and Adrian "Hurry Up Captain Slow" Jonson check in with ABR on their African adventure
Video thrills the ABR star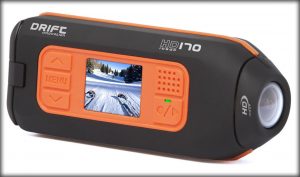 "Graham Style's recent Brainrotting article in ABR asked for feedback on the HD170 Stealth Camera. I've been in using an HD170 Action Camera for the last 12 months to record my trail rides and can report I'm delighted with the camera. It's the first video camera I've ever owned, and I've found it very straightforward to operate.
It came with a variety of mounting options and I've tried handlebar and goggle-strap mounts as well as the helmet mount. I've also fitted the remote control to my handlebars. After a couple of months use, one of the internal clips that hold the battery in place broke. I returned it to Action Cameras and I received a new camera under warranty within a matter of days. I've had no further problems since."
Pros
Lightweight
Well built
Has coped with plenty of rain and a quick dip
The viewing screen makes it really easy to check positioning
Seems to tolerate dust on the lens
Cons
The beeps that indicate recording on/off are difficult to hear over the bike engine except at slow speeds
"I use my Macbook Pro and iMovie for editing. I'm a novice filmmaker, but for an idea of what's possible with this setup, take a look at this video of Bristol TRF visiting our local Oxon lanes: http://vimeo.com/29525818." Jane-Marie Hawronskyj via email
Sign language
This little treasure comes from ABR Geoff Grimmett from Kent, who says, "I just got back from a week up in the Highlands of Scotland and found this place not that far from Inverness – brilliant touring roads." A nice easy one to spot, too. Thanks Geoff.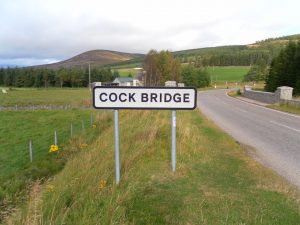 Send your pics of rudey road signs – or indeed any snigger-worthy signs – to [email protected] and we'll proudly represent those ABRs (us included) firmly plonked in the cheap seats.
GS A's for adventure!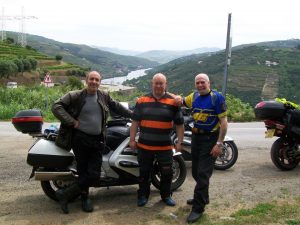 Thanks for a very good mag! It's the first time I've subscribed to a motorcycle magazine, even though I've bought many over my 44 years as a keen biker. I Just recently bought my first BMW GS Adventure. After doing several European trips on my Pan European I'm now looking forward to touring on my new GS. ABR mag is everything I need, not only for good reading, but also all the tips and ideas for the type of touring I enjoy. Keep up the good work! Pete Hodgson, Hull