Rose Crompton rounds up some bike-related stats and facts to make your pulse race with fear, excitement or downright bewilderment. Prepare to be enlightened…
The most…desirable classic bike
It's rusty, it's over 100 years old, but despite its looks, this 1906 Indian Camel is also one of the most expensive and highly prized collectable classic bikes in the world. At the time of manufacture, Indian Camel was Harley Davidson's main rival, but the company went bust in 1953. Last ridden in the 1970s, this single-cylinder, 2.25 horsepower bike had an estimated top speed of 30mph and is one of only a handful of the 1,698 Camels made in 1906 that's till intact. What makes this particular bike so lust-worth, however, is its unrestored state, making it irresistible to classic bike nuts. Auctioned off by Bonhams in Las Vegas on 12 January this year, it fetched a remarkable $72,540 (£48,424) when it went under the hammer.
The first…jet-engine powered bike
It's not unusual to attach jet engines to cars when trying to break land-speed records, but trying to fit one to a two-wheel- er is a more complicated affair, not in the least because the jets are often too heavy for the bike's smaller frame. Pah! Weight is a minor consideration for British engineer Richard Brown who's currently working on the world's first jet-engine powered, two-wheeled bike: Jet Reaction.
Brown is the current holder of the British land-speed record, which he set in 1999 with his rocket-powered Gillette Mach3 Challenger, but his ambitious need for speed has pushed him to challenge current fastest motorcycle land-speed world-record holder Rocky Robinson, who reached 376.363mph on a Top Oil-Ack Attack Streamliner in September 2010. If all goes to plan, the 500kg of thrust from Brown's 1,250 horsepower afterburning jet engine should make him the first motorcyclist to hit the 400mph mark. Wow.
"We're coming to this attempt in a very strong position given my prior experience with the GM3C," says Brown, "but it's the things you can't control, the weather and sponsorship that always add another layer of difficulty to the engineering challenge itself. You just have to keep focused on your goal and you will find a way through," he says.
Static engine tests began at the end of January 2012, with the ultimate attempt being made at Bonneville in Utah later this year. Best of luck, Richard!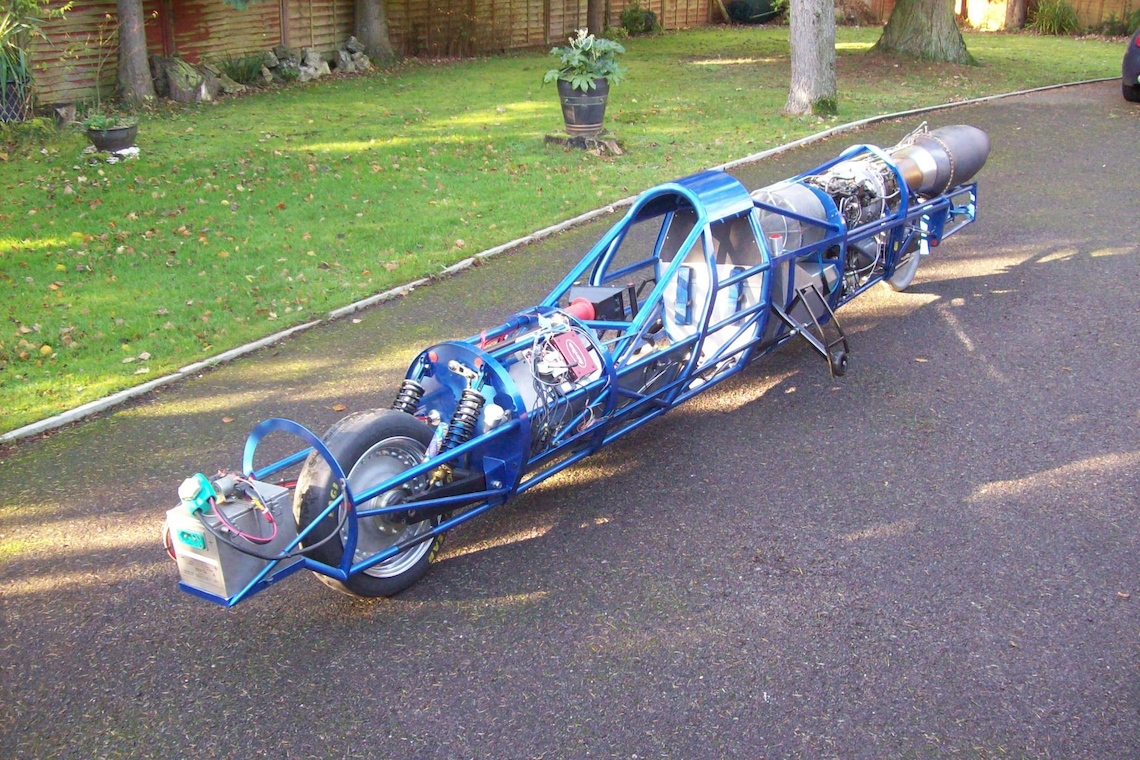 The lightest…off-road motorbike
The FX Mountain Moto is officially the world's lightest off-road motorcycle, which weighs in at a feather-light 57kg – that's a quarter of the weight of a road- ready BMW R 1200 GS Adventure at a hefty 256kg.
A blend of mountain bike and motorcycle, founder and FX Bikes CEO, Mike Hodgkinson, said that the idea for the Mountain Moto was born when he "noticed that 'superlight motorcycle' came back with zero hits on Google, [so] the idea started to grow. Thousands of hours' teamwork and four generations of design later, we're certainly the most experienced developers of this new category moto."
"Being only 57kg it's light enough to push through bush, over fallen trees and up goat tracks, knowing that if you reach a 200-foot cliff you can always pick it up, turn it around and backtrack to find another way," says Hodgkinson. It can't fly, though. We checked.
The fastest…handlebar wheelie
Enda Wright, from Ireland, has held the Guninness World Record for the fastest handlebar wheelie on a motorbike for the last six years. Back in July 2006 he revved up his 97 Honda Fireblade to a speedy 108mph before throwing his legs over the handlebars and pulling a wheelie at Elvington Air Field in York. Having spent a number of years on the European speed riding circuit, with bar-tipping as part of his stunt routine, Enda made it look easy. "There wasn't much going through my mind at the time of the stunt. I just felt comfortable and in the zone," he says. "My biggest fear throughout the whole thing was possibly missing a gear." Fortunately for Enda that didn't happen and his wheelie impressive record still stands.