After an exciting week at Motorcycle Live Bryn Davies reflects on what's new for the world of motorcycling.
On the week of the 22nd – 30th November over 117,000 two-wheeled enthusiasts descended on the National Exhibition Centre in Birmingham for nine days of bike-related fun! Across four huge halls of the NEC manufacturers, tour companies, retailers and publishers gathered together for what proved to be a show of overwhelming support from the general public. At ABR we had our own stand and it was brilliant to get to meet you guys, the readers, put faces to names and to hear feedback about the mag. For anyone who popped round, thanks for doing so!
The number of attendees at the show was up 10% from last year and there's no doubt that there was more hustle and bustle in the halls. The rise in attendance was well received by the industry with the support from the public showing that motorcycling is still as relevant as ever!
While most of the time was spent manning the ABR stand we did manage to have a mooch around the halls and here's what we found;
Motorcycle clothing manufacturer Knox was showing off their new range of modular jackets and under armour. The idea behind the kit is that you can mix and match your armour, your mid-layer and your outer jacket to create a combination that's best for you.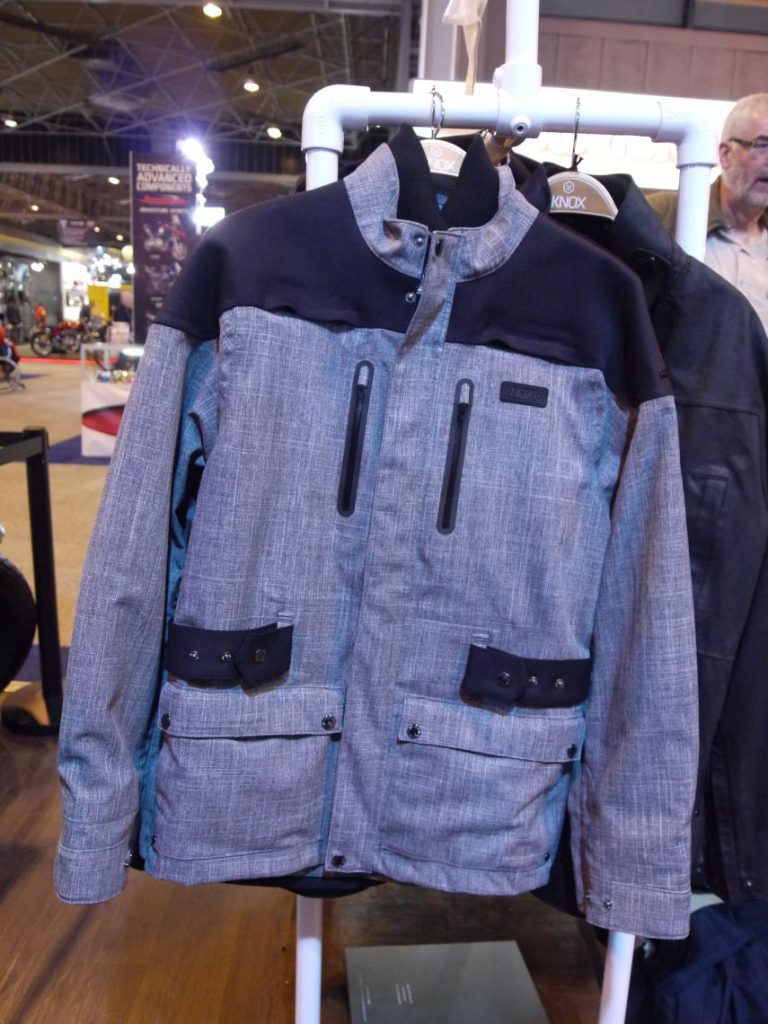 The jackets were some of the nicest looking bike jackets I've seen and as they can be worn without armour they're perfect for throwing on when you're not in the saddle. Prices are expected to be around £220 for the outer jackets and £90+ for the armour depending on what level you choose. These will be hitting the stores in 2015.
Helmet giants Shoei had a lovely stand showing off their latest lids on a series of plinths, there was some great looking kit there but our eyes were immediately caught by the new Hornet ADV helmet. The lid will be an updated version of the old Hornet and it will have even more of a focus on adventure riding – expect this to hit the shelves mid to late March. Jofama has introduced a new, rugged-looking sandy colour to the Q Pants and Quirzo Jacket range, they also had their windproof hoodies on show, the Coolly, Woolly and Raggy and they were some of the best looking garments at the show.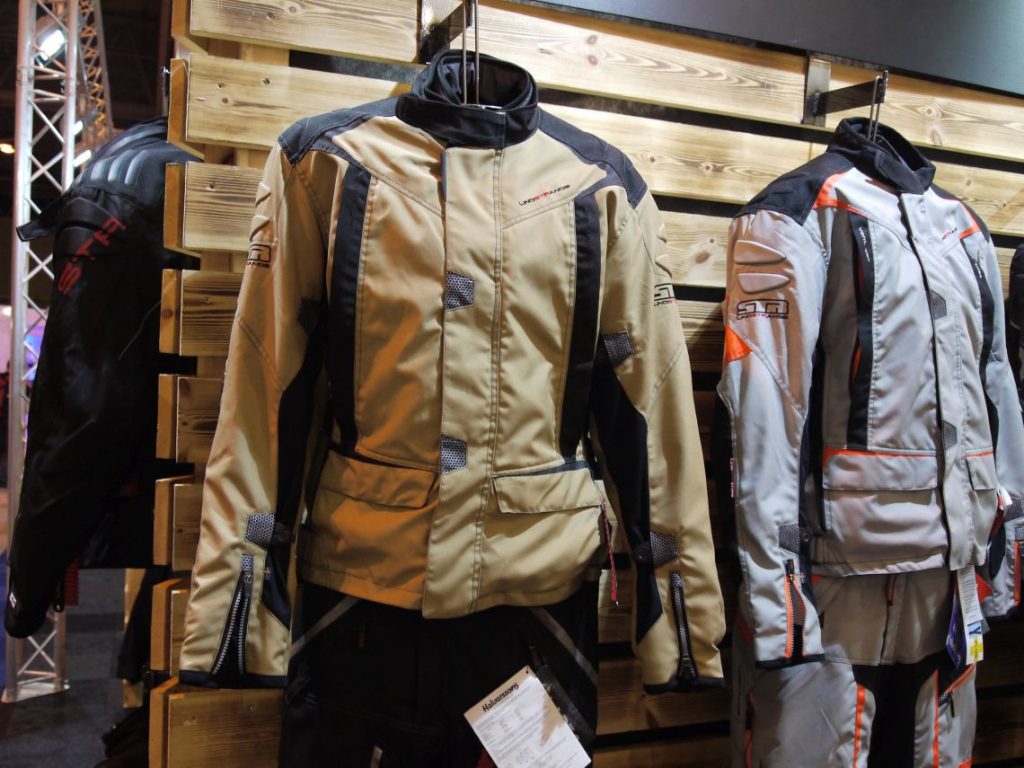 GIVI will be launching a new range of accessories for adventure bikes including crash bars, a new screen attachment and a kickstand plate.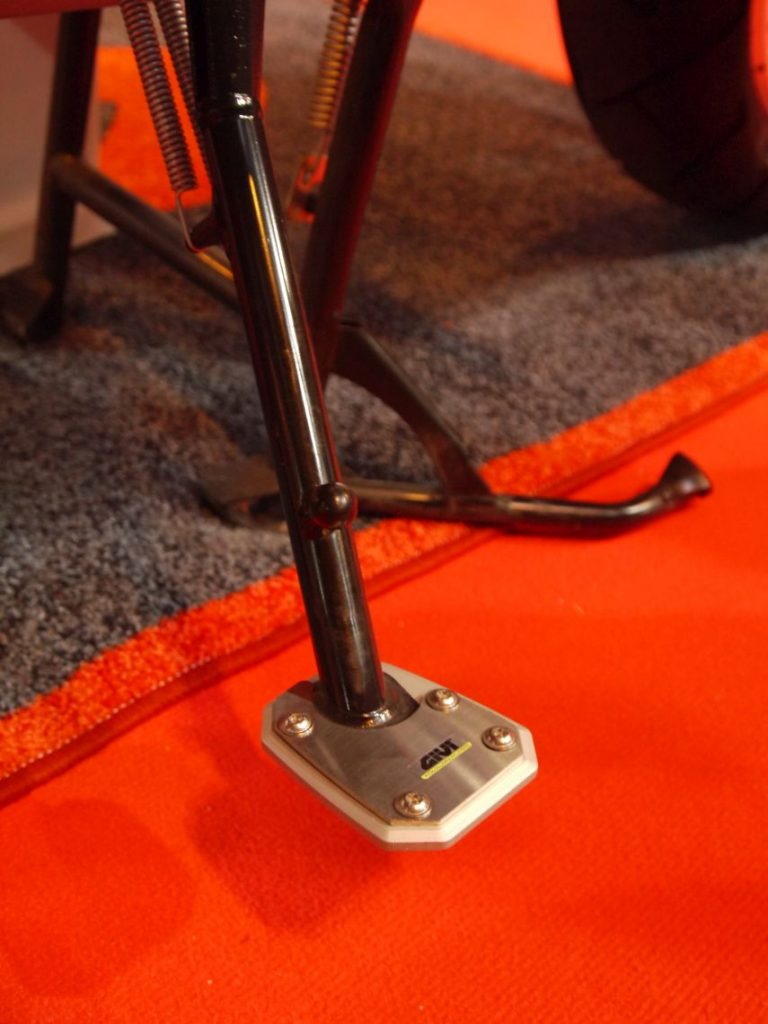 Forcefield Body Armour has updated the Pro Shirt by swapping the zip from being on the chest to running down the side of the body. By doing this they've been able to offer a superior amount of protection to the chest by using a single armour panel rather than two separate ones.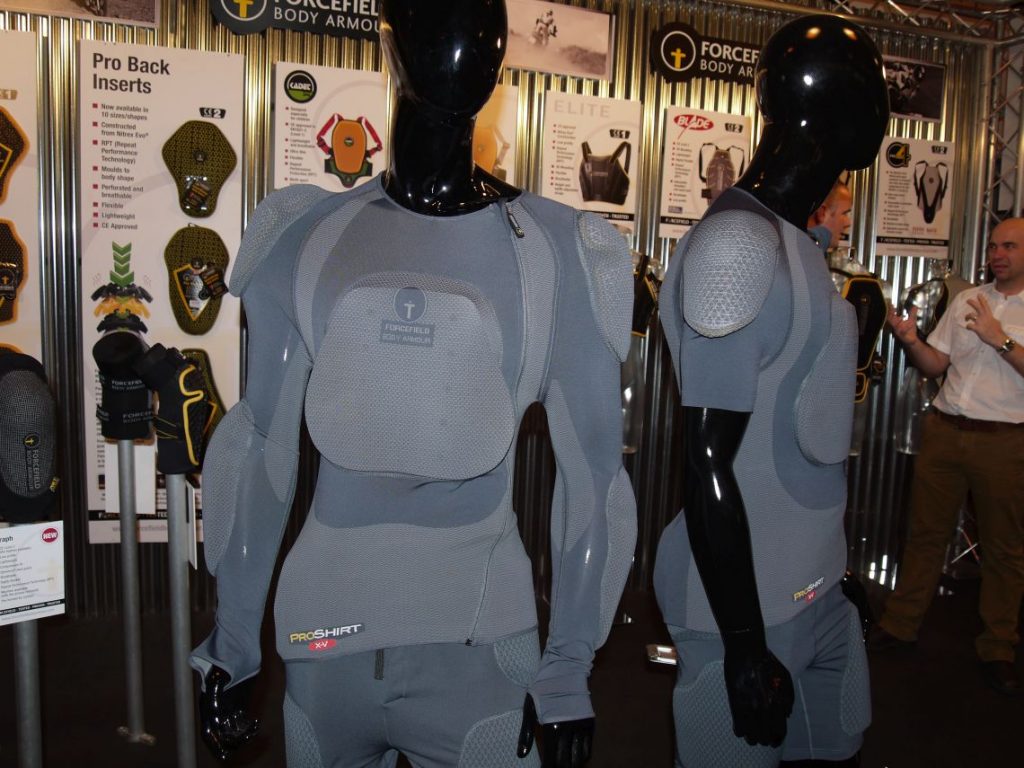 Rocky Creek had a display of their two latest products, the Helmetlok, a simple device that allows you to securely lock your lid to your bike, and the MotoPresser Pocket Pump, a tyre pump that can, surprisingly, fit in your pocket.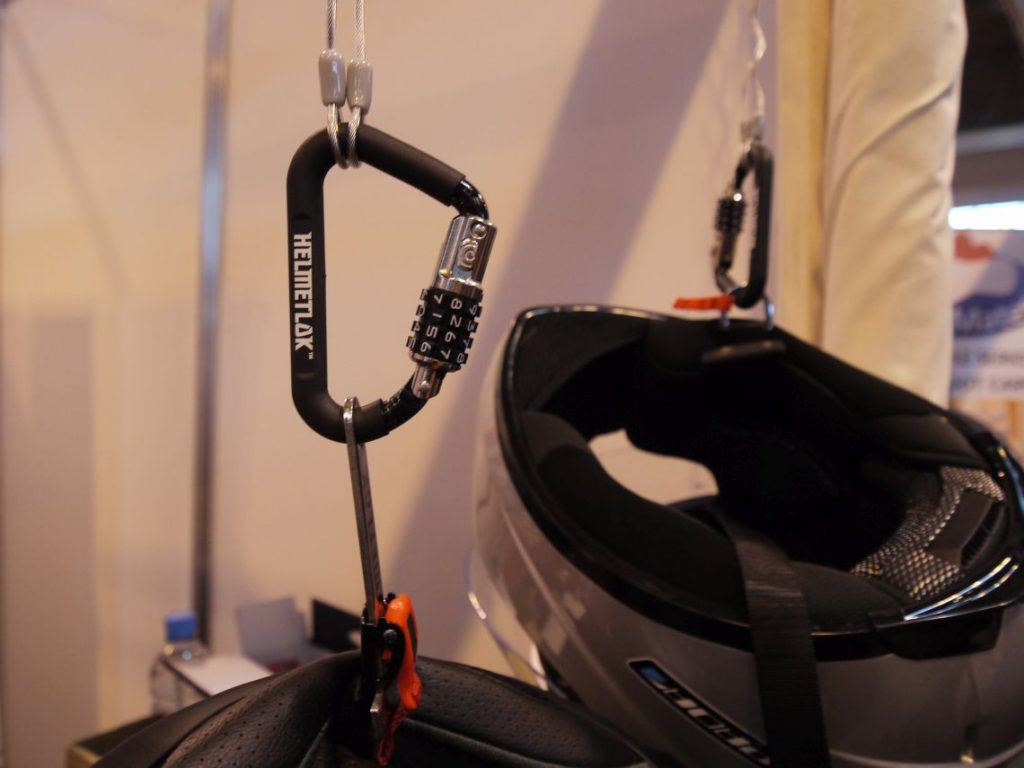 Performance Parts had one of the nicest looking bikes in the show on their stand, a GS kitted out with their latest accessories for the adventure market. Most of the fairings on the bike had been replaced by seductive carbon shells (an exchange that will cost you roughly £4,000) and the ZTechnik VStream screen looked awesome, made from polycarbonate rather than acrylic and it can, apparently, withstand a blast from a shotgun.
Just across the street from our stand was Supatracks showing off the MOTOAIRBAG, an airbag vest that's claimed to be the only certified class four airbag vest on the market. It works in the same way as the others, clip the lanyard to your bike and if you have an accident the jacket will inflate in milliseconds, protecting you from the road while supporting your spine and neck.
Elsewhere new boys to the industry, Cmiii (www.cmiii.eu), were there with their new range of personalised hi-vis clothing. The main selling point being that you can decorate the kit with your own logo, badge or graphic while still paying a reasonable price; £25 for the company's highest specced model, the Expedition, and £20 for the Urban and Classic. Miracle Shammy were putting on impressive displays of their cloth. The chamois, which is made in Germany, will hold up to 25 times its own weight in liquid and it makes cleaning the bike a whole lot easier with no more watermarks being left after it's hosed down. You can pick up two rolls of the magic material for £10 from www.supremepitch.co.uk.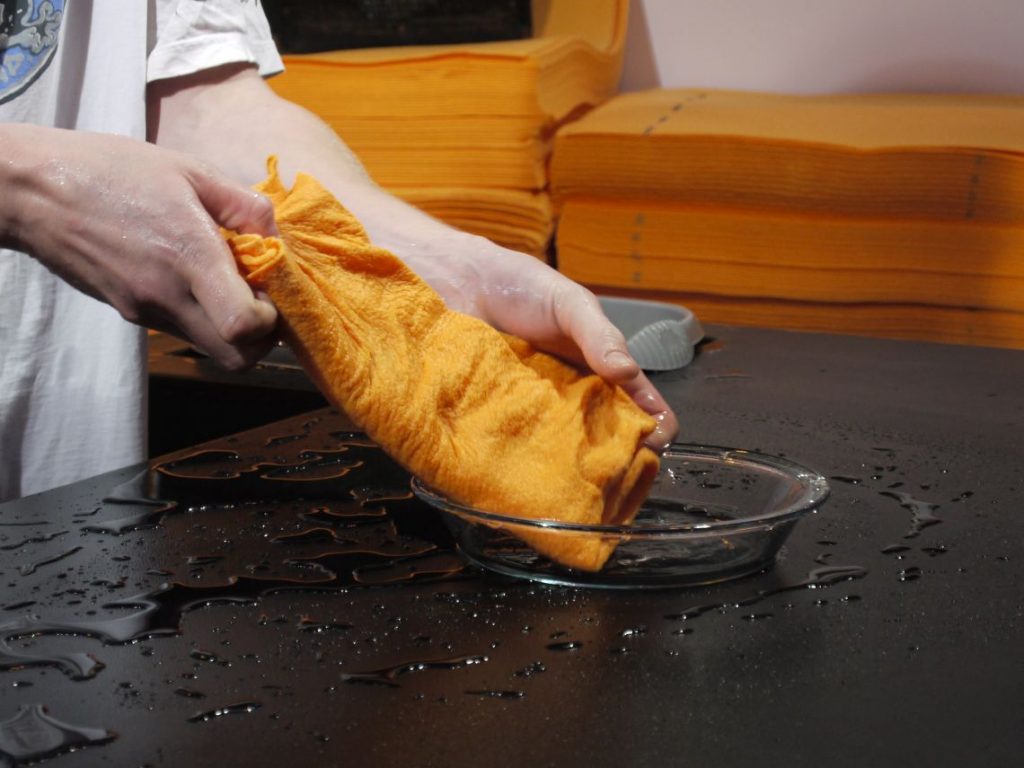 Jeff Reynolds from SOS UK (who was next door to the ABR stand last year) was there with his display of motorcycle jeans and hats, but the most interesting item on his stand was the Tri-Energy Power Band. The wrist band is said to emit high levels of negative ions, giving a host of benefits from improving your balance to reducing stress. We have a band that we're trying out, so we'll report on that later on in the year.
Motolug were present, showcasing their collapsible motorcycle trailer, the SE, which retails at £645 and is made entirely in the UK. After the show, we took a trip to the MotoLug warehouse in Alderminster to see first hand how they manufacture the kit and you can read our write up on page 148.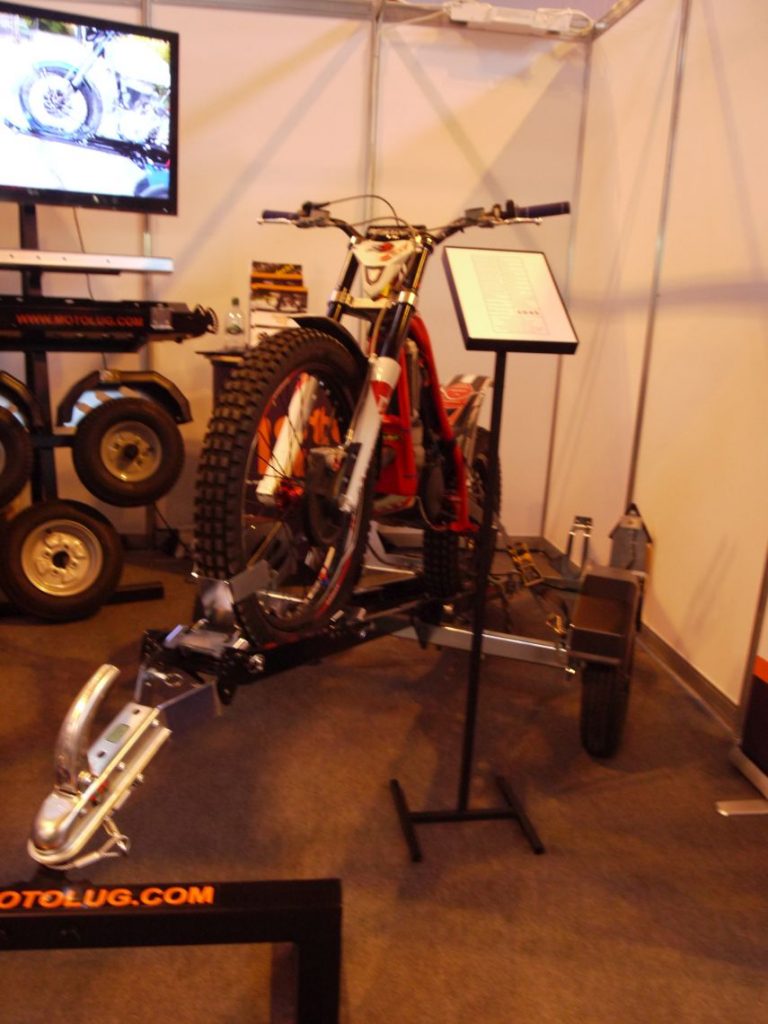 Bernie from Stahlkoffer was in fine form and the newest addition to the range of hard luggage was a new quick-release mechanism that you can have welded on to your existing panniers for a bargain price of £10.
Back to airjackets and we were shown how the Point Two Air Jacket worked. It's said to be the fastest inflating air jacket in the world and it's manufactured in West Sussex, a nice selling point. Sole Mates were there to make sure nobody had sore feet from walking round the show all day, their insoles (which retail at £27.50) act as a water bed for the feet by supporting the sole in all areas of movement, they're also said to aid foot fatigue when riding long distances.
A nice chat with Visor Klean (www.screen-kleen.com) revealed that the Nottingham based company had a new product out, Anti Fogging Cream. A single application of the cream to the inside of a visor will prevent it from fogging up for 2-3 days – the best bit, it's only £5.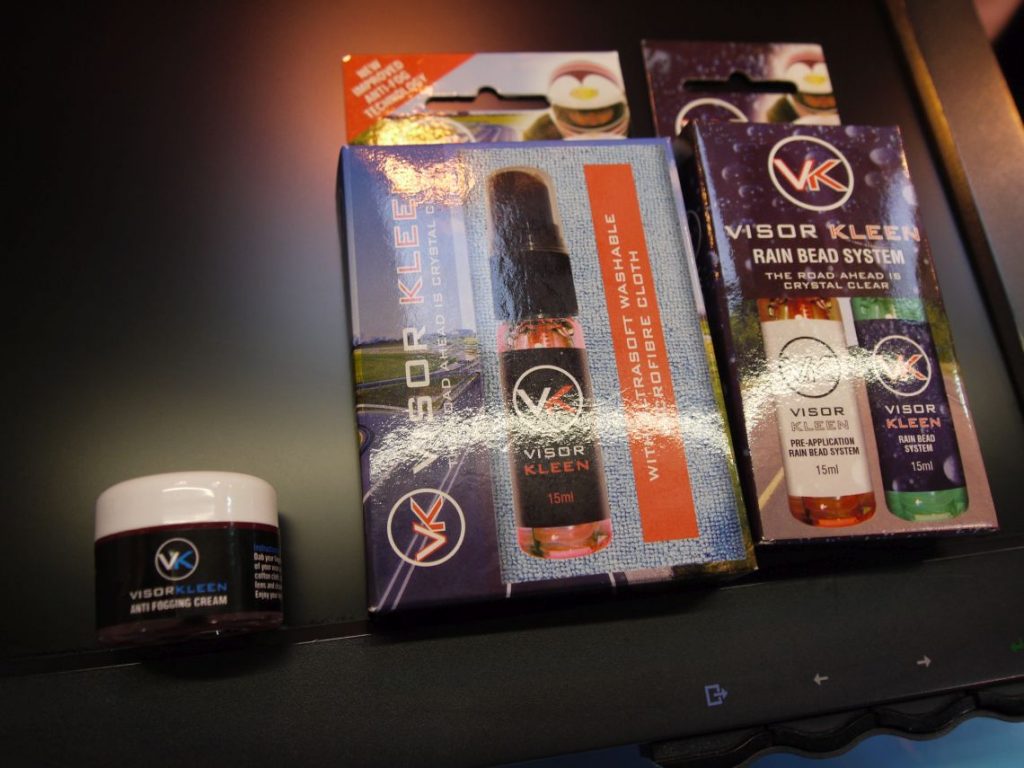 Biker Tidy were showcasing their Floor Standing Unit, a really neat piece of kit for the home that will keep all of your riding gear together and tidy and these are all hand made in the UK.
It was surprising to see that one of the busiest stands around us belonged to ProGuard, a company that specialises in customised earplugs. What caught our eye was the Custom Motorcycle Filtered earplugs. These are made to order and come with their own micro speakers so that you can still listen to your music, intercom or Sat Nav while riding. They don't come cheap though, a pair costing £335 (fully fitted), and we'll be reviewing these in the next issue of ABR so don't miss that.
An interesting discovery was MotoTourer.com, a new social media website for bikers where you can share routes, offer to guide people around your local roads and stay in touch with friends met on the road. It's a really neat idea and we hope that it takes off, so take a few minutes to head over to the website and sign up. Oberon showed us their new LED Driving Lights which can be mounted just about anywhere on a bike and boy are they are bright! Perfect for riding in the dark to make you more visible.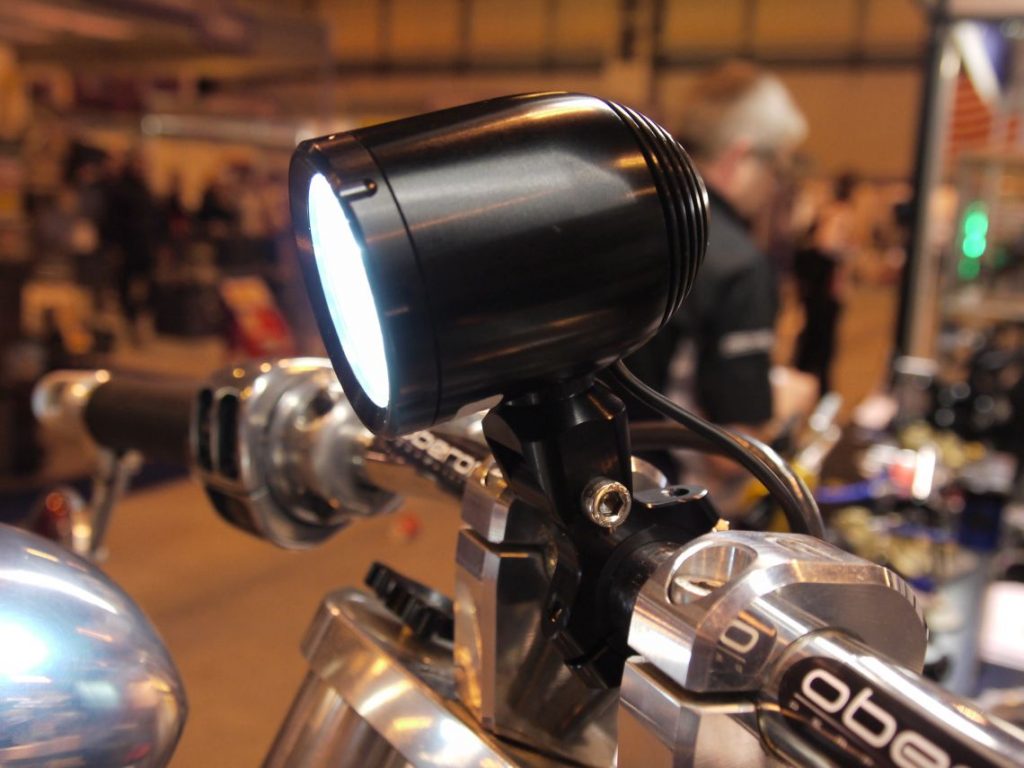 EDZ were also there with their range of base layers; 100% Merino Wool garments –which can be seen in this issue's winter thermals review. It was interesting to see Reevu helmets, be it as part of the AJ Sutton stand. The most exciting piece of news here was that the company are going to be bringing out an adventure styled helmet with their unique rear-view mirror optics. We can expect to see it sometime in 2015.
Overall it was a great show, with some beautiful new bikes and kit on display, much of which will be featured in coming issues of Adventure Bike Rider magazine throughout the next year.
Why don't SHARP test adventure style helmets?
If anyone has visited the government-run website for the Safety Helmet Assessment and Rating Programme (www.sharp.direct.gov.uk) then you'll be aware that it's an excellent resource for obtaining a reliable safety report on a lid you're interested in buying. Unfortunately, there aren't any adventure styled helmets that have been tested on the website.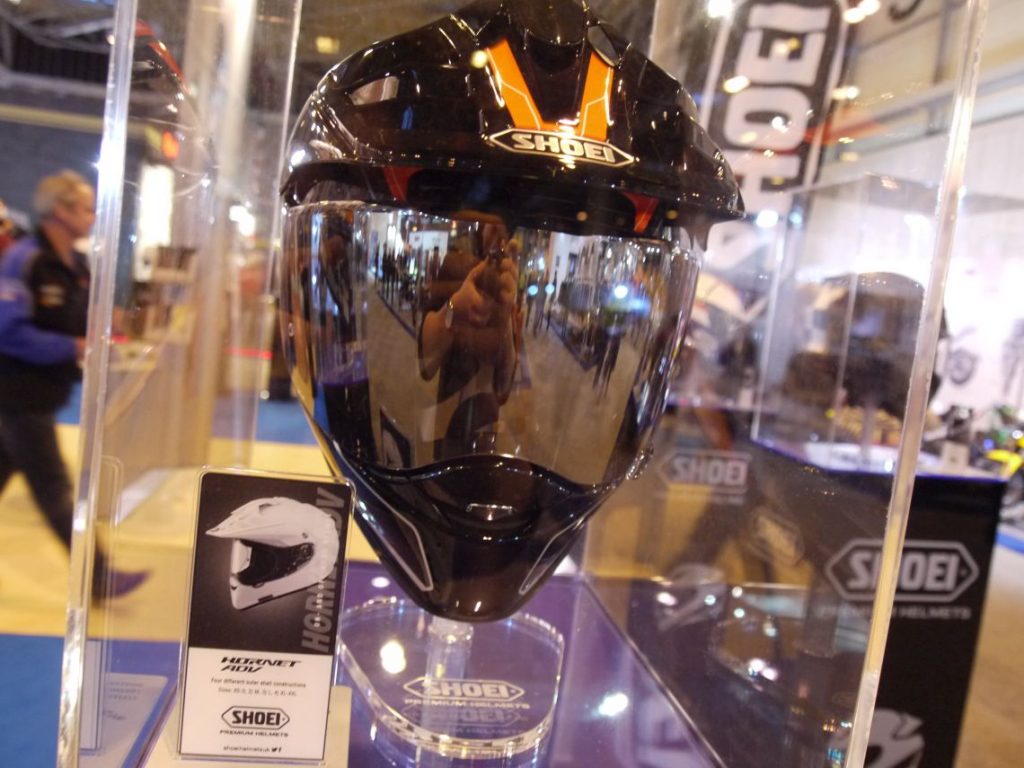 SHARP had a stand at the NEC and when asked why this was their reply was that adventure styled helmets don't represent a large enough part of the motorcycling market and they're focusing on full face and flip-fronts. When asked if they're planning on testing adventure styled helmets, the response was 'not in the foreseeable future'.