Dave Reynolds takes the ABR Tiger into the mountains of Wales to see how it fairs as a two-up touring machine
Luckily for me the forecast for a few weekends ago was heavy rain, so I decided to get the Triumph out and see if these fancy electronics are all they say they are.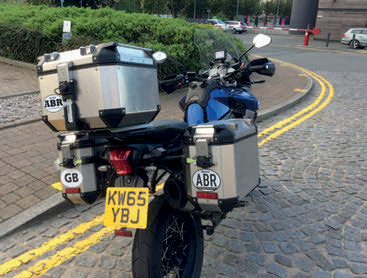 The first hour or so was dry and mild, so I just enjoyed hooning about with no particular destination in mind. The XCA is an excellent machine for converting expensive petrol into horsepower and fun.

Then the showers came, so it was time to switch the power mode to the rain setting.
In theory, with the traction control, ABS and softer suspension settings, it should be possible to ride as hard in the wet as the dry.
I'm no hero or riding god, but I felt the traction control cut in a couple of times on the wet roads. Very comforting on a big heavy beast like this Triumph. Plus, unlike some other systems, the ABS and TC operate when leaned over and going round bends.
It's no use having great brakes and suspension without the right tyre, and fortunately the Tiger is fitted with Metzler Tourance Nexts as standard. This tyre gave me confidence to lean it over on the wet roads, being very sure footed.
It also gave me the opportunity to try the Triumph Navigator suit in proper rain. It didn't leak a drop and if you would like to match your riding gear to a bike then this kit is a great buy. The forecast was looking good for early October and as my missus hadn't really been for a long ride on the XCA, a trip was organised to North Wales.
I mean, where else would we go? It's riding heaven with great roads and even better scenery. We booked two rooms, for us and another couple, at the Premier Inn at Caernarfon. I had never stayed in the town before, but I can highly recommend it as a base for exploring the surrounding area.
We set off (with enough luggage to last a week) Friday afternoon for our weekend trip. Met up with our pals on their Super Ténéré, and off we rode to Wales the pretty way, via Church Stretton and Llangollen.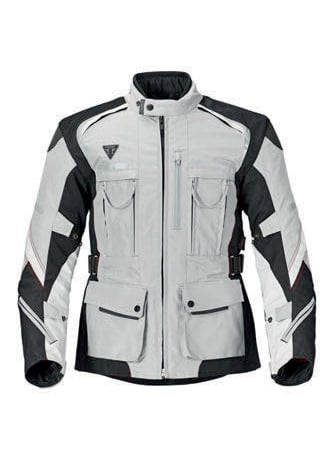 The power and torque of the big triple easily pulled us both and our luggage around the quiet Welsh roads, the only time I felt the weight of our set-up was trickling through a little traffic created by roadworks. This is when the high up weight of the Triumph intrudes into the ride.
We spent Saturday exploring Anglesey, then Sunday was a nice ride through Snowdonia with a well-earned cuppa at the famous Ponderosa café on Horseshoe Pass. It was packed with bikes on this sunny but cool Sunday.
Now a few insights from my pillion of the trip. While she found the seat comfortable and warm (heated seats on this model), the panniers seemed to intrude a little too much, this meant a riding position that was a little too fixed, if the footrests were lower and the panniers an inch or so further back, comfort would be vastly improved.
Let's see how it fares this winter.