HOT STUFF
Cool gear that's good to go riding with
ALTRIDER R1200 GS SKID PLATE/ SUMP GUARD
£213
What is it?
Looks like something that would hold coal in an old-fashioned fire grate but is actually a custom built bomb-proof engine protector for the best-selling BMW R1200 GS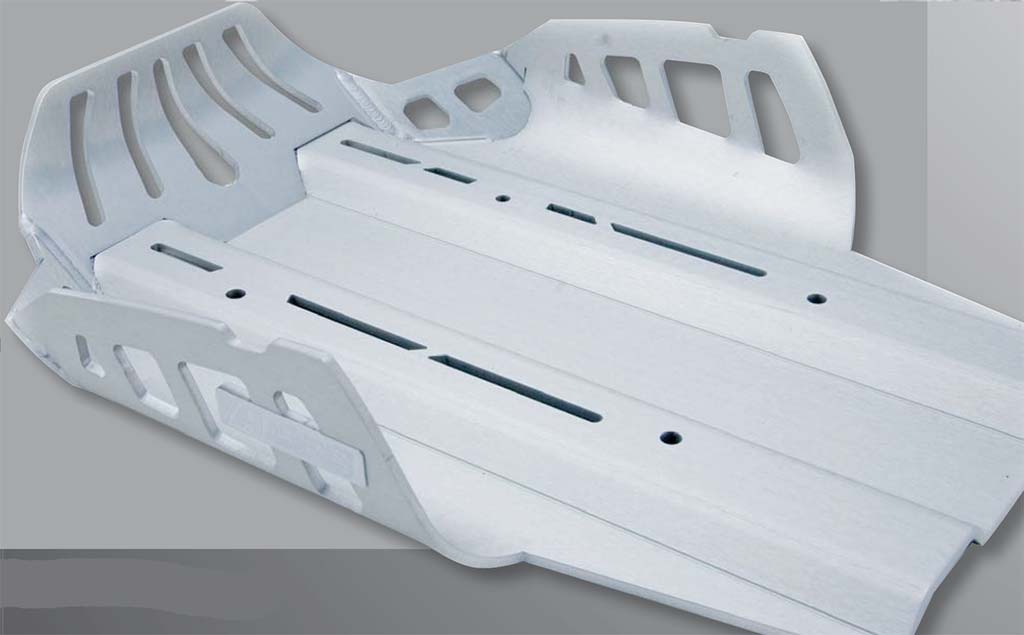 We reckon that if you're going to spend the sort of money needed to buy a GS and you intend on running it off-road then it might be a good idea to spend a little more cash to battle proof your two-wheeled investment. There again, you may just be of the persuasion that too many after-market add-ons is never going to be enough. Whichever way you hang, the Altrider Skid Plate is a mighty lump of anodised aluminium that'll have your GS looking like it's capable of crossing a minefield.
American company Altrider is based in the same US city that hosts Starbucks and Amazon, with Boeing and Microsoft holding court just down the road. Seattle is up in the North West corner of the States in a region with more off-road riding opportunities than are found in the whole of the UK. With that in mind, it's hardly surprising that it's spawned a young pretender to compete with the uber after-market German manufacturing machines of Touratech and Wunderlich.
Compared to the OEM plate on the GS the Altrider version is superior in all areas. Cut out of 4.75mm anodised aluminium with top-quality welds and a dual channel floor construction for added strength, it also extends around the sides and the front of the bike to protect not only the sump but the header and cross pipes, too. It's simple to install and in all honesty will probably outlive the bike.
For more, see www.nippynormans.com
SMARTWOOL SOPRIS LINER GLOVES
£19.95
What is it?
Ultra-thin Merino wool liner glove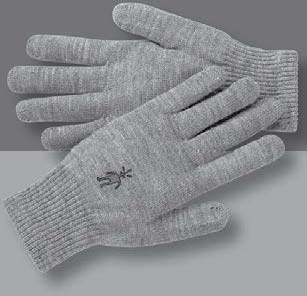 The extremities are the most vulnerable parts of the body when it comes to cold weather and riding in winter; freezing hands and feet are character building to say the least. Heated grips do a good job at keeping your palms and fingers warm, and wind deflectors and a decent pair of winter gloves are the best defence against icy wind blasts.
Even so, with the heated grips up on max and all the added protection you can get, the outer of the fingers and backs of the hands can still feel decidedly chilly on a long run. One of the most effective answers to banishing cold hands is to wear a thin pair of liner gloves underneath your main winter riding gloves.
Liner gloves work in the same way as sleeping bag liners, and in case you don't know, adding a thin, inexpensive liner to a three-season bag is a cheap way of getting a four-season bag. They trap small pockets of air in between the fibres and it's this still air, when warmed up by body heat, that provides the extra insulation.
The Smartwool Sopris Liner Gloves are cut from a fine-weave Merino wool, which means they're extra comfortable next to the skin, warm when wet and they can be dried out reasonably quickly if they ever do get a soaking. The seams are contoured and unobtrusive and they have reinforced areas at the thumb and index finger – a feature designed originally for climbers who are likely to be swinging ice axes in winter but they work equally well for motorcycle riders holding grips.
Merino wool is not cheap but once you've checked out the comfort and quality you'll never want to wear manmade fibres next to skin ever again.
For more, see www.smartwool.com
GERBING'S HEATED INSOLES
£69
What is it?
A new best friend for your toes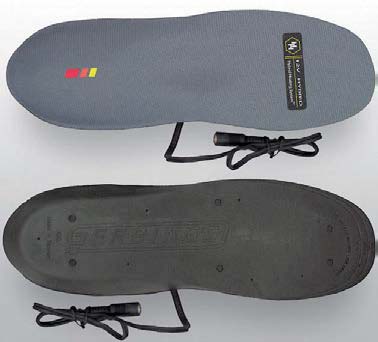 For years I've resisted buying heated clothing based on the assumption that real men don't need anything other than a loin cloth to keep warm. Last winter I grew up and bought a Gerbings heated jacket, and I have to say it turned out to be the single most impressive buy I'd made since, well, the loin cloth.
In the depths of a seriously cold tail end of January 2011, I tested the jacket to the limit on a ride from the UK to the Elephant Rally in the snowbound Bavarian mountains of Germany. For all the time I was away the temperature never crept above minus 5 and yet, the soothing heat of the Gerbings made it I feel as if I was back in the womb. Or it would have done were it not for the fact that my feet were like two blocks of ice.
During the sub-zero ride to Germany, stops were dictated not by petrol, food, fags or drink but the frozen state of my toes. And I wasn't alone in suffering from 'bergs in my boots, as at every service station there would be a biker thawing out his tootsies and changing into a fresh, dry, warm pair of socks. I decreed never again would the pace of a trip be dictated by a numb big toe, and with that, set about getting myself a pair of Gerbings heated insoles.
So, what do you get for your money and do they work? Essentially a Gerbings heated insole looks exactly like the common or garden insole you already have in your boot, but it is a little thicker and there's a wire connected to the raised arch. To fit them, you simply replace the stock insole with the Gerbings.
Next up was connecting the wire protruding from the insole. If you've a pair of Gerbings heated trousers, the insoles will plug directly into them. If not, they come with an extended harness which you could plug into the jacket (if you have one) or a Gerbings temperature control unit, or wire them directly into the bike's battery.
With my boots on, the raised arch on the insoles was noticeable and intrusive at first but unless you plan on doing a lot of walking this shouldn't be a problem. With the power on I could feel the heat coming through within the first minute and although these insoles don't offer the same blistering warmth as the jacket, there's a noticeable difference.
I've little doubt that the heat generated by the Gerbings would be enough to ward off the excessive pain of riding long distances in sub-zero temperatures while at the same time not cooking your feet. If you're going to buy a pair of the insoles, though, I'd also recommend picking up a temperature control unit which retails at £9.50.
For more, see www.gerbings.co.uk