Want to share travel stories, seek advice from fellow adventurers or simply meet like-minded biker folk? Then join us! Log on to www.adventurebikerider.com and become part of the ABR community. Here's a taste of 'wassup' online at the moment…
ABR group
Who? North West Adventure Bike Riders (NWABR)
Why? The NWABR was the first regional ABR group, brought about when forum member James 691 arranged to meet up with fellow ABR readers for ride outs in his area, and ABR's editor Alun Davies said, "Good idea. Let's all do that". Soon riders from all over the UK started using the ABR forum to form their own local groups and arrange ride outs. To date, the NWABR has 85 members.
Where? We've had many successful ride outs with 15-plus members over the Cumbrian passes and North Wales' Horseshoe Pass. Our members are based as far north as Carlisle and as far south as Chester.
What? We mainly ride single-track country roads and a good challenging mix of main roads over mountains and fells. Ride outs are a very sociable affair with a sit-down pub meal at the halfway stage and the opportunity to get the cameras out! We also use the NWABR section to ride down en masse to other ABR national events.
How? Our members tend to ride the big endurance bikes. Honda and BMW are always a popular choice, but all bikes are welcome, regardless of class or cc. The ABR on board is far more important to us than the bike they're riding.
When? We meet as often as possible and the location changes for each ride out depending on where we are going. A thread is usually opened on the forum and members will say if they fancy coming along or not. Any member may call a ride out at any time. To join the NWABR all you have to do is go to www.adventurebikerider.com and look up 'groups' then click 'request to join'. We look forward to to meeting you soon!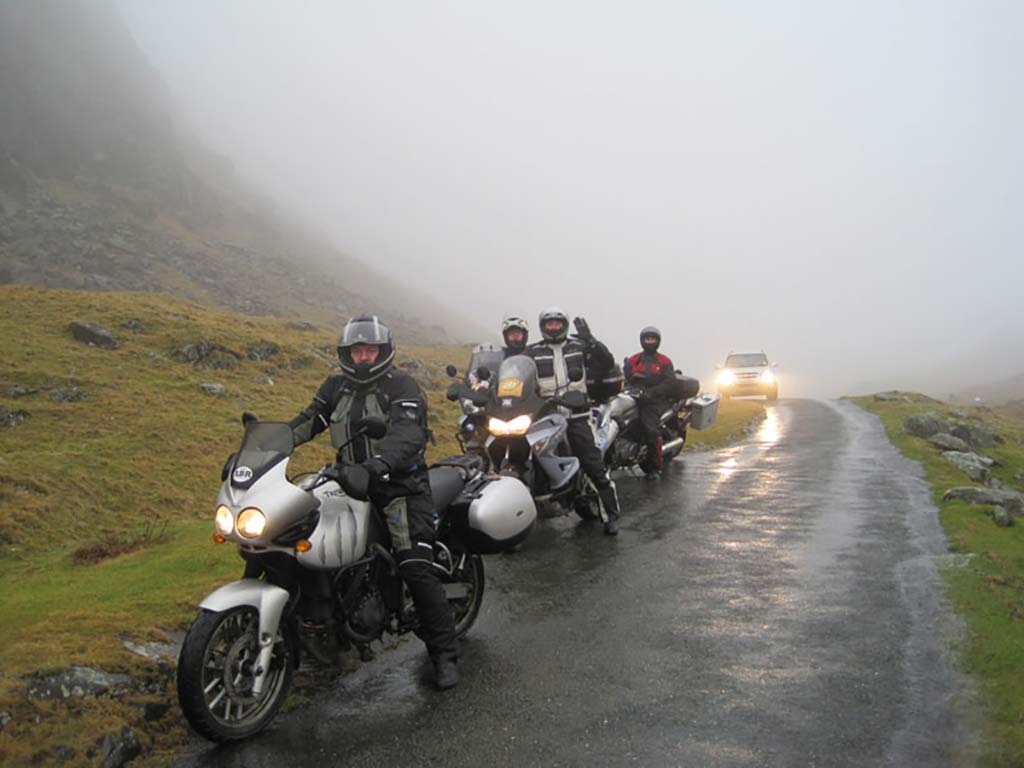 Welcome to the fold!
Huge congratulations to ABR's gear editor Bryn Davies who passed his big boy bike test last month. He's been inseparable from his steed (and an enormous grin) ever since. He's now got his sights set on Switzerland with plans to climb the Matterhorn when he gets there. Currently bombing about Stratford on a Yam TT 600R, he's hoping to get his greasy paws on a BMW F 650 GS in the near future. Ride safe, Bryn!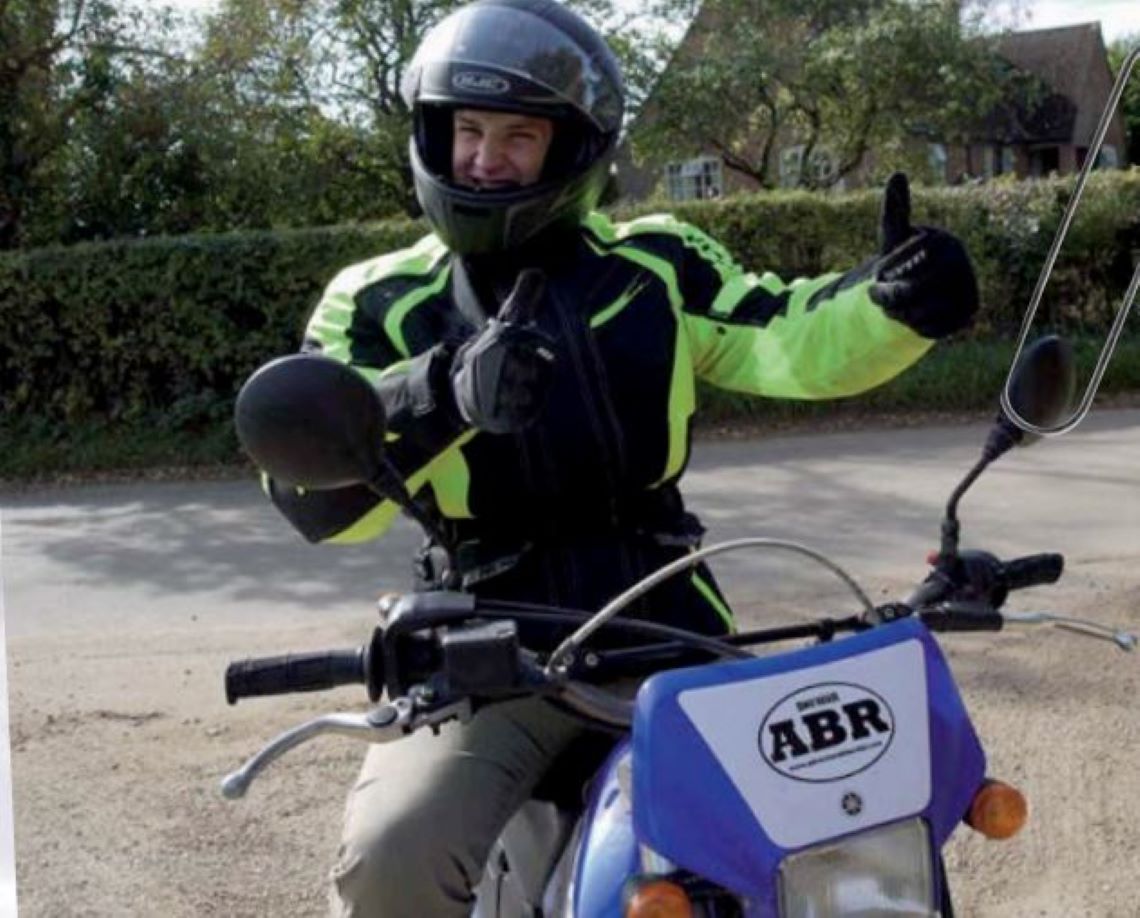 Dream catcher
After years of riding the Lancs -Yorks border near Skipton, my mate Martin and I decided we'd done the apprenticeship and the time had come to do a three-week 3,200-mile trip through 15 countries: destination Acropolis . Soon fellow ABR Pete joined the plans, so the fleet was my 08' plate 1200GSA, Martin's Standard 1200 GS and the CB1300 Honda Pete had borrowed. We went through France, Switzerland (we camped on the outskirts of St. Moritz and I got my first view of the Alps and a pic at the top of the Stelvio), and on through Italy, hugging the Adriatic coast as far as Bari. Six hours of ferry later we were in Albania, and what an experience! The hospitality we received in Old Yugoslavia was very humbling and throughout Montenegro, Macedonia, Bosnia, Croatia we received the same welcome; the people there are really wonderful. Martin and I have since visited the Pyrenees, the Alps and are now planning Poland. Being in our 50s, I reckon there's only so much time left, eh? My motto is: don't put your dreams on hold. You've one life, live it! Peter Sanderson via email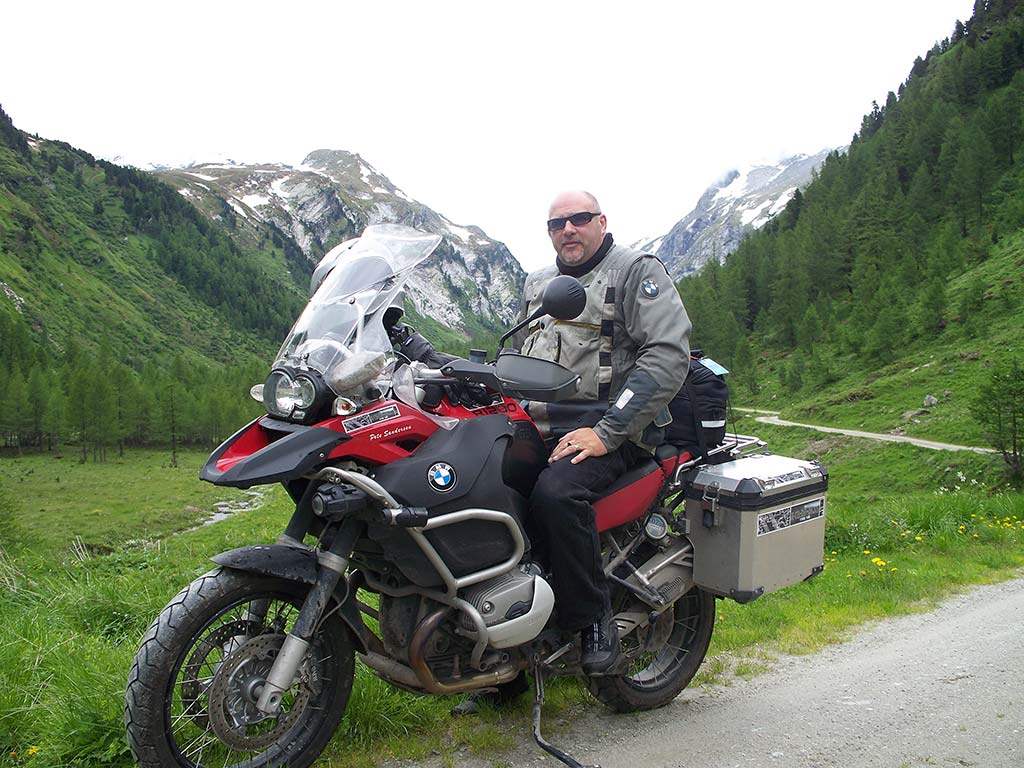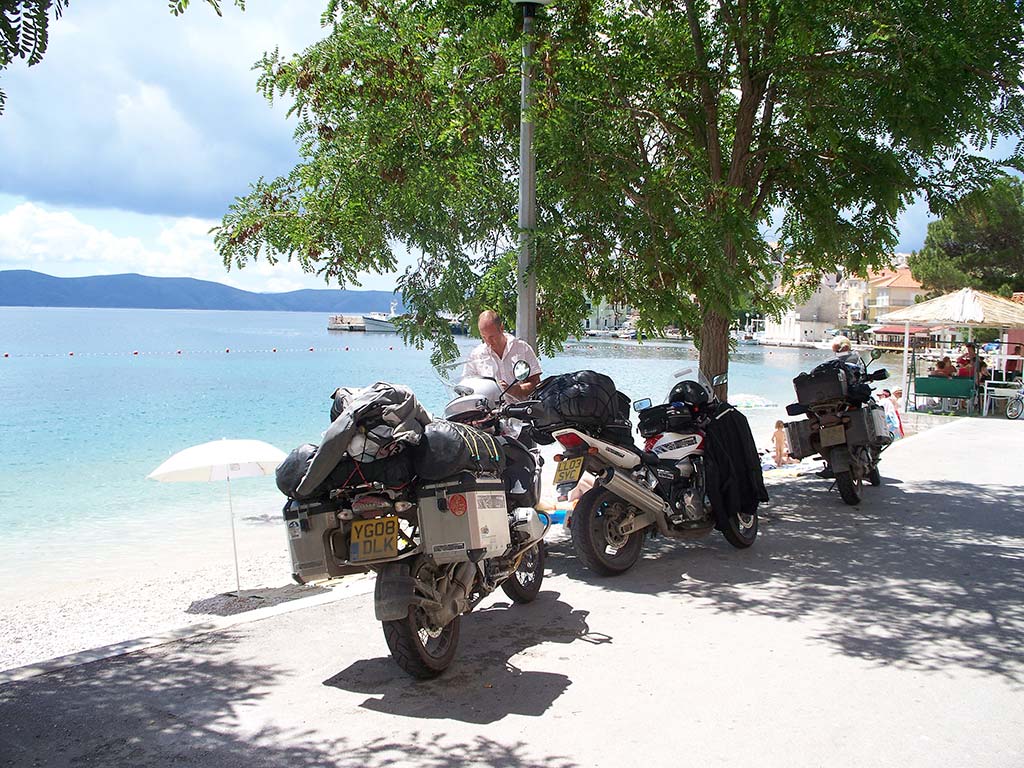 Ed's… question of the month
'I passed my test in September 1977 and pop Picker's No 1 was Elvis with Way Down. What about you?'
Sept 1963, She Loves You, The Beatles – Outrunner
Feb 1968, The Mighty Quinn, Manfred Man – Treadtrader
Nov 1971, Layla, Derek and the Dominoes – Moto Al
March 1978, Wuthering Heights, Kate Bush – Mark1150
June 1981, Being With You, Smokey Robinson – Lord Sut
Feb 1982, Town Called Malice, the Jam – 900 Fantrider
Sept 1984, I Just Called to Say I Love You, Stevie Wonder – Peter Gri¬n
Sept 1999, Going to Ibiza, Venga Boys – Tyrant68
Tat's dedication!
Here at ABR we like a bit of hardcore dedication to the because and you don't get much more committed than a permanent branding. Contributor and overlander 'Travelling' Ted Hely went for this epic upper arm tattoo recently as a permanent reminder of his first major biking adventure through the Americas. "The compass symbolises travel and the text in Spanish means 'not all who wander are lost'," explains Ted. "Basically, just because I like to travel and shun responsibility it doesn't mean I'm a vagrant who's lost in life." The work took three and a half hours to complete and Ted assures us it's not finished yet, so watch this space…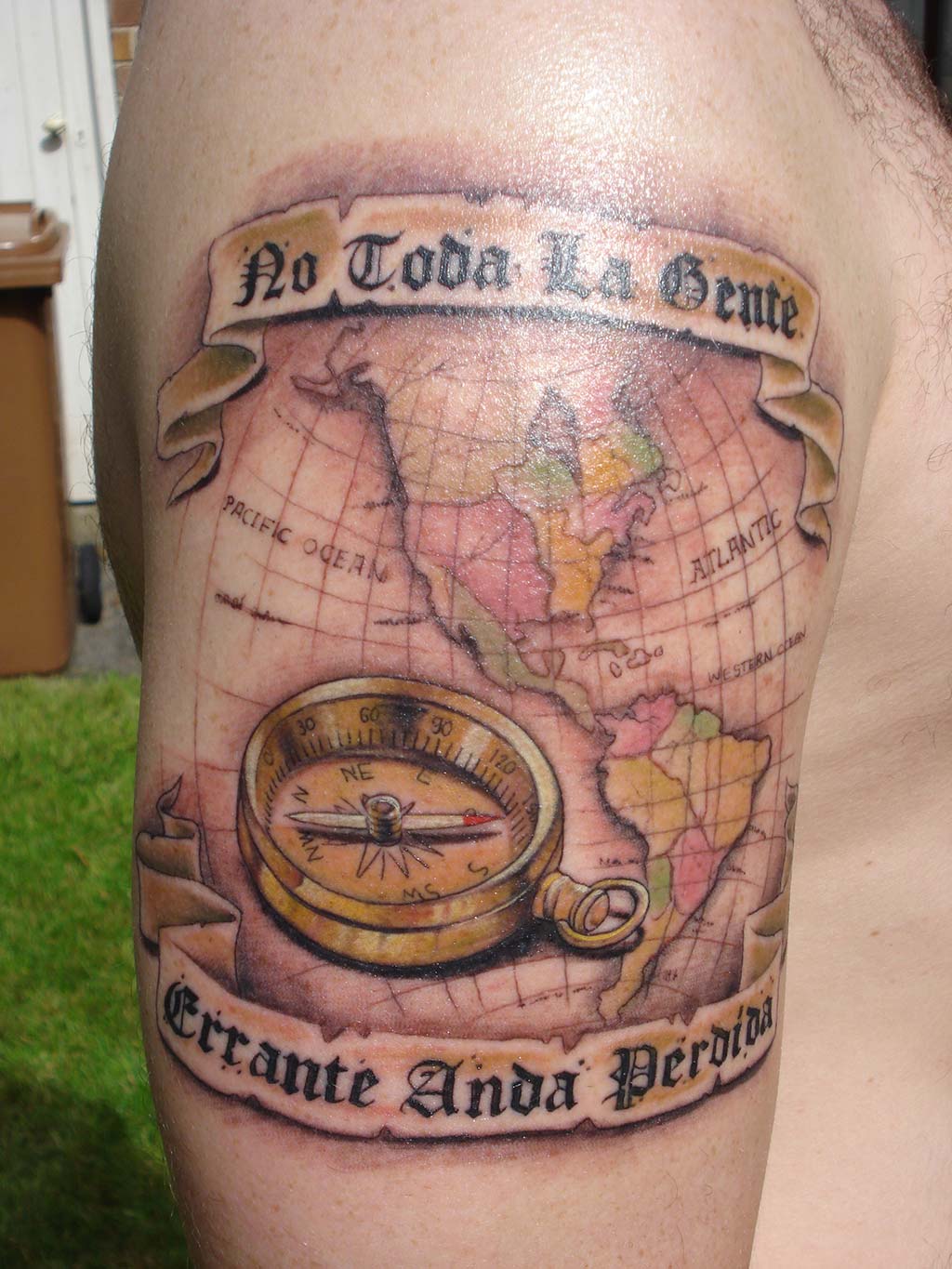 Do you have an adventure or bike-inspired tattoo with a tale? Maybe you woke up with one en route to Tijuana? Or have the name of your two-wheeled travelling companion emblazoned across your buttocks? If so, show us your tats! Email a photo and a brief description of your tat's origins to [email protected] and we'll reward you with undying respect. The first ABR logo tattoo we see gets a sticker.