Any questions?
Question
I've always dreamed of riding in the Rockies; it seems like an ideal place to explore by bike and I have this romanticised notion of seeing 'old America' on two wheels. Where are the must-ride, must-see routes in this area and how much off-road experience would I need to ride them? I ride a BMW R 1200 GS here, but I've never really ventured far off the tarmac.
Dave Best, via email
Answer
Jim Hyde, owner of RawHyde Adventures (www.rawhyde-offroad.com), California, offers off-road training and tours in Colorado.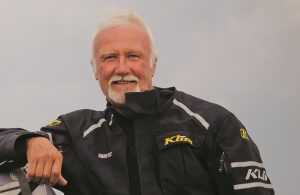 He Says:
The Rocky Mountains are the largest and highest mountains in North America and are an icon in the world of adventure riding. There are so many amazing things to do and see here; a few of which can be experienced from the tarmac, but most of the really wonderful places to visit are in the 'back country' and thus accessible only by dirt roads.
One of the most interesting ways to explore the Rocky Mountains and also catch a glimpse of the history of the old west is to follow the Continental Divide Trail, which weaves from the Mexican border to the Canadian border down the spine of the Rockies. The trail takes you through the native tribal lands of 16 American Indian tribes, and since it goes mostly through the mountains you'll be riding at an average elevation of around 1,800m.
You'll climb as high as 4,260m (above the tree line) in Colorado as you cross the high alpine dirt road passes of the Rockies. The views are stunning at such high altitudes and you can see at least 100 miles from the top of the mountains.
You can also ride the famous Oregon Trail as you pass through Wyoming and the 'Big Sky' country of Montana. The Continental Divide Trail is over 2,400 miles in length and over 80 percent of the trail is unpaved. Most riders with just a little off-road experience will enjoy themselves immensely.
The condition and type of roads along the Continental Divide vary from well-maintained gravel roads to rough two-track but the difficult stuff only comes a few hundred metres at a time. Of course, if you're looking for really tough trails you can find those too, but in general anyone with a few months' off-road experience will do just fine.
Question
What's the 'official' line on off-road riding in Scotland? Is it allowed or not? Is there a safeguard alternative, such a company that owns its own land or has an agreement with a pro-bike land-owner, to allow motorcycles access to off-road routes?
Andy Riach, via email
Answer
Clive Rumbold owner of www.motoscotland.com, Scotland's first off-road training centre says: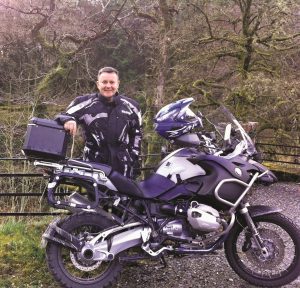 Scotland is a country with breath-taking scenery and outstanding tracks and trails, but accessing them legally can be challenging. Off-roading in Scotland differs from England and Wales in terms of land access and rights of way.
Scotland has its own Outdoor Access Code (See: www.snh.gov.uk/docs/A309336.pdf) which sets out the public's rights to access land in Scotland. Walkers, cyclists and horse riders have great access rights but motorised vehicles don't. To ride off-road in Scotland, you need permission from the landowner and to check for restrictions.
Landowners fall into two main camps: public or private. The prime directives of public landowners like the Forestry Commission are focused on the organisation's purposes, which aren't typically compatible with motorbike access – health and safety to name one concern.
Local councils have detailed records of core paths and trails, but rarely keep a database of public tracks and trails suitable for off-road motorcycling. There is a charity called Scotways (www.scotways.com), which has some limited information on access.
Private landowners also have their own purposes, typically commercial, and their income massively shadows any payments that might be offered for access by motorcyclists. Irresponsible, illegal riders have damaged the reputation of legitimate off-roaders and this is regularly used as an objection.
As such, there are some choices for off-roading in Scotland, depending on the area, but there is no central information point where this information is on offer yet. Prior research is advised. Alternatively, MotoScotland.com is based near Inveraray with 50,000 acres of stunning Scottish Highland scenery.
This place is sure to scratch your Scottish off-road itch without fear of legal recompense! See www.motoscotland.com or call 01499 320460 for more details.