Looking for some excuses to get out on the bike this summer? We've got you covered…
1. What? – Conrad's Ride
A ride held to raise funds for 353, a charity set up in memory of Private Conrad Lewis who became the 353rd soldier to die in Afghanistan. Bikers meet at 9 am in Alcester for an 11 am departure which takes them to Old Leamington's RFC. Various events will be held at the club including live music, exhibition stands, stunts and much more. Overnight camping is also available for a small fee.
When 'n' where?
Saturday 18th July at 9 am, Ragley Hall, Alcester (Postcode for SatNav: B49 5NJ).

How?
Entry is charged on arrival at £5 per person and more information can be found at: www.353conradsride.weebly.com.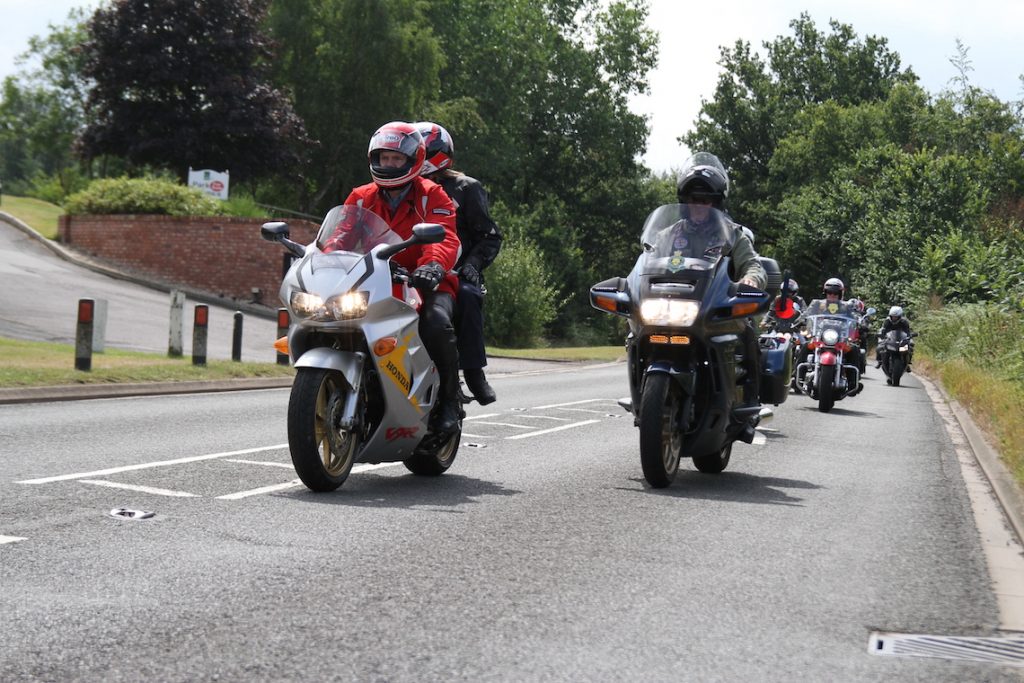 2. What? – The Great Brain Ride
The Great Brain Ride is an annual rally organised by Bikers4Neuro to raise funds for Neuro support. This year's rally kicks off in Liverpool and heads to the Red Lion Inn in Prestatyn, North Wales. On arrival, there will be a hog roast, BBQ, live music and a raffle. The rally will be led by Nick Sanders who will be on hand to chat, sign books and talk about his adventures. All proceeds will go to charity.
When 'n' where?
Saturday 18th July starting at the Neuro support Centre in Liverpool (Postcode for SatNav: L3 8LR).
How?
You can register for the rally by heading to www.neurosupport.org.uk/bike and paying £5.
3. What? – ABR Midlands Rally
Open to all bikers, the annual ABR Midlands Rally takes place eight miles south of Stratford upon Avon near the small village of Halford, with various rides throughout the weekend including the now infamous 'bog of doom' challenge. There will also be a guided green lane ride out on the Saturday, road tours and the chance to try your machine out on an enduro course. Campers will be catered for with portaloos, firewood and a food van.
When 'n' where?
24 – 26th July, Granby Farm, near Halford, Warwickshire (Postcode for SatNav: CV36 5DP).
How?
Sign up for the rally on the ABR forum (www.adventurebikerider.com/forum), camping is available at £10 per night.
4. What? – Kempton Park Motorcycle Jumble
A jumble featuring 250 stalls and a motorcycle mart where owners can exhibit their machines and restoration projects for sale. It's a great place to pick up spare parts for your own project and is also a great meeting point and social event. The event has plenty of parking, toilets and refreshment facilities and is just a stone's throw from the M25
When 'n' where?
25th July at Kempton Park Race Course (Postcode for SatNav: TW16 5AQ).
How?
Tickets can be purchased online at www.egp-enterprises.co.uk and cost £6 for adults, £5 for over 65s while children under the age of 12 get free entry.
5. What? – Sammy Miller Adventure Bike Ride In
They may not be able to offer you the adventure bike ride of a lifetime but riding through the New Forest on a sunny Sunday to visit the Sammy Miller Motorcycle Museum is still pretty good! Enter the Museum and you will be greeted with row upon row of the cleanest, most iconic, exotic collection of bikes found anywhere in the world. On arrival at the museum, the Bashley Manor Tea Rooms will be open for breakfast and a brew.
When 'n' where?
Sunday 26th July at the Sammy Miller Motorcycle Museum in New Milton (Postcode for SatNav: BH25 5SZ).
How?
The museum is open from 10 am – 4.30 pm costing £7.50 for adults and £3 for children. Discounted admission for adventure bike riders.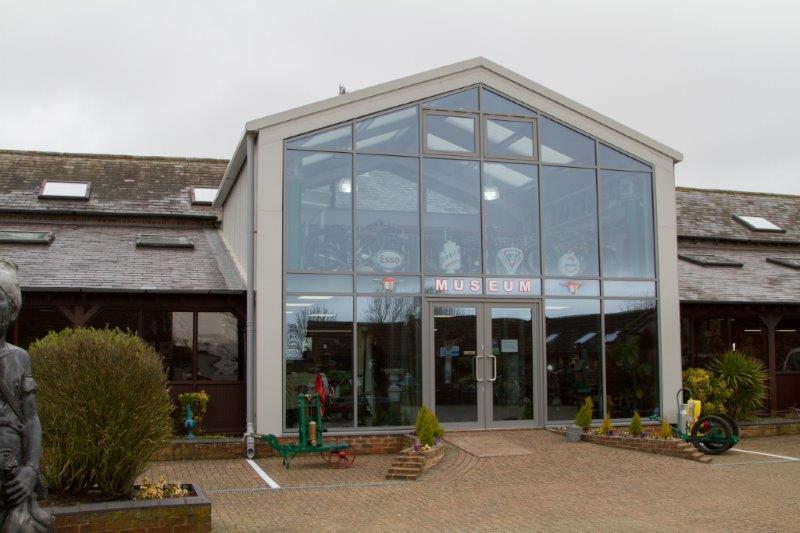 6. What? – Adventure Travel Film Festival
Followinglastyear'ssellout, the festival returns in 2015 with a new venue for a weekend of films, speakers and workshops. The range of films span eight decades and include Daniel Rintz's Somewhere Else Tomorrow depicting his two-wheeled journey around the world. You can also attend workshops on travel writing and filming your adventure.
When 'n' where?
14-16 August at Mill Hill School, London (Postcode for SatNav: NW7 1QS).
How?
Weekend passes start at £76 with an option to include meals for £115 while children under 12 get in for free. Head to www.adventuretravelfilmfestival.com for tickets.