The AJP PR5 is a fun, lightweight trail bike, but how does it perform on the roads? Alun Davies find out…
Over the past few months, we've come to appreciate the PR5's good off-road manners on green lanes where its lightweight, manoeuvrability and gentle power delivery offers a level of control and confidence that many riders would very much appreciate.
On the downside, we've not been particularly impressed with the build quality and particularly the attention to detail on the finish of the machine. When compared to (admittedly more expensive) Japanese and European manufacturers, it has the whiff of low cost, something more in line with a Chinese made motorcycle than say a KTM or Honda.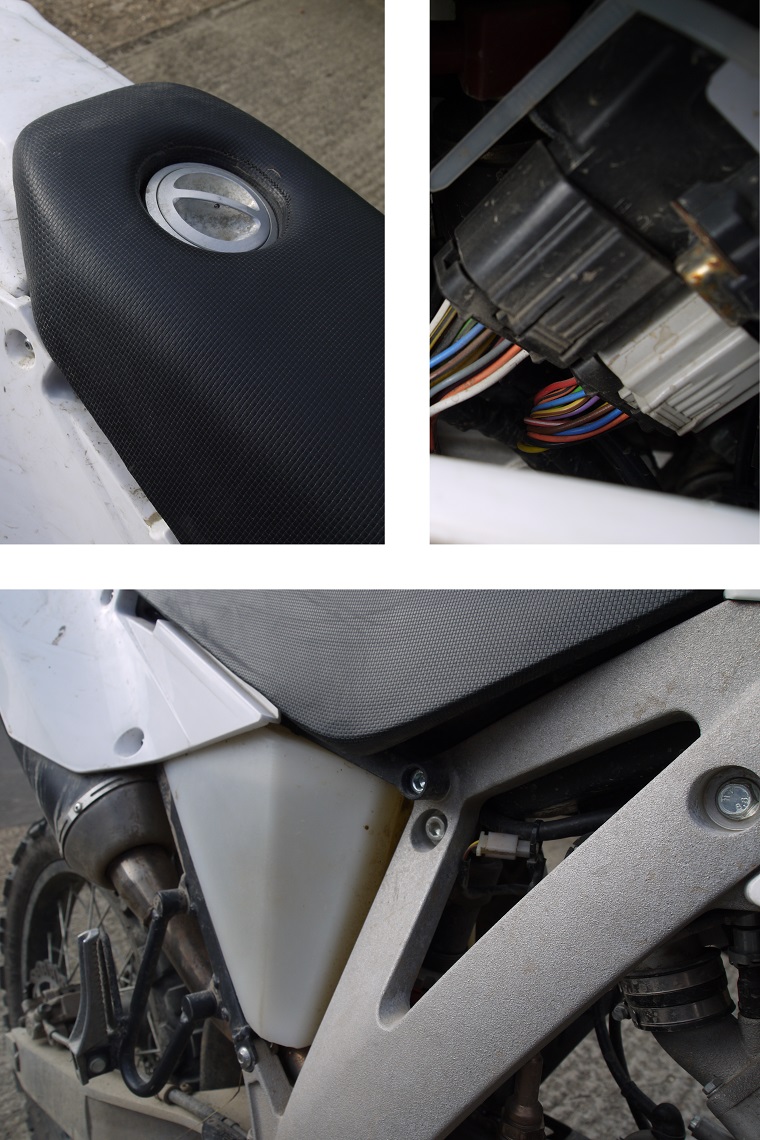 We've also found that the suspension becomes overwhelmed to the point that fast off-road riding is a no go. However, keep the pace slow and steady and the PR5 is essentially a non-intimidating and fun to ride trail bike.
So, next up we decided to take the PR5 for a spin over to Mid Wales which would involve 200 or so road miles there and back and a crack at some of the long-distance green lanes traversing the mountainous countryside. How would it perform on tarmac and how would those exposed electrics stand up to deep water crossings?
We've heard stories of owners riding the PR5 down to the Pyrenees for a spot of off-roading but if our experience of riding to Wales is anything to go by I'm surprised they're still standing.
Once the novelty factor of riding the AJP on road has worn off it is pretty obvious that the PR5 is not built for long-distance comfort. There are excessive vibrations felt at all contact areas and at just about every point throughout the rev range. If there is a sweet spot where the bike purrs along smoothly then I've yet to find it.
After about an hour of riding my fingers, hands and feet were tingling to the point of distraction and my backside was at the seriously painful end of the numb arse spectrum. This in part is due to the dimensions of the seat, which is great for off-road riding but is so uncomfortable it makes the plank on a Suzuki DRZ 400 feel like a luxurious Goldwing.
An additional problem with the seat is that the petrol filling cap is built-in at a point where it comes into contact with the rear end of a 6ft 2in rider.
The performance is insipid even for a 250cc and the handling demands a level of rider attention at speeds above 50mph that it quickly becomes tiresome.
But let's end on a high note, the PR5 is marketed as a trail bike and in that role I had a great companion to rumble through the mountains of Wales, it's just a shame we fell out again on the ride back.