The V-Strom 650XT has arrived at the ABR offices, Dave Reynolds gets to grips with Suzuki's updated mid-range tourer
The 2015 V-Strom 650XT turned up at the ABR HQ recently and it falls to me to put it through its paces. In the past, I have owned a Strom 1000, and while I was riding that bike so many people I met said the 650 was a better tool.
Well, after a few months of riding the 2015 V-Strom 650 I have to agree! What a great engine; smooth, easy to filter through the traffic but plenty of get up and go when the road opens out.
The recent, slight redesign has improved the looks of the machine and while adventure bikes are, to many, more about usage than looking good, Suzuki has pulled it off well. The new tubeless spoked wheels helping to make it look right. The killer question, though; will I turn back to look at it after parking up? Time will tell.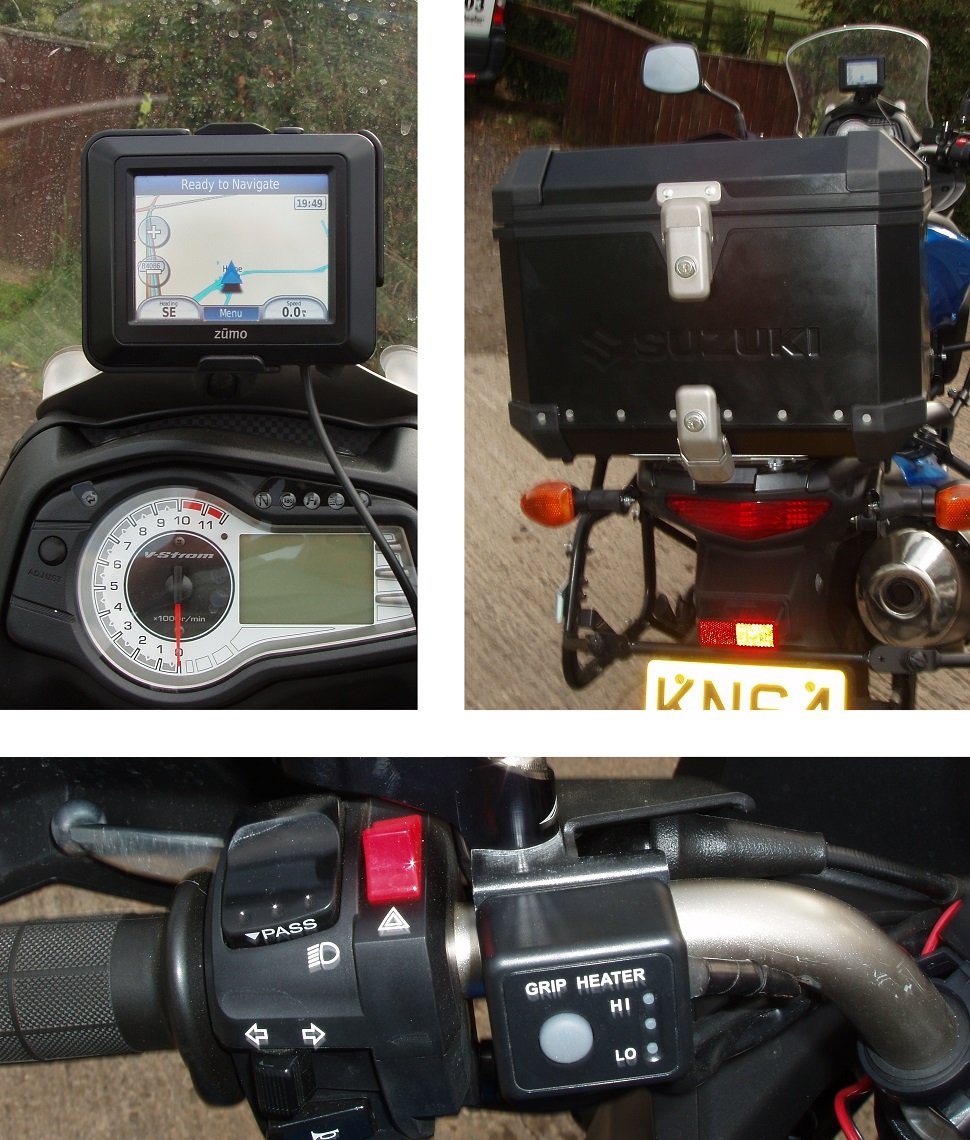 Fitted as standard are engine protection bars and a sump guard, two additions that'll save some cash for other farkles. But come on Suzuki! This is a touring bike, designed to cover miles across continents, how do I power a SatNav or charge my phone without an accessory socket? It would also be nice to see a centre stand to help with maintenance. Of course, both of theses items can be specified as extras but I think they should be a standard fit.
The Strom is available with a set of very smart factory panniers and a top box. All three luggage boxes are lockable and secure to the pannier frames where they can be removed easily and quickly.
With the boxes off, the pannier frames can then be removed with a screwdriver, they're attached with nice chunky Dzus type fasteners. A nice bit of design work by Suzuki. Moving on to the dash and there was no confusion on my initial rides, the instruments being clean and easy to read.
As I'm off on my first trip of the year to France and Germany soon I've started to add some essential farkles. First to fit is an accessory socket with USB ports, this wires direct to the battery. It would be better if it was ignition fed but it'll do for this trip.
It was easy to wire the accessory into the Strom and then feed the wires up to the handlebars where it clamps quite securely. That's SatNav and phone charging taken care of!
While the standard mirrors are of good quality I couldn't get the positioning right. This was easily fixed by fitting mirror extenders that I had bought from eBay for about £12. They're easy to fit and they move the mirrors out about 35mm and raise them slightly higher. I can now see behind me without hindrance from my own shoulders.
So, with a few minor adjustments to the V-Strom, apart from packing my kit and fuelling up I'm ready for the off!