DON'T FORGET THE OLD ONE
We hear from V-Strom owner Colin Brodie on his time with the original bike 2009 model
I've had my K7 Vee since 2009 and I've done just under 20,000 miles on it since then. The bikes been great, very very reliable. The only 'failure' was a slightly noisy sprocket carrier bearing I had replaced for £10 at 14,000 miles. I've also had the common issues most folk with Vee's run into….
I had the rear throttle body boot pop off the inlet so I lock-wired it on (easy to do as there are convenient lugs on both the engine and throttle body). While I was in there I removed the secondary throttle plates to remove the restriction Suzuki place on the lower two and upper two gears. More acceleration in the lower gears and a bit more top end, I didn't notice any other issues.

The buffeting from the original screen was too much for me, causing headaches it was so bad (not all owners have complained of this), so I fitted an MRA screen and mirror extenders and its fine now.
The idle was too low when it was delivered and it used to stall occasionally, a slight turn on the very easy to access idle control screw to raise the idle to around 1200 sorted that.
The seat was a torture device for me, probably due to my lardy bulk… 60 miles and I was sore, but 300-400 miles meant I was still sore the next day, so I fitted a Corbin seat and it's bliss, all day comfy.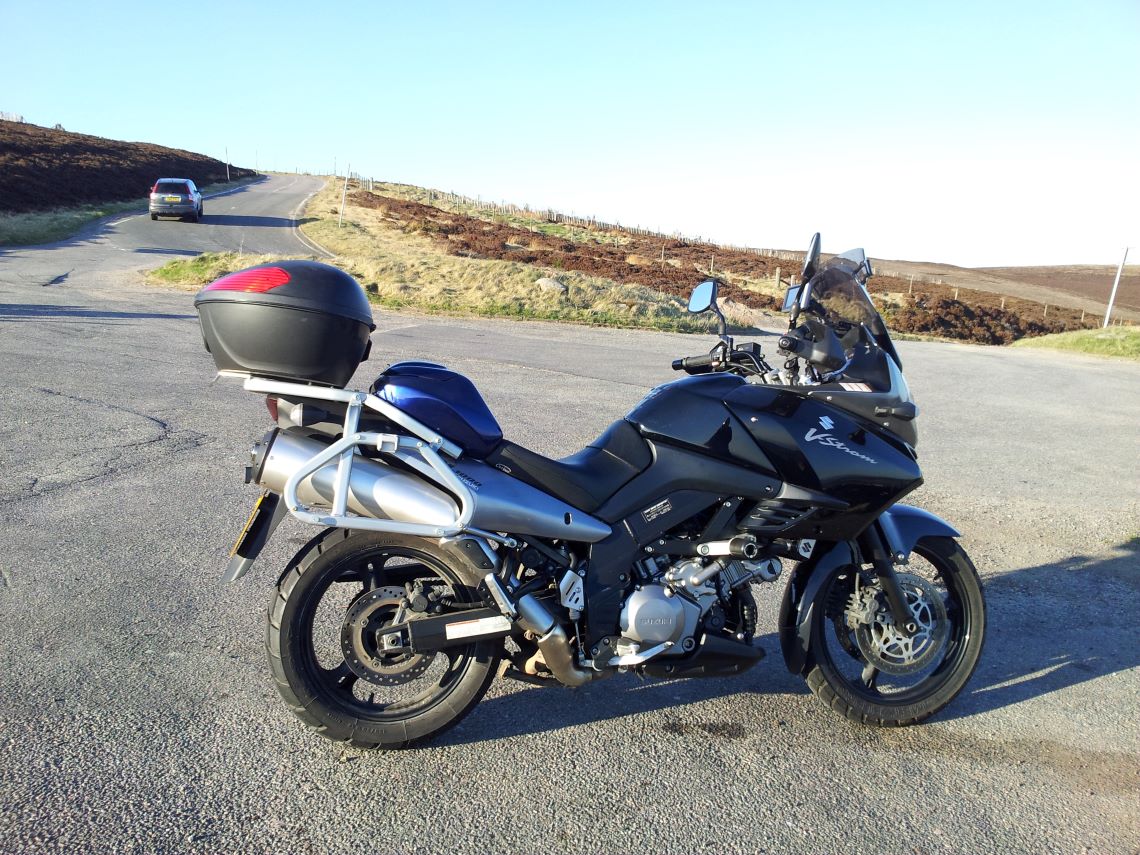 The bike didn't have any vibes or issues when I first got it, it ran like a Swiss watch. However, from about 17-18,000 miles it has gotten increasingly vibey and I think it's now in need of 'Sharealike's' (his forum name) clutch basket fix. The fix is easy and quick thanks to Sharealike's attention to detail. (You can find out more about 'Sharealike's' clutch fix at www.vibefreev.com)
Handling is very good on twisty roads and very stable. But, once you fit a top box then it can get a weave on at any speed over ninety (depending on wind direction and speed). It never really got out of hand and leaning forward took it to 110ish to appear again. The consensus is the weight distribution and fairing shape conspire to bring the weave on. Lowering the forks and jacking the rear help, as does fitting a fork brace.
It's very good on consumables and it has been one of the best bikes I've ever had. I normally change my bikes every 2-3 years, but I've kept the Vee far longer as I just can't find another bike that does everything it does so well for so little. I'm now looking for another bike, but it's still odds on that I'll keep the Vee as its been so good.
Corrosion hasn't been an issue for me, a little touch up on a rusty subframe weld, but no more so than most other 6-7 year old bikes. I do slather it in ACF-50 though, and don't tend to ride it over the winter months, so maybe that has helped.
All in all its been a brilliant bike both on back road scratching and continental tours, its never let me down and does all I've asked of it without complaint.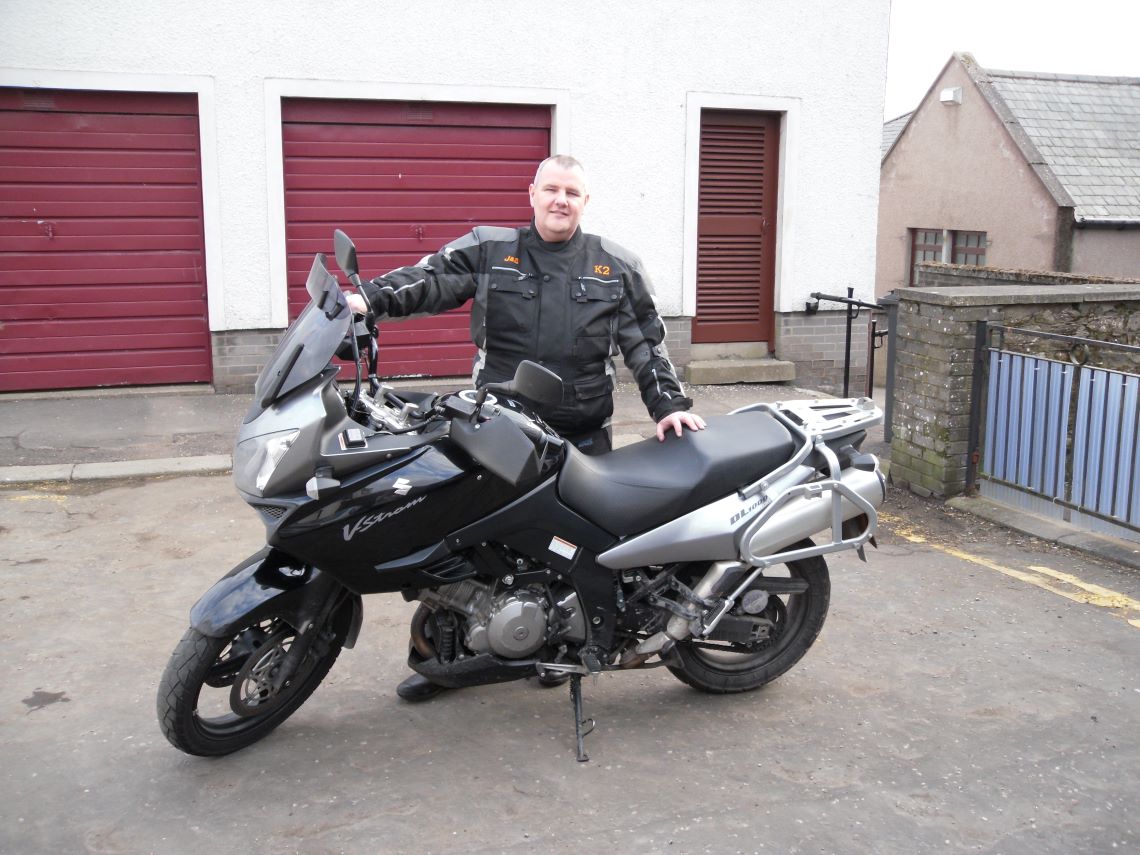 V-STROMS IN THE CLASSIFIEDS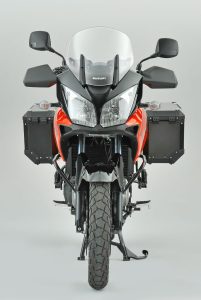 Prices start from as little as £2,495 for an early 2002 model with 27,000 miles on the clock. At the other end of the scale, a last of the line 2008 model with just 11,472 miles is currently up on Auto Trader for £4,995. Many owners have fitted top boxes and panniers, heated grips and a touring screen. In 2006 a Grand Touring spec was introduced, including the stand, the panniers and the heated grips. As with all bikes, a full service history is handy, but whichever bike you go to look at check for the 'chudder' (see below). The modification to the existing clutch basket costs around £245, with a replacement unit a little bit more than that. Replacement tyre costs are £105 for the front, and £90 for the rear, sourced from National Bike Tyres.
WHAT IS 'CHUDDER'?
Some feel it as a chatter, others a shudder felt through the whole bike, whether accelerating gently or briskly in all or most gears. Typically, at its most annoying in what should be the engine's 'sweet spot' in a band from 2,800 to 4,000 engine rpm. It's said you can't ride through this range without feeling it. It's thought to effect only the early 02 and some 03 engines, but can crop up just as frequently in the later bikes. It's caused by an engine vibration damper built into the back of the clutch that can show signs of wear after only 5,000 miles, but more typically 15,000. A further sign it's there can be a loud clatter while the engine idles in neutral, silenced by pulling the clutch lever in right to the handlebar. The bike requires a new unit, or sending the clutch basket away to be modified. (John at vibefreev.com)