Tim Poat shipped his own bike there, riding Route 66 on his BMW R1200 GS
As a semi-retired (lazy) man rapidly approaching 60 years old I have decided that I need to do more before I become too old.
I am now then the proud owner of a BMW GS1200 and my little bike and I have been all over Europe many times playing in the Alps and Pyrenees, and going as far north as the Arctic Circle. Most of these little adventures have been with my cousin Stuart, riding on his Triumph Sprint.
This year we both decided to attempt something a little further afield and even decided to take the wives with us!
My wife had never been on the back of my bike and suddenly agreed to 'do' Route 66. Brave lass.
As a practice, Nat and I rode to Exeter and back… 100 miles. Great preparation for a 3,500 mile American road trip!
Stuart wanted to do it the 'right' way on a Harley so he arranged to pick one up from Eagle Rider rental in Las Vegas, riding it down to meet us in Los Angeles. We would be riding Route 66 west to east, as opposed to the more common way of east to west. It just worked out better that way.
Rather than a Harley, I wanted to do the trip on my own bike, so contacted a company called H-C Travel in Southampton, who were brilliant at arranging the outward shipping.
I had thought it would need crating up and draining of all fluids, but David Grist at H-C arranged for it to go as is on a roll on roll off ferry. They have to export/import cars etc. to and from the States, so these things do exist.
I had to ride my bike to the docks in Southampton, leave it with less than a 1/4 tank of fuel and they do all the rest. I allowed a month for transportation.
We taxied to Port Huneme, just to the north of Los Angeles, to collect it on the arranged date. Customs was a bit slow but by midday we were on our way. Stuart on his Harley met us, we rode to Santa Monica Pier together, took photos and set off. The actual Route 66 has almost disappeared but we covered large parts of it. We did one huge detour to visit Las Vegas, the Grand Canyon and a few more attractions. Route 66 was great fun and we rolled up into Chicago with no major mishaps about fifteen days later.
Stuart and Julia went on to the great lakes, my wife flew home and I went south east to Pigeon Forge in Tennessee, and then did the Tail of the Dragon at Deals Gap, a spectacular biking road with 318 corners in eleven miles. From there I rode up the Blue Ridge Parkway, then on along the Shenandoah National Park Skyline Ride (105 mile road through National Park), and on to New York. In total I rode 5,423 miles.
Getting home was similar to the outward journey, I booked the crossing direct with the ferry company (www.wilhelmsen.com) left the bike with them, cleared customs (another painful four hours) and flew home. The bike arrived back at Southampton a month later, again undamaged. The outward cost of ferrying the bike was about £800, the return slightly less at £650. Insurance and recovery for one month was £150.
If I was to do it again I would definitely take my own bike again. I enjoyed the interest people showed in a British registered bike in the states, it got me off one speeding ticket – too complicated for the state trooper. I was also more comfortable on a bike I knew in a strange country than having everything new and, well, I have the bike because I like it, so I wanted to ride it there!
I would have said renting would be a better option for up to fifteen days max, bringing your own bike becoming cheaper after that. The roads in the northern states are awful and the GS was far more comfortable than the Harley through the potholes and concrete 'steps' on the highways. The GS has far more relaxed riding position in my humble opinion (I'm 6'6" tall), I was less tired than Stuart every day.
I expected Route 66 to be full of bikers and tourists, but it is very quiet from that standpoint. The museums and exhibitions are great, the riding is long days and blooming hot weather, up to 118 degrees in the deserts. If I was doing it again I would buy lightweight breathable protective clothing as it was dangerously hot in leathers, helmet, gloves and boots. Great adventure, great country. Some very long days with lots of straight roads, but scenery to die for. Would I do it again? Not Route 66, I got the t-shirt for that.
The next trip for me is Vancouver to Halifax across the top of North America. Looking forward to that.
ALSO CONSIDER
The Trans American Trail
We featured a full ride report on it back in issues 8 and 9, but in summary, the Trans American Trail, or TAT for short, is a near on 5,000 mile off-road route running all the way from its starting point in Southern Tennessee on the eastern side of America, to its finishing point at the Pacific Coast, in Southern Oregon. The route was mapped out by American rider Sam Correro, who maintains a website at www.transamtrail.com. You can buy the mapping system there, read ride reports from other riders and also check out the Shadow of the Rockies Trail, another completely off-road route starting in El Paso, Texas, and pushing north all the way up in to Canada. Taking your own bike for this one would probably be best. Something relatively small and light as the trails can get quite hairy in places. But the idea is to ride the trail through the day, and either camp at night or stay in one of the small towns the route passes by every once in a while. For good advice and information on riding in America it's worth paying a visit to www.advrider.com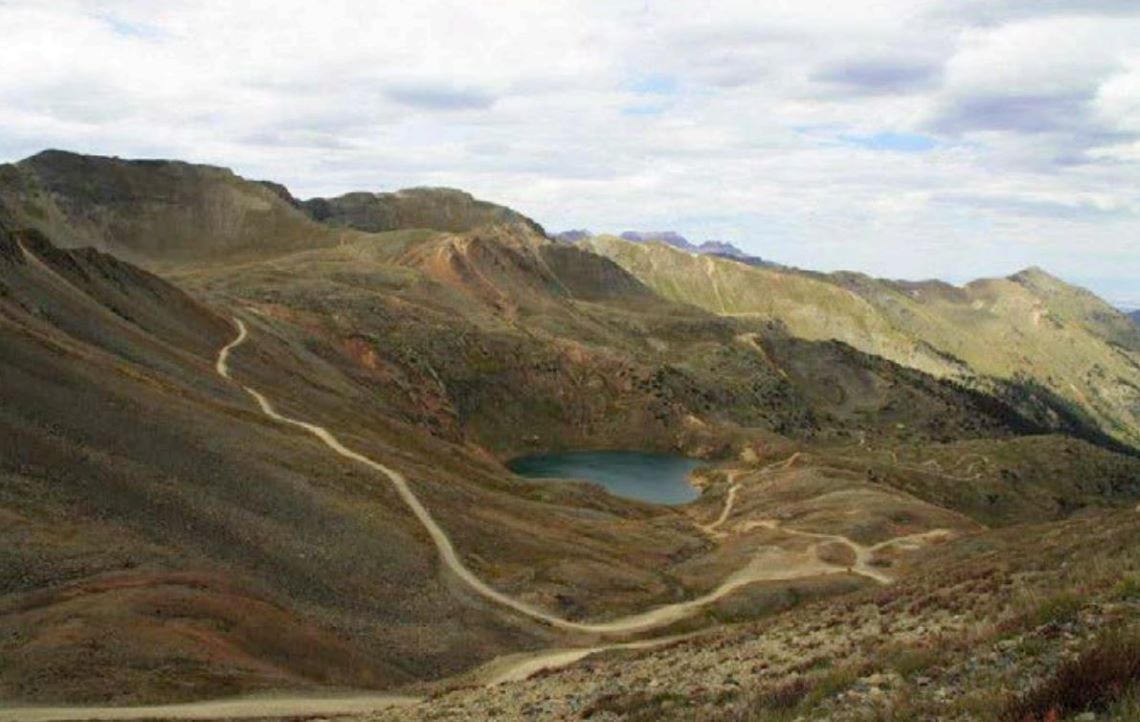 Guided tour
Another good way of doing Route 66 is with a guided tour company. This way you're guaranteed not to miss anything of interest. Guided tours are also a great way of introducing you to riding further afield without the worry of having to organise and coordinate it all yourself. You just turn up and ride. Probably the most popular tour company running Route 66 tours is Orange and Black, running a fifteen day tour from Chicago to Los Angeles costing £3,295, inclusive of bike hire, fuel, support truck, accommodation, helmet, airport transfers… pretty much everything bar flights and food whilst you're there. You're probably looking at around £5,000 per person by the time you're done. See www.orange-and-black.co.uk for more information. If you fancy something similar and are a competent rider, you can even do Route 66 with a 'wounded serviceman' on the pillion seat, giving them the opportunity of a trip of a lifetime and no doubt adding a really interesting dimension to your own adventure. See www.rideroute66.co.uk for more information on that one, and also to donate towards the cause of sending the wounded servicemen out there to take part.
Buying your own bike
Another alternative to renting or shipping your own bike is to buy a bike once you get there. This is quite commonly done, though it's not as easy as the other options and possibly only worth considering if you're planning on spending an extended period exploring the US and its neighbouring countries. The problem people have is registering the bike in their own name, as some states require a social security number and a permanent residency when registering a vehicle in your name. There are ways around it, having a friend buy the bike for example, with more information on the laws in each state available at www.dmv.org. It's worth checking out www.advrider.com. You often get charitable fellows (one man, profile name Tuckers) offering to be your 'man on the ground', so to speak, buying you a bike in advance, taking care of the paperwork and making it as easy as flying in, picking up your new bike and being on your way. Plenty of people on the forum will also offer to store your bike so you can leave it there and go back when you have some more holiday time. As we said, not the easiest of options, and one without clear guidance on how to do it, but rewarding – and cheaper – should you manage to pull it off. Whatever you do, be sure to get insurance on the bike as claims in America can get expensive. For insurance try Progressive, Motorcycle Express or H-C Travel.