ABR readers get in touch to tell us all about their two-wheeled adventures…
Milly's adventures
Milly is a rescue dog that probably rescued me as much as I did her. I've been battling multiple sclerosis for some years now and was medically retired a couple of years ago. My health started improving and thankfully I'm still able to ride. My biggest problem was dealing with the loneliness while my wife was working and my son was at school.
We were at a re-homing centre for dogs when I was introduced to Milly, I just knew she was the one! She came with attachment issues and needed someone to be with her at all times. It couldn't be more perfect – we are inseparable.
I'm asked a lot if it was difficult to train Milly in being pillion, but there was never an issue! She likes coming everywhere I go, so naturally came along on the bike. We travel almost everyday together and have toured Scotland intensively and will continue to do so while I can.
We live in a beautiful country and I'm fortunate enough to see more than most. Waking up in a tent or hammock with views so breathtaking that you can't put into words or capture it in a photograph. Booking into a dog friendly hotel where we can relax and enjoy a cooked breakfast before moving on to another destination, these are a couple of examples of our life together and I'm lucky enough I get to share this with Milly.
When we're riding together, the reactions we get from the public are priceless! We always get a second look and the sight of watching their smiles grow always makes me smile too. We get involved with local charity events and the response we get from that is amazing too. Anyone can follow Milly's adventures on her Facebook and Instagram page (@MotorbikeMilly).
Paul Crossan
Touring New Zealand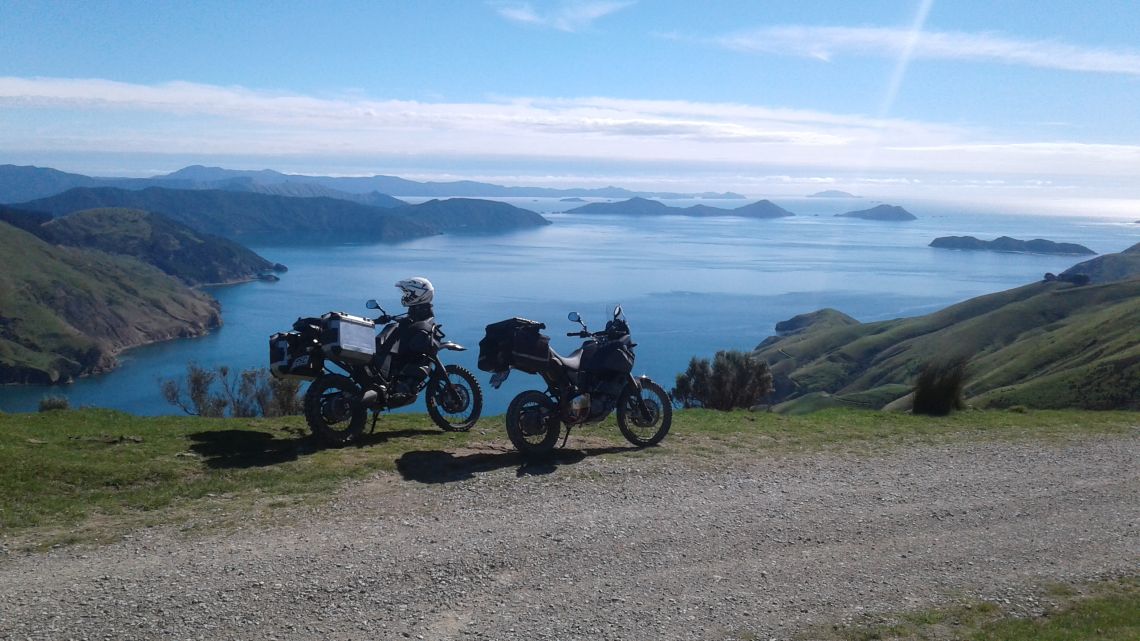 Hi ABR, my name is Brett. I have recently moved from the big city to the beautiful Marlborough region at the top of the South Island in New Zealand, where upon arrival I promptly sold my RMZ450 for an adventure bike so I could get out exploring.
It's definitely the best way to explore the endless combination of twisty tar seal, gravel and clay forestry fire breaks of the region, and with a fifth of New Zealand's coastline just in the Sounds there is no shortage of places to visit.
Our recent ride was out to Titirangi Beach on the tip of Kenepuru Sound. The road is a biker's paradise with barely a straight section of road, hardly another motorist in site, endless breathtaking scenery demanding photographs and several remote waterside lodges to refresh with a local ale. A great day out and a recommended ride as it's only 143 miles return, though we stretched that by checking out every interesting looking track along the way.
Brett Mules
Fine weather riding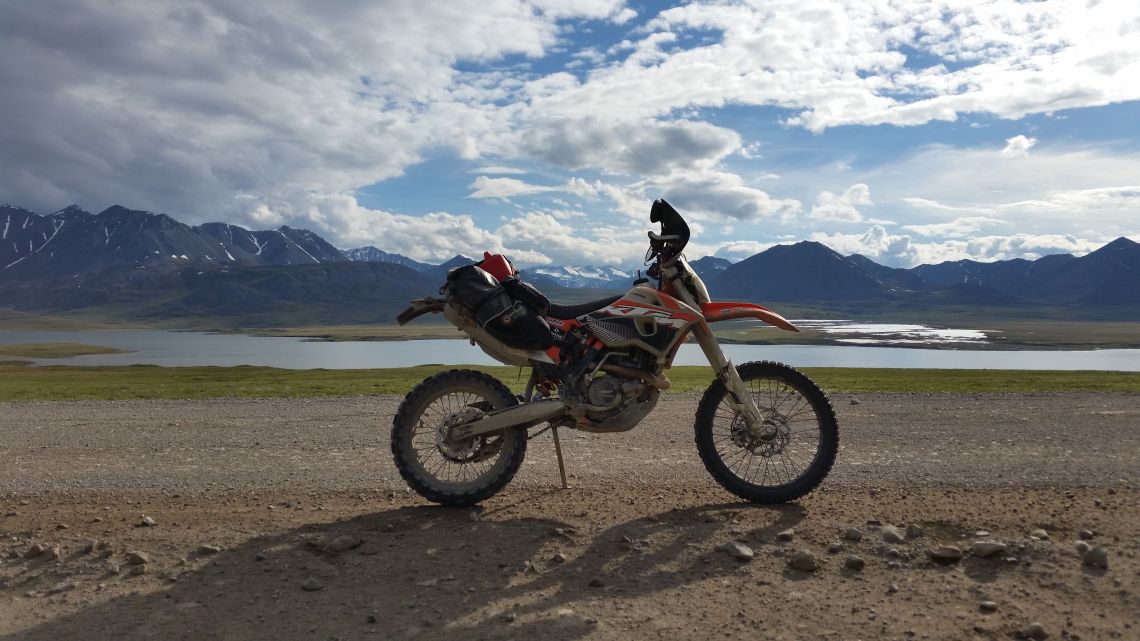 With the first few fine days being strung together and my little blue dot on Google having not moved in a while, I knew it was time to get back on the bike. So, I headed north from Oregon to Alaska and up the Dalton Highway to a little oil town called Deadhorse at the top of the continent.
I got back into the groove of being on the road again and British Colombia did not disappoint with amazing scenery, along with the fantastic hospitality of the Canadian people (which I put to the test when my wheel bearings decided they had had enough).
As I passed mountains, bears and other wildlife, British Colombia turned into the Yukon Territory, where I headed to Dawson to head up the Dempster Highway to Inuvik, and then attend the D2D motorcycle event. From Dawson with friends, new and old, I took the Top of the World Highway over to Alaska and made my way to a campsite just outside of Coldfoot.
After a day of rain the sun came out, so with my bike filled up and loaded with extra gas, I set off for the close to 250-mile ride ahead. The scenery was stunning and the road itself was in great condition, it was just plain good fun. What do you do when you get to Deadhorse? Well it's a dry town (no alcohol), and being the solstice with the sun still shining, I started heading south, back to Coldfoot for a well deserved cold beer!
Aaron Steinmann
---
From Our Social Media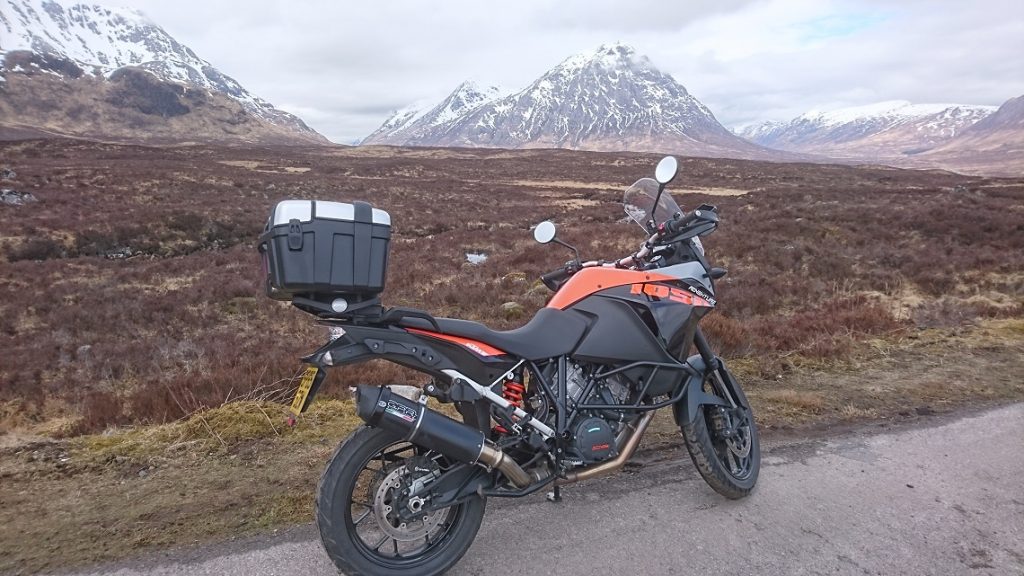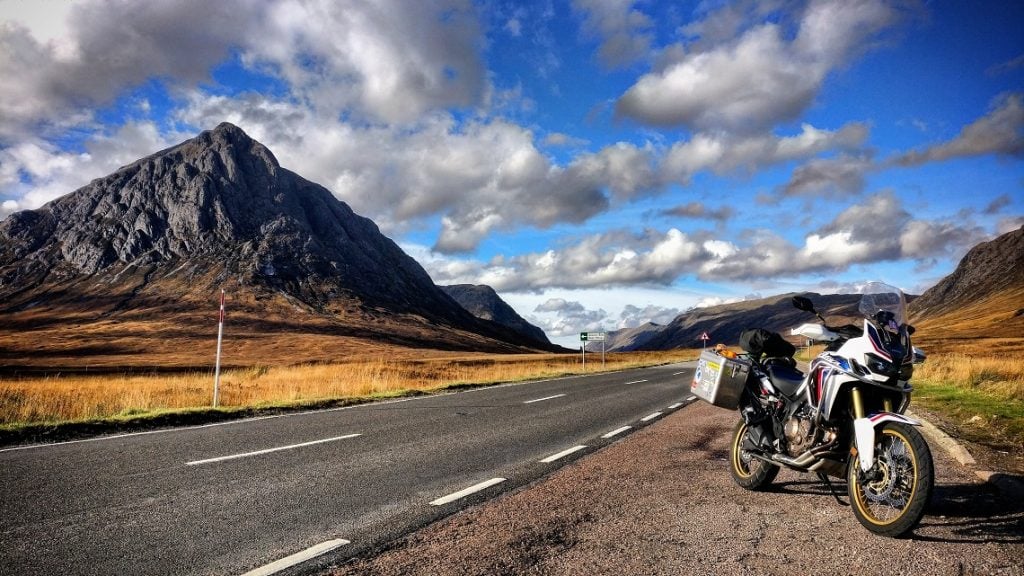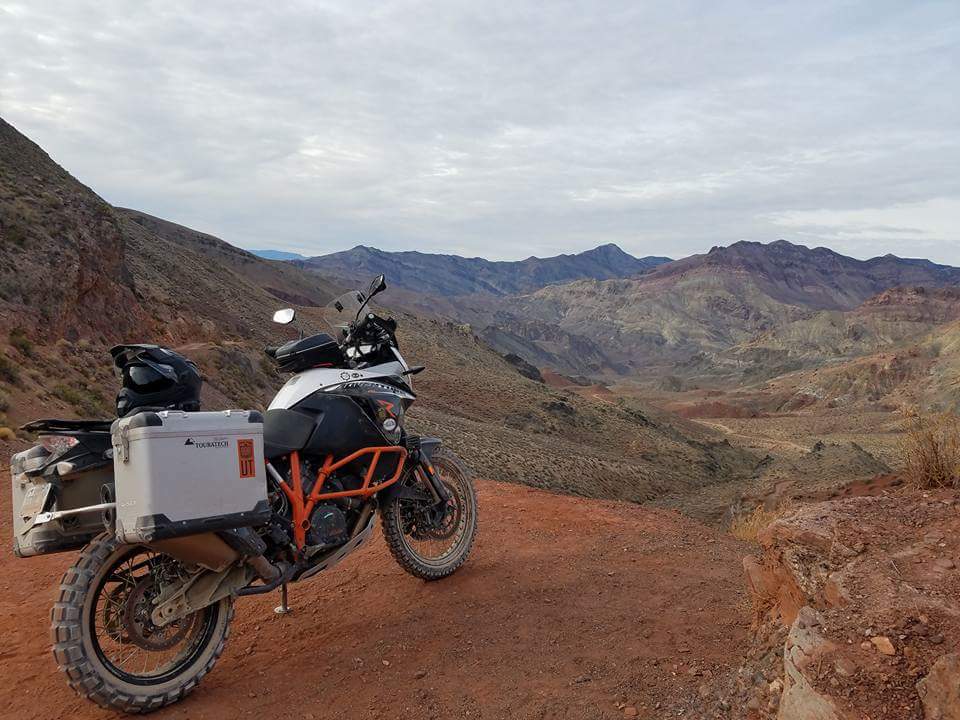 ---
Win a subscription to ABR
Want to see your name in the magazine and win a year's subscription? At Adventure Bike Rider we love to hear from our readers, so if you're planning an adventure, want to tell us about a previous one, or just want to share your thoughts on anything bike related, get in touch! Send your letters to: [email protected] and if yours is chosen as 'star letter' you'll win a year's subscription to Adventure Bike Rider magazine