Ollie Rooke rounds up the latest and greatest biking kit.
KRIEGA TRAIL 18 ADVENTURE BACKPACK
£179 | www.kriega.com
What is it? A rugged backpack designed for maximum comfort when worn on and off-road.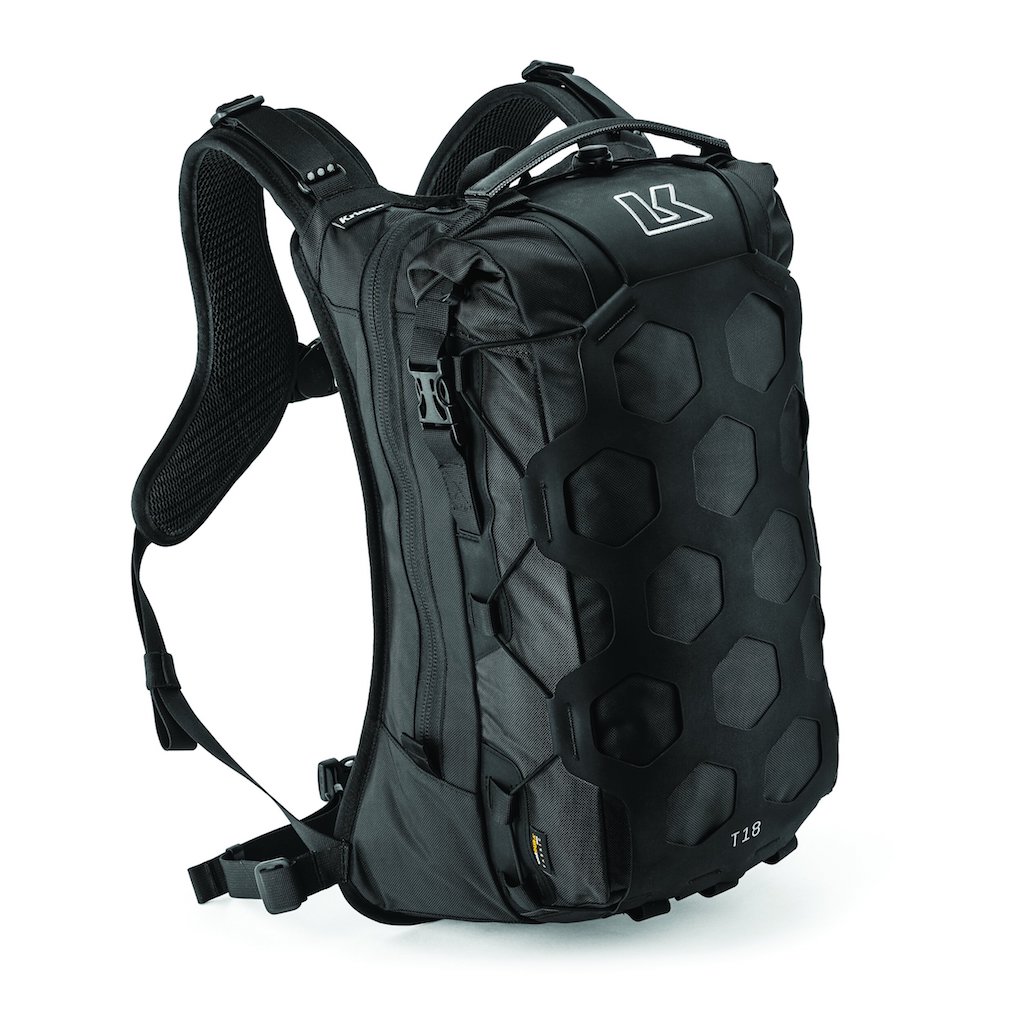 Ever since my long-term Triumph Tiger 900 Rally Pro arrived at the office without hard luggage fitted, I've found myself occupying the position as the office's de facto soft luggage tester. Over the past year, I've put plenty of it to the test, enjoying the convenience and weight saving that soft luggage provides over the hard boxes I tend to favour.
But I think the best has been saved until last. With the Tiger due to go back in the not-so-distant future, I've recently had the pleasure of using Kriega's Trail 18 Adventure Backpack, and it's quickly become a firm favourite.
What immediately stood out is Kriega's Quadloc-Lite harness. Typical rucksack straps just don't work well on a bike, they slip and tend to fit poorly over armour, particularly when riding off-road. That's not the case with this harness, which reminds me of one you'd find on a parachute. It fits like a glove, holding the rucksack tight to my back while minimising any slip or movement while I'm in the saddle or stood up on the pegs. It also fits around the armour of my textile jacket, and is easy to adjust should I add or remove layers.
I'm also a big fan of the slimmed-down profile of the rucksack, which doesn't catch the air, or create noticeable drag when I'm in the saddle, even at motorway speeds. There's also plenty of storage. Two waterproof compartments offer 18l of space in total, and a small internal pocket offers another handy stash spot for my wallet and phone during wet commutes.
RST AIRBAG RANGE
£399.99-£499.99 | www.rst-moto.com
What is it? RST's affordable textile jackets with integrated airbag technology.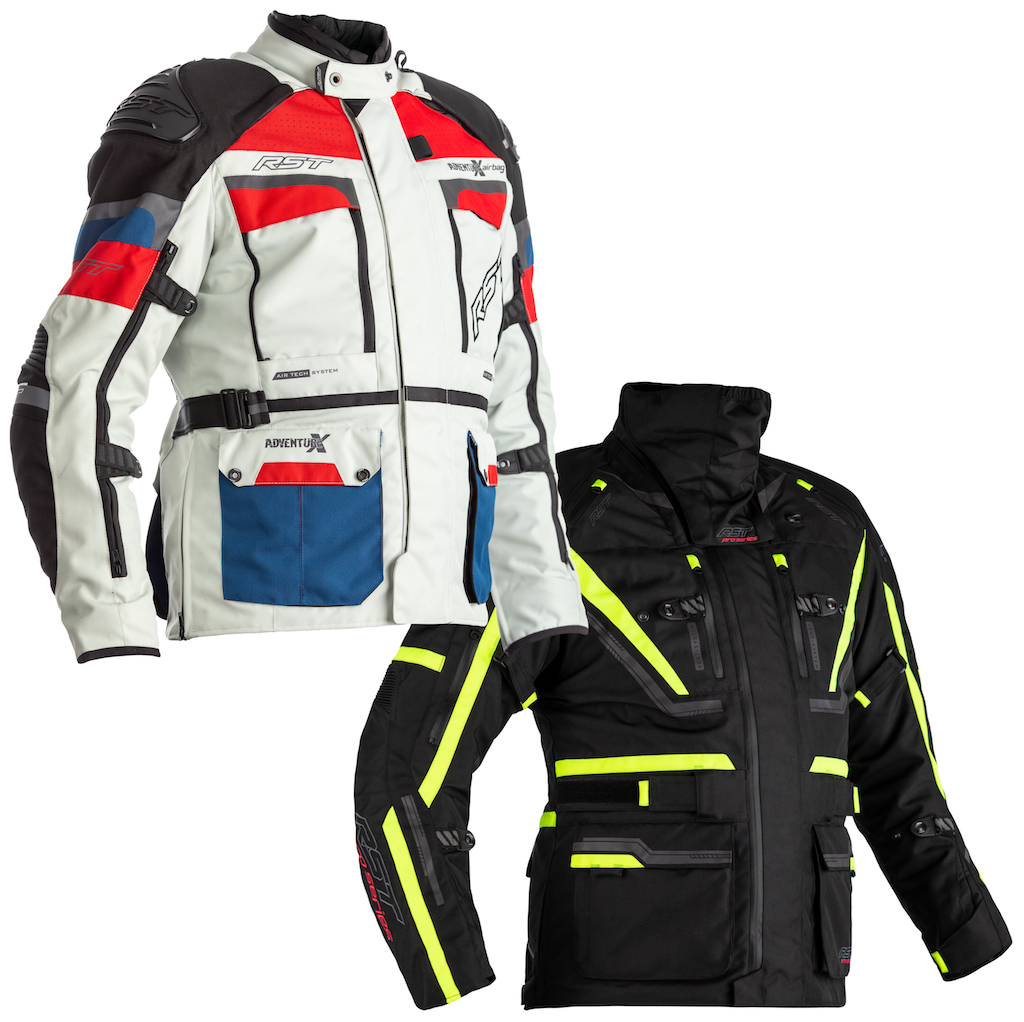 I remember the first time I saw a biker wearing an airbag. It was a few years back and, slightly bemused at the fact that he was wearing what looked like a life jacket, I got chatting with the wearer. Coming away from the conversation, I was sorely tempted by the extra protection that wearing an airbag would offer should I find myself in a crash or spill.
However, he'd explained that, as the airbag vest sat over his jacket, it would block ventilation on warmer days, making for very sweaty rides during summer. Combined with the high price the technology was going for back then, it was a deal-breaker in my mind.
This is why I was so intrigued by British motorcycle clothing brand RST's integrated airbag range. Unlike some other options on the market, the airbags are built into a range of textile jackets, meaning the ensemble is available for a very reasonable price indeed. The airbag itself is triggered by an internal computer which detects when you come off the bike and inflates in a fraction of a second.
The technology features in two of RST's textile jackets, the Adventure-X and the touring-friendly Paragon 6. Both feature chest, shoulder, and sleeve vents, which aren't blocked by the airbag, allowing air to flow when the mercury rises. They also boast the same core features that make both jackets so popular with bikers, including armour for impact protection, an abrasion-resistant outer shell, waterproof and thermal liners for winter riding, and plenty of storage.
R EV'IT! TRIOMPHE JACKET
£289.99 | www.revitsport.com
What is it? REV'IT!'s three-season parka for bikers.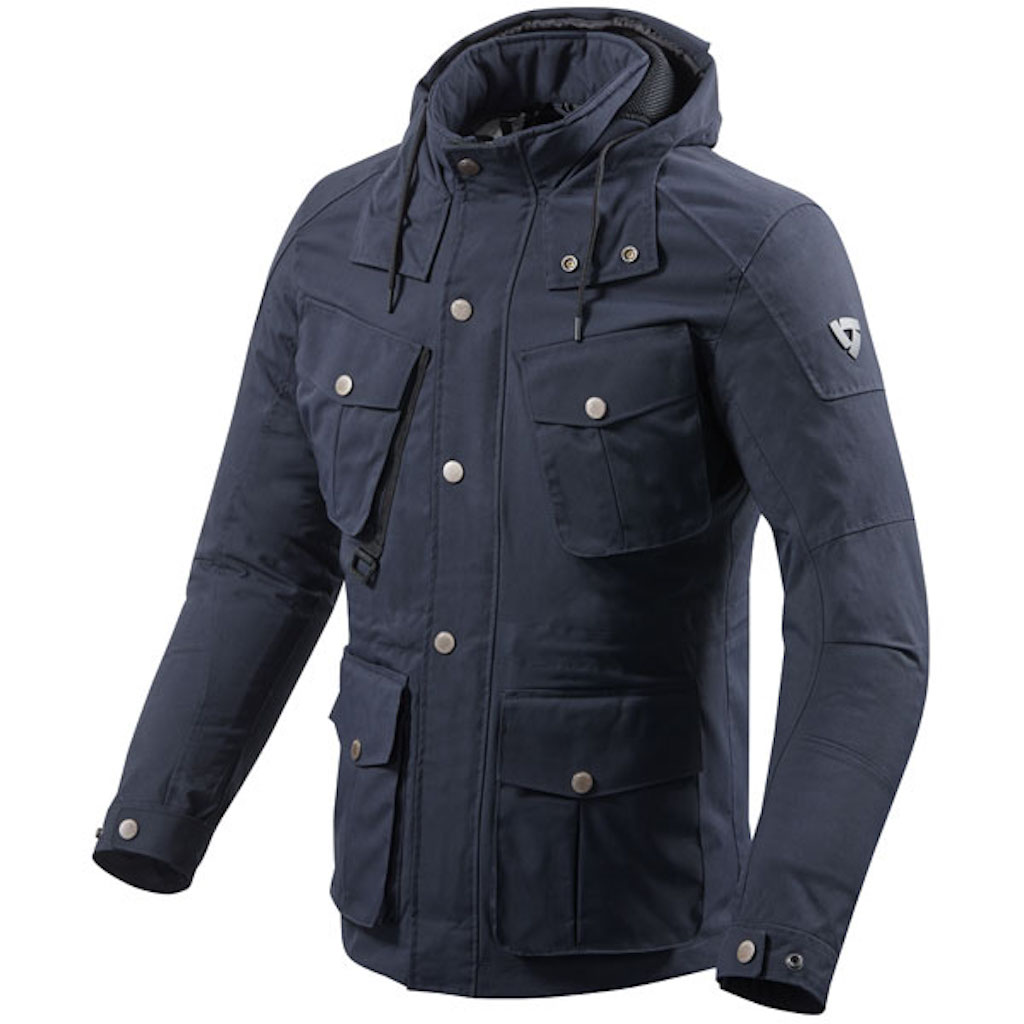 Despite my status as a proud biker, I'm also a big fan of Mod culture. My wardrobe is full of Harrington jackets, I spend far too much money on Fred Perry clothes, and there was even a time when all I wanted to do was buy a Lambretta and deck it out with chrome mirrors. Of course, that all changed when I sat in the saddle of a motorcycle: Those Rockers had one thing right, at least.
I'm telling you this in an effort to explain why I was so excited when the REV'IT! Triomphe Jacket arrived in the office. This trendy parka-styled jacket has been designed with motorcyclists in mind, and it could well be the ideal second jacket for the Quadrophenia fans among us. Happily, there's a lot more to it than just good looks too.
The three-season jacket comes with a full-length detachable thermal liner to keep you warm in harsh winter temperatures, along with a waterproof outer shell, which has been reinforced for added tear and abrasion resistance. Alongside this, REV'IT!'s lightweight SEESOFT CE-level 1 armour at the shoulders and elbows provides impact protection, while a rear pocket can fit a back protector, which isn't included.
There's also plenty of storage, with four large outer pockets and two cavernous inner pockets available to stash your valuables in when you head off down to Brighton for a Bank Holiday weekend.
NEW COLOURWAYS FOR ARAI TOUR-X 4 AND AGV AX9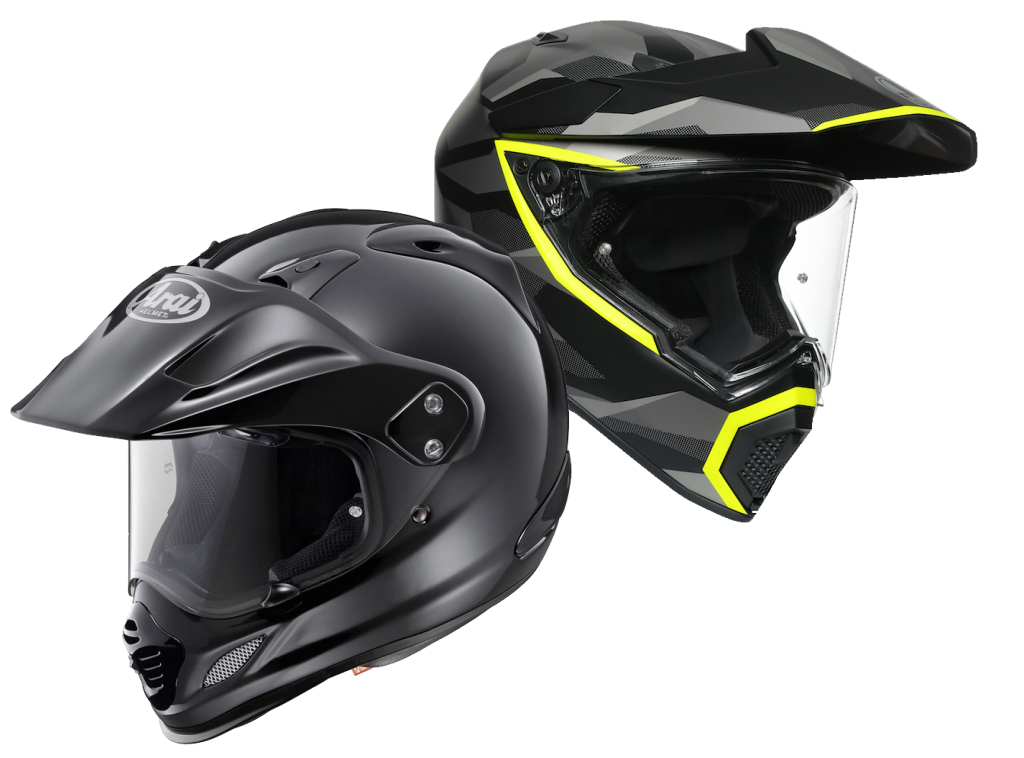 £369.99-£499.99 | www.agv.co.uk | www.whyarai.co.uk
What is it? Two leading adventure helmets, the Arai Tour-4 and AGV AX9, get new looks for 2021.
Call me a sucker for new and shiny things, but I love to see motorcycling brands refresh their existing offerings with new colour schemes. This is why I was pleased to see two of the most popular adventure helmets on the market right now to get the new looks.
Japanese manufacturer Arai has added what it calls an Adventure Grey colour scheme to its Tour-X 4 range. Meanwhile, Italian brand AGV has added two new choices for its AX9 helmet, one called Siberia, which adds a fluorescent yellow trim to the matt black and grey camo pattern, and another called Glossy Carbon with a premium carbon effect.
I'm particularly a fan of the new look for the Arai Tour-X It's a helmet I've used almost daily over the past year, and one of my only bugbears with the lid has been the unsubtle Arai branding that features at the rear. These logos aren't present on the Adventure Grey variant, and it's an altogether more subtle style, which I'm a big fan of.
On the AGV AX9, the new looks complement what is already one of the most aggressive-looking adventure helmets money can buy, with its pronounced chin bar and vast peak. I reckon the new Siberia colourway goes hand in hand with the eye-catching design. If you're looking for a lid that will help you stand out from the crowds when restrictions are eased this summer, look no further.