After six months of riding the Ténéré 700. James Oxley gives the ABR verdict to Yamaha's mid-sized adventure bike.
During the making of this issue of ABR, a van pulled up outside the office with a very special cargo inside. The rear doors opened and down the ramp came a gleaming Ducati Multistrada V4 S. Proudly sat astride this stunning motorcycle was ABR Bike Tester Julian Challis, sporting a grin that said all of his Christmas' had come at once.
A line-up of ABR staff stood ogling the Italian motorcycle, its blood-red paint vibrant in the pale winter sun. But we couldn't stand around for long because there was work to be done. Julian had the day to put the Multistrada V4 S through its paces for the review you can read on page 92 of this magazine. The first couple of hours would involve taking photos and video, and I was on camera duty.
My job was to keep up, and at times, jump ahead of the Ducati during the day to capture the bike in action. So, what motorcycle did I choose to chase down a 170bhp machine? The decision was between a Honda Africa Twin Adventure Sports, a Triumph Tiger 900 GT Pro, and a Yamaha Ténéré 700. My choice, as you might have guessed from the title of this ABR verdict, was the Ténéré.
Now, you may be wondering why I chose the least powerful bike available to me to keep up with the monstrously fast Multistrada. After all, even the most charitable Ténéré 700 owner would have to admit its 72bhp, CP2 engine doesn't exactly deliver gut-wrenching thrills, and it certainly would be no match for a rocket ship like the big Ducati.
The reason I chose the Ténéré 700 is simple: its versatility and ease of use. You see, the guy with the camera on a bike shoot has a tougher job than the glamourpuss in front of the lens. He or she simply has to cavort in front of the camera, lean into some twisties, and throw out the back end on some gravel.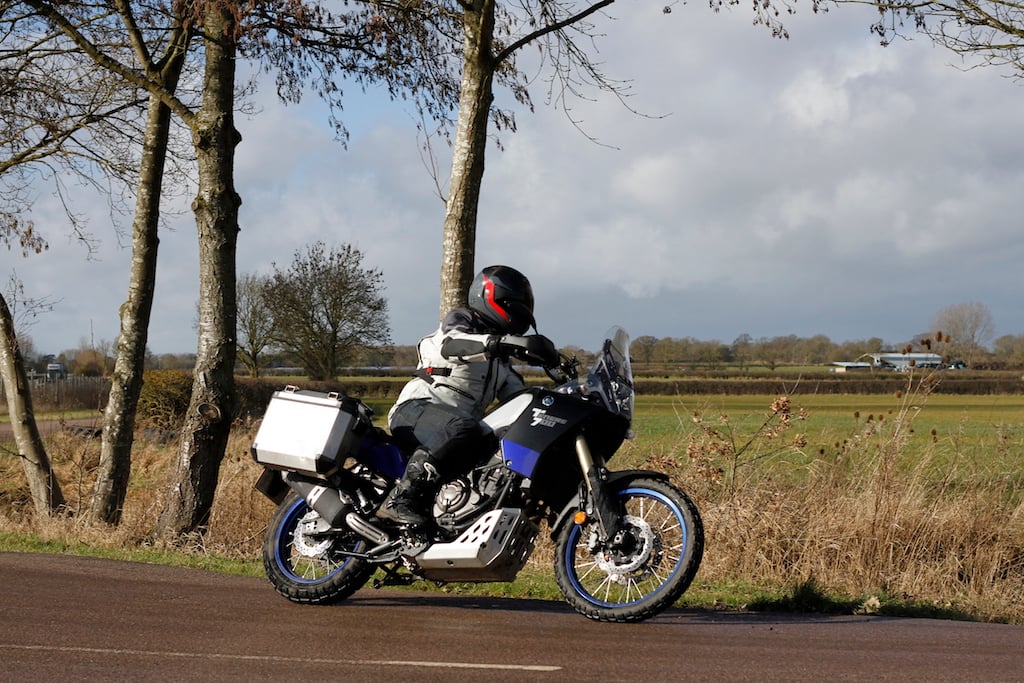 However, the camera guy spends his time navigating to those awkward-to-ride places in order to get the best shot. He'll climb up the steep bank with the best view, turn around in frustratingly narrow lanes, and find places to park up when it really isn't appropriate to do so.
Knowing this was all in-store, I eschewed the weight and bulk of the Africa Twin Adventure Sports (great bike, but awkward as hell to manoeuvre in tight spots), and one look at the Tiger 900's road tyres had me moving on quickly, especially as a wet, snotty green lane was our first photo stop. Which brought me to the Ténéré 700. At 204kg, it's relatively light for an adventure bike, easy to manoeuvre, and it's as adept as a mountain goat in rugged terrain. The Yamaha also displays deceptively agile handling on the road for an overgrown trail bike, even if you do have to work the engine and gearbox hard to up the thrill factor.
So, it was perfect for the job, right? Not quite. The day's riding reinforced what I've come to learn about the Ténéré 700 over the past six months or so. It's very good at some aspects of adventure motorcycling, most notably being ridden off-road, but it is lacking in others, including the type of fast motorway riding you'll encounter on a summer tour.
So, after a final day in the saddle, here is the ABR Verdict on the Yamaha Ténéré 700.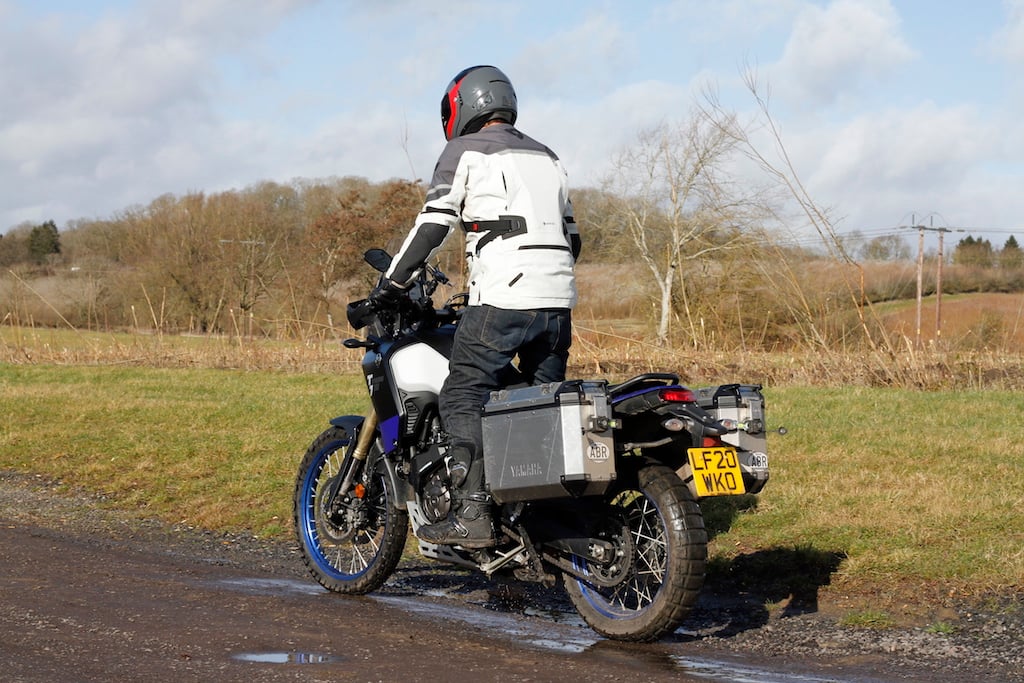 As a commuter
This is an area where the Ténéré 700 excels, particularly if your commute involves busy city streets or crawling lines of motorway traffic. The Yamaha's narrow profile, smooth throttle, and a seating position with a commanding view of the road makes slicing through traffic an effortless and rather satisfying experience.
The throaty rumble from the stock exhaust also gives plenty of warning to drivers that you're approaching. And the bike is easy to park in crowded motorcycle bays when you reach the office, thanks to its slimline design. The only problem is, buying a bike as adventure-ready as the Ténéré 700 and consigning it to commuting duties, is like seeing a wild animal caged in a zoo. It's just a bit sad.
As an off-roader
It's clear from a cursory glance that Yamaha intended its mid-size adventure bike to be ridden off-road. It's wide handlebars, flat seat, and narrow profile betray the fact it's ready to hit the trails.
The Ténéré 700 is also on the lighter end of the adventure bike spectrum, which feels refreshing if you've been used to riding larger motorcycles. Turn off the asphalt, stand on the pegs, and the bike feels agile and well balanced over rough ground, giving you the confidence to roll that 21-inch spoked front wheel over ruts, bumps, rocks, and smaller obstacles. The standing position is pretty much spot on for a six-footer like me, and the 875mm seat allowed to me paddle with both feet on the floor when needed.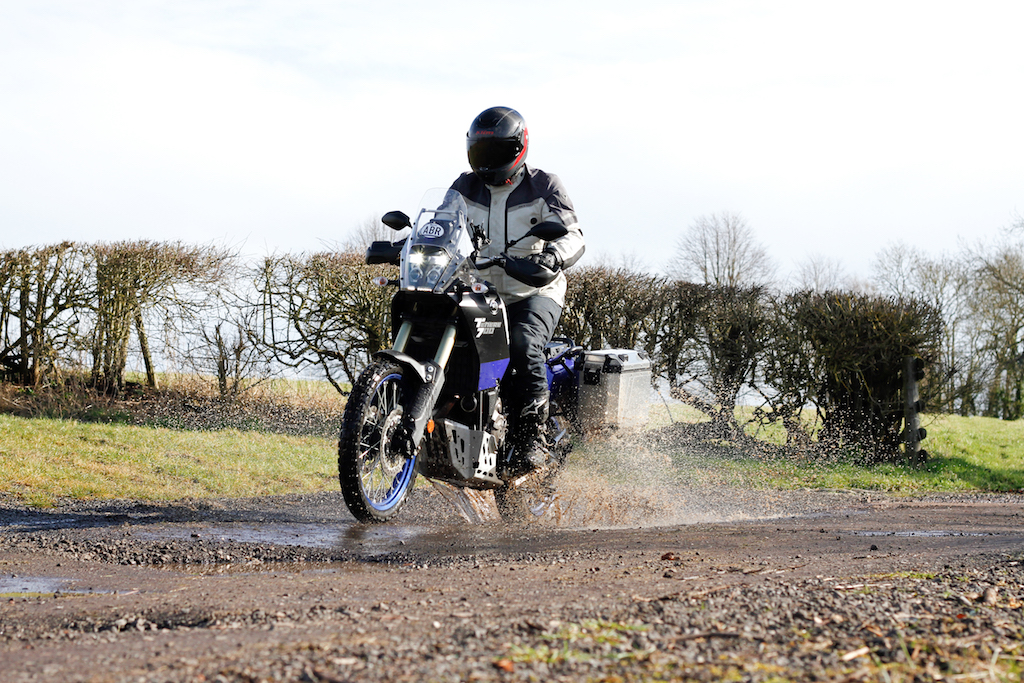 The engine proved nice and tractable at lower revs, pulling me up climbs with ease, and the power delivery and smooth throttle control made slow speed work a pleasure. In short, the Ténéré 700 is one of the best performing adventure bikes you can buy for riding off-road, but it is not perfect.
My main rankle is with the suspension. While its 210mm of travel up front, and 200mm at the rear, soaked up undulations and ruts well, when I hit larger objects at 20mph or more, the front fork rebounded like a pogo stick, causing the handlebars to make an erratic break for freedom. It didn't inspire confidence, and it'd be worth thinking about upgrading if you spend serious time off road on the Ténéré.
As a weekend tourer
The Ténéré 700 may look like a big trail bike, but I was pleasantly surprised at how well it performed on the road. It's nimble, poised, inherently flickable, and an absolute pleasure to throw around tight, twisty lanes.
The 72bhp engine, while adequate, does lack poke though. I found myself revving it hard and working the gearbox more than I would have liked. Despite this, the Ténéré will cruise at motorway speeds comfortably enough, but if you add luggage and pillion to the equation, it runs out of puff and you'll need to plan overtakes ahead of time.
That said, the sitting position is relaxed and upright, and despite its narrow profile, the seat was surprisingly comfortable for its size. However, when I rode at night, I found my eyes straining to see the road ahead because the reach of the headlight beam is rather shallow.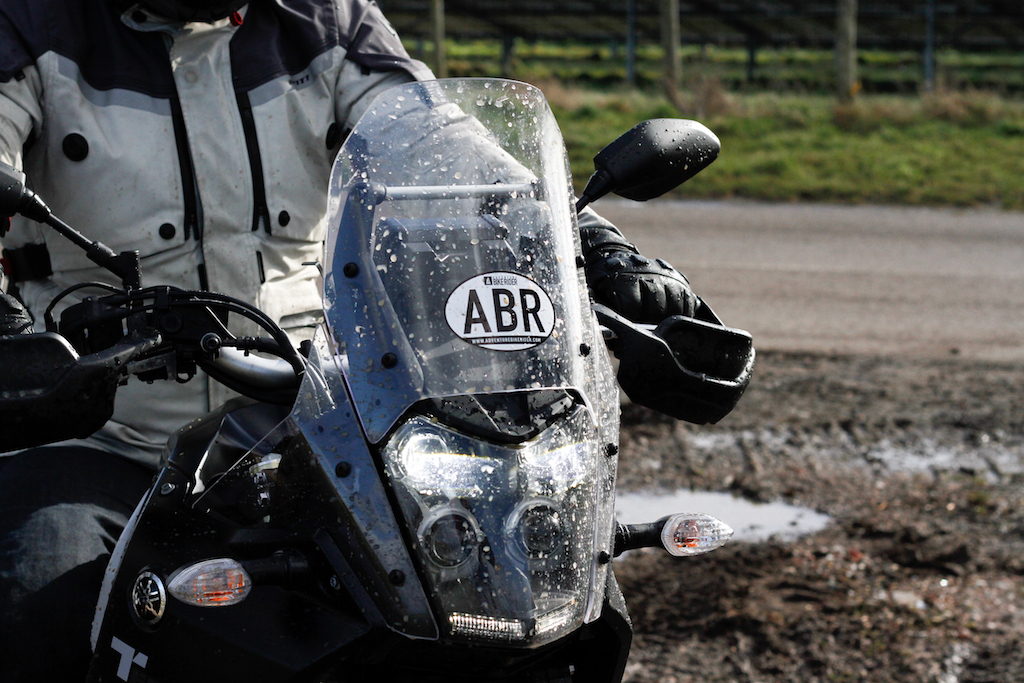 As a continental road tourer
If, like me, your summer tours involve spending a fair amount of time on high-speed roads travelling to the Alps or the Pyrenees, on a fully loaded bike, then the Ténéré 700 isn't the ideal bike for the task.
For starters, the 16l fuel tank had me looking for a petrol station every 150-170 miles, which is more often than I'd like. Compare this to the 250 miles I regularly got out of Ténéré 700's nearest rival, the KTM 790 Adventure last year, and the Yamaha's range looks rather paltry. The small screen and narrow profile of the Yamaha doesn't provide enough weather protection for my liking either. I found myself blasted by wind and rain on motorway journeys at speeds above 60mph, which greatly added to fatigue on longer rides.
As an RTW overlander
As long as you carry some spare fuel in more remote areas, the Ténéré 700 would make a very good RTW overlander. True, it's not best suited to long motorways blasts, but if your route takes in a varied mix of road and trail while mostly travelling at lower speeds, you'll be well served by the adventurous Yamaha. The bike is also light enough to make picking it up an easy enough task.
The Ténéré 700 is a relatively simple bike compared to some of its more technologically advanced rivals. Apart from switchable ABS, it lacks rider aids like traction control, selectable rider modes, or even a TFT dash (the Ténéré's basic LCD screen reminds me of a Nintendo Game Boy from the '90s). The benefit of all this simplicity and relative lack of electronics is there'll be less to go wrong on your global travels.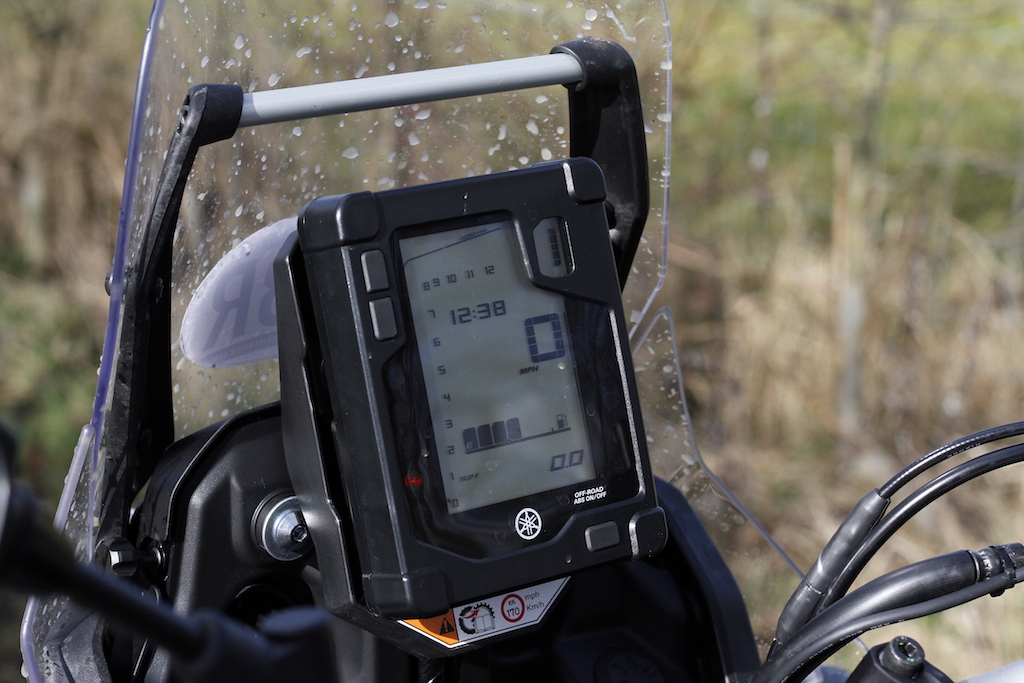 As a pillion carrier
The Ténéré 700 handled perfectly well with a pillion on board, but a lack of power did cause the bike to struggle during overtakes and on steeper hills, particularly while carrying luggage.
While the pillion perch may not look particularly inviting, feedback from my better half has been surprisingly positive, although she did have reservations about sitting on it for anything longer than an hour or two.
To be fair to the Ténéré 700, it wasn't designed with two-up travel over long distances in mind, but if you need to carry a pillion from time to time, it will do a decent job of the task.
Conclusion
At £9,499, the Ténéré 700 lacks some of the features I'd expect to see on an adventure bike at this price point, such as traction control, rider modes, or a TFT screen. While these technological advancements may not be a deal-breaker for you, it's unusual not to see them on a motorcycle in this class that's nudging £10,000, once you add a set
of crash bars (which you'll need if you plan to ride off-road at any point).
However, if you prefer a simpler bike and you are happy to pay the price, you'll be getting one of the most capable adventure bikes for riding off-road around. And, it's a lot of fun during a Sunday blast on the blacktop too.