James Oxley and Bryn Davies round up the latest and greatest biking kit
Sena 50C (Feature image above)
www.sena.com | £454
Life just got easier for budding adventure biking filmmakers thanks to a new motorcycle intercom from Sena which features a built-in 4K camera.
So, why's this a good thing? Well, if you've ridden a bike with a bulky action camera attached to your helmet, you'll know how annoying the additional weight can become after a while.
Sure, it's fine for a quick vlog if that's your thing, but having a camera dangling off the side of your lid ruins the carefully crafted balance its manufacturer spent months, if not years, perfecting. And the extra weight can also literally be a pain in the neck, especially when you whip your head around to do a safety check.
Sena's new 50C intercom solves this problem by incorporating a camera as part of a sleek, lightweight intercom which captures high-quality 4K footage at 30 frames per second. It will also shoot at the lower quality 1080p (which is fine for YouTube) with image stabilisation to give you smooth riding footage. And the camera will take 12-megapixel photographs either in stills, burst, or timelapse modes.
And as the 50C is an intercom, you'll also be able to talk to your mates, listen to music, and get audio directions from your SatNav while you film them on your next tour.
Sena's new device is equipped with both Bluetooth and Mesh which is the technology that allows you to talk to other riders with an intercom. In Mesh mode, it will connect to a group of fellow bikers to a range of up to five miles.
The 50C comes equipped with speakers from the premium audio brand Harman Karmen, and it will respond to voice commands, so you don't need to take your hands off your bike's controls to operate it. Just connect it to your phone and say 'hey Siri' and choose your favourite road trip song, and blast out those tunes.
---
REV'IT! Component H2O jacket
www.revitsport.com | £359.99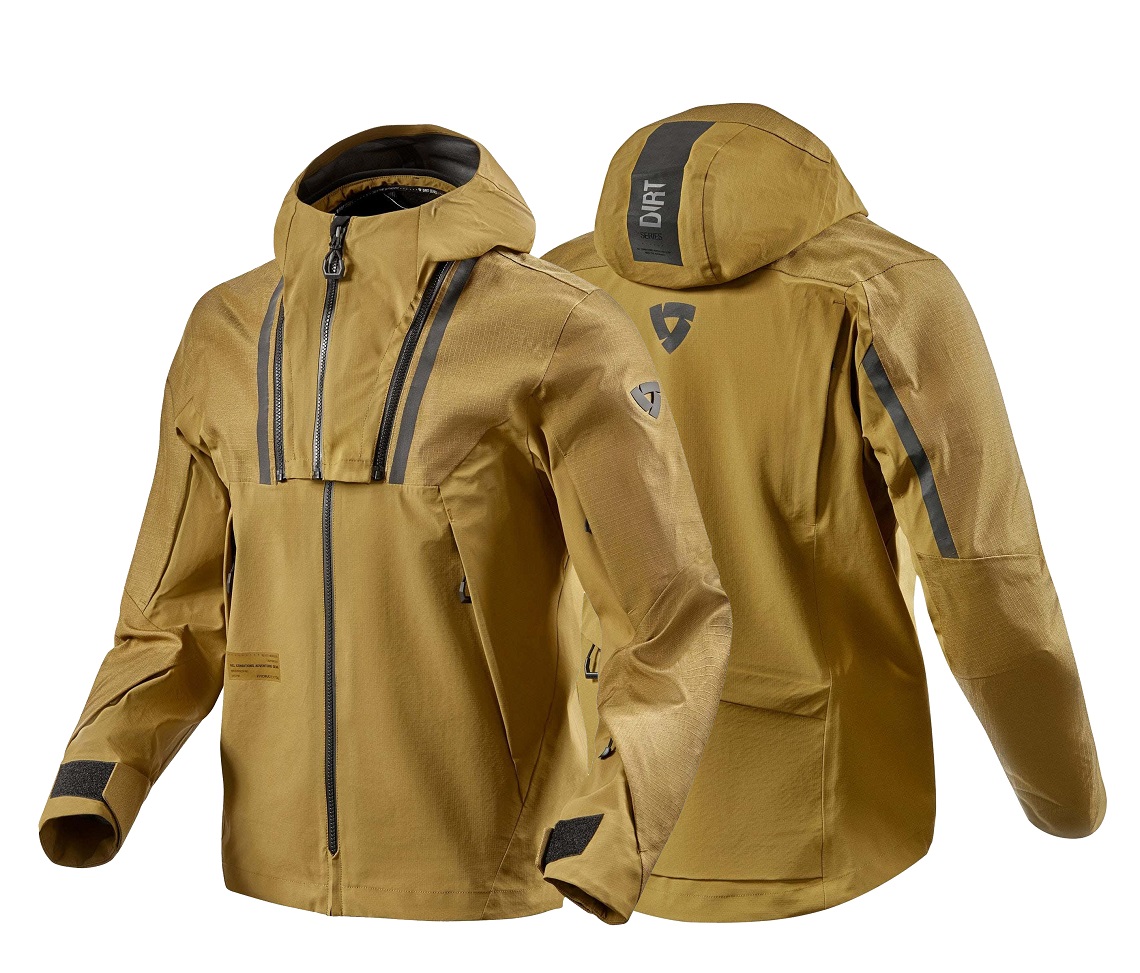 REV'IT! has kept things simple with its latest range of motorcycle clothing, called the Dirt Series. As you can guess from the name, it's aimed at riders who want to explore off-road, but it's mix of casual styling and smart design also makes it great kit for commutes to work, urban adventures, and Sunday rides.
Take the Component H2O as an example. It may look like something you'd wear on a stroll to the pub, but it's actually a CE-certified lightweight and waterproof laminated motorcycle jacket.
The outer shell is made from a flexible stretch ripstop material which is reinforced at the shoulders and arms for increased abrasion resistance.
And you'll find impact protection in the form of REV'IT's CE-level 1 Seesmart armour at the shoulders and elbows which can be removed if you want to wear under armour instead.
Waterproofing comes in the form of a three-layer hyrdatex membrane which is also breathable to help prevent you from overheating on the trails. And knowing that it's all too easy to work up a sweat while riding, REV'IT! has included zipped vents on the lower and upper arms to get plenty of air flowing through the jacket.
There are also four pockets, two inside and two on the outside of the Component H20. The pocket at the rear is designed to store the jackets detachable hood when you're not wearing it.
So, if you're looking for a thoughtfully designed and stylish riding jacket that looks good around town and performs on the trails, the Component H20 is certainly worth a closer look.
---
Kriega R22 Backpack
www.kriega.com | £169.99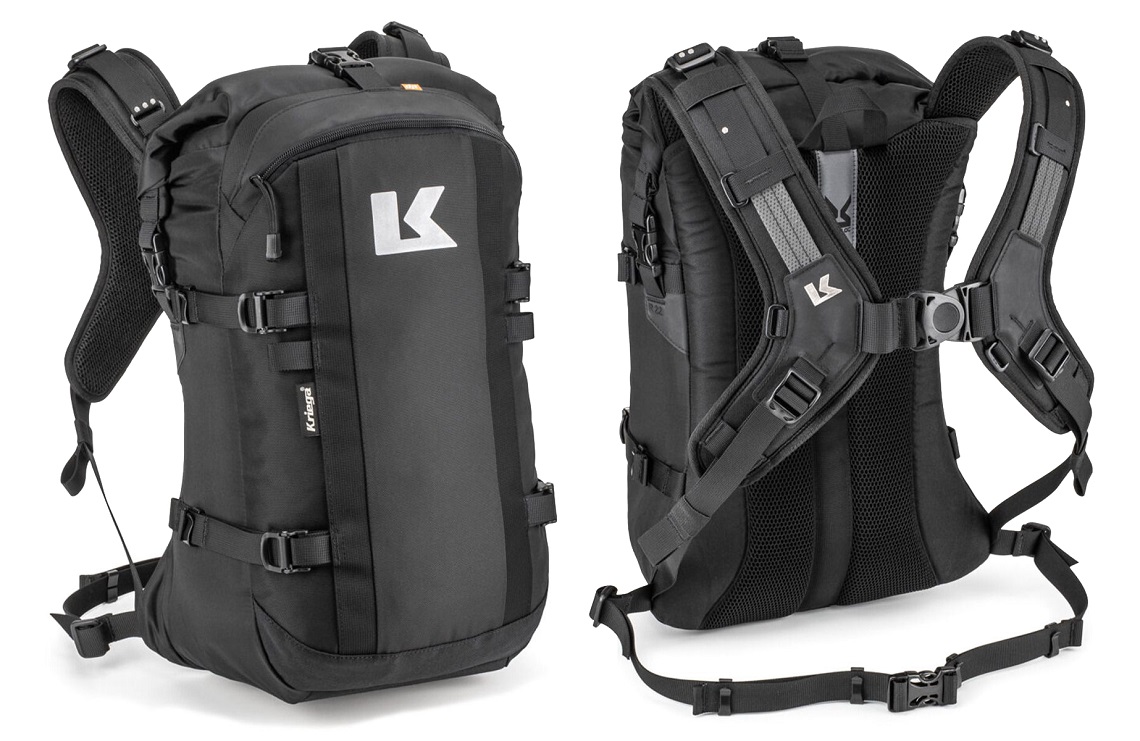 If there's one thing us adventure bikers love, it's luggage. Maybe it's because our bikes look best when loaded up with panniers, or perhaps it's because the sight of shiny aluminium or rugged soft bags means adventure is on the horizon. But good as they look, there are times when all that luggage can be a bit of a hindrance.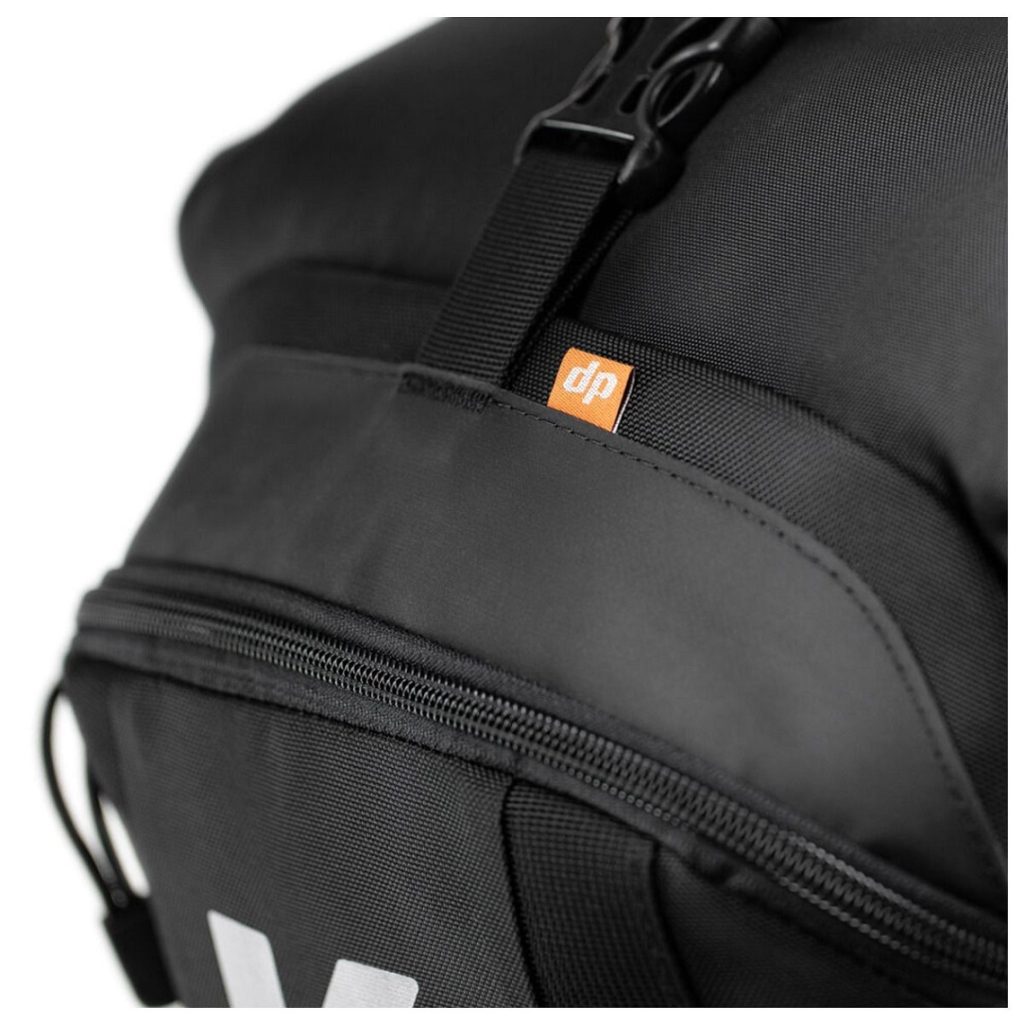 Wide panniers can become a hazard when it comes to slicing through traffic jams, while top boxes can make you look like you have a side job delivering pizzas. And soft bags are all well and good on a trail-riding adventure but try fiddling with those buckles and straps in a cramped motorcycle parking bay in the centre of town when you're in a rush.
Sometimes we need a piece of kit to grab and go that's as faff-free as it is handy. That's where the new Kriega R22 backpack comes in.
It's built around Kriega's Quadloc-Lite harness, which I've used before on the brand's Trail 18 backpack. Unlike typical rucksack straps, which aren't built with bike jackets and bulky armour in mind, the Quadloc-Lite harness fits like a glove and buckles securely at the front, ensuring there's no slipping or movement during a ride.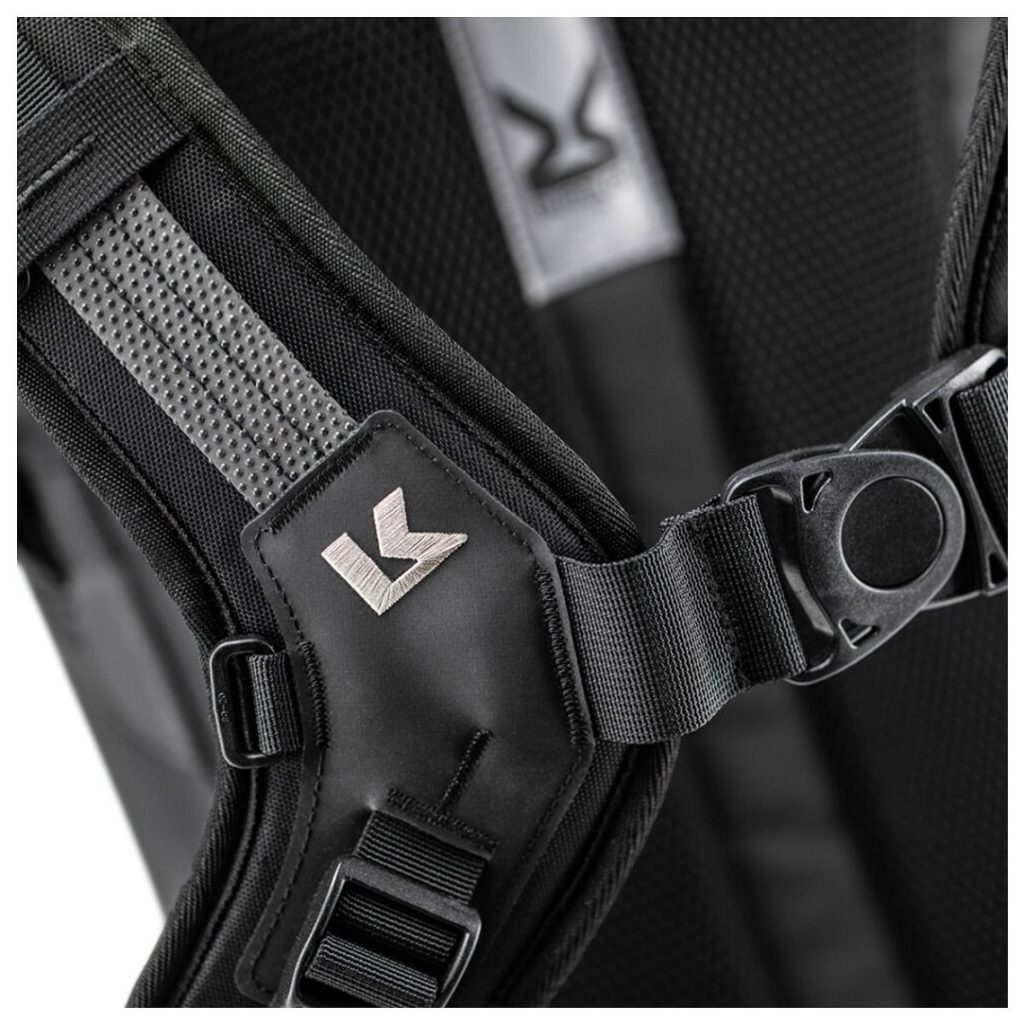 There's even an optional waistband, although I've found the harness works so well that it's just not needed. The soft air-mesh back panel also keeps things comfortable and helps circulate air on warmer days to prevent a sweaty back.
There's plenty of storage on offer too. The main body of the rucksack provides 18l of space for your kit.
It's also waterproof, while the rolltop design is easily accessible when it comes to grabbing kit on the go. There's also a 4l front pocket where you can stash your phone, wallet, or keys, or even a hydration pack away from the main compartment.
Four compression straps, two on each side, help to pull in excess fabric to prevent anything from flapping around at high speed. If that's not enough, extra hook-on points allow you to add Kriega's micro-drypacks for even more stash space.
The entire rucksack is made with a combination of durable 420D Cordura and nylon ripstop to help protect it from scrapes and scuffs that may occur on the road. On top of that, Kriega offers a 10-year guarantee on its range of rucksacks, which provides confidence when you're preparing to invest your cash in a piece of high-end gear.
---
ABR Softshell
www.adventurebikerider.com/abrsoftshell | £85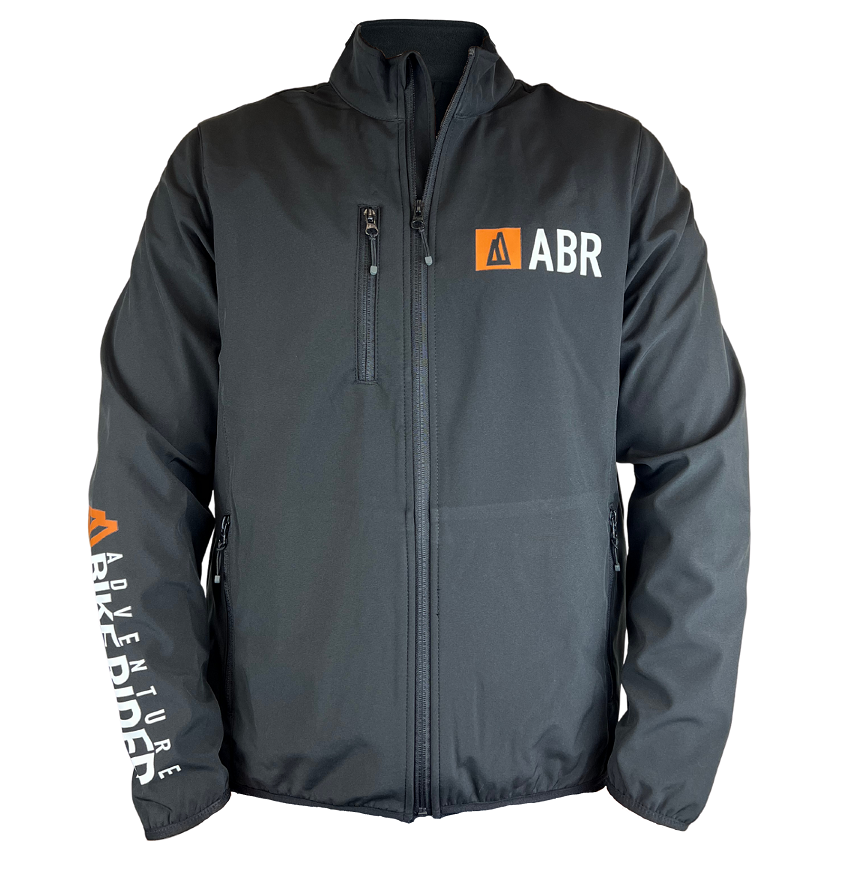 One of the most effective ways of keeping warm in the saddle is to add an extra windproof layer to your gear set up.
You'd be surprised at just how much heat you lose due to wind chill, and by placing an extra barrier in the way of oncoming air, you'll limit its impact.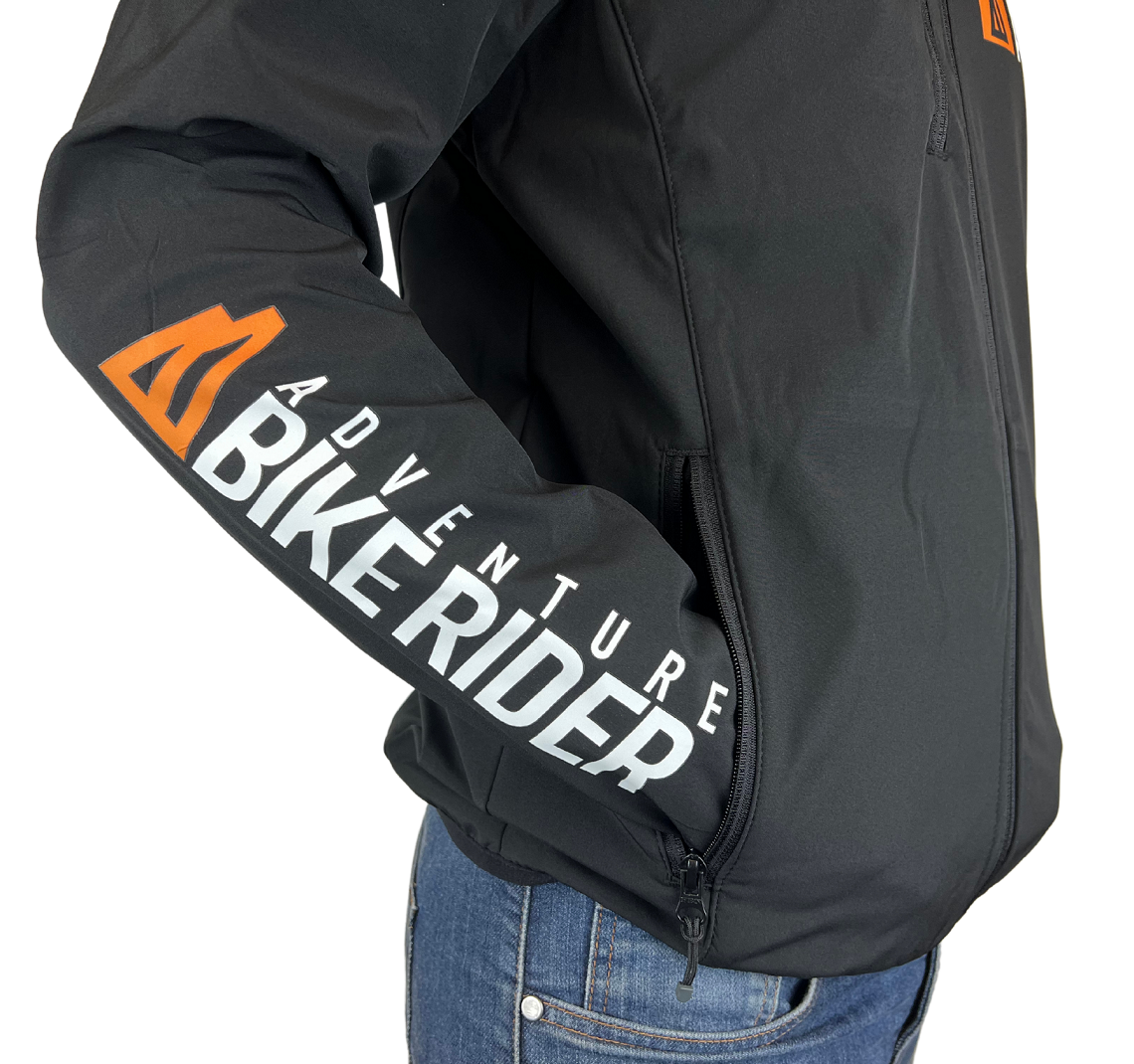 That's why we've decided to launch the ABR Softshell. This windproof softshell jacket has been designed to be worn as either a mid-layer on the bike or an outer layer when you're walking around. And with ABR branding on the sleeve, chest, and back, it's got to be one of the best-looking jackets around (although we would say that, wouldn't we?).
With a water repellent coating on the outer, the ABR Softshell will repel light showers, while the windproof material does a great job of keeping biting winds at bay. The inner is lined with a beautifully soft microfleece which makes the jacket comfortable to wear while also providing a great amount of insulation and warmth.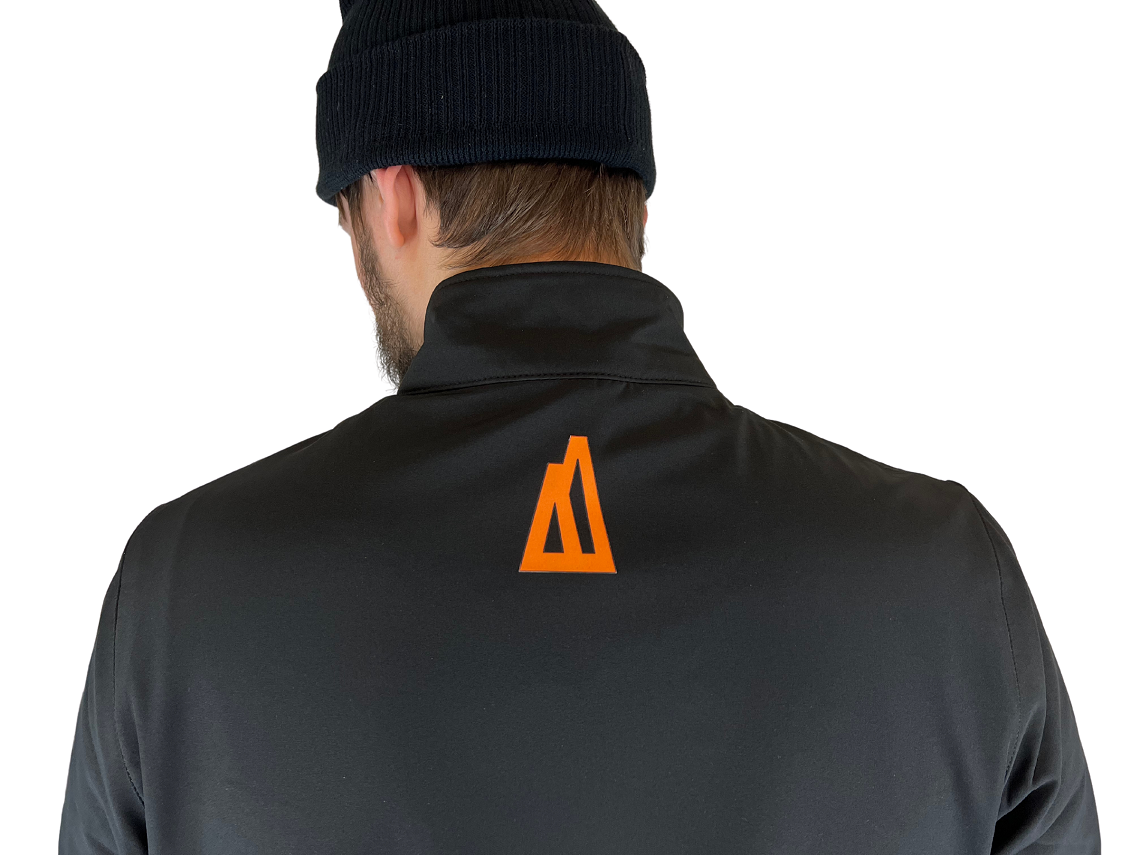 To further keep the cold out and the warmth in, the cuffs and the hem on the Softshell are elasticated to ensure a close fit, and the main zip is backed by an internal storm flap. The collar rises high up the neck and is microfleece lined for comfort, and it fits snugly under a motorcycle jacket.
On a practical level, you'll get three zipped pockets. There are two large handwarmer pockets (which are nicely lined with microfleece for comfort and warmth) and a large chest pocket which is perfect for storing a wallet or your bike key when you're walking around.
And. for when it gets too warm, the ABR Softshell's lightweight and packable nature means it's easy to stow away in your panniers without taking up much room (my XXL rolls up just a bit bigger than a tube of Pringles).