There's a whole world out there just waiting to be explored, and to inspire you to do just that, James Oxley and Ollie Rooke highlight some of the best motorcycle tours and events taking place across the globe in 2022
Join us at the 2022 Adventure Bike Rider Festival ( 24-26 June).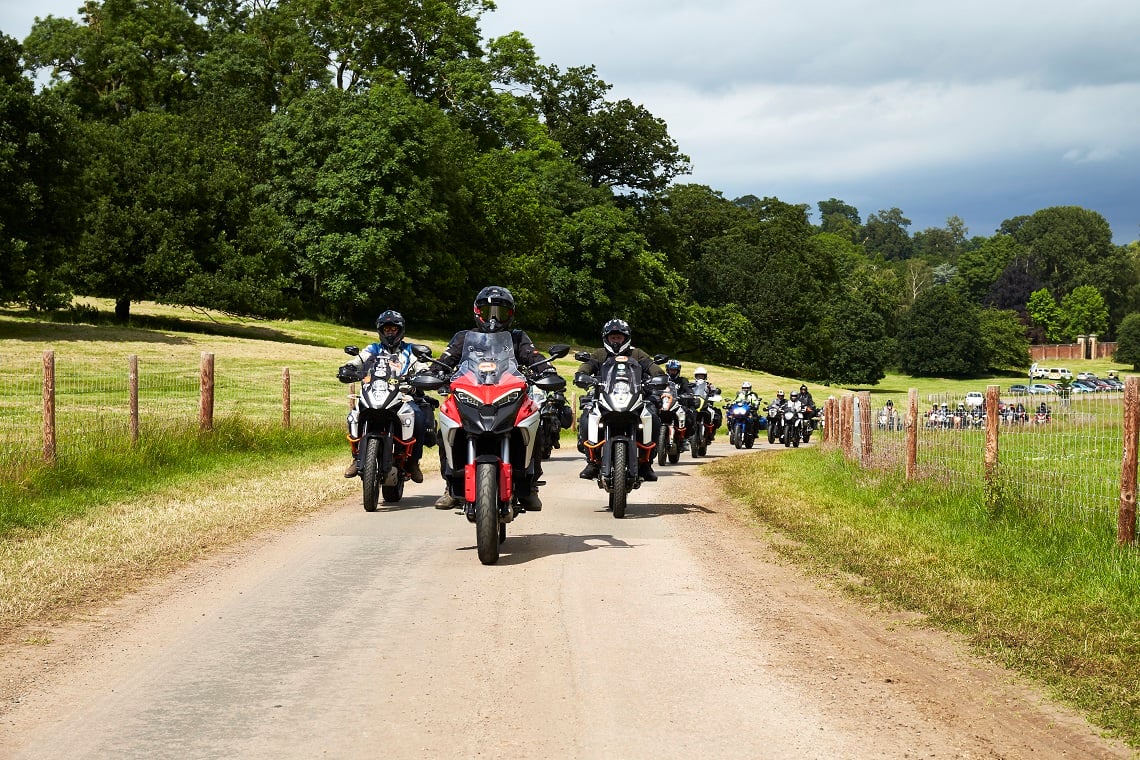 What is it?
The 2022 ABR Festival will be the greatest celebration of adventure biking ever held in the UK. Join us in the magnificent grounds of the Ragley Hall Estate in Warwickshire for three days of biking action, entertainment, and above all, good times.
Enjoy live music, meet celebrities of the adventure biking world, ride the 20km AX41 Adventure Trail, see the latest bikes, and relax around the campfire, all at a grade-A venue.
Why should I do it?
Whether you're looking for inspiration and advice for your next adventure, or you simply want to enjoy a weekend of fun with a great bunch of people, don't miss the ABR Festival. Alongside the two-wheeled action and live entertainment, you'll find a huge variety of delicious food to choose from, as well as first-class facilities (including posh toilets and hot showers), and a pint of beer for just £3. And if you don't fancy camping, there are plenty of hotel, B&B, and glamping options available.
How do I get involved?
Find out more and get your tickets at www.abrfestival.com.
---
Circumnavigate Ireland by motorcycle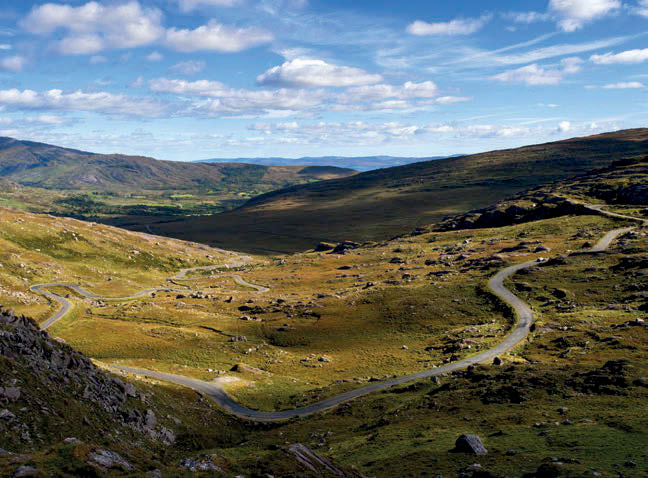 What is it?
Ride the iconic Wild Atlantic Way and explore the rich history of Ireland's east coast on a 13-day tour around the whole of the island on your choice of BMW bike. You'll discover iconic destinations like the Cliffs of Moher, the Ring of Kerry, and the Beara Peninsula on a carefully planned route that takes you off the beaten path.
By day you'll ride amazing roads and by night you'll experience the warmth of hospitality Ireland is famous for the world over.
Why should I do it?
As well as getting to ride the Wild Atlantic Way (a must for any two-wheeled visitor), this tour allows you to explore so much more as you ride a lap of the island of Ireland.
How do I get involved?
Contact the Lemonrock Bike Tours team to find out all about the Round Ireland Motorcycle Tour at www.lemonrockbiketours.com.
You'll also be able to find out about their female-only Women Rock Motorcycle Tour in Ireland.
---
Enjoy the Algarve off-road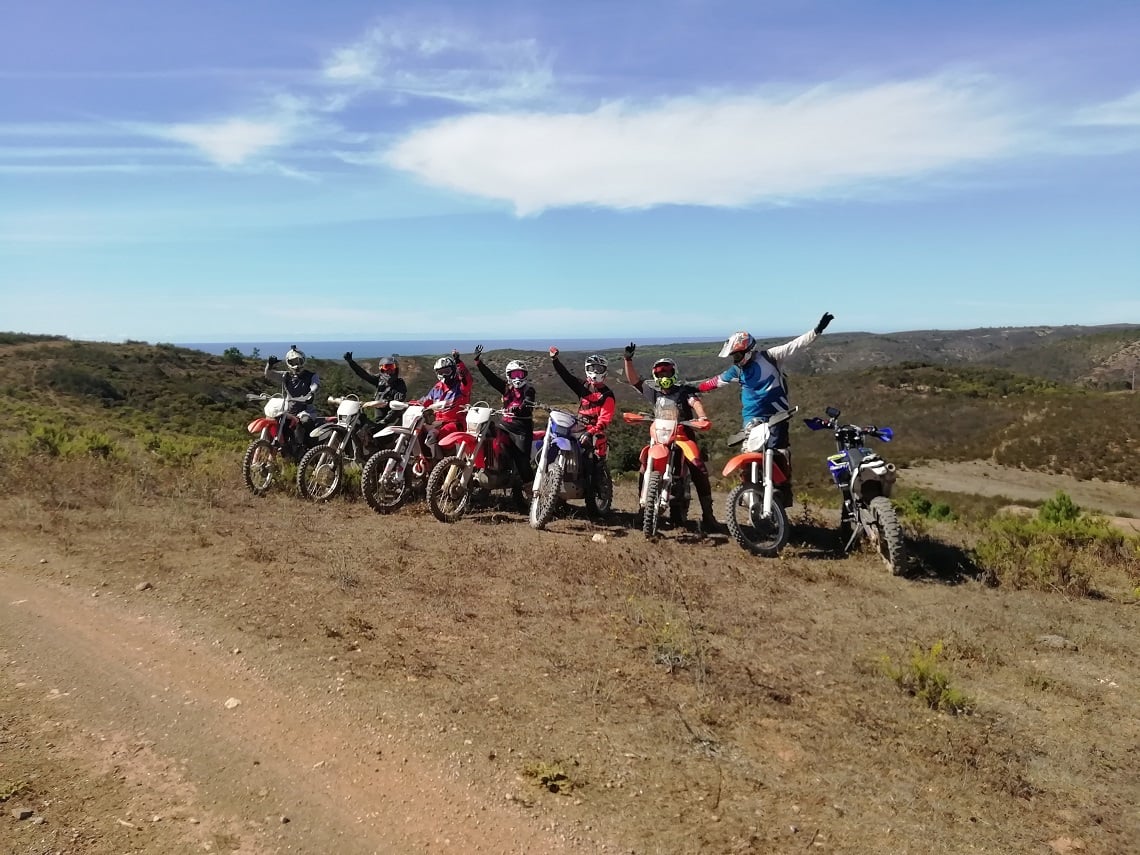 What is it?
Ride the beautiful western Algarve with its endless trails, sandy beaches, challenging hills, blue skies and sunshine.
Whether you're a beginner, intermediate, or experienced rider, you can immerse yourself in this stunning corner of Portugal which offers a mix of remote landscapes, dramatic coastlines, picturesque villages, and tourist facilities. Why not take your family along so they can relax while you ride?
Why should I do it?
This area of Western Europe is a biking paradise and the folks at Algarve Trail riding Tours know it better than most, having operated in the area since 2017.
Inclusive in the tour price are your bike, guide, fuel, insurance, gear, and a movie of your ride. You can stay in the tour company's choice of five-star rated holiday homes with pool and ocean views.
How do I get involved?
Get in touch with Anton at [email protected], or visit www.algarvetrailriding.com, as well as the Algarve Trail riding Tours YouTube, Facebook, and Instagram channels.
---
Explore the Andes mountains and Amazon Jungle of Ecuador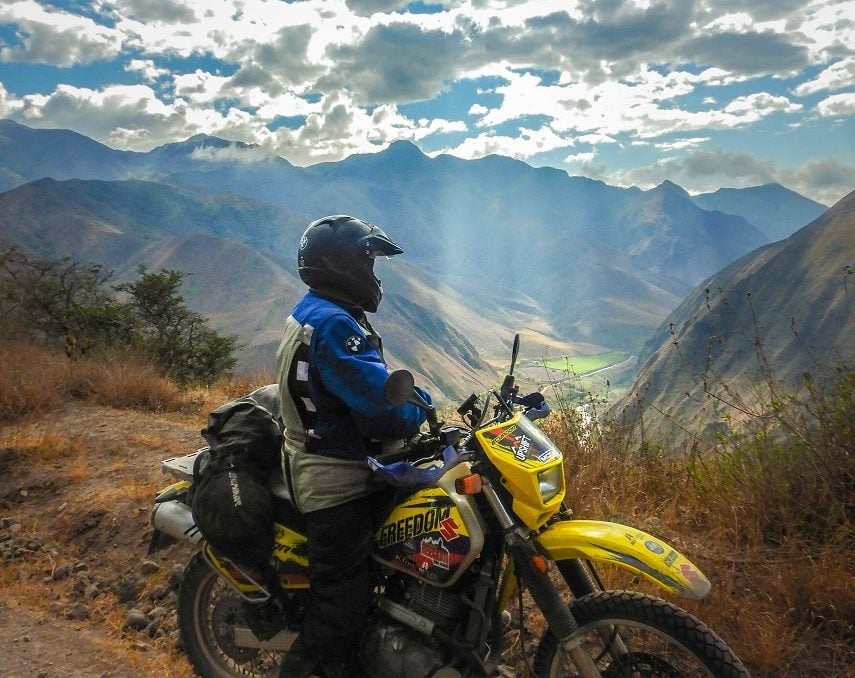 What is it?
If you're looking for an extreme adventure in 2022, then Ecuador is the perfect destination. Venture far off the beaten track on this 10-day tour that takes you through remote areas of mountains and jungle that few visitors will ever see. You'll cover around 1,000 miles, spending 70% of your time on dirt and gravel roads as you immerse yourself in exotic and ever-changing landscapes.
Why should I do it?
This equatorial country is bursting with adventurous experiences, and the folks at Ecuador Freedom Bike Rental are experts at helping you find them. Ride the Andes and the Amazon by day and enjoy luxury food and accommodation by night. This is a 100% all-inclusive tour, but be advised, it's a challenging adventure and not for the faint-hearted.
How do I get involved?
Contact the team at Ecuador Freedom Bike Rental on [email protected]. Or visit their website at www.freedombikerental.com.
Read about ABR's ride with the tour company at www.bit.ly/ABRecuador.
---
Tick off Scotland's best roads.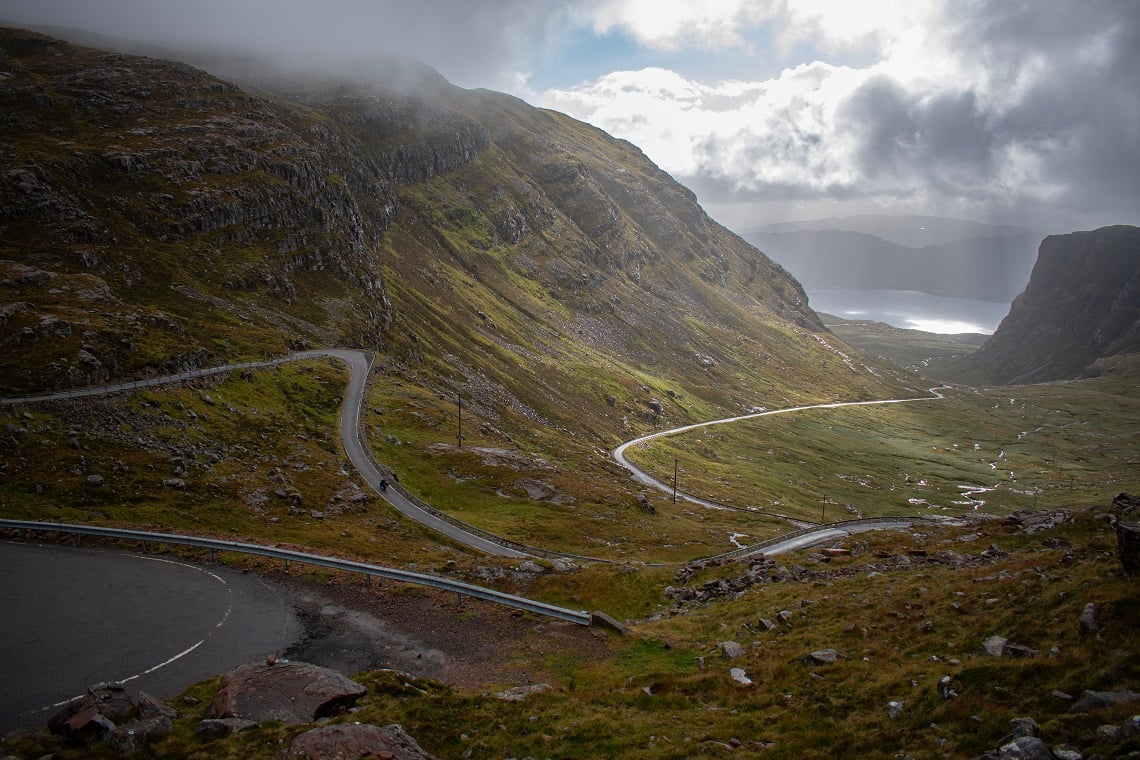 What is it?
Starting in the Yorkshire Dales, venture north and cross the border in search of the best roads Scotland has on offer on this guided tour.
Travel along the rugged west coast past sandy beaches and ride the magnificent Bealach Nà Ba, one of our favourite roads in the UK, before experiencing the best of the Highlands on your way back down south.
Why should I do it?
We're huge fans of riding in locations across the UK, but Scotland may well be the pick of the bunch, with spectacular scenery and cracking roads that see it go toe to toe with many other bucket-list destinations across the globe.
This is your chance to experience it all, with the help of knowledgeable guides who'll lead you on the best roads by day and arrange for top quality accommodation each night. If you're looking for a trip for a group of riding mates to go on next year, this is the one for you.
How do I get involved?
At www.madhattertours.com or call 07966 367 690 to start your adventure.
---
Ride the Rocky Mountains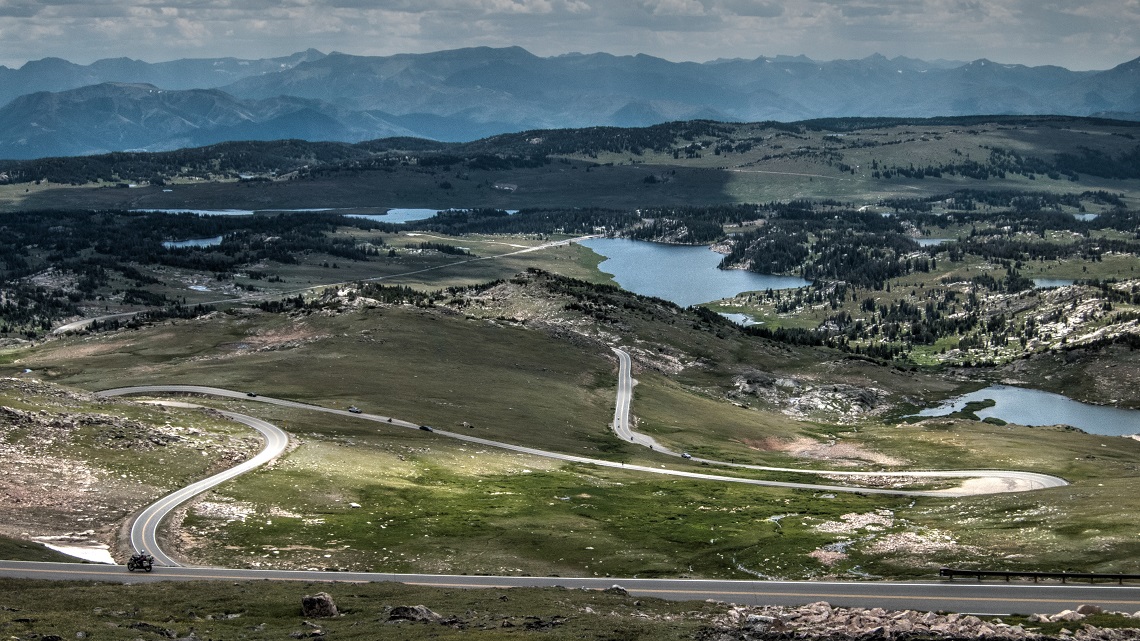 What is it?
Explore Yellowstone National Park, ride the Beartooth Highway, and visit the Little Bighorn on an incredible tour of the USA's Rocky Mountains. You'll experience the most spectacular roads and fabled landscapes America has to offer on this 14-day tour, including Grand Teton, Arches and Canyonlands National Parks, and the expansive plains of Wyoming.
Why should I do it?
Because America is the ultimate road trip destination and it's a place we highly recommend riding at least once in a lifetime (hopefully more). If you're looking to escape the crowds on wide-open roads through vast scenery, this guided or self-guided tour is for you. You can choose from a selection of Harley-Davidson bikes, as well as Triumph Tigers, BMW RT and GS models, and Yamaha MT-07s and FJRs.
How do I get involved?
Contact the Orange and Black team at [email protected] or visit www.orange-and-black.co.uk. The company also operates tours throughout the rest of the world.
---
Seven days of heaven in Andalucia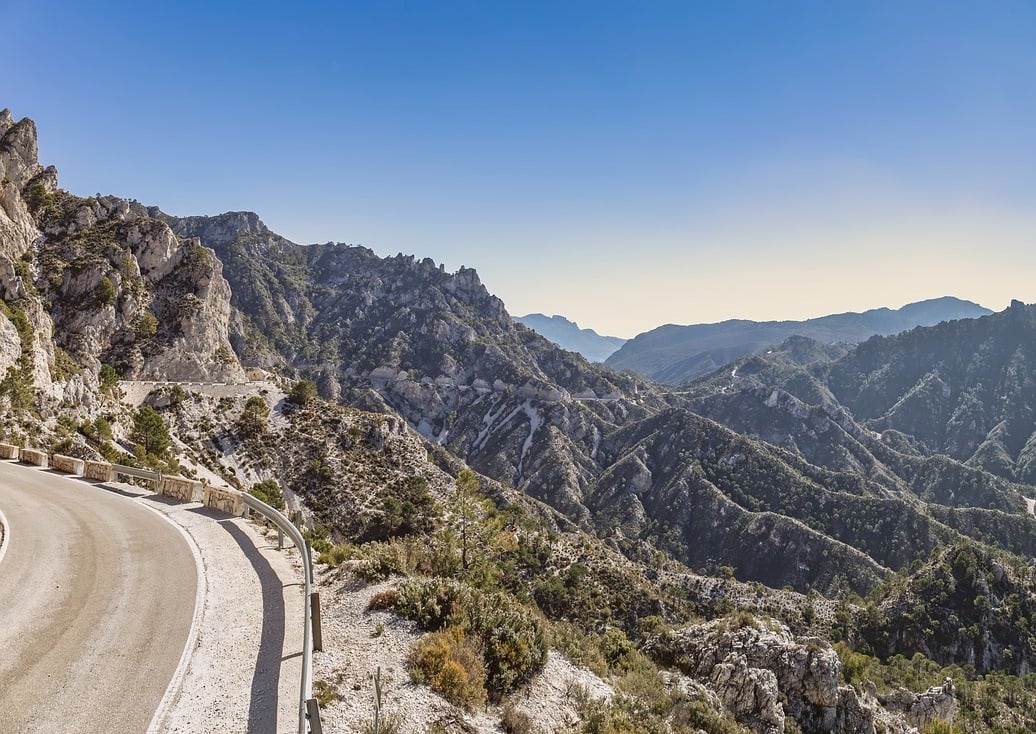 What is it?
Rent your dream motorcycle and enjoy seven days of superb riding through the very best that the Spanish region of Andalucia has to offer. By day, you'll gorge yourself on near-empty silky-smooth roads and discover the fascinating Moorish cities of Cadiz, Sevilla, Granada, and Antequera.
You'll also pass through picturesque Pueblos Blancos, the white hillside villages that Andalucia is famous for. By night you'll eat delicious tapas and listen to flamenco music drifting into the summer air.
Why should I do it?
Plenty of new bike launches are held in Andalucia for a reason. The roads are world-class, the landscape and coastline are stunning, and the weather is pretty much guaranteed to be resplendent with sunshine and blue skies. Go and explore it for yourself on Motohire Spain's Andalucia Classico tour. The company provides your bike, route and accommodation so you can relax and enjoy the ride.
How do I get involved?
To book your tour, email [email protected], or visit www.motohirespain.com.
---
Ride Thailand's Road of 1,000 curves.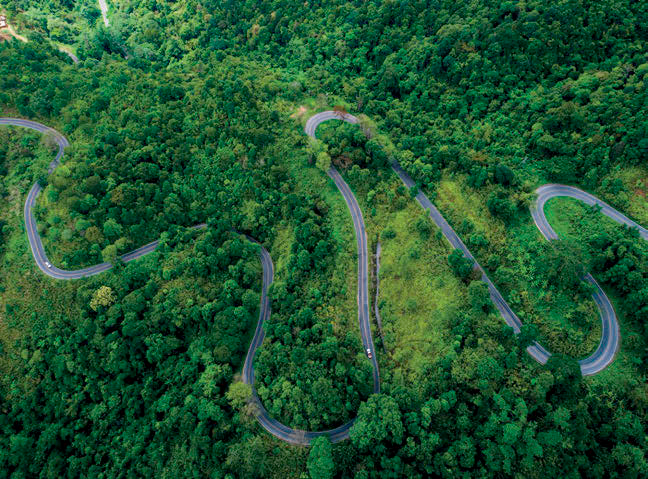 What is it?
A 10-day guided ride through Thailand exploring the very best roads the northern area of the country has to offer, including the Road of 1,000 curves, which is as exciting as it sounds.
You'll be able to continue your adventure out of the saddle too, with two rest days giving you ample time to immerse yourself in this wonderful country.
Why should I do it?
ABR editor James rode this tour in northern Thailand in 2019 and described the roads as 'perfectly paved racetracks, with never-ending curves and bends that seem to have been designed with bikers in mind'.
With accommodation booked each evening, motorcycle hire included, and a guide leading the way at all times, you don't have to worry about anything more than picking your best line and enjoying the ride.
How do I get involved?
Check out the Thailand Extreme tour at www.edelweissbike.com.
---
Venture into Mongolia's trail biking heaven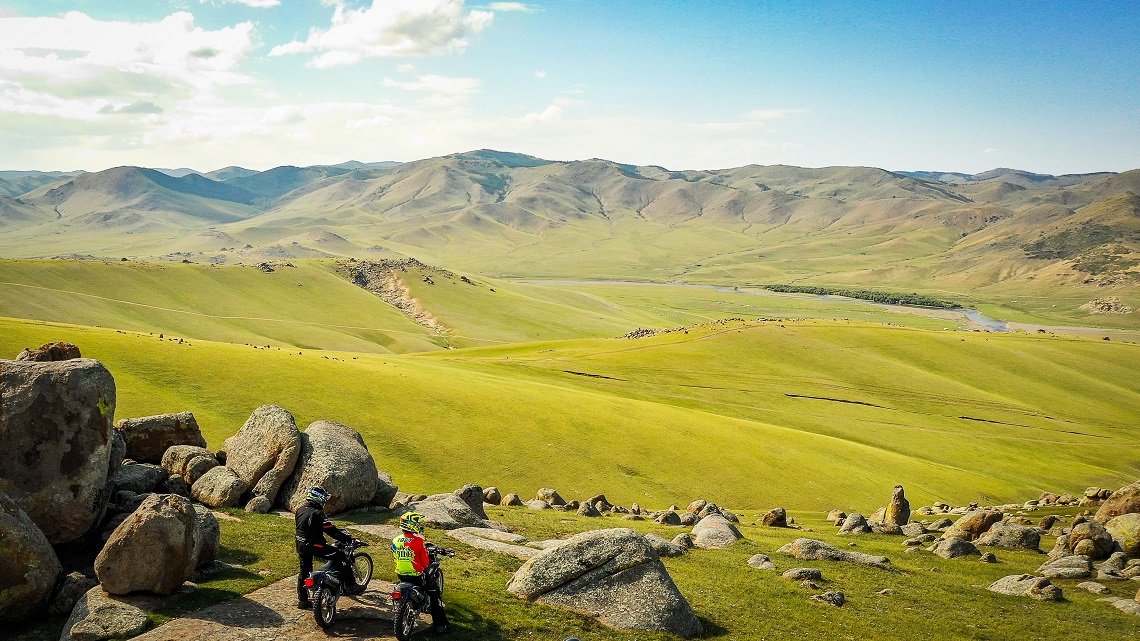 What is it?
Mongolia is a country without barriers, fences, or even many paved roads, making it an absolute paradise for exploring on a knobbly-tyred KTM dirt bike.
Spend 70% of your time getting stuck into the rough stuff on this nine-day guided tour of the far-eastern nation and see for yourself just why it's so popular with RTW two-wheeled travellers.
Why should I do it?
Mongolia is a country that's almost nine times larger than the UK, with a population three times smaller than that of London, and those empty plains are simply begging to be explored by motorcycle travellers. But there's no doubt that it's an intimidating challenge to tackle alone.
That's where Ride Expeditions come in, with guides, medics, a support vehicle, and even a mechanic on-hand to support you every step of the way.
How do I get involved?
Contact the Ride Expeditions team on email at [email protected] or visit www.rideexpeditions.com for more information.
---
Explore the stunning Silver Coast on enduro bikes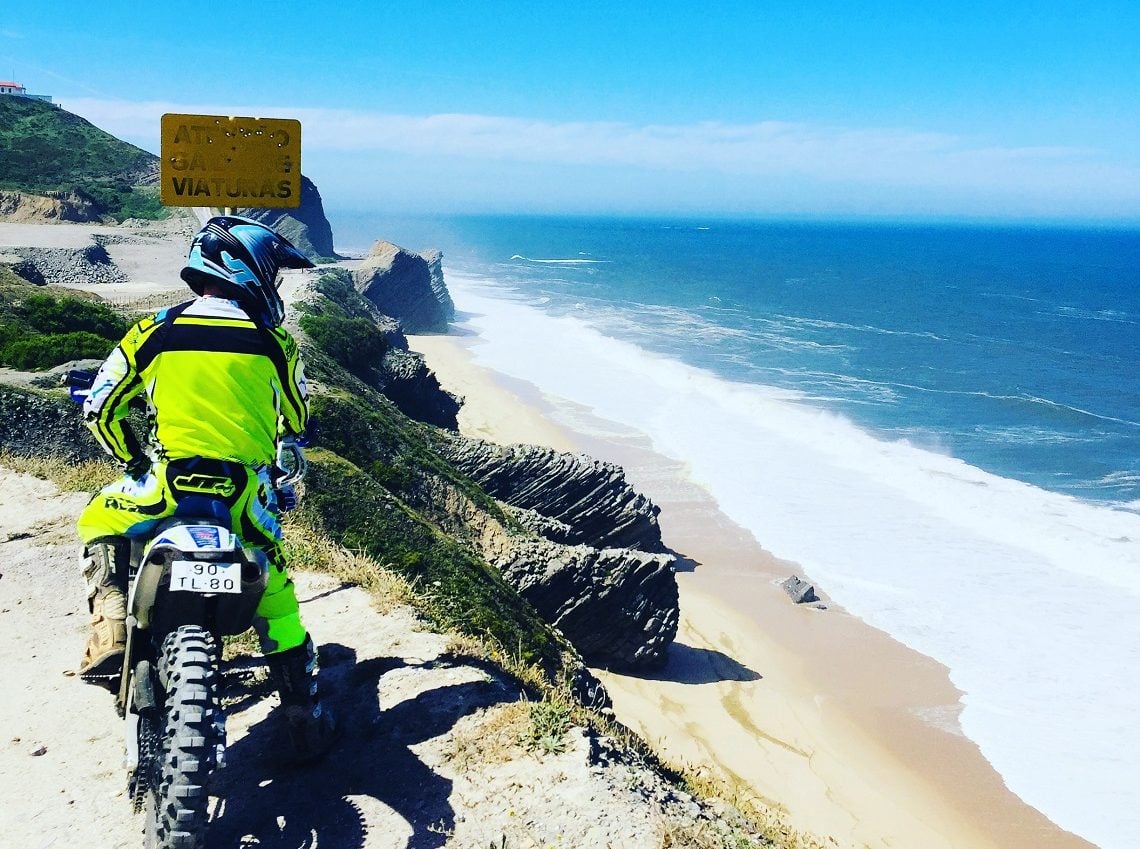 What is it?
Feed your hunger for trail riding adventures with the team at Intrepid Trails. They're based along Portugal's stunning Silver Coast with access to some of the best enduro riding terrain the country has to offer, with a climate suited to year-round riding.
You'll get to play in sand dunes, on vast sandy beaches, along forest tracks, and in the mountains as you explore the northwest of the country on Sherco factory replica bikes. Each day you'll be led by an experienced tour guide and enjoy a delicious three-course beachfront lunch.
Why should I do it?
Intrepid Trails tours are all about ensuring you have plenty of fun on a proper adventure, so the team will take you on the best trails they've discovered over many years of riding in Portugal. You're guaranteed to return home a happier and more accomplished rider.
How do I get involved?
Find out more at www.intrepidtrails.com or contact the team at [email protected].
---
Travel the adventure riding paradise of Patagonia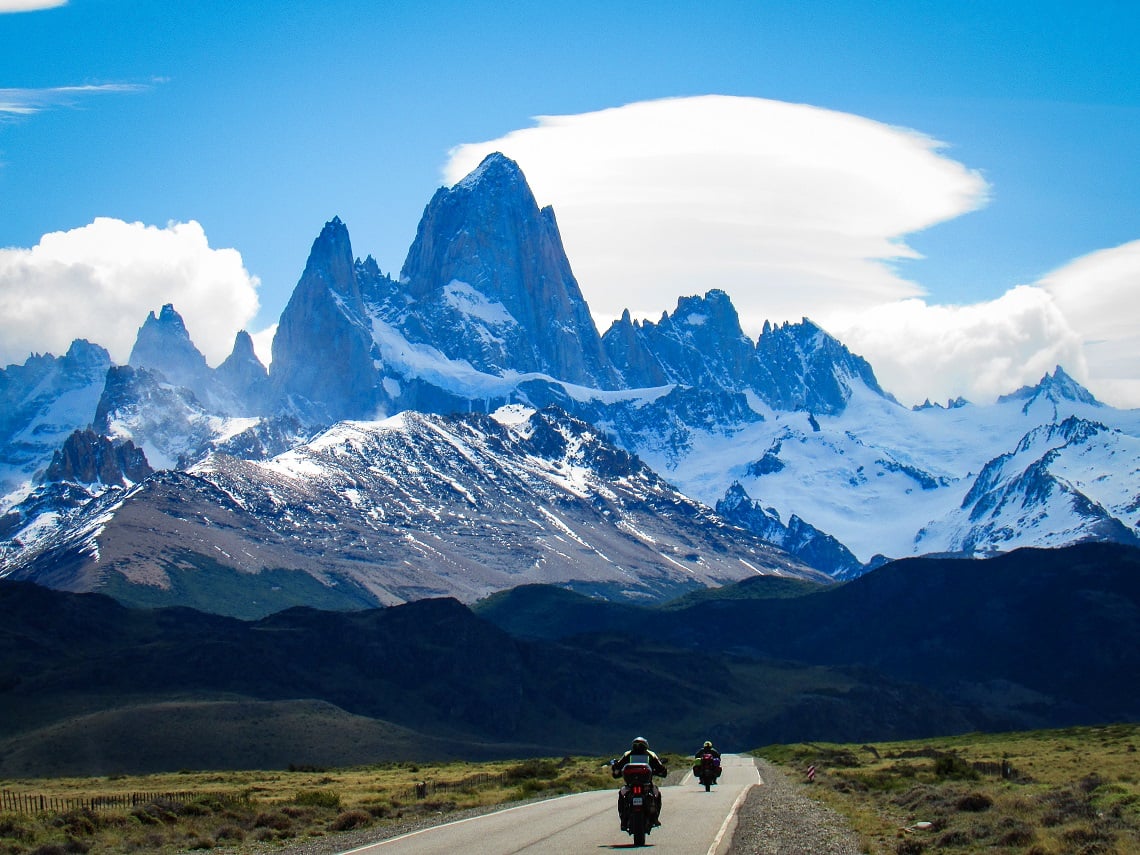 What is it?
Explore one of the world's most breathtaking landscapes on a 19-day guided tour through Patagonia. Along the way zigzag between Argentina and Chile as you take Ruta 40 and the Carretera Austral south, two of the most famous biking routes on the planet, before arriving in Ushuaia, the world's southernmost city.
Why should I do it?
For the chance to ride two iconic long-distance highways, immerse yourself in South American culture, and witness some other-worldly landscapes along the way. This is what adventure biking is all about. Riding a big adventure bike, capable of conquering the 2,800 miles ahead of you, and a team in support that includes medics and a trip manager, you can explore this stunning region with confidence. Oh, and don't forget to try an Argentinian steak while you're at it.
How do I get involved?
Contact the team at Ride Expeditions at [email protected] or visit www.rideexpeditions.com for more information
---
Experience the best roads South Africa has to offer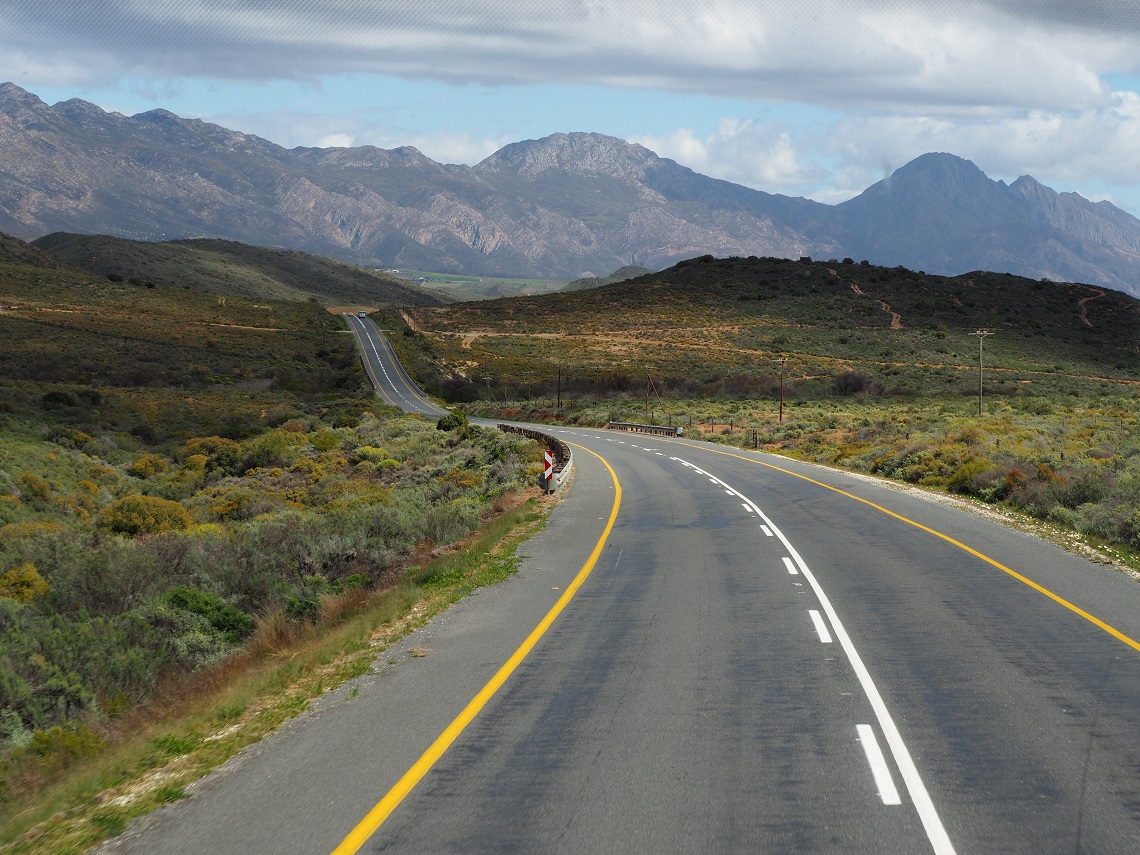 What is it?
Take a ride along South Africa's Garden Route, a beautiful stretch of coastline near to Cape Town, and experience the best tarmac riding imaginable.
Eight days won't seem like enough as you ride Chapman's Peak Drive, which ABR bike tester Julian calls the best coastal route in the world, alongside miles and miles of billiard-table smooth tarmac inland.
Take a break along the way to visit the penguin colony at Betty's Bay, and Cape Agulhas, the southernmost tip of Africa.
Why should I do it?
Ribbons of smooth tarmac, a new country to explore, beautiful weather, and a big adventure bike between your legs; what more could you want?
Follow your local guides and discover how fascinating and fun South Africa is, before relaxing in top quality accommodation each evening, including a stay in a luxury lodge inside the Addo Elephant National Park.
How do I get involved?
Email [email protected] and ask about the Garden Route, or head to www.rideexpeditions.com.
---
The trip of a lifetime in Africa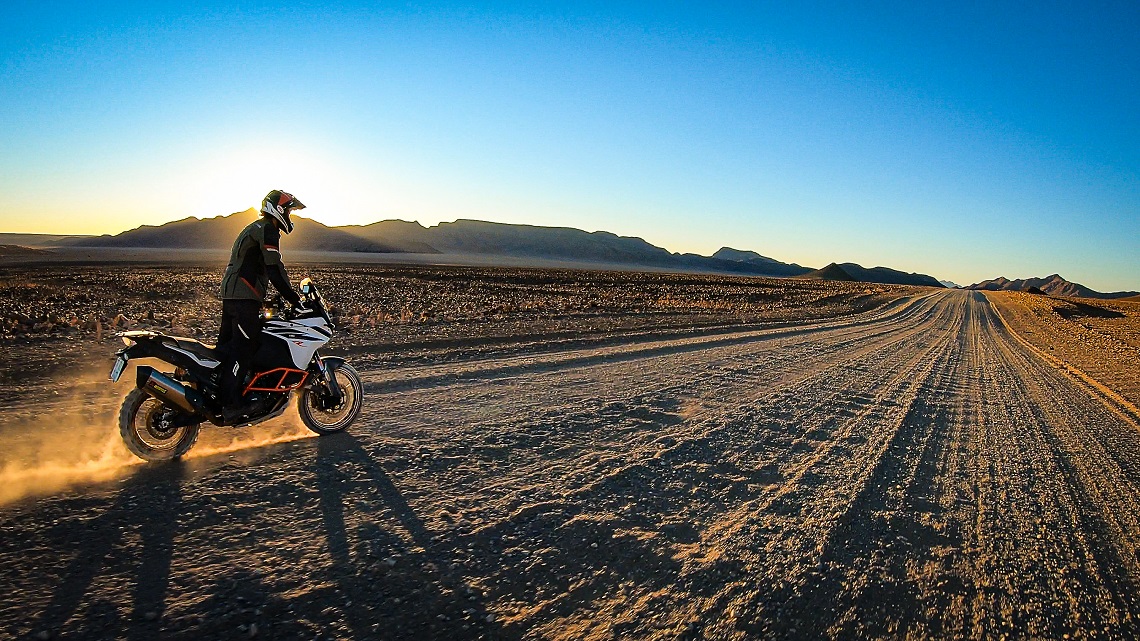 What is it?
An 18-day blockbuster of a trip through four southern African countries. Witness the ferocious power of the Victoria Falls in Zimbabwe, watch elephants and giraffes frolic by the roadside in Botswana, kick up dust and sand in Namibia as you ride off-road through the Namib Desert, before cruising into South Africa's Cape Town triumphantly after the adventure of a lifetime.
Why should I do it?
A ride through Africa is guaranteed to be a unique, unforgettable experience.
Travel 3,000 miles through southern Africa and see big game from the saddle, sleep underneath stunning southern hemisphere night skies, and ride some truly epic roads and trails. You can explore in confidence too thanks to local guides, a support team who'll be with you at all times, and fellow riders to share the memories with.
How do I get involved?
Go to www.rideexpeditions.com and look for the Victoria Falls to Cape Town tour to get started.
---
Ride trails in Portugal created by a Dakar legend.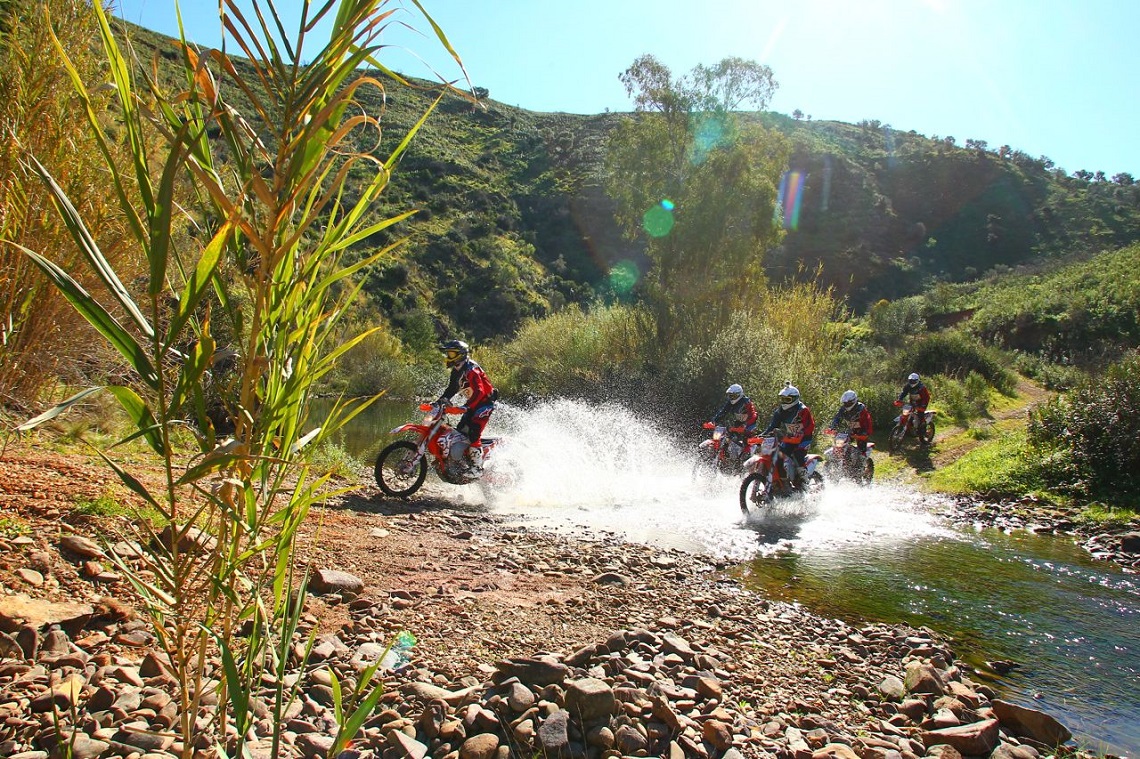 What is it?
Do you want to ride one of the world's best trail riding destinations, following routes created by a Dakar Rally legend? Well, you can do just that with Ruben Faria Adventure Tours in Portugal.
Ranging from one to five days, the tours take you on the best trails the country has to offer as you explore remote countryside, mountain trails, and pristine beaches.
Whether you want to travel coast to coast, explore rocky peaks, or visit the edge of Europe at Sagres, Ruben has a tour for you.
Why should I do it?
As one of the best riders in the world and an experienced Dakar racer, Ruben knows a thing or two about off-road riding.
He's used his expertise to put together some incredible routes across Portugal. Plus, when you're out of the saddle, you'll benefit from his team's knowledge and local know-how as you enjoy delicious food, great wine, and good company at night.
How do I get involved?
Take a look at www.rubenfariaadventuretours.com, or contact the team at [email protected].
---
An adventure biking tour of the UK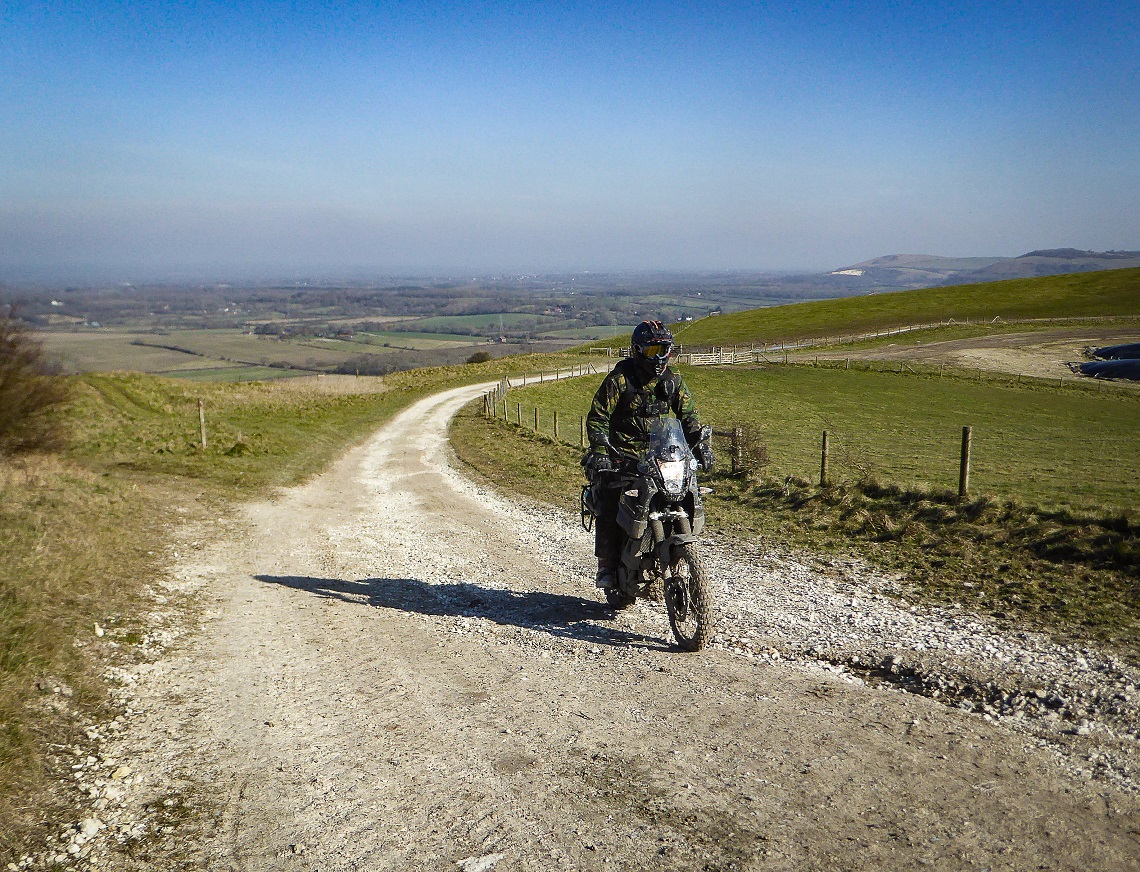 What is it?
Turn off the tarmac and explore the UK on a variety of unpaved tracks and green lanes, including sections of the Trans Euro Trail, before rejoining the blacktop in search of the best roads that two wheels can take you on. Splash through river crossings in stunning scenery, stay in unique accommodation, and spend the evenings trading stories with your fellow riders, before doing it all again the next day.
Why should I do it?
We've highlighted some incredible overseas adventures in this list, but staying in the UK is a sure-fire way to maximise your riding time during a biking holiday. Tour operator Ride Expeditions typically runs guided adventures through some of the world's most far-flung and intrepid destinations, and by bringing that expertise to the UK, you know the team will be able to seek out the best trails and roads imaginable.
How do I get involved?
Contact the team at Ride Expeditions at [email protected], or visit www.rideexpeditions.com for more information.
---
Eleven days in the saddle exploring southern Greece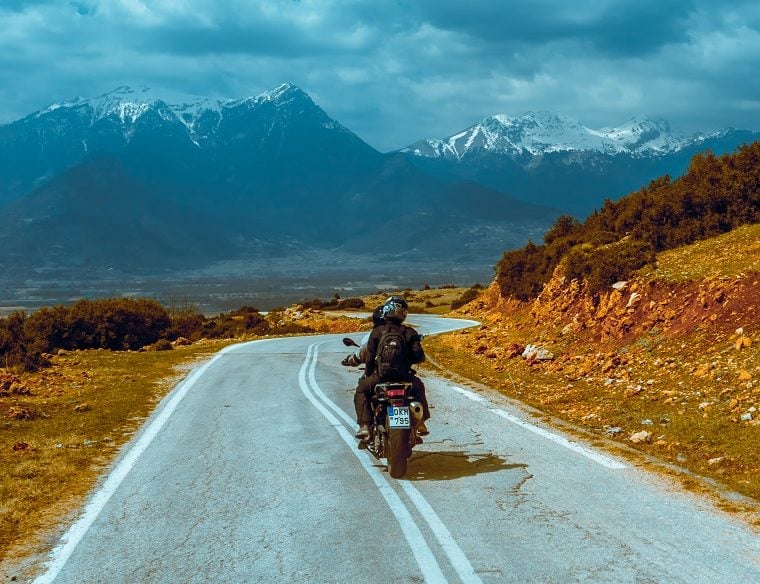 What is it?
An 11-day, all-inclusive guided tour through the region of Peloponnese in southern Greece. Explore the varied landscape from the saddle as you tackle mountain passes and cruise down coastal roads, before hopping off the bike to discover Greek history with visits to five UNESCO World Heritage sites.
Why should I do it?
Greece isn't necessarily a British biker's most obvious destination of choice, seeing as it's nestled away on the south-eastern tip of Europe.
That's a shame though because it's an absolute gem to explore on two wheels.
This tour is your chance to discover it. With bike rental, top-notch accommodation each night, dinner, a van for your luggage, and guides all included in the price, all you need to do is fly, ride, and soak up the sun on your rest days. The tour can also be done self-guided if you prefer to march to the beat of your own drum.
How do I get involved?
Email the MotoGreece team at [email protected], or head to www.motogreece.gr.
---
See the best of New Zealand's two islands on a 14-day tour.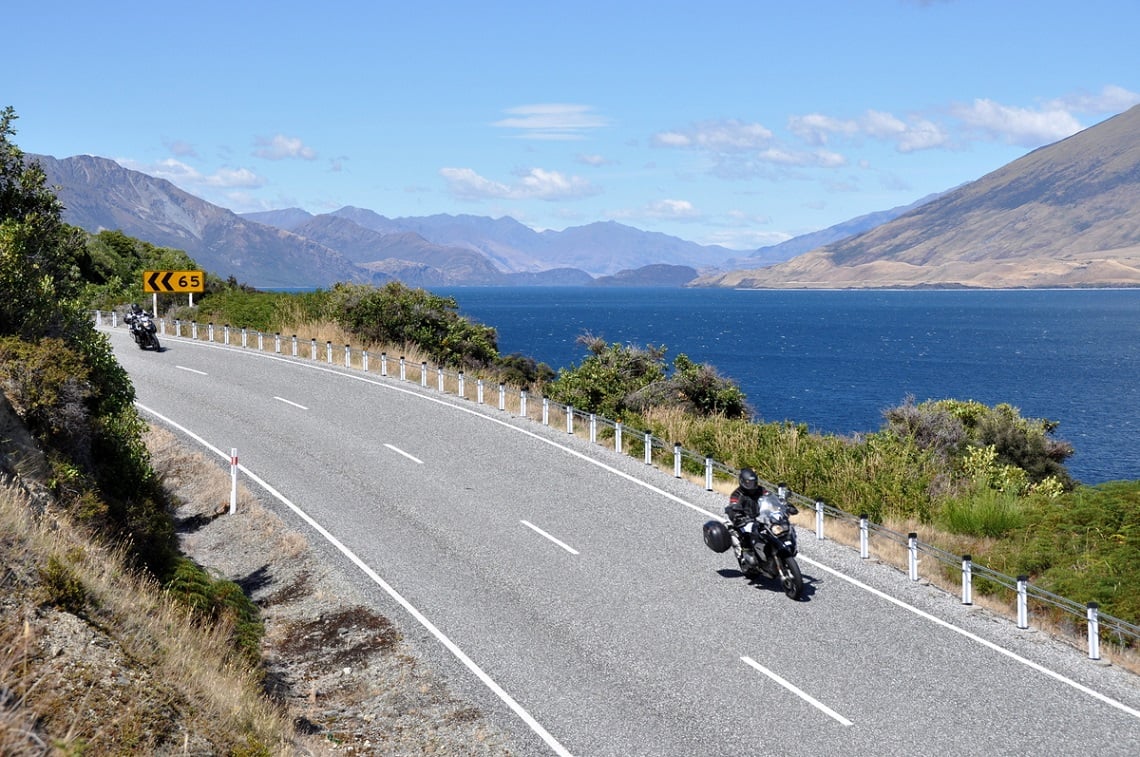 What is it?
Visit a true bucket-list touring destination and explore both of New Zealand's islands on this 14-day guided adventure.
From a ride down the rugged and wild west coast, visiting the rainforests and glaciers along the way, to views of Mount Cook, New Zealand's tallest peak, you'll leave no stone unturned as you tick off every must do and see what this paradise down under has to offer.
Why should I do it?
New Zealand is something of a dream destination for bikers, offering stunning views and an ever-changing landscape that guarantees no two days are ever the same.
Make the most of your time in and out of the saddle with the help of expert guides and a package that includes bike hire and accommodation each evening. All you need to do is arrange your flights. Oh, and remember to pack a camera.
How do I get involved?
Head over to www.edelweissbike.com to get your adventure started.
---
Journey through the land of the rising sun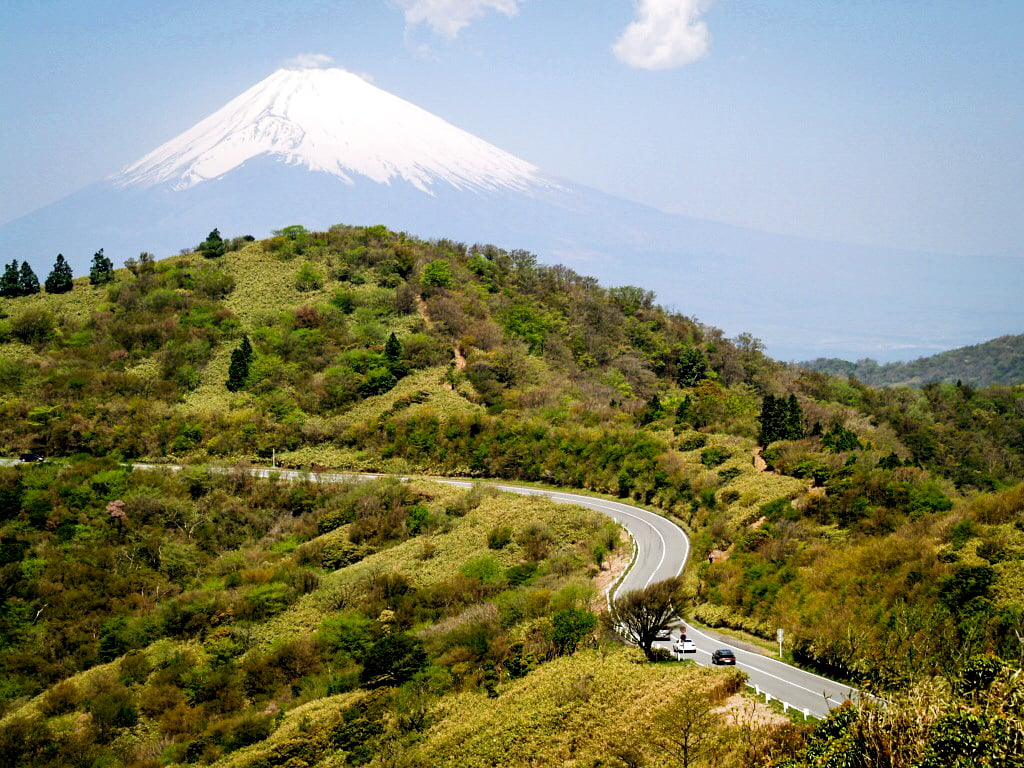 What is it?
Sixteen days riding around Japan on a guided tour. Start in the bright lights of Tokyo before striking off into the countryside as you head to the magnificent Mount Fuji. From then on, you'll be riding some of the country's best roads on your rental bike, including lofty mountain passes in the Japanese Alps and stunning coastal highways, while stopping to soak up the cultural delights on offer.
Why should I do it?
Many world travellers we've spoken to count Japan as one of their favourite motorcycling destinations. But exploring it on your own is tricky, thanks in no small part to its distance from the UK and differences in language and culture. This tour makes it achievable with knowledgeable guides, pre-booked accommodation, and bike hire all included.
How do I get involved?
Visit www.edelweissbike.com and search for the Secrets of Japan tour to find out more.