James Oxley works out his frustrations on the KTM 1290 Super Adventure S
I admit to becoming frustrated with life on the 1290 Super Adventure S longtermer of late. So much so that when a very nice chap from KTM emailed me to asked for his bike back recently, I was hit by a sense of relief.
Now, before all you KTM fans out there throw down this magazine in anger (don't worry, I'm a fan too), rest assured that my frustration in no way stems from the performance of the bike, quite the opposite.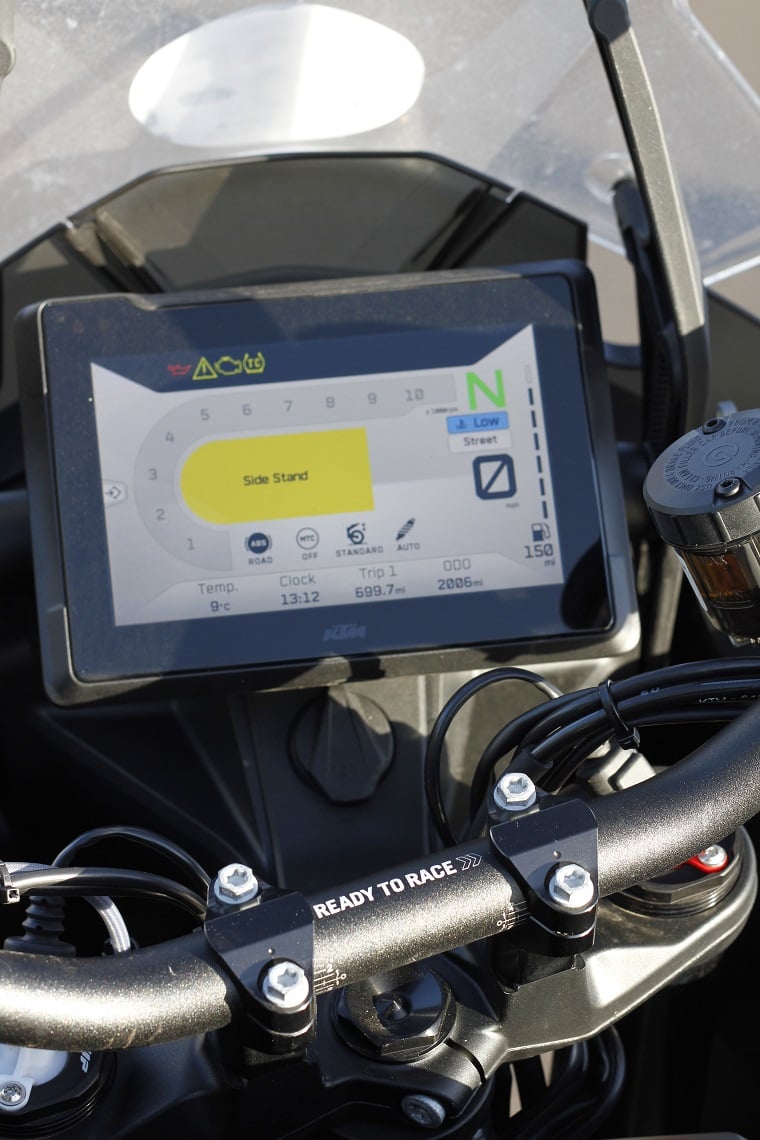 Let me explain. In the 1290, I have one of the greatest adventure bikes ever made stood in my garage. Each day over the past month, I've pushed it out of the driveway, hit the starter button, and felt its 160bhp, 1,301cc engine begging to be unleashed on the world.
The problem is, I then ride at 30mph through the streets of Stratford-upon-Avon before snatching a glorious but short-lived burst of acceleration along the A46 for a quarter-of-a-mile, which takes me to the office.
I arrive at work with something akin to biker's guilt about having so grossly underused this magnificent machine. So, when the ABR team decided to have a boys' day out on the bikes in Wales, there was only one motorcycle I was going to take. I owed the big KTM a good time.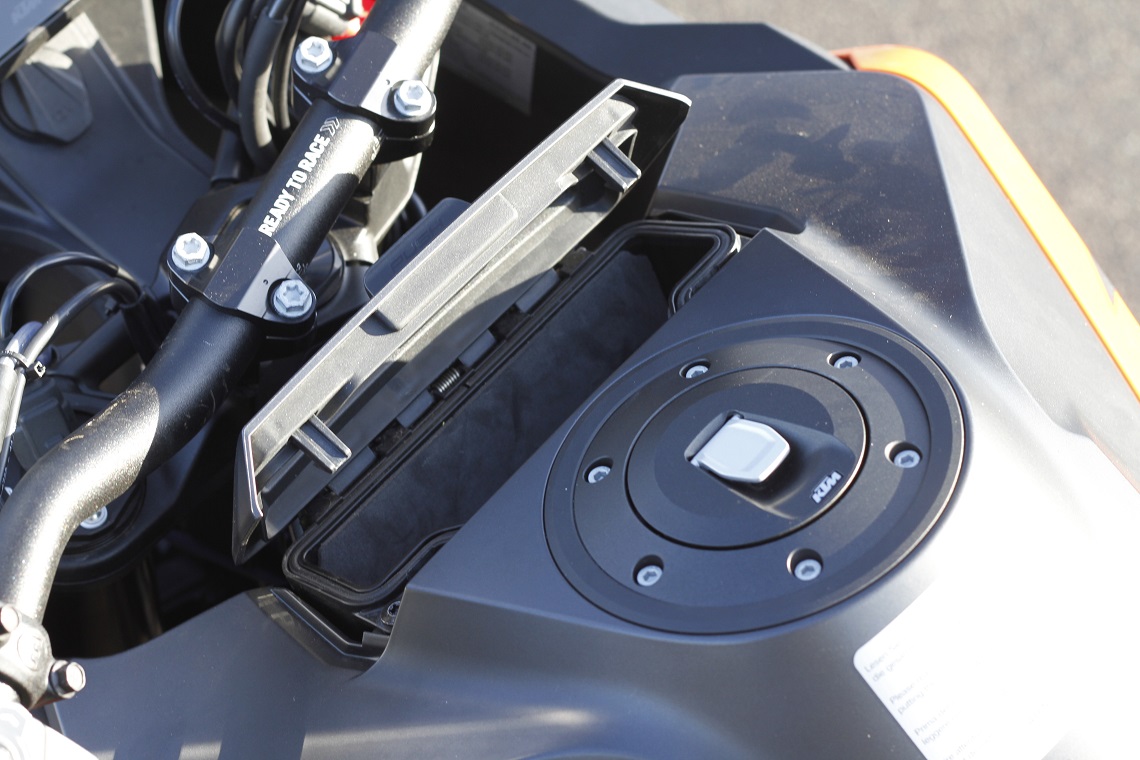 And boy, did it reciprocate. Throughout the 260 miles we rode that day, it proved to be an outstanding road touring motorcycle which, to be honest, is the main reason many of us buy adventure bikes. And it reinforced what I'd learned about the bike back in the autumn when I had the chance to cover some big miles on KTM's flagship adventure machine.
So, what makes the big KTM so damn good? And why should you consider spending your money on one?
Firstly, riding any premium KTM feels special. They may not be the best-looking motorcycles around, but there's something about the 'ready to race' ethos of the manufacturer that makes it a bit nuts, rather brilliant, and very cool.
I know, this won't matter to some of you, but personally, when I spend a lot of money on a motorbike, I want to know I'll look and feel good on it. And yes, I want to bask in a little envy when I pull up at the top of an Alpine mountain pass and get chatting to other riders. And trust me when I say the 1290 is a very enviable machine.
Secondly, I defy anyone not to yelp with joy when you give the 1290's throttle a wrench. This is a performance motorcycle that is both exhilarating and joyful to ride. It's designed to make you happy, and it duly delivers.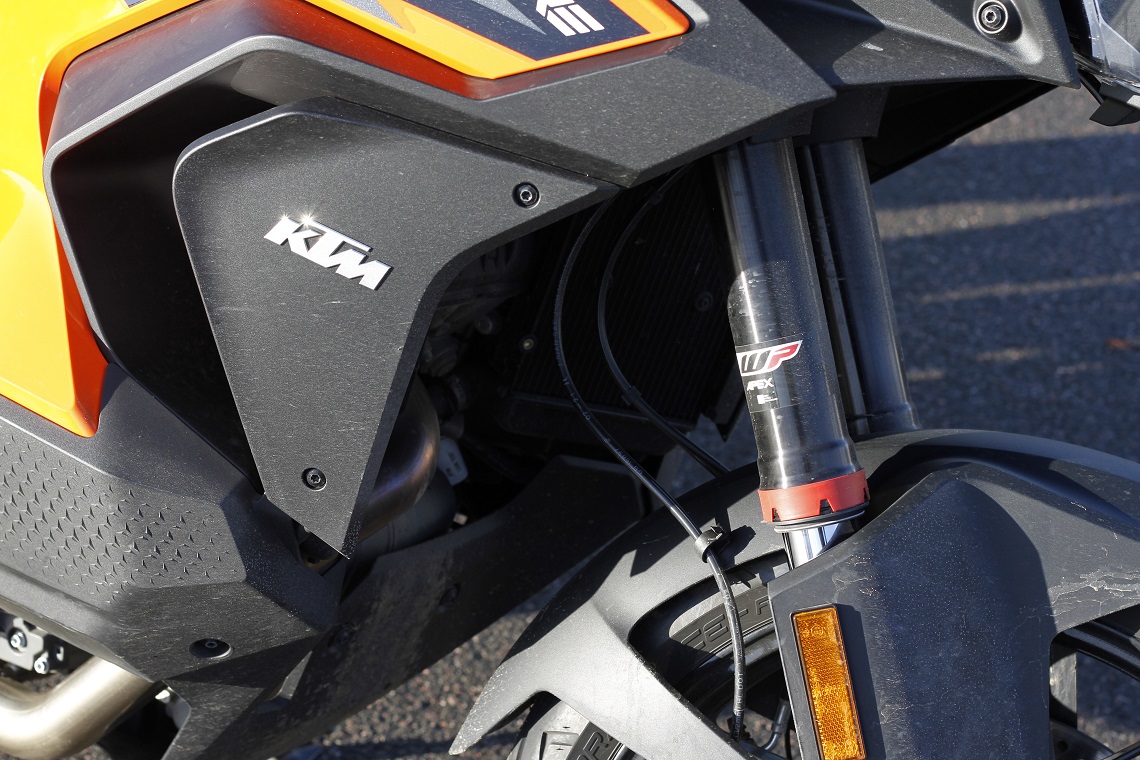 But as well as accelerating at a blistering pace, the KTM is also superb at long-distance cruising. Put it in sixth, select adaptive cruise control, and sit back as the miles are vanquished beneath you.
The engine makes so much power that it never feels stressed at motorway speeds. It simply cruises along contentedly, ready and willing to make a high-speed overtake at the flick of your wrist. And even with the addition of a pillion rider and luggage, the 1290 doesn't flinch.
Thirdly, the big KTM is a very comfortable bike to ride for long periods at a time. There's plenty of weather protection and its designers have nailed the upright adventure stance so there's no undue pressure on your wrists, back, or knees.
Yes, at first glance, the seat looks butt-achingly hard but after a couple of hundred miles my backside bonded with it, and I appreciated how easy it was to move around on, helping to relieve pressure points during long hours in the saddle.
And, finally, the 1290 has a raft of unintrusive technology working furiously behind the scenes to enhance your ride and help keep you safe. Now, some people will baulk at the amount of tech found on bikes these days, which is a fair point if rider aids aren't your thing.
However, when I've been taming 160bhp on a 220kg (dry) motorcycle, plus fuel, luggage and a pillion, I've been very grateful for the likes of traction control and cornering ABS to help me stay upright and make the ride more enjoyable than it would otherwise have been.
So, with all this in mind, you can understand while I've become frustrated over the past few weeks at not having time to exploit the 1290 to its full potential.
But more annoying is the fact I'll be moving house at around the same time the bike is due to be returned to KTM. My new home is 30 miles from the office with a selection of fast, twisting A-roads in between. Now, doing a commute like that on the 1290 would make me a very happy man indeed. I guess it just wasn't meant to be.