­Paul Jennison rounds up a selection of this issue's products and puts them to the test…
Waterproof charger ­
HD headcam ­
Tourer helmet ­
Electric bike
Aqua Trek Waterproof Charger
SRP £59.95

What is it?: A portable power pack to keep your gadgets charged.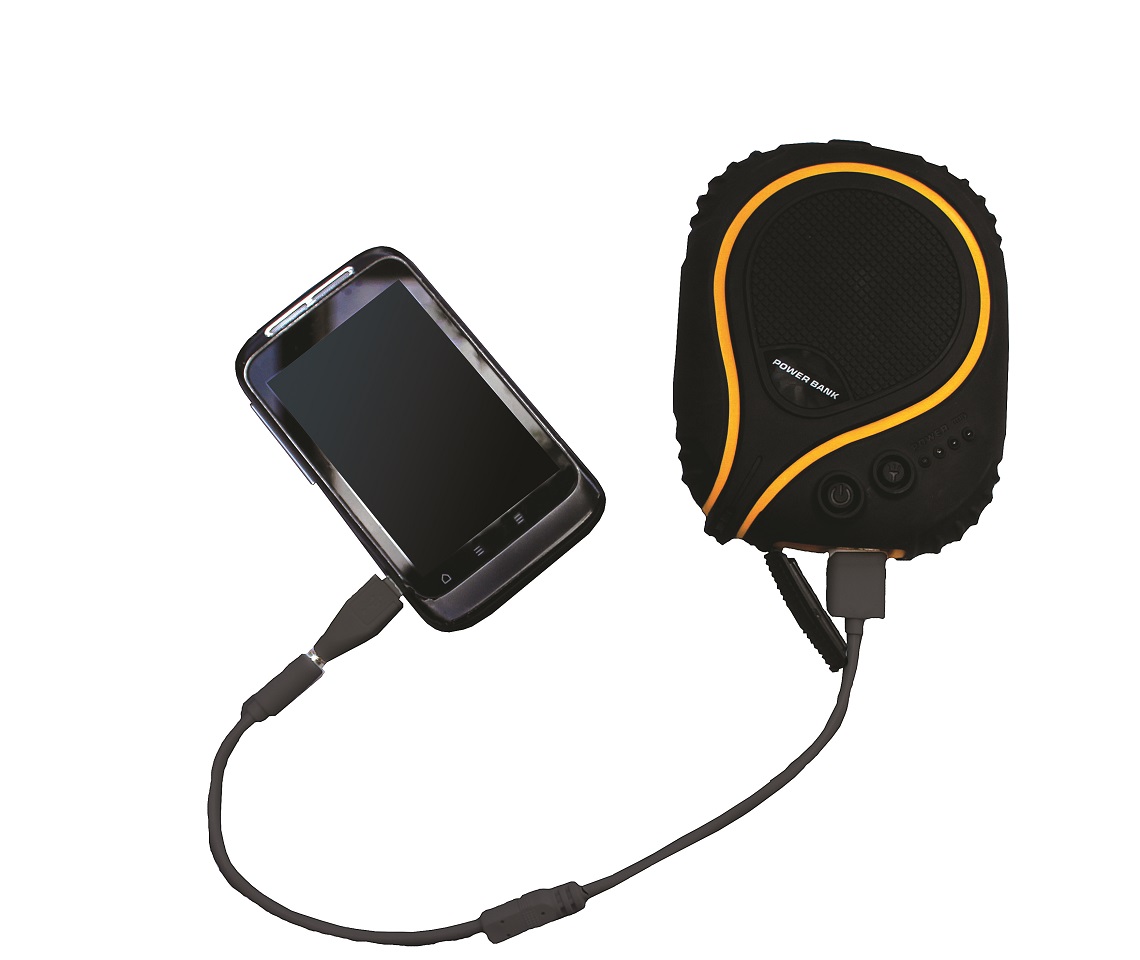 I have tested and used various portable charging devices whilst on my travels and I find them quite useful gadgets for topping up my phone or camera overnight while I slumber away in my sleeping bag. Whether it is solar panel powered or a power bank that is charged before you set off is really down to how long you may be away from civilisation (as in a hotel room with electricity).
For a couple of days, away wild camping the Aqua Trek is an ideal piece of gadgetry that will store enough power to re-charge most devices several times thanks to its 7800mAh capacity (milli-Ampere hour-which is a measure of a battery's energy storage). And that stored energy will retain its capacity for several months, which is a useful backup for multi trips when stored in your luggage.
It is contained in a ruggedized housing that will take a lot of knocks and drops, as well as being water and dustproof, which is always a bonus when hitting the trails. There is even a handy built-in LED torch with an SOS facility for emergency situations, emitting SOS in Morse code.
In a line: From iPad to GPS this pocket-sized charger will keep them topped up and ready for use.
Interphone Motioncam01
SRP £259.99
www.interphone.cellularline.com/en
What is it? A full HD headcam for filming your ride outs.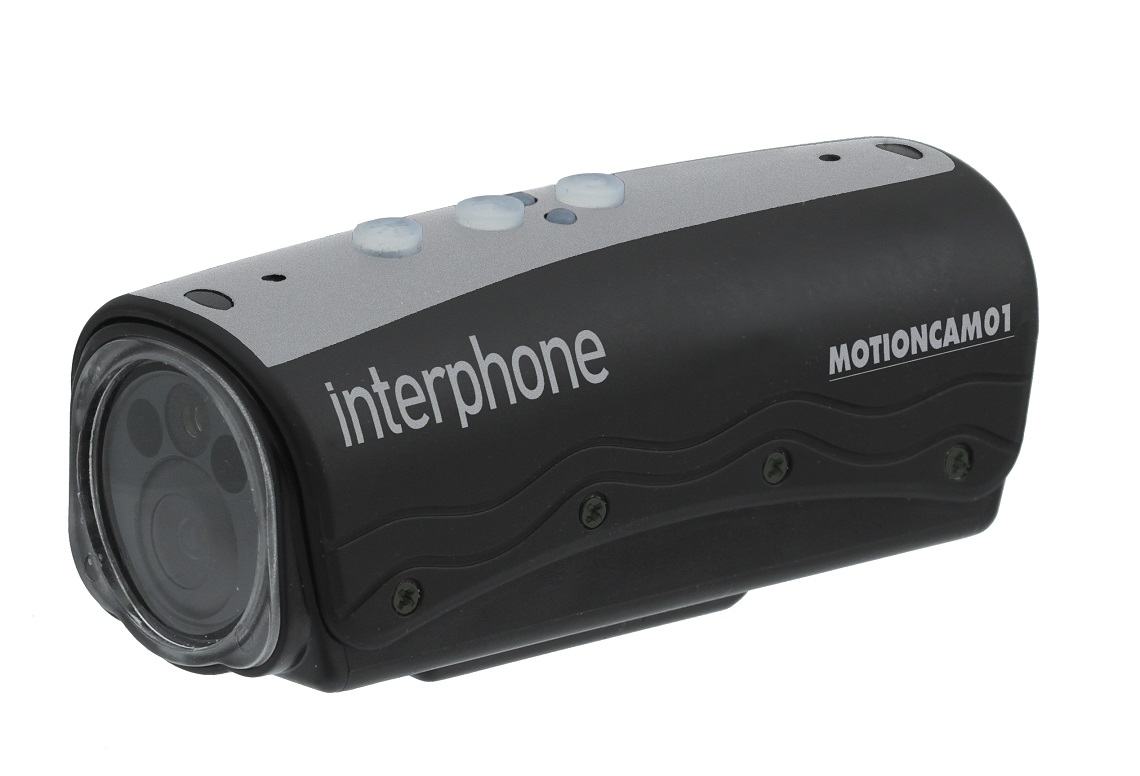 Interphone has a history of manufacturing great accessories for motorcyclists, with their communication headsets among some of the best on the market. We were then quite excited when we got our hands on their new high definition headcam, the Motioncam01. The specs and features are as follows: four recording qualities including 720p and 1080p, LEDs for night-time shooting, laser pointer for accurate framing, 12 megapixel still camera, plus it's waterproof down to 20m. All in all it's a pretty feature-packed headcam. I tried it out during the recent ABR Midlands rally and overall I was impressed with the camera. It's user-friendly, easy to mount to your helmet (all the fixings are included) and the recording quality is great.
A few nice little touches such as 'vibration feedback' (to let you know when you've started recording) and LED coloured buttons (to help you identify which shooting mode you're in) all indicate that this is a well thought out and well-designed piece of kit, and as it uses SD cards for storage you can swap them around when you run out of space. Unless you're doing some pretty extreme ford crossings it's unlikely that you'll truly test the waterproof rating of the Motioncam01, but it's comforting to know that it'll withstand heavy rain.
In a line: A very well built product that does everything you'd like a headcam to do.
Givi X-01 Tourer
SRP £169.90
What is it?: A new helmet from Givi with a detachable chin.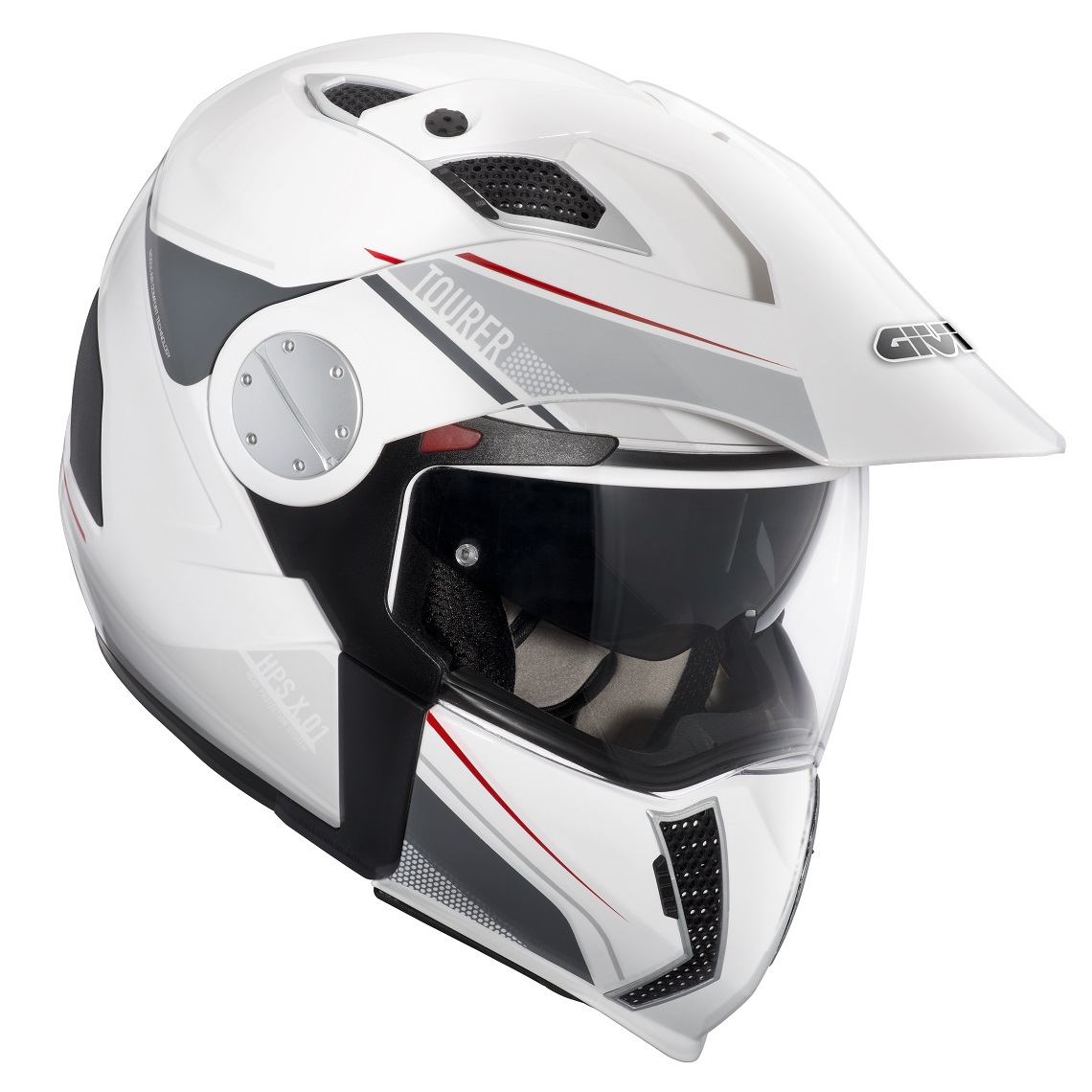 When I saw this Givi helmet at last year's bike show in the UK I thought 'that's going to appeal to a lot of ABR's' and I want to try one. The X.01 Tourer is a dual sport helmet with a retractable sun shield and a detachable chin bar that converts it into an open/jet style lid, which is great on warm summer rides.
The polycarbonate shell is reasonably light, weighing about 1,600 grams in a size large. The lining is fully removable for cleaning and has an anti-allergic treatment that should stop it from causing irritation to certain skin types. With the chin bar removed there are some caps to cover the recesses and the helmet has passed the EU standards in both modes. And if you want the completely open face look, the peak is detachable too.
The visor is curved and fits the aperture well and is prepared for a pinlock inner shield to prevent misting. This is an optional extra, which I feel should be included in the deal. The inner retractable sun shield is a great inclusion though and is operated via a small tab on the side.
The lining is plush and in the first instance comfortable, however, as I have found with other Givi helmets, I do not have the correct head shape as after about 20 minutes of riding I begin to feel the pinch across my forehead, which gradually becomes worse. (Yes, the helmet is my correct sizing)
The peak does get a little 'vibie' at speed, but nothing too horrendous. I wear earplugs and I needed them as I found the helmet overall to be a little noisy compared to other dual-sport lids I have worn.
With all that said, the build quality and finish is good with all the clips and fasteners securing tightly. The ventilation in the chin bar and crown work effectively to pull cool air into the helmet.
In a Line: A versatile lid for year-round use.
Kuberg electric bikes
Call 01386 701162 or visit www.harglo-performance.com
What is it? Santa's worst nightmare; an electric bike for kids.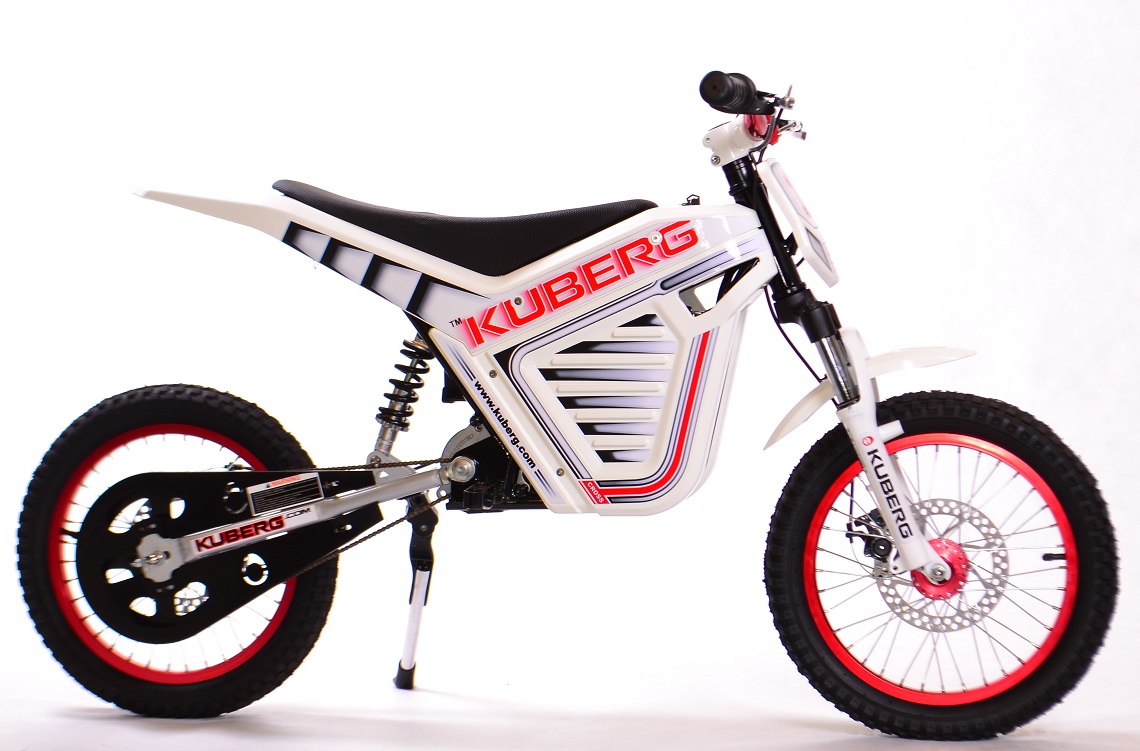 A bit tricky to test this one as we had no kids on hand, but what we have is a trio of electric bikes aimed at different age ranges. The START (£750) weighs in at just 20.5 kgs and is designed for two to five-year-olds. The 9Ah battery gives an hour's riding time (recharges in six hours), whilst the 500W clutchless motor features a parental speed control to stop them from racing off. For older riders (from 5 to 10) the TRIAL E has a more powerful 750W motor and 14Ah battery that gives up to two hours running time. It also features disc brakes front and rear and sells for £1,095. Finally, the CROSS (pictured) is intended for riders aged five to twelve years of age, featuring the same 750W motor as the TRIAL E, but with custom made suspension and brakes. The CROSS retails for £1,195.
In a line: A quieter alternative to a Yamaha PW50