This issue's round-up of DVDs and books…
Sjaak the World
Sjaak Lucassen
€18.50 (www.sjaaklucassen.nl)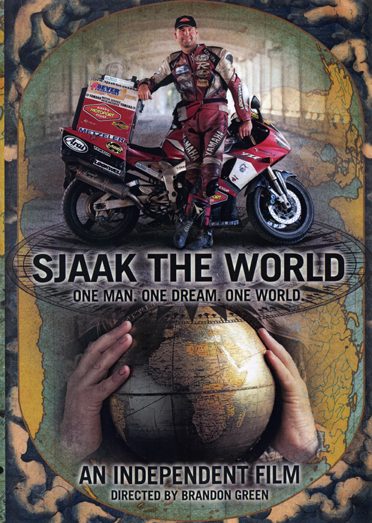 On the most unlikely adventure bike of them all – a Yamaha R1 – Sjaak Lucassen rode through 75 countries, covering a total of 154,568 miles (see interview for route map), living on the road for five years as he rode around the world. The hour-long documentary includes footage Sjaak took on the trip, including some amazing moments passing through the Congo, and riding across the Sahara. It also includes interviews with his parents, his brother, his old boss and some of his friends, who all add useful insight into the background of someone who would choose to do this. Sjaak the World is a professional documentary, but one telling a very personal story about a trip – and a rider – that at times defies belief. For inspiration, start here.
The Ride
London to Beijing
£20.00 (Cambridge FilmWorks)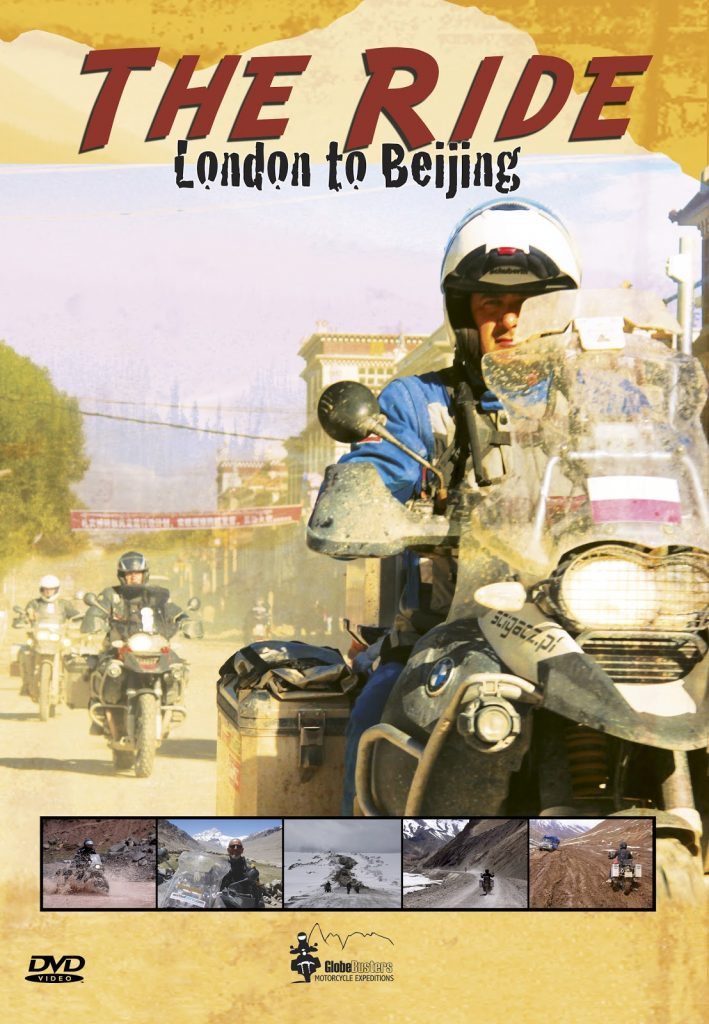 A real surprise this one, it telling the story of an organised trip from London to Beijing, led by Globebusters supremo Kevin Sanders. Some people look down on these kinds of trips, discounting them as expensive holidays for those who daren't go it alone, but this is certainly not any hand-holding exercise. After the easy run through Europe, the group of riders face some serious and definitely daunting challenges as they tackle the Pamir Highway, on through Tibet and into China. It's a bit like the Long Way Round, but less contrived and brilliantly shot, Some of the footage seems insensitive, filming locals when they don't look like they want to be filmed. But the result is still an epic road trip and a great piece of motorcycle movie making. A credit to those on the trip.
Scooters in the Sahara
A Tom Woodrow Film
£9.95 + £1.95 p+p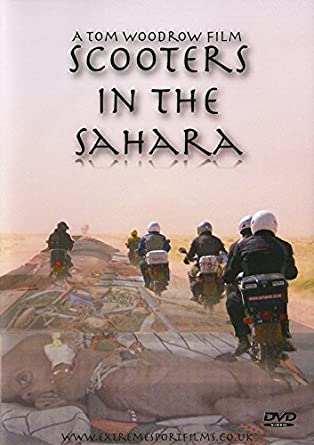 This is a documentary about nine men, riding 4,000 miles on Honda C90s in order to deliver the bikes to a Hospital in the Gambia. Once there, the bikes are donated to the people of Bansang, with all proceeds from the DVD also going directly to the hospital. The novice riders are led by Dennis Robinson, with the documentary giving real insight into group dynamics and the problems anyone will have trying to coordinate and keep together such a large pack of riders over such a big distance. It doesn't always look fun. It doesn't always appear as though they like each other, but they make it; the documentary is broken down into five one-hour chapters, plus a condensed one-hour summary. Well edited and charming.
Ashes to Boonville
Geoff Thomas
£9.95 (CreateSpace)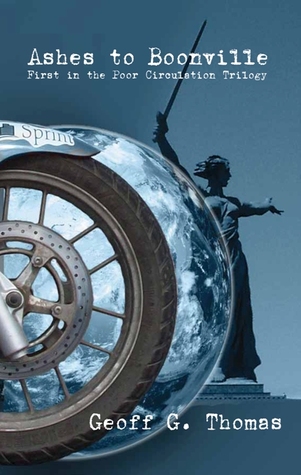 The Ted Simon Foundation was set up to help budding authors get their work written down and published by teaming them up with those having already gone through the experience. This is the first book to come out of that relationship. Ashes to Boonville tells the story of Geoff Thomas, a London dispatch rider who embarks on a journey that would take him through 28 countries, covering 28,000 miles, all on a Triumph Tiger 955i with only £20 a day to live on. The appeal of this book is the personal nature of the story and the way Geoff tells it. Ashes to Boonville is a very honest, open book, with the clue in the name as to the purpose behind it, Boonville being the small town where his parents grew up, just to the north of San Francisco. A must-read for winter.
Mondo Enduro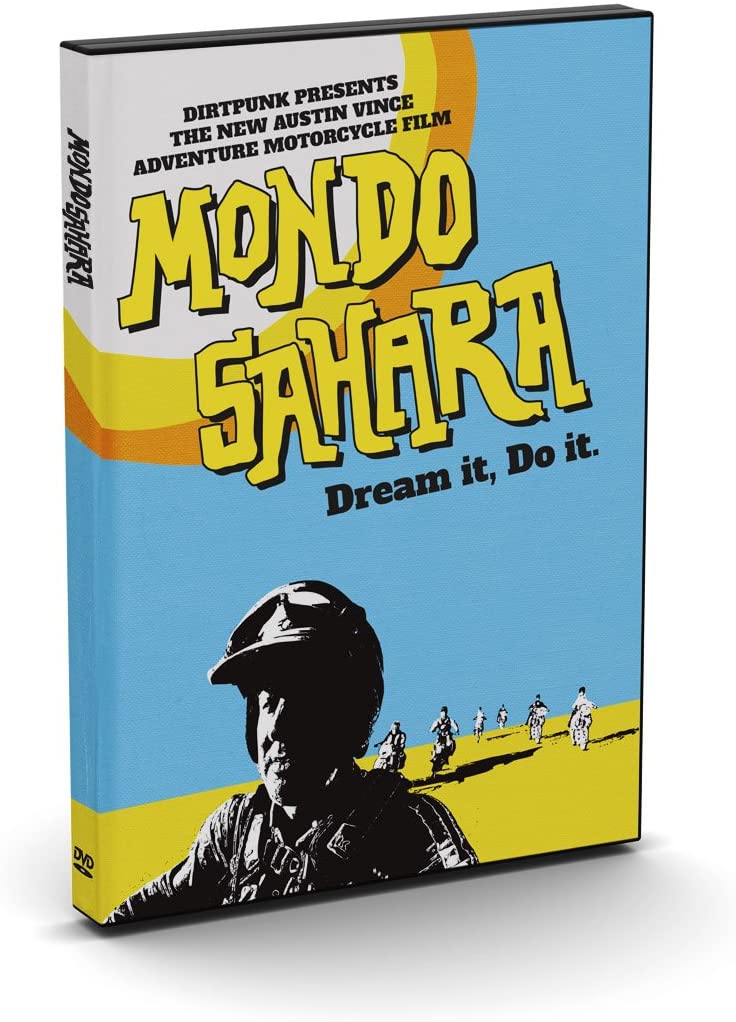 Austin Vince
In the last issue of ABR (issue 18), we interviewed Austin Vince, the man behind legendary motorcycle adventure documentaries, Mondo Enduro and Terra Circa. It's fair to say that Austin's views didn't go down so well with some of the people on the forum. They thought he was too opinionated and stuck in the past, that he should and let live and move on from his crusade to get everyone off their GSs and on to DRZs. Others thought that he had a point and that yes, the 'adventure' industry had become just that, an industry, and that the obsession with big bikes and expensive equipment was putting off just as many new riders as it was attracting. There were opinions that fell between the two camps, but mostly, it seemed that you were one or the other.
Fast forward to this issue and we have the launch of Mondo Sahara, Austin's latest documentary, telling the story of his ride into the Sahara with six other riders, all on Honda XR400s. The point of the documentary is to show what can be achieved on a modest budget, with seven average men, in the space of just a month. Austin was also keen to show that the American world, and the Muslim world, could come together, with three American riders on board for a trip that would take them through the Islamic Republic of Mauritania. So it would be a cultural and religious exercise, as much as it would be a motorcycling one.
The result – Mondo Sahara – is intriguing, intriguing because it is different. There is no other motorcycle documentary like it. It is bold, loud, colourful, and perhaps not everyone's cup of tea. Those who prefer more calm, measured and subtle travelogues will be blinded by the technicolour opening credits and wacky theme tunes that overlays the narrative throughout.
Shot at times in Super 8 – the old fashioned video stock- the image however is always superb. Sometimes lacking in colour, but always compensated with atmosphere, especially the long panning shots of the desert. Watching Mondo Sahara you can see the labour that's gone into it, the devotion, even the desperation, to make it amazing. It feels like one man's last roll of the dice to leave his mark on the adventure bike riding industry that he seemingly cares so passionately about. It'll be up to you to decide whether he has succeeded in that.