James Oxley tests the 2022 Honda CB500X and discovers a small bike ready for big adventures
If you're in the market for a new adventure bike, you could be forgiven for overlooking the Honda CB500X. After all, it's not the most powerful, well-equipped, or glamorous of bikes around today.
But when I bought one with my own hard-earned cash and rode it out of a Honda dealership in South West London a few years ago, it felt like the most exciting motorcycle in the world to me.
Over the next couple of years, I sliced through traffic on my daily commute and revelled in the freedom of escaping the city for the coast on weekends. Then each summer, I would pack up my luggage and blast through Europe to the mountain passes of the Alps and the Pyrenees.
For me, that 47bhp machine represented true adventure. And, while I eventually sold it to upgrade to a bigger bike, the CB500X still represents the pursuit of freedom more than any other motorcycle I've ridden. So, whenever a new version of the diminutive adventure bike is released, I always jump at the chance to see how Honda has improved on a winning formula.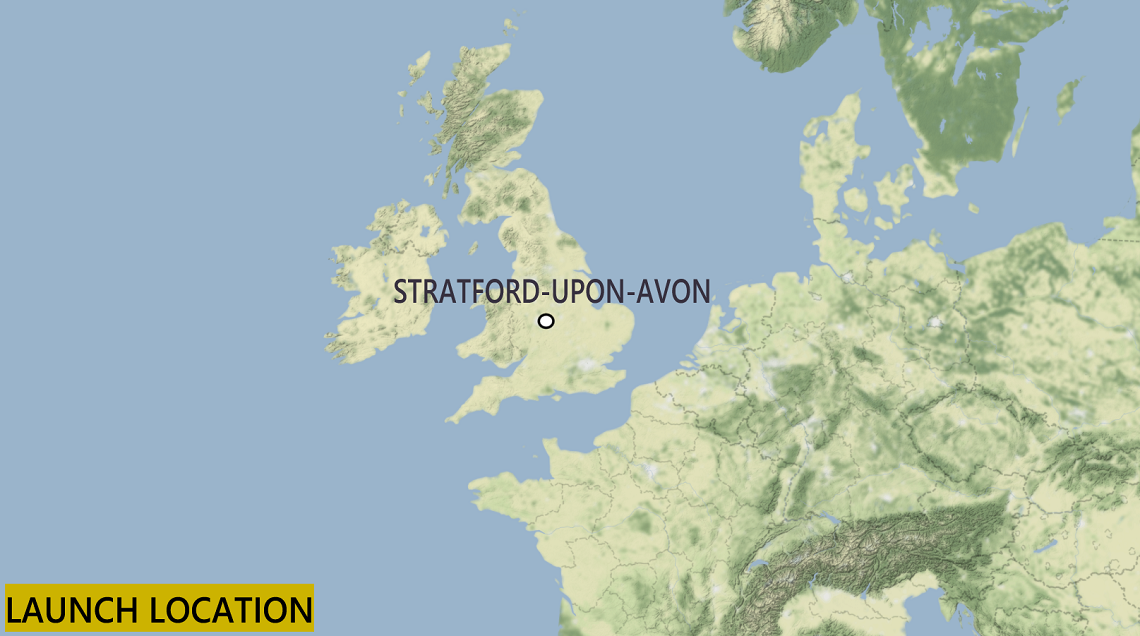 Sadly, I didn't have the opportunity to relive past glories and take the updated for 2022 CB500X over to Europe in order to test it, but I did enjoy two weeks of commuting and weekend rides on the bike.
The experience was like meeting up with an old friend. Albeit one who has been hitting the gym regularly since we last met because the 2022 model has been given some significant upgrades. This includes new Showa 41mm upside suspension forks, dual 296mm brake discs up front (replacing the previous single disc), and a lighter swingarm.
And while its looks may not have changed too much for 2022, the CB500X remains a handsome machine which walks the line between adventure and road styling very well indeed. In fact, it looked particularly adventurous in the Pearl Organic Green (who comes up with these names?) colourway my test bike came in.
So, after becoming reacquainted with a bike whose strengths and weaknesses I came to know intimately over the years, here's the ABR Verdict on the 2022 model Honda CB500X.
As a commuter
OK, so it looks like an adventure bike and Honda calls it an adventure bike, but the reality is the CB500X's natural habitat is more likely to be a daily commute than a desert piste or mountain pass (although it will do both of these, but more on that later). In fact, I'd go as far as saying there are few bikes, if any, better suited to the challenges of a commute, particularly if your daily grind involves a mix of A-roads and busy city streets.
Weighing in at 199kg (wet), the bike feels light and agile at slow speeds and its narrow profile makes slipping through tight gaps between cars a breeze. The upright adventure stance also provides a good view of the road ahead, giving you plenty of time to plan a route through any log jams of traffic you come across.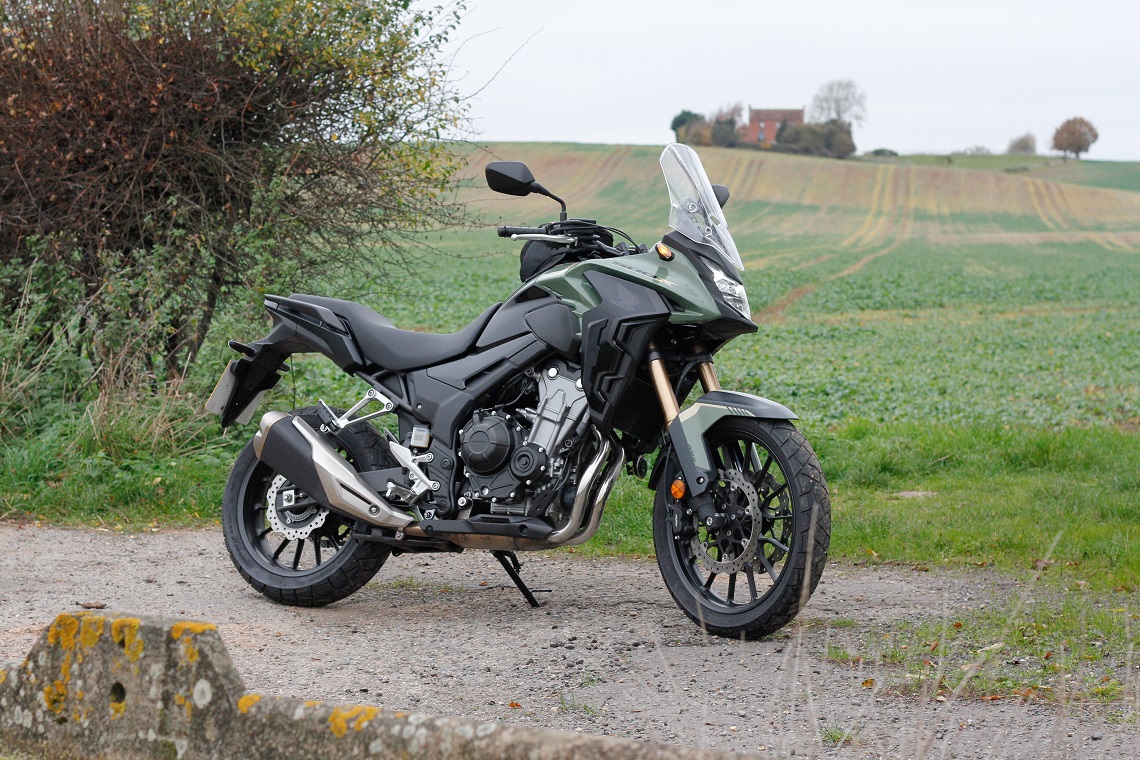 At 6' tall, I was able to flat-foot the floor with plenty of leg bend to spare thanks to an accessibly low 830mm seat height, which made paddling the lightweight bike around easy. But what if your commute involves faster A-roads and motorways? The CB500X will serve you well here too. There's more than enough power to cruise at 70mph, and when the traffic grinds to a halt, there are few bikes better suited to scything through lines of traffic than the Honda.
And, for 2022, the CB500X features a louder and more satisfying exhaust rumble compared to the muted burble of previous models, giving other motorists an earlier warning of your presence.
As an off-roader
I fondly remember cruising the dirt trails of the Bardenas Reales Nature Reserve in Spain on my old CB500X. The vast semi-desert is an adventure biker's paradise, just a day's ride from the Pyrenees.
And while the bike was never designed as a hardcore off-roader, it navigated those sweeping gravel trails easily enough as long as I kept the pace down. And if I'd been on the 2022 machine, it would have coped even better.
The new model's updated suspension soaks up the lumps and bumps of more rugged terrain better than previous incarnations, and the 19" front wheel rolls over rocks more freely than the 17" rim found on the original CB500X.
But even with the new updates, the Honda still falls into the 'soft roader' camp, with its cast wheels and rather cramped standing position. In reality, it is predominantly a road bike that will tackle lighter trails just fine, and it'll navigate trickier terrain as long as you take things slowly.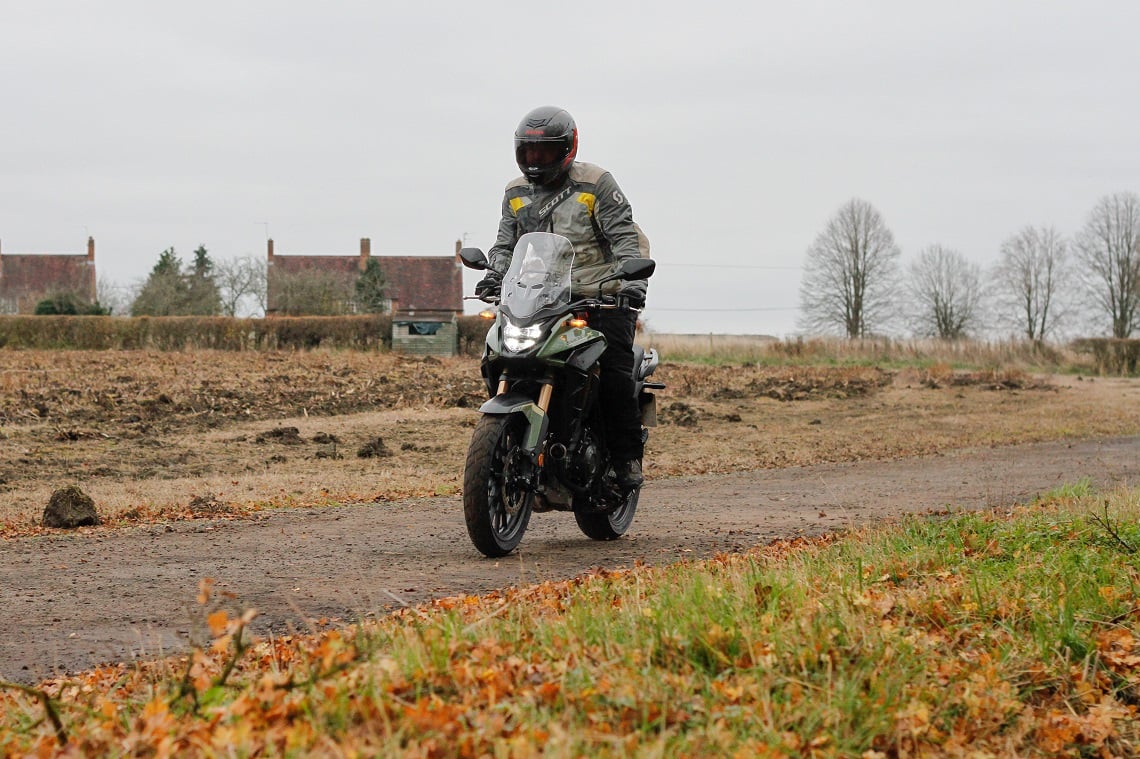 As a weekend tourer
The CB500X isn't going to offer the practicality or thrills of the likes of a BMW R 1250 GS or an Africa Twin during a weekend adventure, but if it's a smaller bike you're looking for, you're in for a treat.
The CB500X will whisk you and your luggage along motorways on a Friday evening while feeling planted and stable as you travel, the updated suspension offering a smooth and comfortable ride. The 471cc parallel-twin engine has enough grunt in reserve for fast lane overtakes, although plan ahead as you'll experience a steady gain in momentum rather than a thump of power at higher speeds.
But it's when you reach your destination, be it the mountain passes of Mid Wales or the country lanes of the Cotswolds, that the CB500X comes to life. The handling is lively yet predictable and overall the bike feels liberatingly light and agile to throw around. And while there's enough power available to burst between corners, it never feels unwieldly.
In fact, there is something thoroughly enjoyable about riding a small bike to its full potential, and the CB500X is a willing accomplice. Sure, there aren't any electronic rider aids other than ABS, and the LCD screen looks dated (although the information is clear to read), but this is forgivable on a bike that is this much fun to ride and costs just £6,349.
As a continental road tourer
If like me, your continental road touring involves spending multiple days at motorway speeds as you make your way across Europe, then the long-distance comfort credentials of a motorcycle will be a priority. This is especially true when you add a full set of luggage and a pillion passenger to the mix.
So, setting aside the CB500X's rather modest power delivery for a moment, it has a lot going for it. For a bike of this size, the riding position is upright, comfortable, and while there isn't oodles of room to relax in, it certainly doesn't feel cramped. The adjustable screen (tools needed) offers a good amount of weather protection, and the 17.7l fuel tank will take you between 250 and 300 miles between fill-ups depending on how greedy you are with the throttle.
In fact, I've ridden from the UK to Spain, France, Germany, and Italy on a previous version of the CB500X, sometimes with my wife on the back, and I enjoyed every moment. But if I could have wished for one thing, it would have been more power because a bigger engine makes motorway riding a much more relaxed affair.
But if a larger bike isn't an option, or you simply don't want one, the CB500X will happily take you on cross-continental adventures. Just be aware you won't be enjoying creature comforts like heated grips or cruise control on your adventure.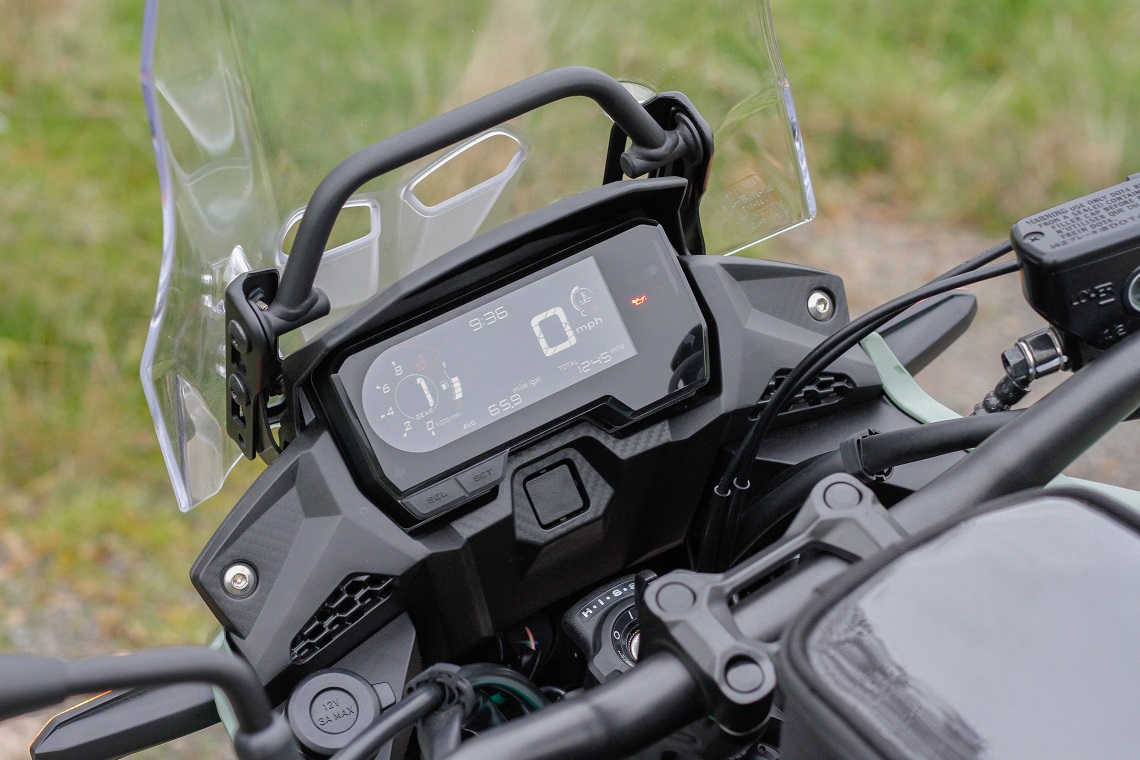 As an RTW overlander
The little Honda would make for a capable around-the-world machine. Sure, if you're intent on tackling the toughest terrain our planet has to offer, there are bikes better suited to the task. But stick to roads more travelled and the CB500X starts to makes a lot of sense.
Honda's reputation for reliability is very good, the bike is relatively simple compared to some of the hi-tech machines on the market, and Honda parts are accessible across the globe if something does go wrong.
I achieved an indicated 68.1mpg in the two weeks I had the bike while riding pretty aggressively, so 250-300 miles between fill-ups in more remote parts of the world is a reality. And if you end up dropping the CB500X during a desert crossing or sketchy mountain pass, it's a lot lighter and easier to pick up than a BMW R 1250 GS Adventure.
As a pillion carrier
I took my wife over the Alps on the back of a CB500X and we had an incredible time. However, we were cramped and needed to make plenty of rest stops. Unless you and your better half are on the small size, I'd recommend going for a bike with more room for the both of you.
The addition of new dual disc brakes would have been very welcome on those Swiss mountain passes though, as the single disc on the previous model didn't inspire confidence. The new brakes provide more bite while feeling smooth and progressive, and certainly provide enough stopping power for a bike of this size.
Conclusion
If I could only use one word to describe the CB500X, it would be capable. For a little over £6,000, you'll get a no-nonsense machine that is as capable on a daily commute as it would be taking you over a mountain pass. The build quality is very good, and the bike provides enough comfort and performance to make the price tag look something of a bargain.
Sure, it doesn't offer the power, thrills, and comfort of larger, more premium motorcycles, but if you're looking for a great all-rounder as your first 'big' adventure bike, or you want to downsize to something more manageable and easier to live with, the Honda CB500X is ready and waiting to take you on an adventure.