Having retired from racing in the TT, you might think that Guy Martin's ready to put his feet up and relax, but that couldn't be further from the truth. Matthew Forde sat down with him to find out what's next for one of Britain's most loved motorcycling personalities
PHOTOS: Taken from We Need to Weaken the Mixture by Guy Martin published by Virgin Books
Never stopping, never tiring, always looking for the next challenge. Since making his television debut almost over a decade ago, Guy Martin's name has risen to stardom. His quirky personality and straight-talking way with words has set him apart from the traditional celebrity culture, consequently only growing his popularity further.
Now releasing his fourth book, We Need to Weaken the Mixture, we find Guy in at a completely different stage of his life, having become a father and left motorcycle racing altogether.
On a clear Friday afternoon in October, I got the chance to sit down with Guy in a quaint hotel bar to discuss his latest shenanigans and future escapades. A proper good chat.
ABR: Now you've stopped racing in the TT, how do you spend the majority of your time on motorbikes?
Guy Martin: Building them in my shed. I've got my [Honda] CR500 flat tracker [that I'm] still mucking about with. Converting that to right-hand gear change, so she's good for flat track. I'm putting the back brake on [too].
I'm doing my Pikes Peak bike (a souped-up Suzuki GSX-R110) that I went to Pikes Peak within 2014. [I'm] changing bits and bobs on that 'cos I just want to make it usable. It's a road bike but it has 300hp, which has never been usable because it's always so finicky, just everything is finicky on it because its at its absolute limit.
But, my plan is, I've got [a] new ignition system, new wiring made for it, new type oil pumps, scavenge pump for the turbo.
I'm putting all that on. I wanna be able to go get me chips, park it up, come home at 300hp and it starts at a button – that's what the goal is. That'll be done by Christmas. Then I've got my Hayabusa.
I'm trying to do 300mph in a mile, I'm buggering about with that. So, there's a lot of work to do to that. That's the plan. I don't think we're going to do next year, I don't think we're going to have the ability to do 300mph in a mile. Boys have done it before, but not in a mile – that's what we're pushing for. And then there are the push bikes, always busy with my pushbike, and then work. I'm busy with work.
ABR: Is there any particular motorbike you're excited for in 2019?
GM: Anything with a turbo. There has been no great evolution in technology in motorbikes. There's nothing pushing the boundaries in any way. No direct injection. No forced induction. You know what I mean. Until I start seeing 200hp out of a 250, then I'll be excited. But as it is, no. I do like what Kawasaki are doing with their forced induction.
Everyone else is stuck in a rut… Nothing has really advanced in the past 30 years in motorcycles, has it? I have got my heated seat and heated grips on my Triumph Tiger though.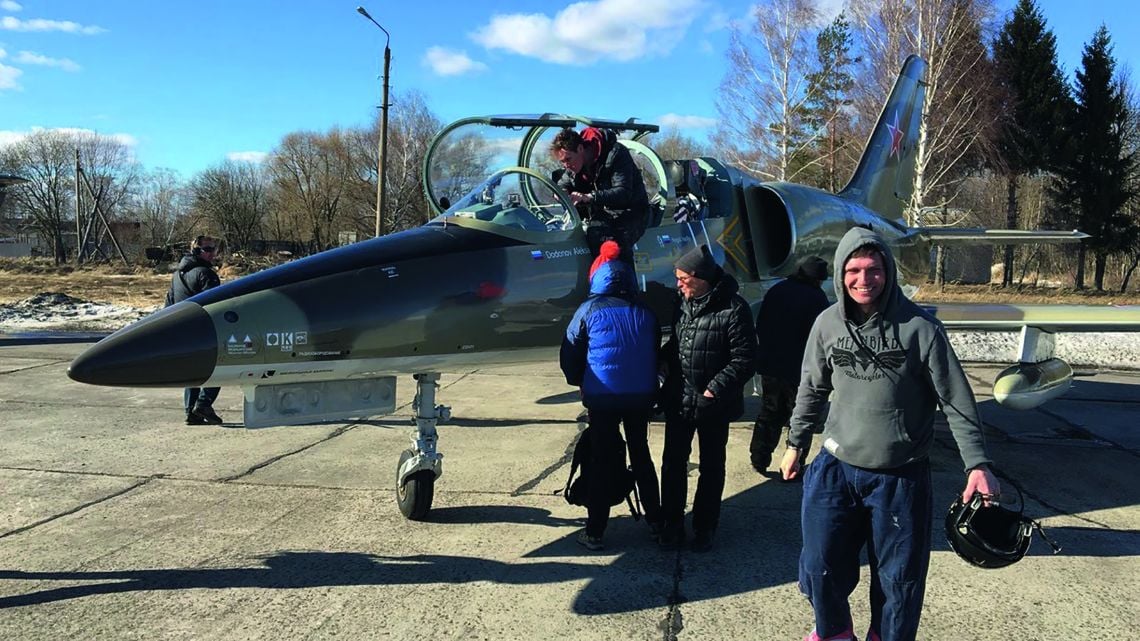 ABR: Now I know you're a very busy man and a grafter, if you could go anywhere around the world on a motorbike, where would it be and why?
GM: I don't know… If you could ride the Continental Divide in America on an adventure bike, I think that would be the bollocks. I don't know whether you would be able to ride it on a motorbike.
It's nearly 2,800 miles, just the amazing things you would see on that ride, you're miles and miles away from anyone. I think you would be able to do the majority (we consulted Google and confirmed you can actually take on the Continental Divide on a motorbike). Doing that ride on my pushbike changed my life.
ABR: What is the best adventure you've experienced on your motorbike?
GM: Probably racing Pikes Peak. Everything there. Having to be up there at three o'clock in the morning, waiting for the sun to come up to go and practice on a small part of the track, and then the next day go up at the same time at three o'clock in the morning to go practice on another small part of the track.
You never get to do a full run from top to bottom until the morning of the race. I love that… The bike riding was great, but just everything else around it, getting up on a mountain, watching the sun come up.
ABR: Ferry or Tunnel?
GM: If I was going on my motorbike I'd probably say ferry, just for time. If I'm going in my van I'm always in the tunnel. I was in the tunnel Monday night, because it's just handy isn't it? You stay in your van, you're off, you're away.
On a bike I just want to get up, sit and have a beer and fag. It's only half an hour isn't it, but then I can get back on my bike and go again. So yeah, depending on what I'm doing. If I'm on my motorbike I'm going on the ferry, if I'm going in my van I'm going in the tunnel.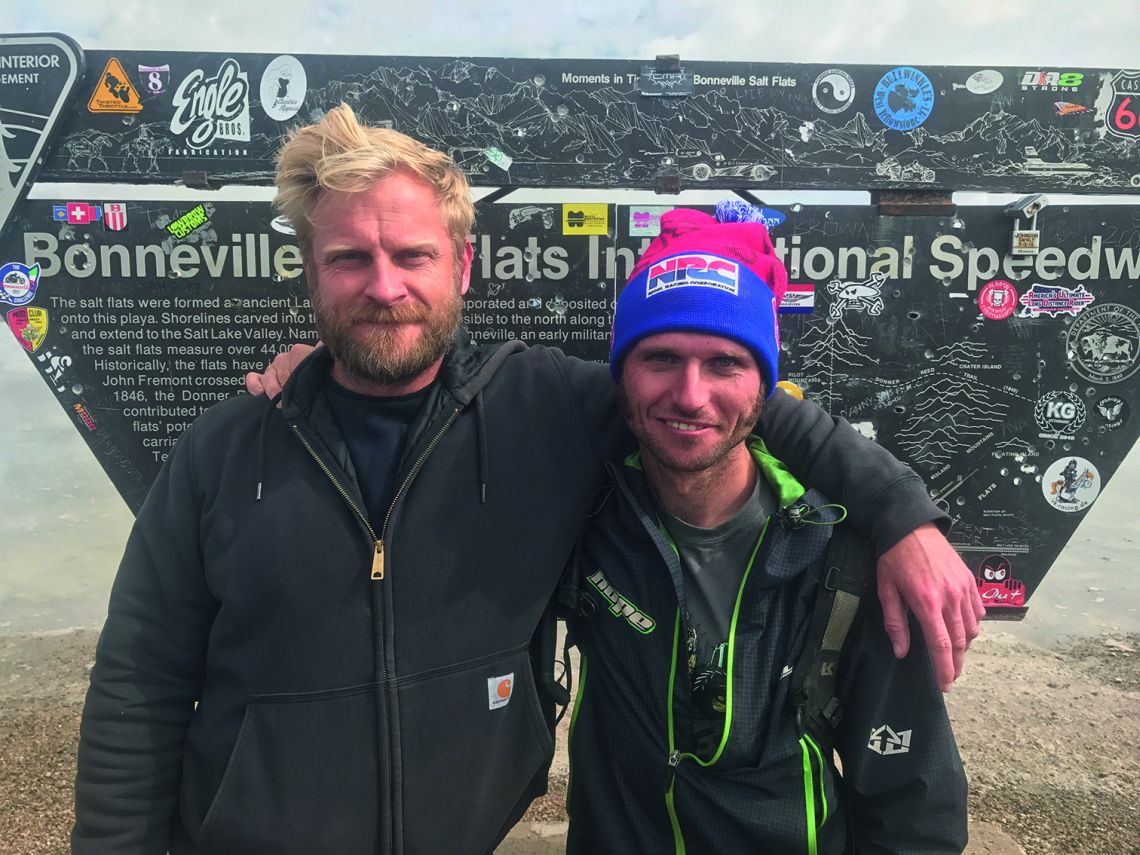 ABR: What's the most bizarre thing to happen to you while out on your motorbike? 
GM: Bloody hell, where do I start? Boys getting killed with the road racing, you see that stuff all the time. Just the strangest things coming out of hedges. Boys getting killed and just getting pulled to the side of the road and race carries on.
Beach racing, like at Mablethorpe Beach racing my Africa Twin or Triumph Tiger on Mablethorpe beach at seven o'clock on a Sunday morning when your freezing your nuts off. Yeah, just other things lining up with you on the starting line. I did Weston super-Mare on me Africa Twin last year. Yeah, love it mate, 'out like that.
ABR: If you could recommend one route every biker should take in their lifetime what would it be?
GM: I haven't done it on a motorbike, but I think it would be amazing is the west coast of Croatia. Well, I mean there is only one coast in Croatia. I've got to broaden my horizons. I haven't been that many different places on a motorbike.
I rode a fair bit in New Zealand… Anywhere in New Zealand or the Croatian coast. North Lincolnshire though. North Lincolnshire mate, from around Cleethorpes and Grimsby on the coast and that – It's mint. I've got to have my horizons broadened for my motorbike adventuring because I haven't done a massive amount.
ABR: You're given £20,000 to spend on an adventure bike, what would you buy?
GM: I would say, and I know I've ridden land-speed stuff for Triumph but I'm not Triumph associated in any way, but my Triumph [Tiger] 800. Heated seats, heated grips. Doesn't want a lot more than 110mph, 115mph. Tank range isn't big enough on it though.
If I'm riding the nuts off it, it won't do much more than 100 miles to a tank full. Yeah, 20 grand, what could I get. What would an [Triumph Tiger] XCA cost you? About 12 grand?
ABR: Yeah, you can basically get any adventure bike for £20,000
Guy: Yeah, then I'd just spend the spare money that I've got on petrol. I just think what more do you want than that? I've been on my mates KTM Super Adventure. It's too fast. It's too fast. It does everything great but it's a big thing. They're massive things.
I think, for me, they're too fast and how can that be a crime for someone who wants to go fast all the time? If I'm on an adventure bike I don't want to be rushing about.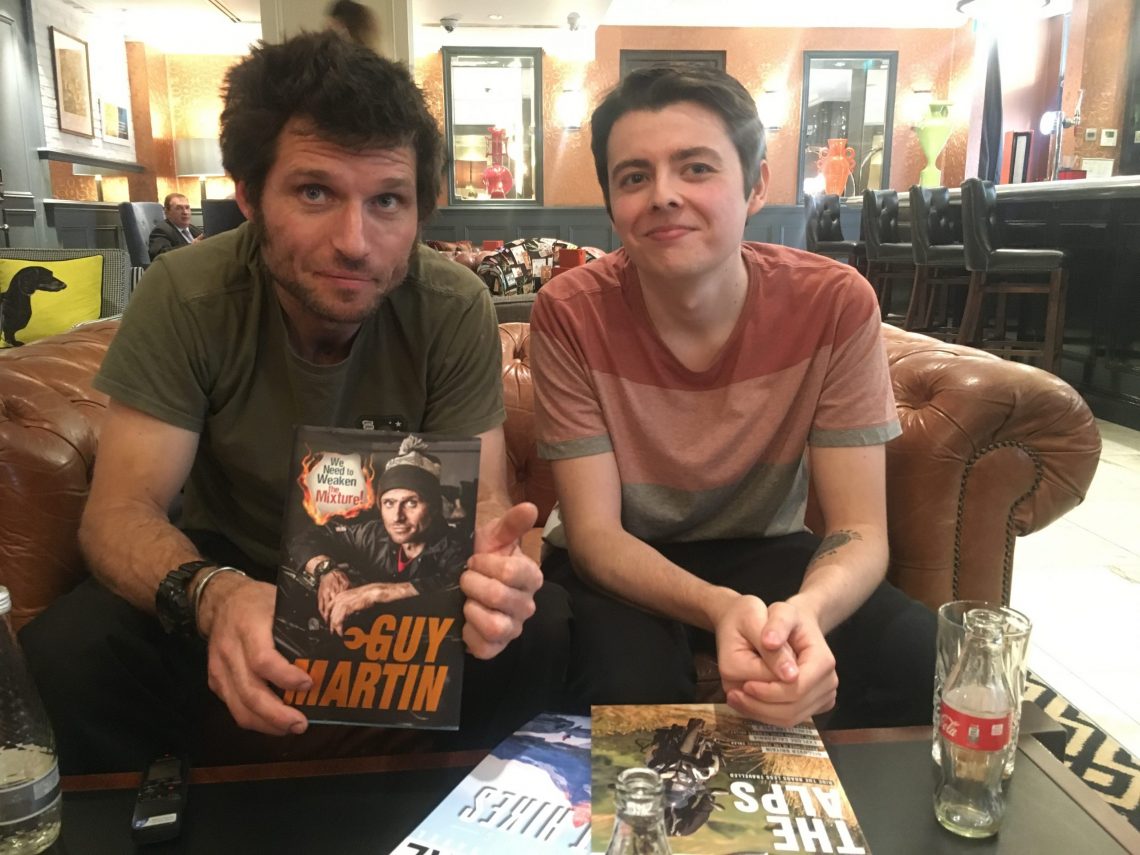 ABR: Has your outlook on motorbikes changed since you became a father?
GM: No, not really. Since I finished racing, [I] have no interest in sports bikes now. Not that I had before really, I was just bothered about whatever could make me go faster around a track.
But since I've walked away from the sport I have no interest in what the latest superbike is, how much horsepower there is, I couldn't give a s**t. I just think how good is my seat on my Triumph Tiger. Then hopefully when my daughter gets a bit older I'll take her on the back, but I just wouldn't have a sports bike.
GM: For me, the main attraction to motorcycling is adventuring. Not sports bikes, getting dressed up like a power ranger… That's what they do, they get dressed up in their leathers and then go and meet their mates in the woods.
Me, I just wanna go riding, I don't want to be doing 170mph, it's just going to end in tears, you're going to lose your licence and it's going to end in tears. We need to highlight that motorcycling isn't all about Fireblades and GSX-R1000s, I don't want one of those, why would I want one of those on the road for?
My Triumph's a bit ratty, it's been to the moon and back, but with the top box on, I can sling all my crap in it and it's mint. That's what biking's about for me.
ABR: You're well known for being a big cycling enthusiast, are there any other sports you'd be interested in? Any other adventures you'd like to go on, would you like to climb Mount Everest for example?
GM: I've thought about biking from the sea to Everest basecamp on my pushbike.
ABR: …And then climbing Everest?
GM: Don't know about climbing it. I would love to, I just think the window and the way you can do that, you have to be so lucky to be able to catch the right spot to get up there. It's just a massive pile of time too.
How much money does it cost? It's like 20 grand for one attempt on the summit. It's mega-money. So, the window in which you can do it, I'm realistic I just don't think that would be possible. But I could bike to base camp, that would be really good. It's how much time you have to be there.
What is it, two months? You've gotta go up and back and up and back. You've got to acclimatise your body and then go for the last push. I love the challenge and adventure of it all, but too much time away from home and work. Too much time out of my shed – that's the main problem here.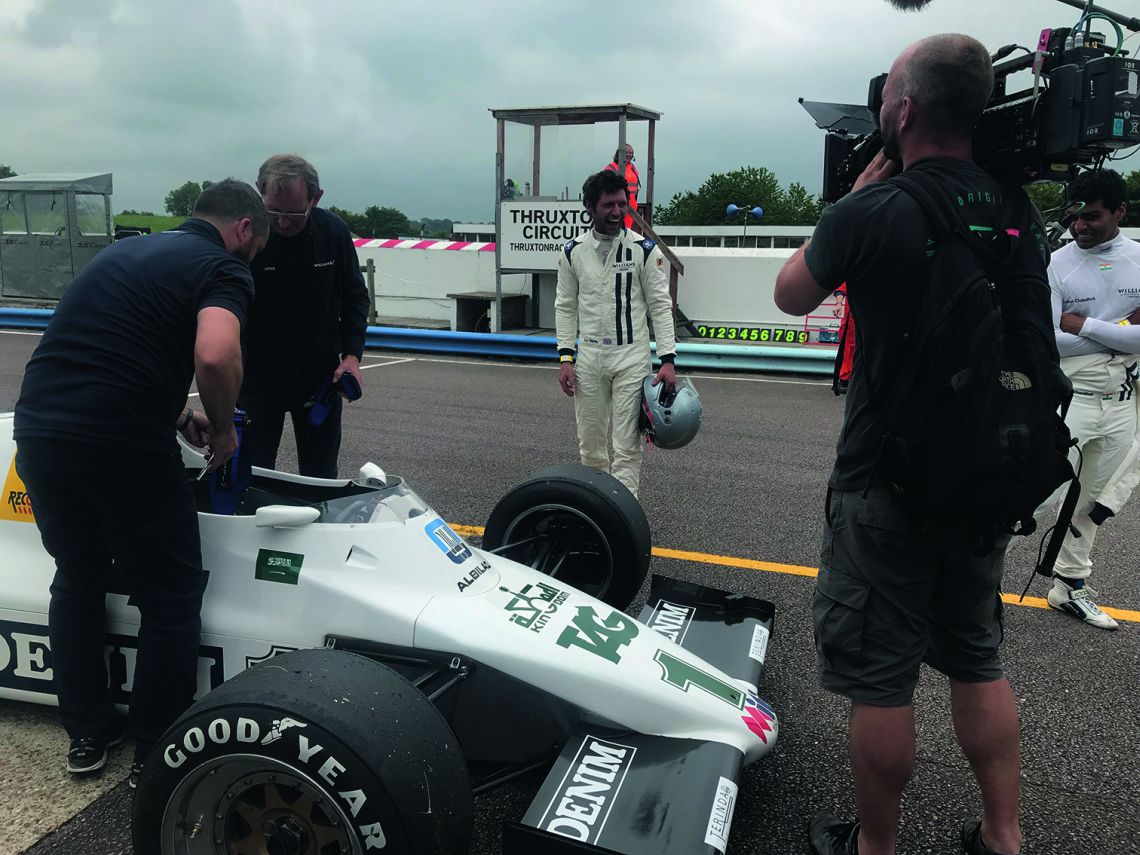 ABR: You have just come back from trying to break the van lap record with a Ford Transit Van at the Nürburgring, what's the next project you'd like to take on?
GM: I'm building my 300mph in a mile [bike]. I've got a pickup, an Escort Cosworth, I've got a 1500hp Nissan GTR in the back and I'm gonna go race that at Pikes Peak. That's my plan. I'm going to be a year or so building that in my spare time.
ABR: So, sometime in the next year?
GM: Back at end of next year. If it's going, then back end of next year [and] I'll be happy. What else? Pushbike. Always training for a pushbike race. Always doing something with me push bike. There'll always be something won't there? I don't think I'll ever be sat at home thinking 'right, what I'm I doing?' I've always got the next job lined up before I finish what I'm doing.
ABR: Your 37 now, where do you think you will be when you're 50?
GM: I'll either be in a box or I'll still be trying to kill myself, or I'll have woken up one morning and I'll be happy with what I've done, and I'll settle down, I'll be waking up on a Sunday, having a lie in, mowing my grass, having a Sunday dinner and watching the TV. So, it'll be one of those three things.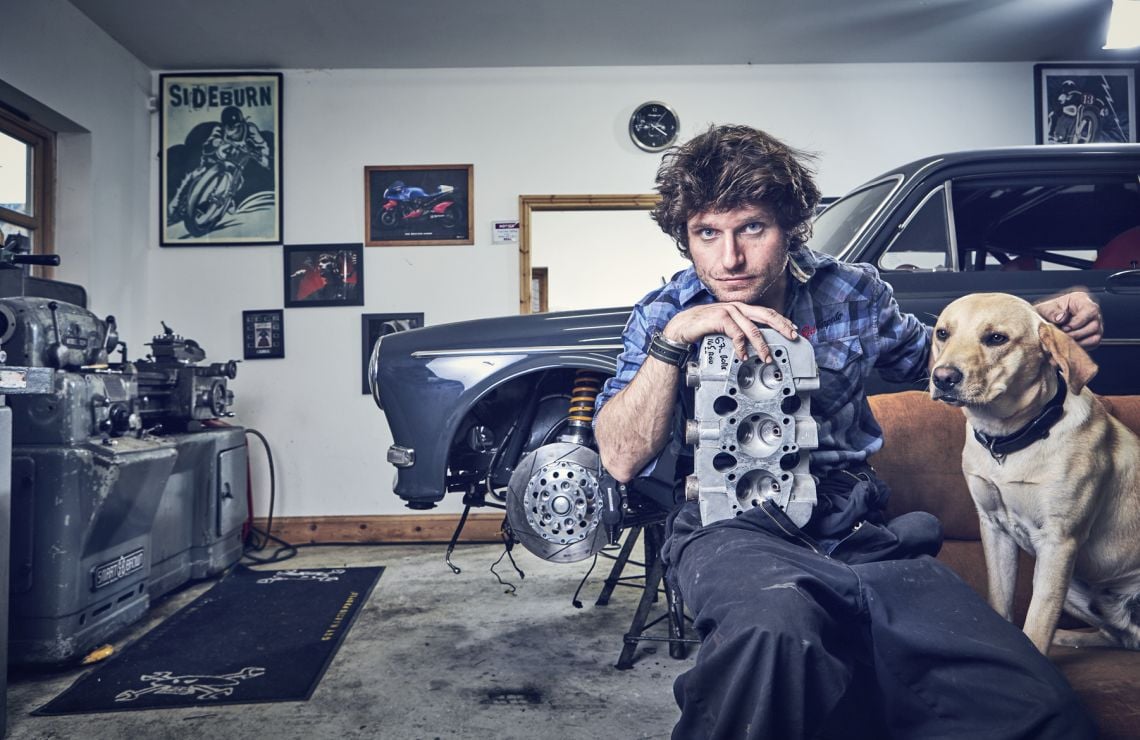 ABR: Charley Boorman and Ewan McGregor have hinted at a follow-up to the Long Way Round series with a Long Way Up? If given the chance, would you like to join them?
GM: The reason I do things like that is to be by myself, so no. A lot of respect for what those boys have done but the whole reason for me doing these daft things on push bikes or motorbikes is to be by myself. I like being by myself.
What came before the Long Way Round was [something] called Terra Circa. Legendary, f*****g brilliant, and they're really what started the Long Way Round. These boys just did it, left work for a few months and went around the world on some old DR 350s and made a film about it. It was bloody brilliant. That's the foundation for all of this stuff, they are the foundation.
ABR: If you had unlimited money and resources what would you do?
GM: Just what I'm doing now. Just go to work, come home, fannying about in my shed. Getting whinged at from my missus for spending too much time in my shed. Biking whenever I got chance. I wouldn't be doing anything different to what I'm doing now… But I'm never happy 'cos I always want the next thing.
Thanks to Guy Martin for taking time away from his shed to take part in the interview and also to Penguin Random House for arranging the meeting. Guy Martin's new book 'We Need to Weaken the Mixture' published by Virgin Books is now available to buy. You can check out our thoughts on page 16.