Whether you've got plans of conquering the world on two wheels, or you just fancy heading off for a few weeks by yourself, there are some things you should know… Ed Gill explains more
We often talk about adventure riding in a pretty generic way, but long-distance solo riding is one area that perhaps merits some special attention.
The attractions of going solo are obvious – the freedom to ride when and wherever you want; you're arguably more approachable, and there's a greater degree of personal challenge involved that can be hard to find when travelling with a group.

Clearly, there are also additional risks involved. Riding solo from London to Sydney in 2015/6, I learnt almost all of my lessons about long-distance solo overland travel the hard way – by trial and error on the road after very little pre-departure preparation.
With the help of others, I met along the way, and with a big dollop of good luck, I gained the knowledge that I needed. But it's since learning those skills that I realised how much more I could get from riding solo as a result of having them.
So, here are the top things that are worth focussing on in the run-up to doing a big trip on your own:
Go Green Laning
The UK might not have horizon-busting blue skies with long tracks going off into the distance, but we do have shorter, more aggressive and technical lanes which are great for developing the kind of off-road skills to give you the confidence to get off the beaten track.
Continued practice, not just attending a one-off training session, is key. Riding in a group will encourage you to move out of your comfort zone, expanding your skills which you can then use solo. It can also be an invaluable source of advice, not just on riding, but also on getting your bike set upright.
However, group riding in this way shouldn't be viewed the same as solo riding. That particularly tempting BOAT that goes down into a leafy, green abyss might be worth a punt when there are others around, but on your own you should think more than twice.
The number one rule always being to ask yourself – 'how would I get out of there if I needed to?'
Finally, once you've done all that, practice with luggage. Take the time to re-learn those skills and understand your limits with the bike as it will be when you travel, loaded up.
Get Mechanical
Mechanical self-reliance to do even the most basic things will allow you to deal with problems preventatively rather than reactively. The latter tends to be more expensive than the former, both in terms of time and of labour and parts.
All three cost money. In less visited places, trusting others to repair your bike by default, even when they have the best will in the world, is not necessarily a good idea.
Few mechanics understand the difference between repairing a bike for a customer who can pop back into a garage if a problem occurs again, and repairing a bike for a customer who is going to ride thousands of miles where the distance between workshops for modern bikes is measured in countries rather than streets.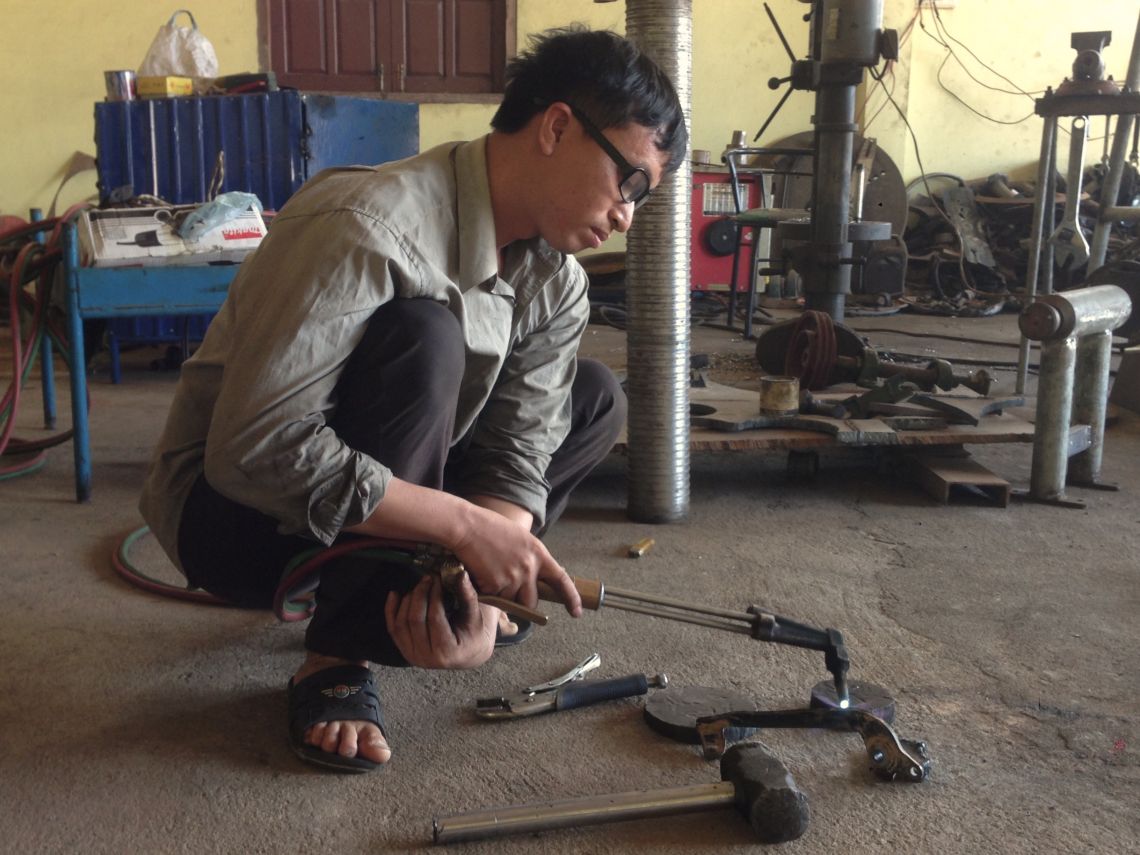 So, pick carefully who you let work on your bike. Ideally, watch them do any repairs. Find out what they actually do to your bike, because often that might be related to the next problem which appears.
Learning to deal with one mechanical problem will give you the confidence to deal with a dozen others. There's a logic to most bike mechanics, it's just a case of finding out what that is. Even if it's not your natural forte (it certainly isn't mine), persisting with it with your Haynes manual as a bible is well worthwhile.
Getting back to nature
Being self-sufficient on the bike is key to wild camping – ensuring as a matter of course that you ride with enough food, water, petrol and cash for a couple of days will give you the peace of mind not to pass up that killer camping spot with an amazing view.
If you don't, then dropping a pin on Google Maps or maps. me to mark the spot to return to is always an option. Wild camping takes a bit of practice – there's the old adage about taking two or three turns off the main road to ensure you're not disturbed that's true.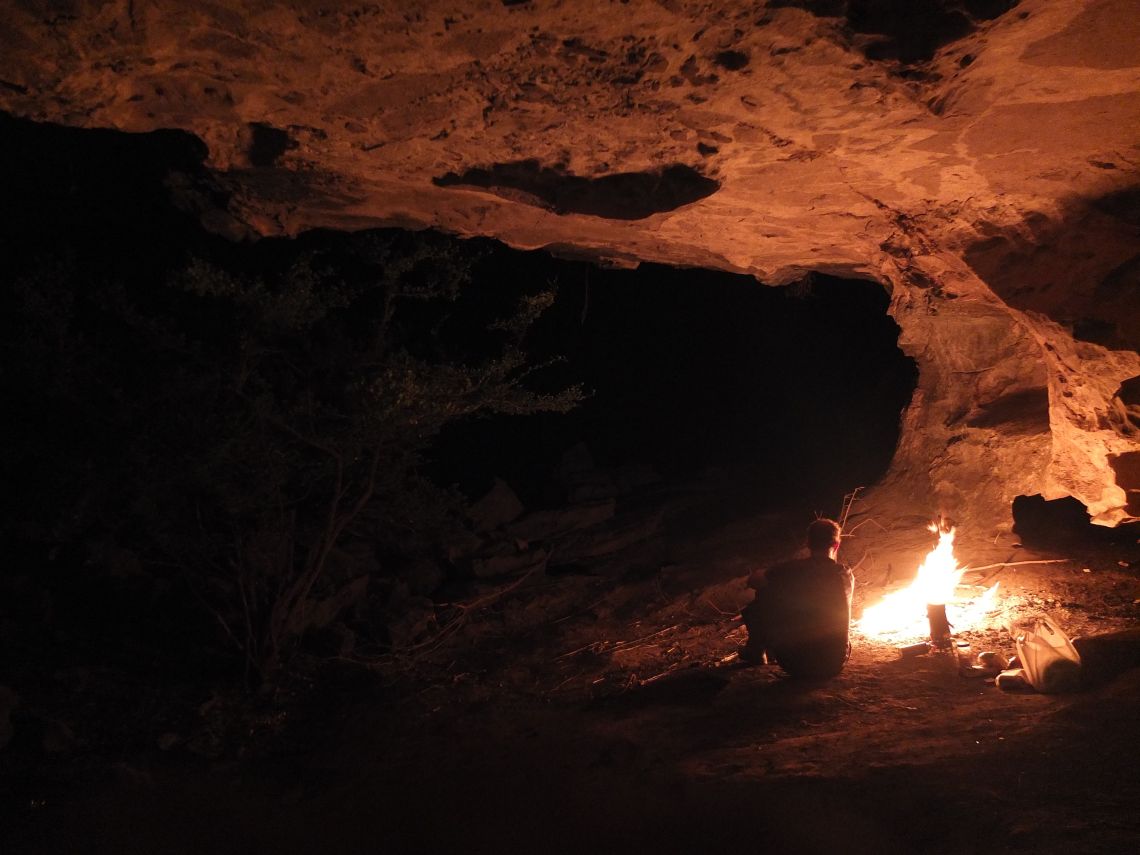 Knowing your sunrises and sunsets are important and starting to scout for options at least an hour before sunset is a good rule of thumb.
Sod's law dictates that often you'll camp one place and find an even better spot five minutes around the corner the next morning when you're leaving – scouting minimises the chance of this. Apps are also helpful – iOverlander and WikiCamps in particular are a really good resource for spots that other overlanders have used…
Maptastic
Following your turn-based GPS isn't going to get you the best of the experience. It has its place – in towns, for example – but looking at a map and learning how to read the landscape is important – what route is going to give you the best twisties, the best trails and the best views?
What are the physical features of the land which point towards the likelihood of finding something unexpected?
There's a bit of a knack to it. Paper maps are best, a 1:150,000 cycling map is often ideal, but larger-scale maps up to 1:500,000 can do the trick.
However, carrying around a whole library of paper often isn't practical or, if the mapping data is sketchy, worthwhile. Buying maps can also be expensive too.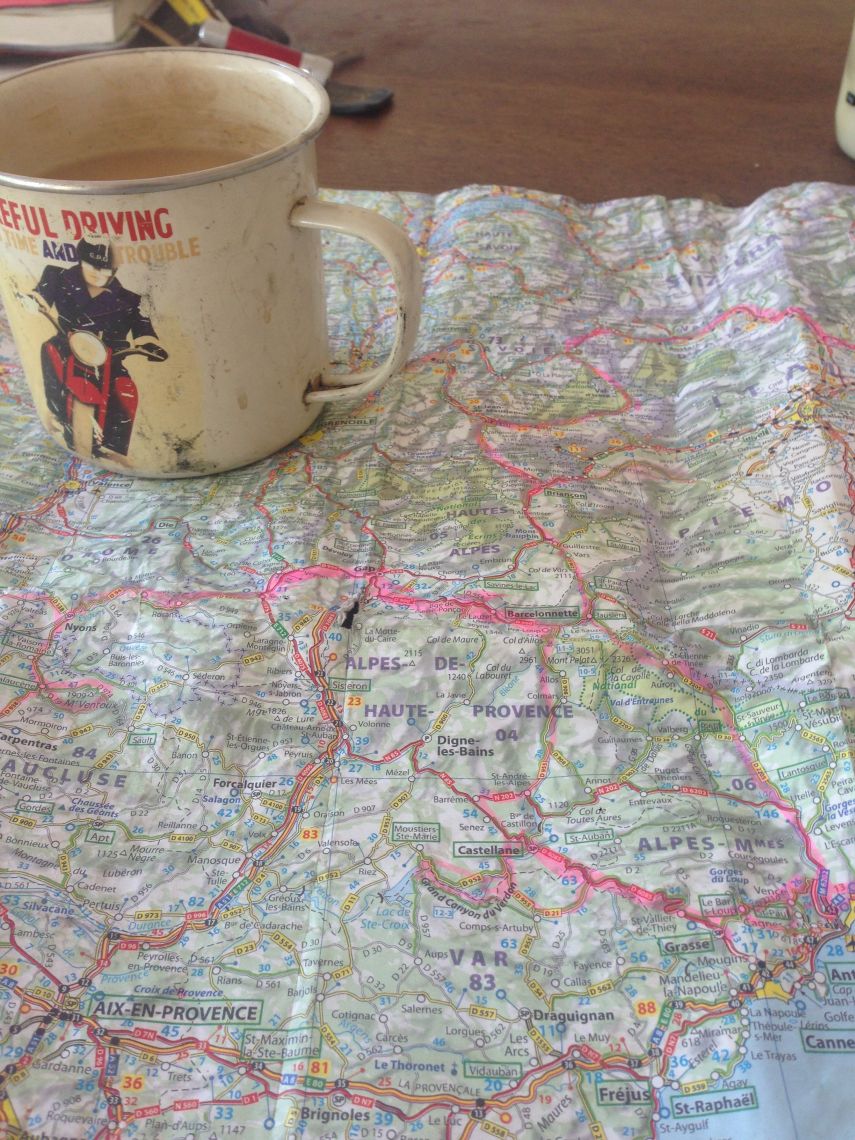 Two good alternatives for your smartphone are Google Maps, which has a terrain mode, and maps.me.
Before you hit the road…
All of these things can make a big difference and really allow you to reap the benefits of solo Overlanding.
Of course, part of the adventure is to learn many of these things yourself but once you do learn them, you realise how much more you can do in future.
This is particularly the case as, since adventure riding has grown more popular in recent years, so has the multitude of kit available to us.
Having the right set of skills is arguably more important than having all the 'right' kit – and will give you just the same, if not more, opportunities.