Rose Crompton rounds up bike-related stats and facts to make your pulse race with fear, excitement or downright bewilderment. Prepare to be enlightened…
The most… number of cylinders on a vehicle engine
Putting the phrase 'bigger is better' to the test, Hertfordshire Superbike Centre owner, Simon Whitelock, built a 4,200cc, two-stroke engine powered bike by fitting a gas-guzzling 48 cylinders to it, just because he could. A fan of the Kawasaki triples, the Whitelock Tinker Toy – named after a WWII flying fortress and its crew – features a Guinness World Record-breaking 16 Kawasaki KH250 three-cylinder engines arranged in six banks of eight and is so big that it has to have a complete single-cylinder two-stroke engine just to serve as a starter motor. When asked why he wanted to build it, Whitelock said, "At the time my hobby was building bikes that were different and were based on the Kawasaki triplets that I collected. I also had an interest in large engines – mainly aero ones – which had a large number of cylinders." And so the 48 Whitelock Tinker Toy was born.
Due to the sheer size of it, reaching the handlebars is a feat in itself, but despite this it is actually road worthy, although it's never been ridden on the public highway. Maybe they're yet to find someone brave enough to handle this monster of a bike!
The biggest… collection of motorcycles in the world
If you love admiring adventure machines as much as riding them, the National Motorcycle Museum (NMM) in Coventry is sure to rev your engine. Home to over 1,000 classic, modern and ultra-desirable rides, it's known for being the world's biggest collection of bikes under one roof.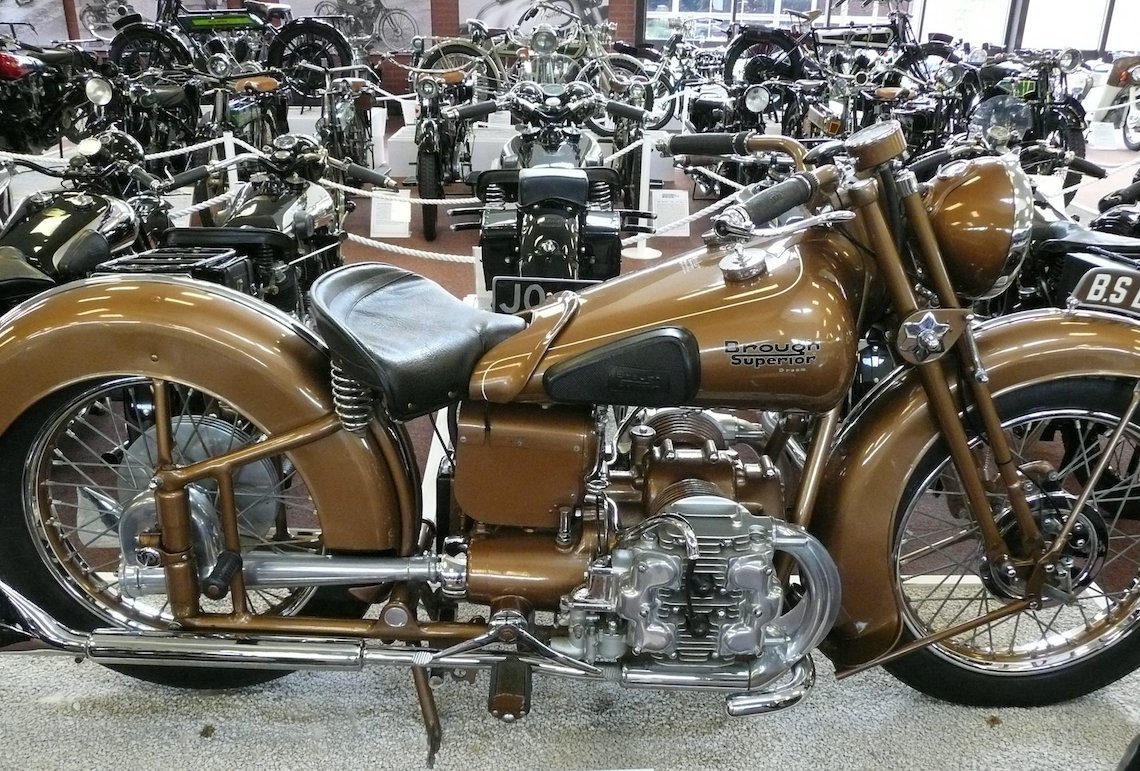 The most valuable bikes on display, according to the museum's director, are The McEvoy British Anzani, McEvoy KTOR/T and the Vincent Rapide G Woods. The NMM is also thought to hold the largest collection of Brough Superiors on the planet and includes the unique 1938 Golden Dream – special because it was the only Brough Superior to be painted in an off-gold colour.
The ride was nearly over for the museum in 2003 when a fire ripped through the building, damaging 75 percent of the collection. Tragedy, you may think, but fortunately, thanks to a dedicated team of enthusiasts and experts, it took less than a year to put this massive collection back together and reopen its doors to the public. Now that is mind blowing!
The first… IOM TT 100mph lap on an electric-powered bike
The Motoczysz motorbike may be electric, but it's a damn sight faster than the average milk float and a whole lot sexier. Oh, and it's just become a record-breaker as the first electric-powered bike to make it around the Isle of Man TT Mountain Track at an average speed of 100mph. Milkmen, eat your hearts out!
Ridden by Michael Rutter in the SES TT Zero single-lap zero-emission 2012 TT race, Rutter managed to clock a speed of 104mph on the Motoczysz, besting his 2011 performance, which averaged at 99.6mph.
There was no doubt he broke the 100mph record this year though, earning himself the title of 'fastest lap ever completed by an electric motorbike' and the £10,000 prize fund.
The cash, which is awarded by the IOM government, is put up to encourage riders and manufacturers to tackle the challenge of creating an electric bike that's powerful enough and has the battery life to complete the 100mph lap. So, plenty of time and incentive for all you avid farklers to get working on next year's entry, then…
The most intense… motorbike rally
Any ride touted as 'an 11-day monster so devastating to body, mind, machine – and even its organisers – that mercifully it's only held every two years' would have me running for the hills, but for 100 hardcore riders it's a slogan that tempts and lures the toughest bikers to sign up to the Iron Butt Rally and tackle 11,000 miles of American terrain in just 11 days.
The Iron Butt Motorcycle Group makes a habit of designing rallies that cover a mental number of miles in the shortest amount of time possible. Born out of organiser Mike Rose's curiosity to see if it was possible to ride through all 48 lower states in just 11 days and cover 1,000 miles a day, in 1984 he decided to hop on his bike with nine other willing riders and take the challenge head on. Of the 10 who started, only four riders finished in the allotted time.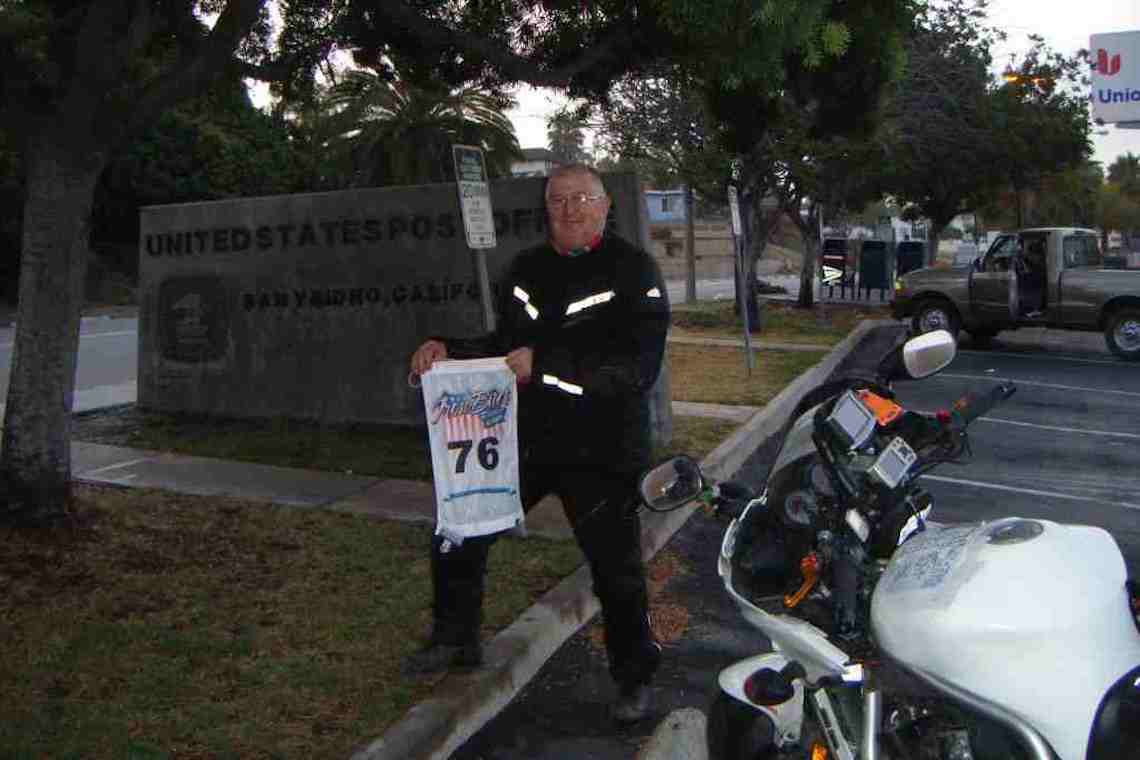 Run every two years, with the next one being held in 2013, entrants have to visit 48 states within a checkpoint time to be considered a 'finisher'. There's also the option to pick up bonus points and gain gold, silver or bronze accolades by completing various challenges en route, like purchasing a toe-tag from the LA county morgue or finding remote, hidden away landmarks. As well as the demands of high mileage, no consideration or dispensation is given by officials for adverse weather conditions. Riders can expect to encounter torrential rain, snow, hail, hurricanes tornadoes, and extreme desert heat.
2011 competitor and UK President for the Iron Butt Association Phillip Weston (aka Fazer Phil) said, "I found it enjoyable, but challenging and my only aim was to finish it!" With mini kips by his bike to see him through and smashing 1,500 miles on the last two days, he made it. No ifs or buts, that's hardcore.