A few simple tricks of the trade are all it takes to transform your travel snaps into cover-shot material, says Sam Manicom
Photography: John May and Sam Manicom
On-the-road photography can be one of the most satisfying aspects of any adventure, but it can also be one of the most frustrating. The truth is that everyone has the ability to capture the hurly-burly, colourful, wonderful flow of happenings that is life on the road. It really isn't a dark art; just a few simple skills can make a major difference to your travel snaps.
Getting started
Let's get the most painful point out of the way first. It's simply not worth skimping on your equipment. There are some amazingly good-quality, reasonably priced digital SLR cameras around now, and if you're a novice photographer, some are surprisingly simple to use, too.
Spend as much money as you can afford on lenses for your SLR, it really does make a difference. There are many landscapes and town scenes that you simply can't do justice without one. A 28mm wide-angle and an 80-200mm should do the trick. Think hard about your zoom choices and consider things like weight and what your subjects are likely to be. If you're going after wildlife shots, for example, you'll probably want a 300mm zoom. Of course, you could opt for a lens that has a range from 50 to 300, but that might involve taking out a second mortgage.
As well as focus, colour is another consideration for getting good pics. Your brain does a lot of filtering to give you an accurate perception of colour, but a camera can't match this without assistance. Talk to a good camera shop to find out what filters you'll need for the environments you'll be shooting. In Africa or India for example, there's usually so much dust, smoke and heatwave in the air that both skylight and polarising filters are invaluable. A bright day at altitude in Scotland or Kenya will also play real games with colours. A polariser can make a stunning difference and that rich, blue sky you've been enjoying will have more chance of looking that way in your shots.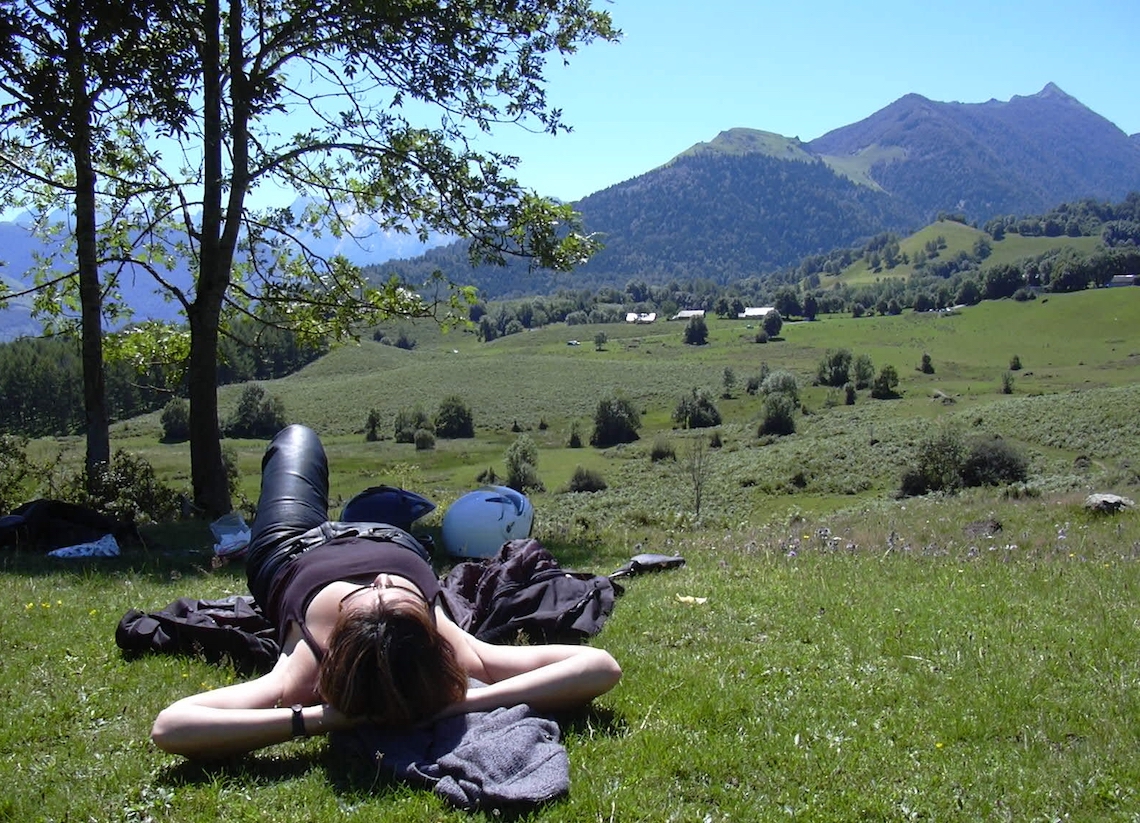 Besides an SLR it's also well worth carrying a second camera with you; a quality pocket-sized job with a built-in flash and the ability to record film footage is ideal. This will allow you to catch those spur-of-the-moment shots and also take pictures when an SLR is too indiscreet or cumbersome. Some manufacturers are even bringing out compact cameras with GPS included.
Once you have your equipment, take the time to get really familiar with how it works. Play with your cameras, lenses and filters in as many different environments and light conditions as you can. It's also worth taking a photography course before you set off, too. Even a short course at your local college or photography shop can make a massive difference to the quality of your shots.
Sundries
Take plenty of fast, high-definition memory cards with you. I limit mine to just 4GB a piece, so if something goes wrong with one of my cards I won't lose a huge number of shots. Look into the size of shots you're taking, too. RAW files are the best quality but also take up an enormous amount of memory. Unless you're looking to take professional, cover-worthy shots, I wouldn't bother with RAW. Magazines are usually happy if you supply images that are between 1.5MB and 3MB.
The most common format for shoot- ing and saving images is jpg files, but you might want to consider saving them on your computer as tiff files instead. It's a quirk of jpg that every time you open one and then save it, you degrade the quality of the shot a little, because it's already compressed. This doesn't happen with tiff, though the file size is much larger.
You'll need to download your shots regularly. Putting them onto a small laptop is one way of storing them, or even a portable hard drive. Be sure to back your images up on to at least two online storage sites, such as www.zipcloud.com and www.dropbox.com. That way, if anything should befall your equipment, your images will still be safe.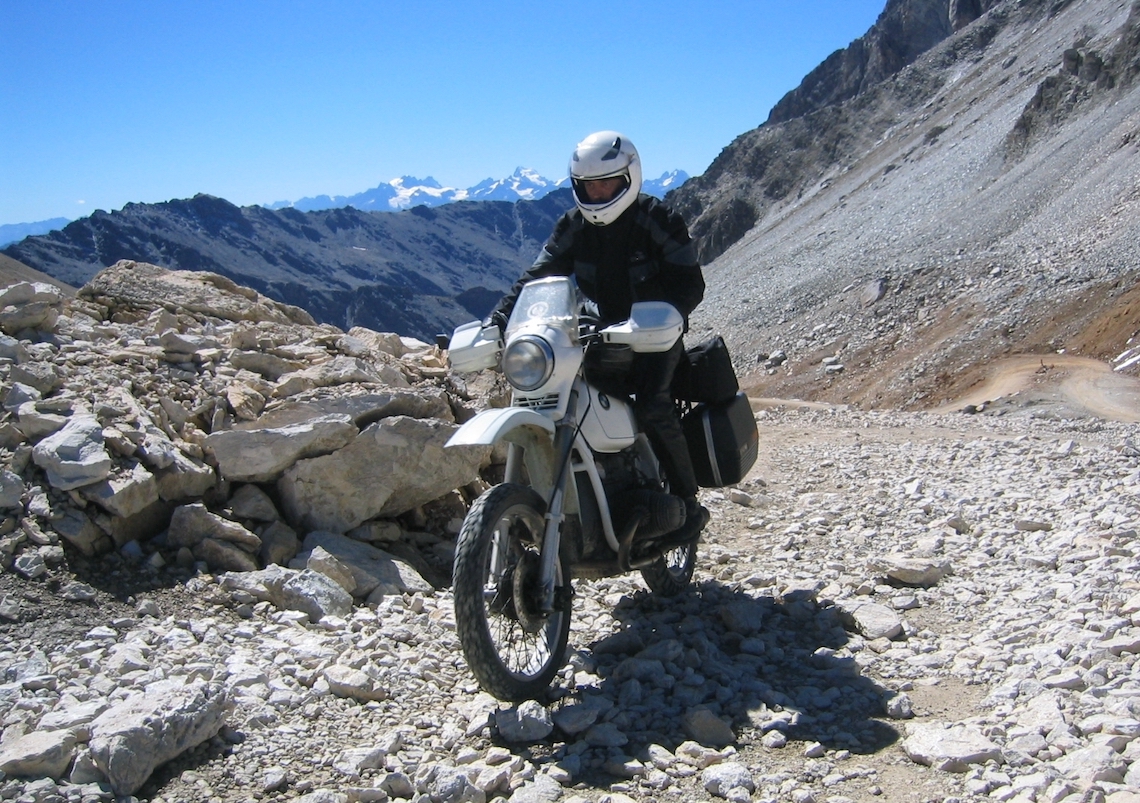 Carry all
It's very important to keep your camera kit dust free and dry. Silica gel sachets work wonders against the damp. Most cameras are delivered with them inside the manufacturer's packaging, so photography shops usually have a few freebies floating around if you ask nicely.
A basic, waterproof daypack used as a tank bag works very well as a camera case. I go for packs that have a zip running around three sides for easy access to the contents. The trick is to take a clip-top Tupperware box and fashion a hinge on one side with duct tape. Fill the inside of the box with heavy-duty foam, which is easily available from upholstery shops, and use a razor blade to cut out the slots for your particular camera's body, lenses and filters to fit into. The result is a discrete, waterproof, vibration-absorbing, dust-proof, easy access camera container which has cost you less than 30 quid.
You could easily spend £80-plus on an ostentatious, professional equivalent, but keeping your camera well-concealed and close to hand is the best way to get good shots while helping you blend in – a flashy case will only serve to make you a target for potential thieves. Before you leave, check your travel insurance policy really carefully to make sure that your equipment is covered for both the type of trip you are making, and for the full replacement value of the cameras.
Good shot!
Now you've got the kit, how do you get the shots you want? First off, decide what's going to be the focal point of your picture. You should plan the shot before you even raise your camera. Every picture must have a focal point, whether it's a person, a building or something interesting happening on the horizon. Don't be afraid of shooting your subject close up either. Shots often don't maximise their potential because too much of the picture is taken up with the general 'view'.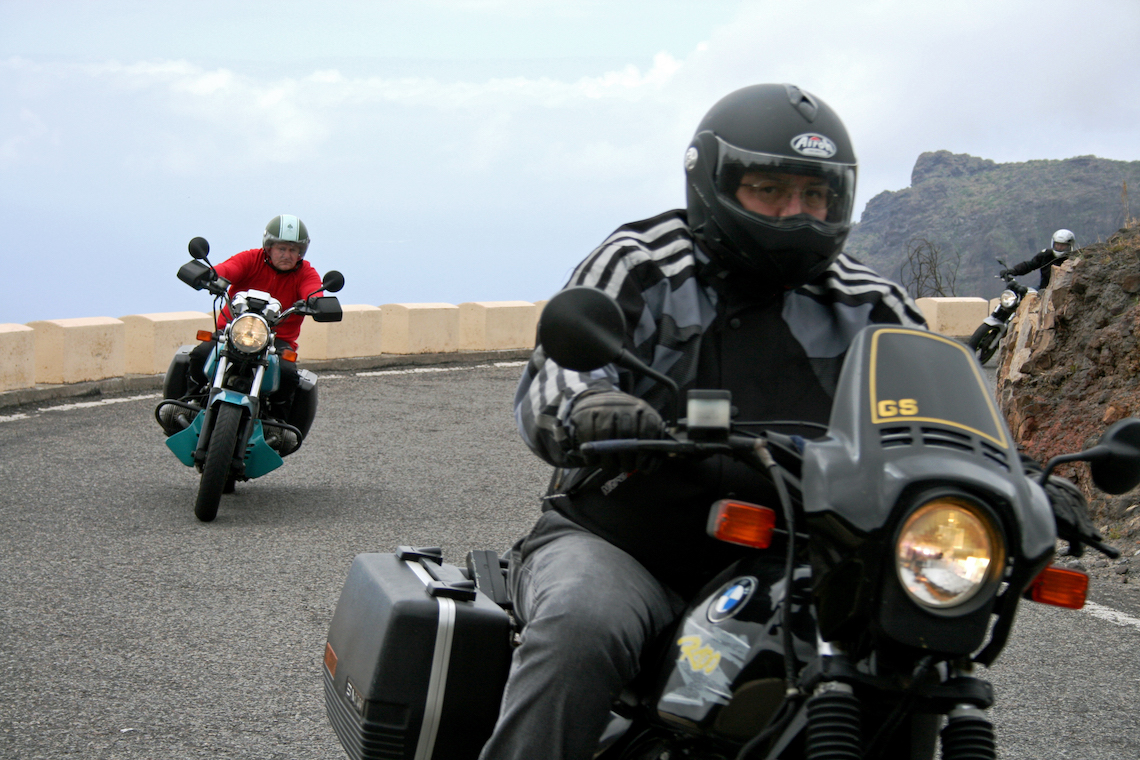 If your aim is to take a landscape shot, try to use something in the foreground to give a feeling of distance. Your bike will work really well for this. Take your time and keep your shot as simple as possible. Make sure your horizon is level (if that's what you want) and be really critical before you press the shutter.
Shooting from a different angle can also add interest to your shots. I take pictures standing on chairs and my bike saddle, with the camera at waist height, and even lying down on the floor. Travelling solo? A mini tripod will help you to get shots with you in, too.
Tricks of the trade
The rule of thirds is one of the most basic photography techniques, but it's also one of the most effective. The principle is to break your shot down into ninths using three imaginary vertical lines and three horizontal ones, a bit like a noughts and crosses board. The aim is to make sure your object of interest doesn't sit in the centre of the image. Try to position it so it falls into one of the outer thirds.
Colours are sharper and subjects clearer when you shoot away from the midday hours; shadows are much more impressive then, too. Take time to suss out where the sun is so subjects aren't in shadow. If they are and you can't wait for the sun to move, use a flash. Watch out for bright backgrounds as they can confuse your camera. Sometimes it works better to set your camera's light meter while focus- sing on a darker subject and then drag your focus across to the bright topic you really want. It takes a little practice to do this but it can work really well.
Each time you see a likely subject, take several shots one after the other. This is called 'bracketing' your shots. It's particularly useful when taking photos of people or moving targets, or when you're unsure of the correct exposure for a shot. This allows you to keep only the shots that are worth having. You may take 10 shots, but just the one is a gem. When taking action shots, move the camera with the subject.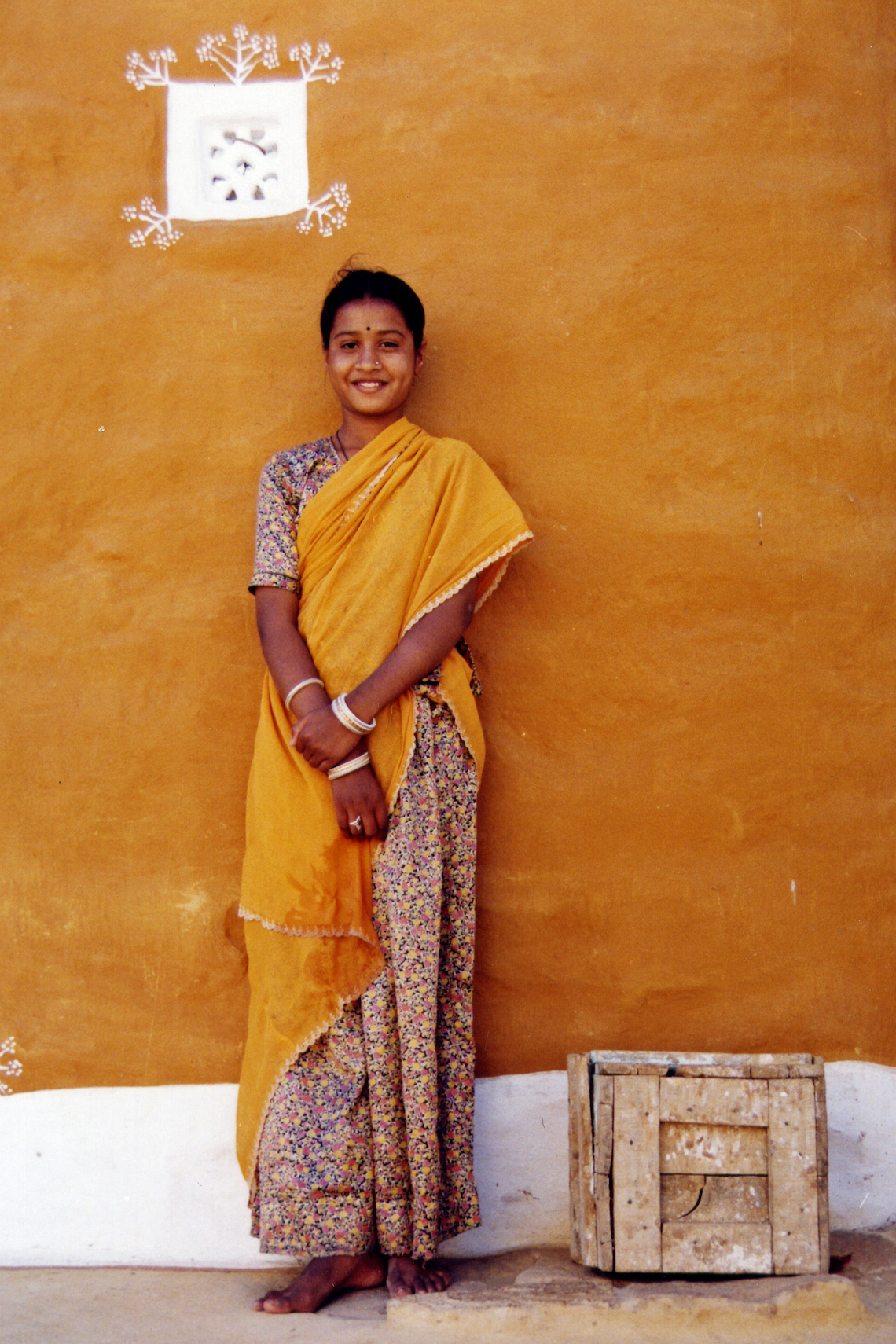 Say cheese!
Many ABRs have said they feel uncomfortable taking photos of people, but as with everything else, there are ways to of getting around this. Unless you're shooting with a long zoom, do ask people's permission to take the shot. Sometimes this can spoil the natural effect of the scene, but more often the person will work with you to allow you to get the shot you want. Think about how awkward you feel when someone sticks a camera in your face and says, 'Smile!' so take your time to make it a pleasant, stress-free experience for your subject.
When taking photos of people, snap a few and pose a few to get variety. Sometimes the best people shots happen when you haven't posed a subject and they're doing their own thing. Have fun with them. A relaxed subject will often result in a shot that feels much more genuine. One of my best ever shots took me nearly two hours and several jokes to get! Oh, and do offer to send your subject some copies of your snaps. Your photo of them may be the only one they will ever have.
Analysis
With all this in mind, take some time to analyse other photographer's shots. What do you like about them? Look at the structure and see how they've used the rule of thirds. How close is the subject, where is the main subject in the frame and how has light been used? You don't have to be a professional to take great shots, and pinching other people's ideas is no worse than learning from a book.
Before you set off on your adventure, think about the type of on-the-road shots you'd like to take. You might even decide on some themes, such as older people, markets, local motorcycles, road signs or your bike in really rugged places. Great photos are one of the best ways to share the fun, exotic and downright bizarre things that an adventure throws at us. There's a world of perfect shots out there just waiting for the taking. Enjoy!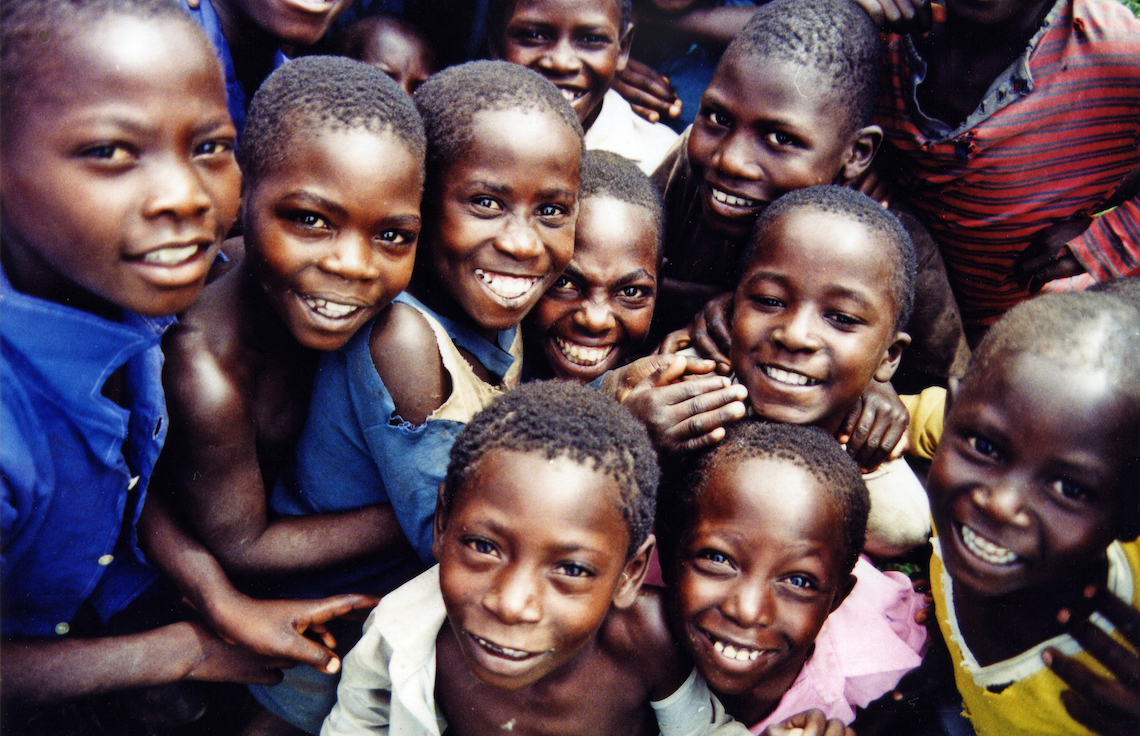 Adventure motorcyclist Sam Manicom is the author of four highly rated motorcycle travel books. Into Africa, Under Asian Skies, Distant Suns and Tortillas to Totems, available from www.sam-manicom.com and all good travel bookshops. They are also available for download as e-books from www.amazon.co.uk
Sam's top picks
Having talked to staff in expert camera shops, trawled through Which?, and tried out a few choice cameras, these three stand out for me
Top Digital SLR: Canon EOS 1100, £335
Offers an easy introduction to using a DSLR I Comes with an 18-55 IS II kit lens
12.2Mp resolution
Performs well in low light
Guide mode explains the camera's various functions on the screen
Controls are clearly marked
Optical viewfinder as well as an LCD
Auto and manual settings
9 autofocus points in the automatic mode, which makes it easier to keep subjects in focus, even when they're moving
Excellent image stabilisation and good colour balance
720p HD video
0.65 sec shot-to-shot speed
Top Compact: Nikon Coolpix S8100, £220
Shoots full HD 1080p video
12Mp picture resolution for crisp shots
Generous 10x optical zoom
Image stabiliser
High-resolution three-inch LCD screen (no viewfinder)
Excellent colour reproduction even on automatic settings
15 scene modes including fast-moving sports scene
Superb point-and-shoot reflexes
Top Bridge: Panasonic Lumix DMC-G2, £300
1/0.75 image sensor is smaller than a DSLR, but larger than a compact I Picture quality competes with entry-and mid-level DSLRs
12Mp resolution allows terrific detail
True-to-life colour reproduction
Built-in image stabiliser
Rotating, free-angle articulated LCD touchscreen
Touchscreen controls several operations including autofocus
Use the Live View LCD screen to compose your shots, or the 1.44 million-dot-resolution electronic viewfinder
Face recognition technology
720p video captured in the AVCHD Lite format for playback on HD TV
External microphone facility
Uses all SD and SDHC cards including the new larger capacity SDXC memory ca