Q I live in Canada and am considering purchasing a motorcycle in Lincoln, UK. I'd like to ride the bike around England and Europe for six weeks. What type of travel insurance would I need to purchase and where can I get it from? Will I need a specific temporary registration plate to allow the bike to travel around Europe? After the touring I would like to ship the bike back to Canada. Manuel Fernandes, via email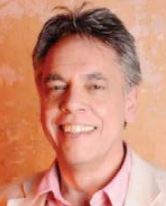 A Stephen Howard, managing director of Holidaysafe Travel Insurance (www.holidaysafe.co.uk), says: Unfortunately, the majority of UK travel insurance companies would be unable to insure a Canadian resident; however, you could find a motorcycle insurer either in the UK or in Canada that could insure you and your bike to be ridden on a UK and/or European road. You would need to get either third party, third party fire and theft or fully comprehensive cover, depending on the level of protection you require. I would definitely recommend that you also locate a short-term European-wide breakdown insurance too, just in case.
After this, you would then need to find a travel insurance company in Canada that can insure you to ride the motorcycle (of the capacity you intend to purchase). This travel insurance should provide cover for medical, cancellation, personal possessions and baggage as a minimum. You may also want to think about investing in personal accident and legal expenses cover as part of the travel insurance as well.

Finally, in regards to the vehicle license plate, there is no temporary registration plate requirement. You will need to register the change of ownership with the DVLA in Swansea, UK, as soon as possible, and then travel with your driving licence and passport.
Q I recently burned out the clutch on my BMW R 1200 GSA while riding on Salter's Fell. What are the telltale mechanical signs I should look for in the future to avoid another large repair bill and getting stranded on a hill in Lancashire? There was smoke at the time, but I thought it was just the ACF50 burning off the engine case from the previous day's clean. Graham Snowdon, via email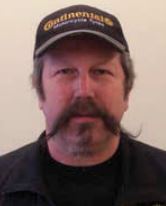 A Graham Ashby, Touratech's chief fettler and hammer-wielder, says: The 1200 GS clutch is very similar to what you'd find in a car, with the friction plate diaphragm and thrust bearing bolted to the flywheel. Being a dry unit, it's susceptible to letting the smoke out if abused; in general, modest use the clutch should be good for 50k-plus miles.
As for indications of slip, in the higher gears when rolling on the throttle, the revs will climb quickly with no corresponding forward motion. The bite point on the lever is another indication: if the lever has to be let out further than usual to get a bite on the clutch, that's a clue.
As for advice, when trail riding try to limit slipping the clutch to a bare minimum. This will allow the engine to do the work. Remember, it's not like riding on the road and sometimes first gear with the clutch fully released is a better than slipping it in second.
The clutch is designed to wear and with extra abuse it will do so more quickly, but with a little more knowledge and skill you can get the best mileage possible out of it.
Finally, you might want to consider the Touratech Heavy Duty Ceramic Clutch, developed in Africa for use on Africa's extreme trails and for off-road trips. Not a single ceramic clutch has broken down to date!
Remember, to get the best out of the big bike you need to improve your skill level, so get back out there and practice, or consider the BMW or Yamaha Off-Road schools where you can bend someone else's expensive ironmongery with impunity. Happy trails.