Is the Triumph Tiger 800 XCx the best all-rounder?
We're very often asked the question, 'what is the best adventure bike?' It is, of course, an impossible question to answer until we establish what constitutes an adventure for the person asking the question. 
For example, if the questioner spends more than 50% of their time off-road then the answer would be totally different motorcycle than for someone who just enjoys long weekend trips on tarmac only. And then there's the consideration of a pillion, if your partner has no interest in biking trips then the right bike for you could be different for someone who's other half is a regular pillion. 
In short there is no best adventure bike but there is a bike which is best for you depending on your personal circumstances and requirements. 
But come on, I hear you say, that's a cop-out. Well, actually, it's not, there is no best adventure bike per say but there could be a case made for the best all-rounder. That thought entered my mind as the Tiger was stuck up to it's axles in mud on a Wiltshire byway as a KTM 250EXC scooted past with ease.
How I wished for a lightweight off-roader just at that moment. But then we reached the tarmac and had a 200-mile afternoon ahead and a lot of that on the motorway. The appeal of the KTM diminished. 
If our time spent with the Tiger this year has proved anything then it's that the XCx is a top contender for the jack of all trades adventure bike. No, it's not as capable off-road as the ABR Yamaha 660 Tenere but then ask a pillion to pick one or the other for a day out and the Tenere will spend the rest of its life in the garage. That said the Tiger is not as capable and luxurious as the BMW GS for pillion comfort either, but it is more than acceptable.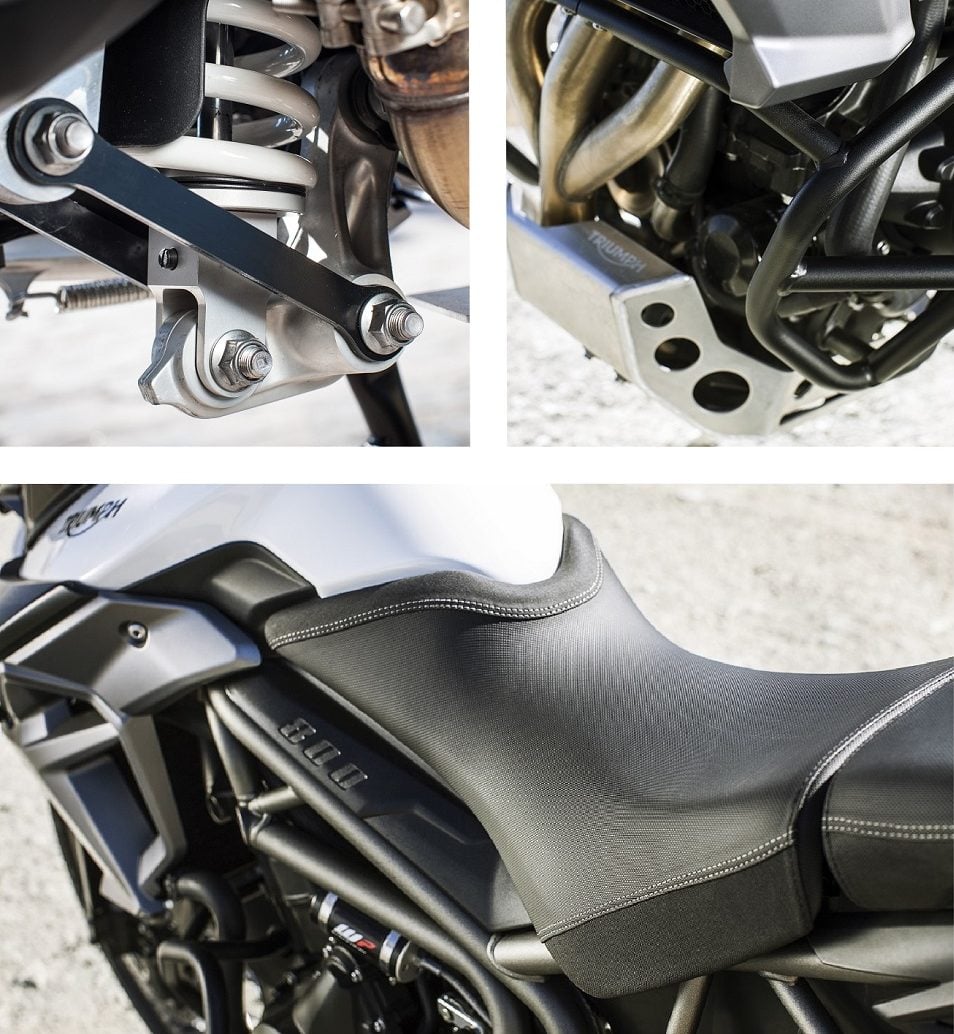 What we've found is that the Tiger does not excel in any particular area; there are faster bikes, there are better handling machines, there are more comfortable bikes etc. etc.
But, when you take every aspect into account there's a very strong case for the Triumph topping the best all-rounder list. 
If you want a bike that is comfortable for long-distance touring, pillion friendly, great fun on A and B roads and capable of taking on some serious off-road conditions and come out of the other end in one piece then the Tiger XCx has more than proved its worth over the past year.