A tour of Europe doesn't have to focus on the Alps. Travel west and you'll see some of the most beautiful coastal regions in the world while riding magnificent and exciting roads. Darko Cibej tells us more about riding in Croatia.
ABR: Tell us about Croatia and what it has to offer as an adventure motorcycling destination: 
Darko Cibej: Ecologically, Croatia is one of the best-preserved parts of Europe. It is a land where the hues of the sunny and warm Mediterranean happily blend with the tranquillity and freshness of the mountains and the gentle sway of the golden plains of Pannonia. A rare European landscape which is host to eight national parks, Croatia is back on the map of the world in big fashion.
Its stunning coastline, unspoilt nature with spectacular waterfalls and lakes, the blissful pine-scented Dalmatian islands, the warm Mediterranean climate and beautifully-preserved centuries-old harbour towns, combined with cuisine so diverse that it offers a unique experience for all of your senses. 
But above all, Croatia is a magnet for adventure motorcyclists, being pervaded with a network of spectacular roads for touring. Stunning Adriatic coastal roads, many curved mountain passes, roads that follow river gorges or island roads that make you feel as though you are sailing. With all of these together, Croatia offers a safe and unforgettable ride through breathtaking landscapes. 
ABR: Is Croatia a safe place to ride?
DC: Absolutely! General safety in the country is one of the many advantages, with the exception of a few small and isolated minefields in some of the deep hinterland areas which serve as a reminder of our painful war history. These are far from touring roads and clearly marked though.
ABR: Is it an expensive country to travel in? 
DC: No, not at all, though as with all countries there are some areas where prices are higher. Dubrovnik and Hvar come to mind. In general, prices are low, especially for Westerners.
ABR: If my bike breaks down while I'm riding in Croatia, is it easy enough to find a mechanic with knowledge about motorcycles? 
DC: You should have no problems finding a mechanic in Croatia, but for larger repairs, it's often the case that you'll need to visit the bigger cities.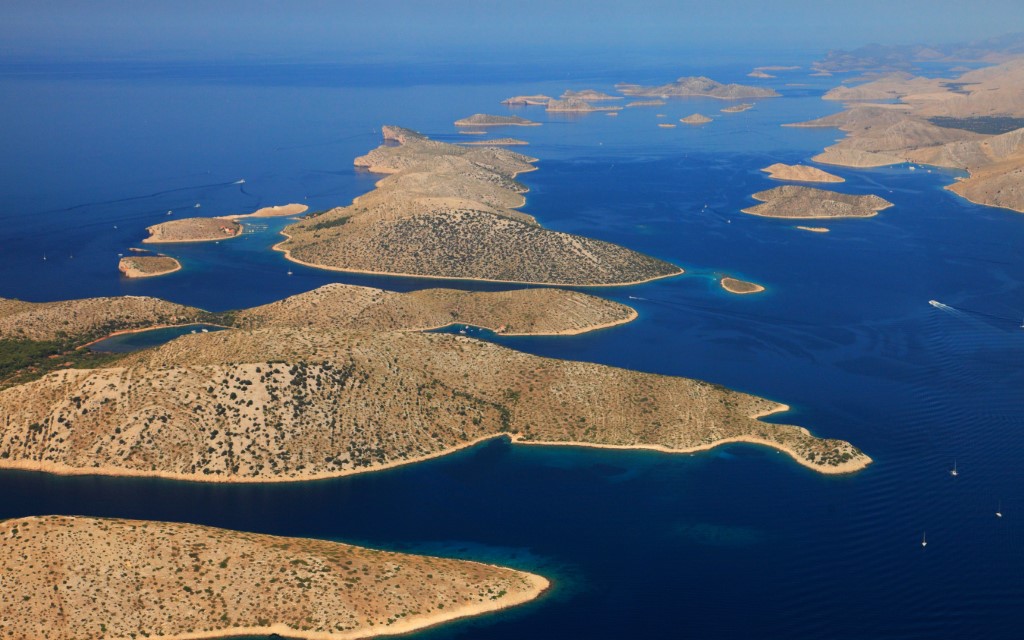 ABR: What are the most suitable bikes for riding in Croatia? 
DC: Every bike is good as long it works! In Croatia, you have the choice of picking routes of varying difficulties, suitable for any bike. Of course, we suggest touring bikes and among them our bike of choice is the BMW 1200GSLC. 
ABR: Are you allowed to ride off-road in Croatia? 
DC: There are very few areas where off-roading is not allowed and they will be marked. So, watch for signs or marks and ride safe and free. 
ABR: How cheap is fuel in Croatia? 
DC: Pricing is at the lower end of the EU fuel scale. Currently, one litre of Euro Super 95 costs €1.40 and one litre of Euro Super 98-100 costs €1.43. The prices aren't stable and can vary regularly, but they won't change that much. 
ABR: Croatia has some stunning regions with equally amazing roads, which are the best regions to ride, and why? 
DC: Almost everywhere in Croatia is set for riding. The Istrian Peninsular is exactly like Tuscany, the Adriatic Coastal Road offers the ride of a lifetime and mountains like Velebit and Biokovo are rarely visited beauties, but riding the islands is also an unforgettable experience.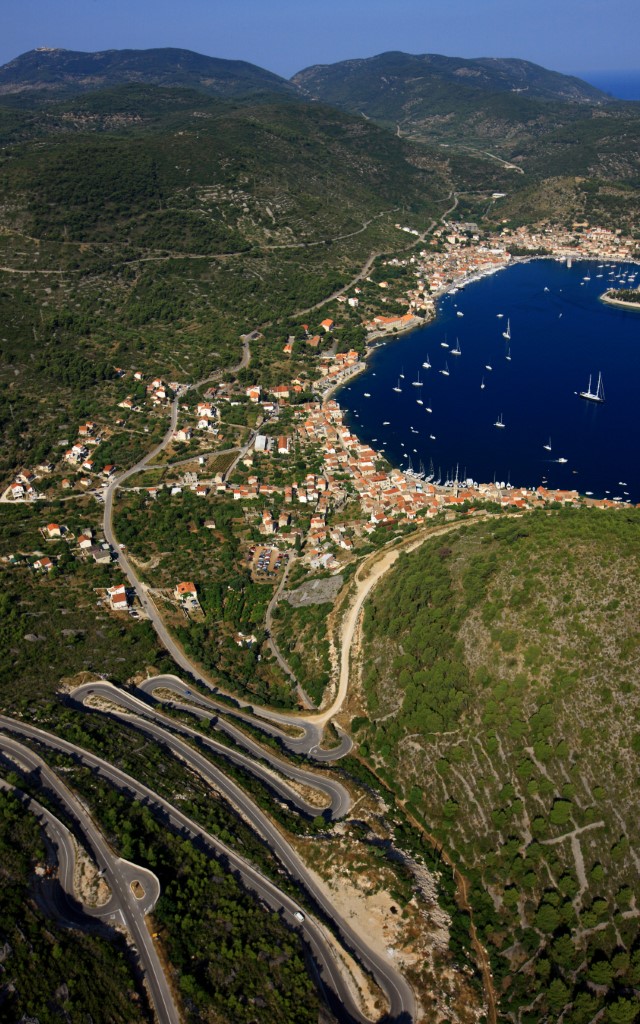 ABR: Conversely, are there any areas I should avoid? 
DC: As said above, there are some small, isolated areas marked as minefields, but they are far and deep away from touring roads.
ABR: Are there any 'must see' or 'must do' activities or roads to ride in Croatia? 
DC: There are a ton of 'must see' places in Croatia. Dubrovnik, Hvar, Plitvice Lakes, Kornati archipelago, Sakarun Beach, Lubenice Beach. Islands, mountains like Velebit and Biokovo, Istria and many more. You must ride the Adriatic Coastal Road, you must sail Kornati archipelago, you must walk the stone walls in Dubrovnik and you must cross Velebit mountain, you must ride the islands, kneel in front of the beauty of Plitvice Lakes and you must taste local specialities. It's a long list but it's worth it. 
ABR: Are other road users in Croatia good drivers? Or are there lots of accidents? 
DC: Generally the driving culture is good and it is constantly improving. Statistics put Croatia in the lower part of the EU accident scale. Roads are considered to be good but the critical points remain within holiday season. Most drivers from EU countries are driving to Croatia in one go, which can take ten or even 15 hours, and when they're on the road they can be extremely tired and dangerous. 
ABR: What are the hospitals and other medical facilities like in Croatia?
DC: Medical assistance in Croatia is quite good and covers each corner of the country. There are also rescue teams watching mountains and medical helicopter services watching islands. Most international medical insurance is compliant with Croatia's Health Service. 

ABR: What's the food like? 
DC: The Croatian cuisine is diverse and its modern form originates from Proto-Slavic and ancient times. The differences in the selection of ingredients and preparation methods are the most obvious if we compare the continental and coastal regions. The mix of influences here, whether they're Italian, Mediterranean, French on the coasts, or Slavic in the interior of the country, help set up a delicious mishmash of foods. Croatia has fantastic olive oil, and the oysters in the small town of Ston are considered the best in the Adriatic.
Their Babić, Dingač, Plavac Mali, Malvasia, prosecco, and Vrbnička žlahtina wines used to be underrated, but are getting more international recognition each year. And, perhaps their most famous dish, roasted lamb 'under the bell', is worth the hype, considering the meat cooks from both sides (with a domed clay bell covered in hot charcoal on top, and a coal below) slowly in its own juices. In most parts of the country, you can drink the tap water, though some of the islands report a lack of drinking water.
ABR: What else is there to do, other than ride? 
DC: First, and absolutely first, to swim in the Adriatic Sea, the purest and clearest sea in the world. You can visit numerous adventures parks, go rafting, climbing, sailing among more than a thousand islands scattered along the coast. If you are a party lover, go ahead, we have some of the best clubs around. While if you are a culture lover, you have endless choices.
ABR: Are there any laws and regulations that I need to be aware of when touring in Croatia? 
DC: In general it is EU legislative, but keep in mind that your helmet must have an E certificate well marked, seen and readable. 
ABR: What's the benefit of going on a guided tour of Croatia rather than touring by yourself? 
DC: There is big difference. The tiny details can make your tour a disaster or a ride of a lifetime. Your guide will be local and his duty is to ensure that you ride the best roads, taste the best food and experience the best views.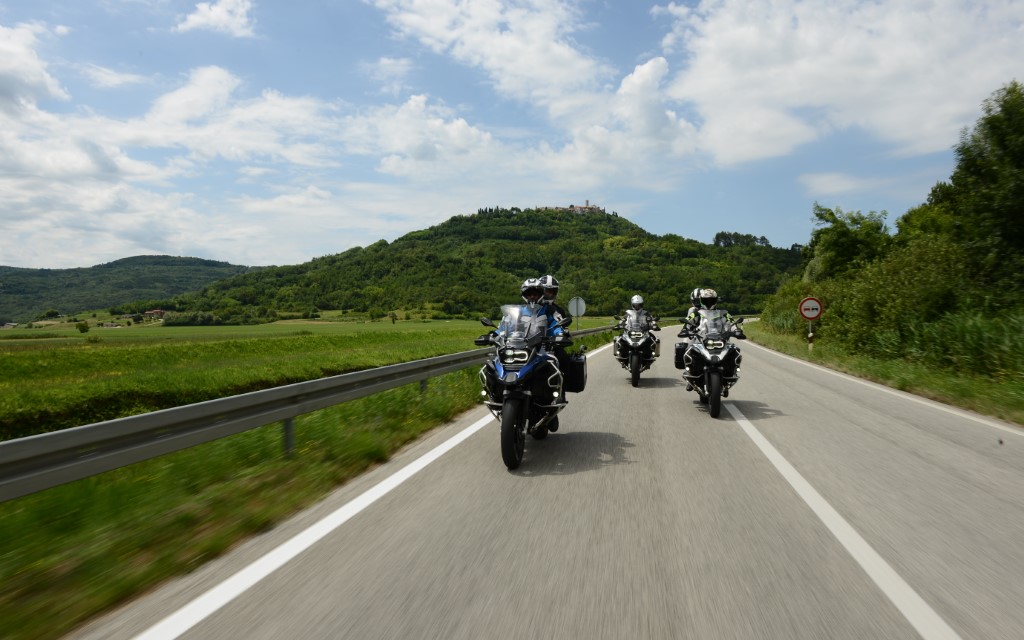 ABR: How many different tours do you offer? 
DC: Basically, we offer nine tours which cover South-East Europe with a focus on Croatia and its neighbourhood. Most recently we have launched the Weekend Tours Package which offers eight different options to riders. Generally, it is our concept to give the clients as much choice as possible so that they can find the best tour for them. 
ABR: How long do they last? 
DC: Our main tours are from six to 14 riding days and the Weekend Package offers from three to four riding days. 
ABR: What do they include? 
DC: A big part of our business strategy is the decision to offer complete products to the market. It means our tours include almost all costs and our clients will not need to take their wallets out of their pockets. The other big part is our devotion to providing all services at a premium level. Our goal is to achieve unique satisfaction through excellence in design, supply chain and product performance. 
ABR: When is the best time to ride Croatia? 
DC: You can ride Croatia comfortably starting from the second part of April to the end of the first part of October. On the edges of this period you'll need to follow weather reports carefully, especially when crossing the mountains. May, June, the end of August and September will be perfect. July and the first part of August is peak holiday season when it seems like half of the world is visiting the Adriatic coast.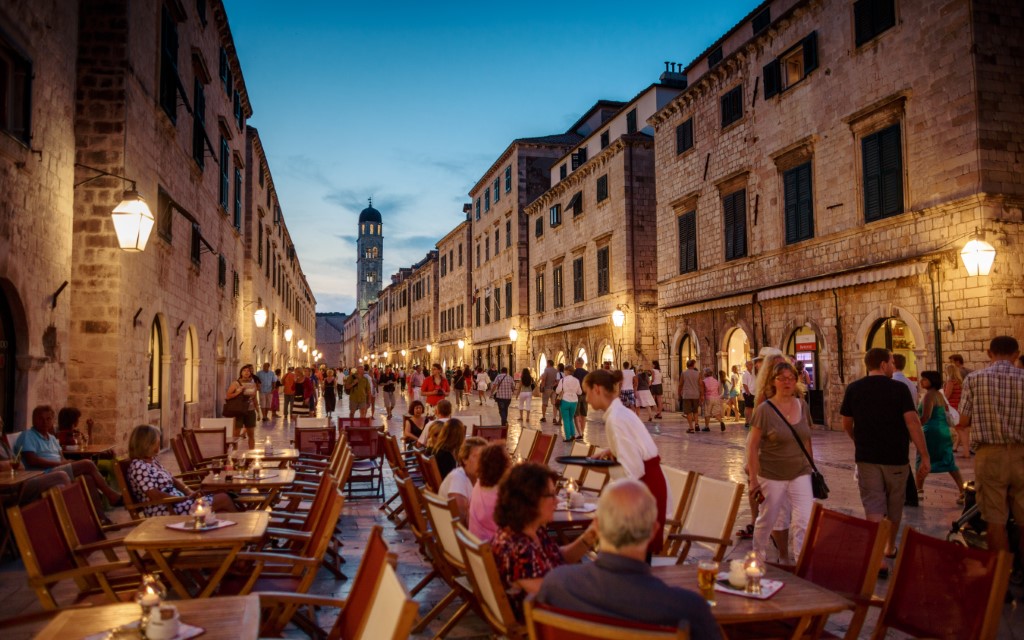 ABR: If you could describe Croatia as a country in ten words, how would you describe it? 
DC: I don't need ten words. Just one. Paradise. For living, for riding, for culture lovers, for nature lovers, for gastro lovers, for sports, for relaxing and for touring.