This is your chance to get your mug in the mag; share your adventure stories and tell us all about your two-wheeled dream machine
NAME: James Owens (aka James 691)
AGE: Chronological: 39; Mental: 14 on a good day
OCCUPATION: Police Firearms Officer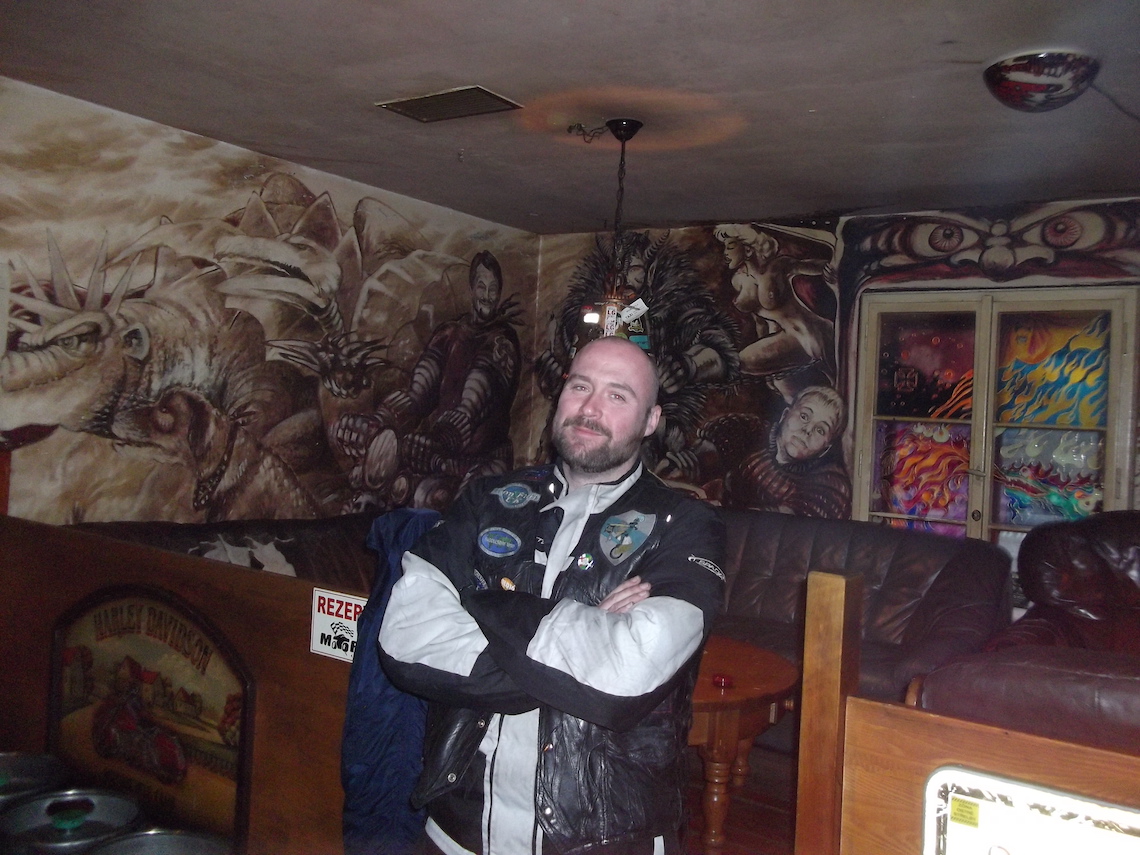 FIRST BIKE? An old Suzuki 500 ES
CURRENT BIKE? Honda Varadero XL1000, called Lola
DREAM BIKE? I dream of Lola and the places we shall go
FERRY OR TUNNEL? Either – it depends whether I'm doing an endurance event or not
MOST EXPENSIVE MOTORCYCLE ACCESSORY EVER BOUGHT? A Givi top box. I think it was about 150 quid
LIFELONG AMBITION? To ride and have adventures, write about them, and inspire other people to do the same; if this moron can do it then there are no excuses left not to get out there. The world isn't as dangerous as most people think!
IDEAL TRAVEL PARTNER? Kylie Minogue – I think she'd fit nicely inside a 45-litre Givi top box
MOST DANGEROUS MOMENT? Riding across the main trunk road to Berlin at night in -12 weather. I had the wrong kit on and eventually fell into stage-two hypothermia
MOST MEMORABLE MOMENT? Riding 1,600 miles in 24 hours from Calais to Monaco and back again in under 24 hours for an Iron Butt event. The last dawn rise over Lyon was a breathtaking hue of golds, reds and deep violets as far as the eye could see
WHAT DO YOU MISS MOST WHEN TRAVELLING? The wing mirrors of slow-moving cars, though not always
PERSON YOU WOULD MOST LIKE TO MEET AND THE QUESTION YOU WOULD MOST LIKE TO ASK THEM? Kylie Minogue – 'Hi Kylie, any chance…?'
FAVORITE CRAP JOKE? What's the difference between light and hard? It's easy to sleep with the light on…
50-WORD PERSONAL AD FOR AN ABR DATING SITE:
High-mileage and the big end is gone; not good at cold morning starts, also tends to overheat. Many joints now need professional attention. May have a few rides left, but the front end has become bald – on the plus side, I own a very nice motorbike!
If you want to be a reader exposed in a future issue of Adventure Bike Rider, email [email protected] and we'll give you a free one-year subscription. You can't say fairer than that, eh?