Just the job for refreshing basic skills  Words: Alun Davies
One of my first motorcycles was a Honda TL125 twin shock trials bike. I owned it back in the days when I lived in the Rhondda Valley in South Wales and off-road riding meant opening the back gate and going wherever I wanted up in the mountain.
Those were the days alright. With the hillsides covered in coal mining debris, and the local farmers being family friends, the term 'restricted riding' just did not feature. We could just ride wherever we wanted. Very happy days indeed.
With a group of mates on 125 and 250cc trailies we'd create short, testing sections in what we called the 'bomb holes', and they might have been, though were more likely the result of the coal industry.
Whilst not as technical as trials sections, they included steep bankings, rock steps, water and mud sections, and tricky, tight turns on inclines. It was in these coal slag craters that we learnt the skills of handling and balancing a motorcycle.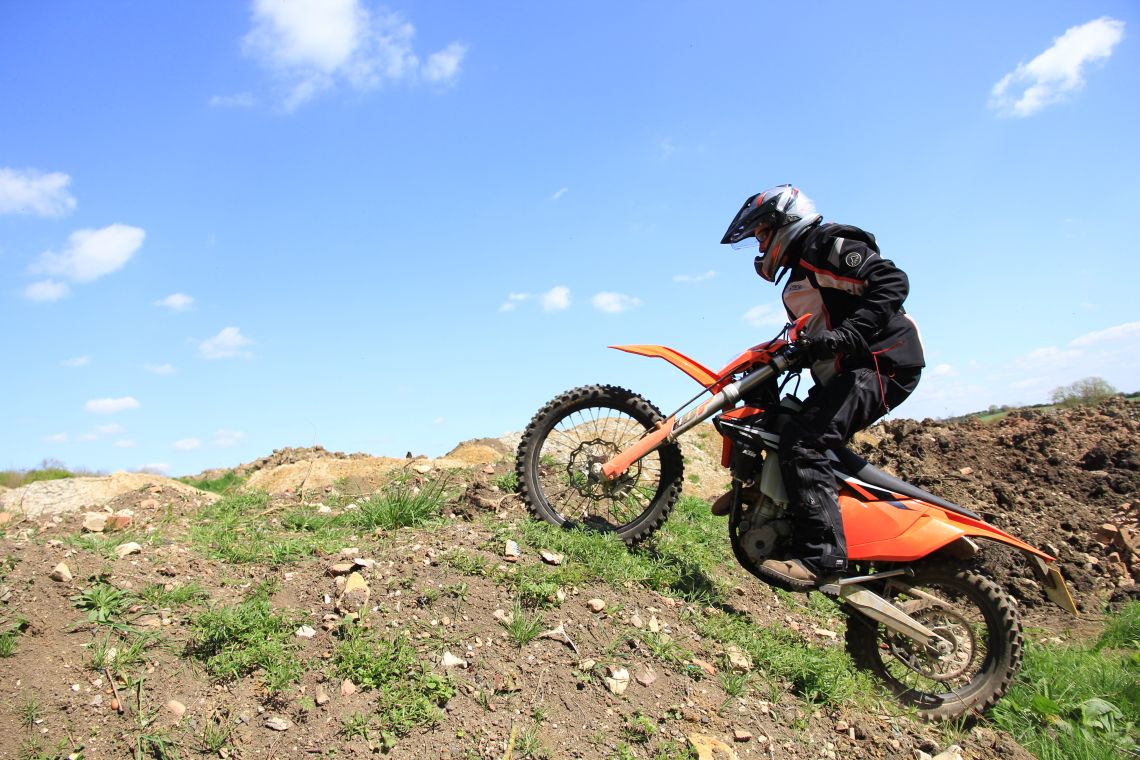 Having planned a long weekend trip to Wales to take on the tougher of the green lane routes, life once again got in the way and the event was cancelled.
As part of the trip I'd planned to visit my old riding mate who now owns the farm and land on which we used to practice. The intention was to revisit the 'bomb holes' and find out just how much we'd aged.
Fortunately, a local landowner in Stratford, who's also a bike enthusiast and owns an area of land with a small worked out quarry, complete with steep craters and rock steps, came to the rescue and that's where I've been spending time on the 250 brushing up old skills.
I'd forgotten the lost art of lifting the front wheel with technique rather than brute power, the critical nature of body position and weight distribution on slow, gnarly turns and the pleasure to be had on a low weight machine just working on skills.
And short of buying a trials bike, I'm of the opinion that the 250 EXC-F is the best bike out there right now to do so.
When I originally picked up the 250 I really wanted the extra power of a 450 or 500cc. I'm not so sure now, the 250 is providing answers for all of my needs.