ABR readers get in touch to tell us all about their latest adventures…
The perfect 50th
A motorcycle adventure to Barcelona to celebrate my 50th birthday seemed like a good idea over a pint with my pals Steve and Ian. Only problem was that only Steve had a bike. I hadn't ridden for 25 years, and Ian had never been on a bike, let alone passed his test.
Undaunted, Ian passed his test in the following few months and bought his bike of choice, a Vespa (!) and I acquired a Royal Enfield. The planning of the route and accommodation, and arranging flights for our families were all part of the fun.
We took a leisurely route from Bilbao across northern Spain, zigzagging our way across the Pyrenees while staying in some amazing value hotels. A couple of highlights were Pamplona, where they hold the annual bull run and staying in a tiny boutique hotel in Sant Joan les Abadesses, where the architect owner and his son looked after us like kings.
The scenery was spectacular and every day was different. We were occasionally above the snow line but the roads themselves were quiet, dry and mostly in really good condition, making them perfect for bikes!
We met up with our families in LlaFranc and Barcelona for the middle week of our three-week ride, where we celebrated my birthday and rode a quicker route home. Now we are already planning Steve's 50th. The Vespa and Enfield are being replaced by more suitable adventure bikes (I've just ordered a Triumph Tiger 800 XRt) and the conversations in the pub are all about our bikes and when the next adventure will be! We've even set up a Twitter account (@beardybikers) where we are posting details of our trips.
Alex Hole
---
Fulfilling a dream
Having read your article in issue 37 on the Gibraltar Race by Mark Kinnard, I was inspired to take up the challenge myself and entered it.
I contacted Mark, and from that point on it has been full-on with preparing my Triumph Tiger Explorer XC and getting race fit. Having road raced for 10 years in street stock class (only finishing due to an injury in 2007), I have slowly got back into off-road riding, green lane riding and have now signed up to the Rally Moto for 2017.
Preparing for the Gibraltar Race has been great fun, with readying the bike and making it as light as possible for the long days ahead. Mark at Adventure Riding has been a great help with setting up for the challenge, and he will be coordinating the transport of the bike and providing race support. He has also asked me to be a member of the team entry as well.
This is truly a fulfilment of a passion for this type of event. You can track me, and the other British riders, on the website www.gibraltarrace.com when the race starts. I will be the Racing Bear #33, which is also my Instagram: racing_bear33. I hope to have time to post pics along the way and upload short reports about my progress and journey.
Mark Bargery A.K.A. # 33 Racing Bear
---
Ferme
We've all been there, you see the road closed sign ahead and slow to a halt. Decision time. You're an adventure rider so you don't really like to turn around. The route's probably clear, they've just left the signs up. At worst, you can squeeze past the odd digger, and actually rather enjoy an unmade surface. Yeah, let's press on. What could go wrong?
This was the mentality that encouraged me and my mate past the 'Ferme' boards blocking the Col de l'Iseran in the French Alps. At 2,770m it's the second-highest col in the Alps and typically remains blocked by snow until mid-June. That said, we had already forged a path along some pretty gnarly alpine trails and were bristling with that dangerous blend of a little skill and a lot of confidence.
Stopping for a coffee on the way up the valley, we enlisted the knowledge of a local ski guide. He categorically stated that the road was impassable and that no vehicles had made it over the top since the previous autumn. At this point our confidence started to wane, however, we had come too far to turn around, so we continued upwards.
Snowbanks started to build at the road edges until the inevitable occurred. A distinct end to the tarmac where the team enlisted with clearing the pass from the north side had stopped work.
We were now almost at the summit so parked the bikes and continued on foot. After a short walk over drifted snow several metres in-depth, we spotted a crew of diggers and machinery calving the road out from the south side.
They were working hard, but it was clear that they still had several days of digging left before they broke through. At this point, my mate Paul reckoned he had spotted 'a line' which would take us across and down a snowy section of hill to where the road had been cleared. Neither of us had ridden bikes through snow before, but with mutterings of 'soft landing' and 'gravity on our side' we got stuck in. It was, after all, a long way to go back…
I won't lie, it wasn't pretty. A combo of riding, sliding, digging, pushing and general perseverance saw us make slow but encouraging progress. When we finally hit tarmac on the southern side the highways crew offered a somewhat bemused congratulations and confirmed we were the first vehicles to make it over the col that year.
And so, with that acknowledgement as a reward for our efforts, we descended triumphantly into the sunshine, weaving smugly around the remaining Ferme signs.
Russell Hanford
---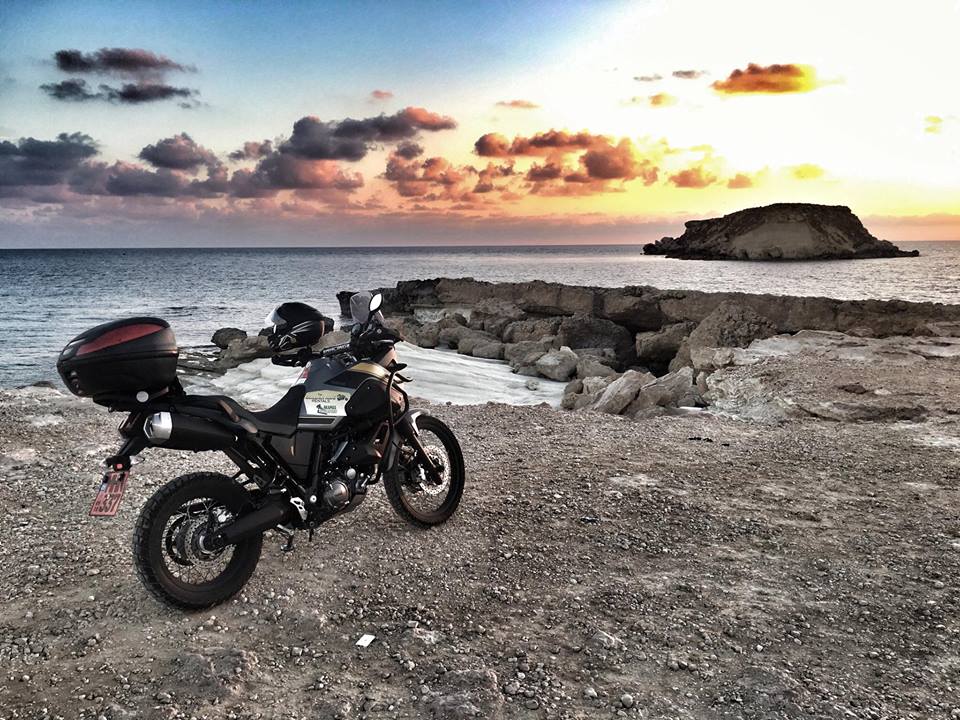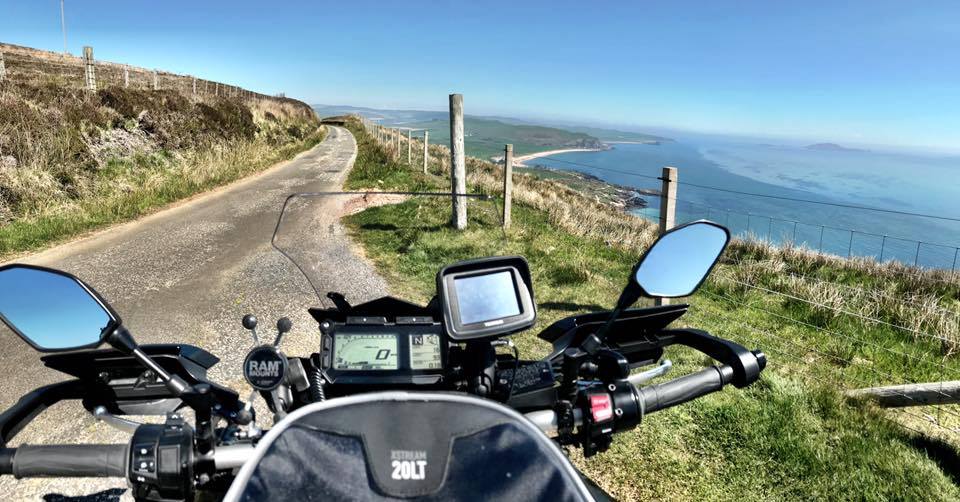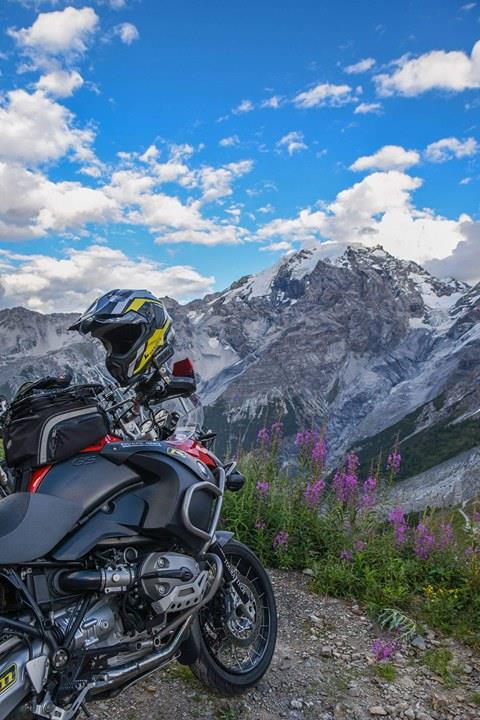 ---
Win a subscription to ABR
Want to see your name in the magazine and win a year's subscription?
At Adventure Bike Rider we love to hear from our readers, so if you're planning an adventure, want to tell us about a previous one, or just want to share your thoughts on anything bike related get in touch!
Send your letters to: [email protected] and if yours is chosen as 'star letter' you'll win a year's subscription to Adventure Bike Rider magazine.