Alun Davies takes the Husky on a long-distance business trip.
Contrary to popular belief, I have a job. No doubt some reading this magazine, along with my other half, are under the impression that I ride motorcycles and masquerade as someone who's in gainful employment. I need to work harder on my wool pulling, obviously.
Anyway, a couple of weeks ago I had a business appointment with a client of our other magazine Adventure Travel – I also travel overseas, climb mountains and stake the claim that it's work – and with the sun promising to stay for the day I thought, let's take the bike.
It was a round trip of just over 280 miles, and looking in the garage I had the choice of the ABR 650 V-Strom or 660 Ténéré, the long-term loan Harley Ultra or the Husqvarna 701. With the Strom, Yam and Harley all having comfortable seats and luggage, I choose the Husky as I was long due a catch up on the value of purgatory.
There's no getting away from the fact that the 701 is better suited for shorter trips and is in a class of its own when it comes to a dual-purpose big single motorcycle. It is amazingly capable off-road and seriously good fun on tarmac, but not known for its all-day comfort. I expected to enter the client's office doing a butt cramped version of the John Wayne tango.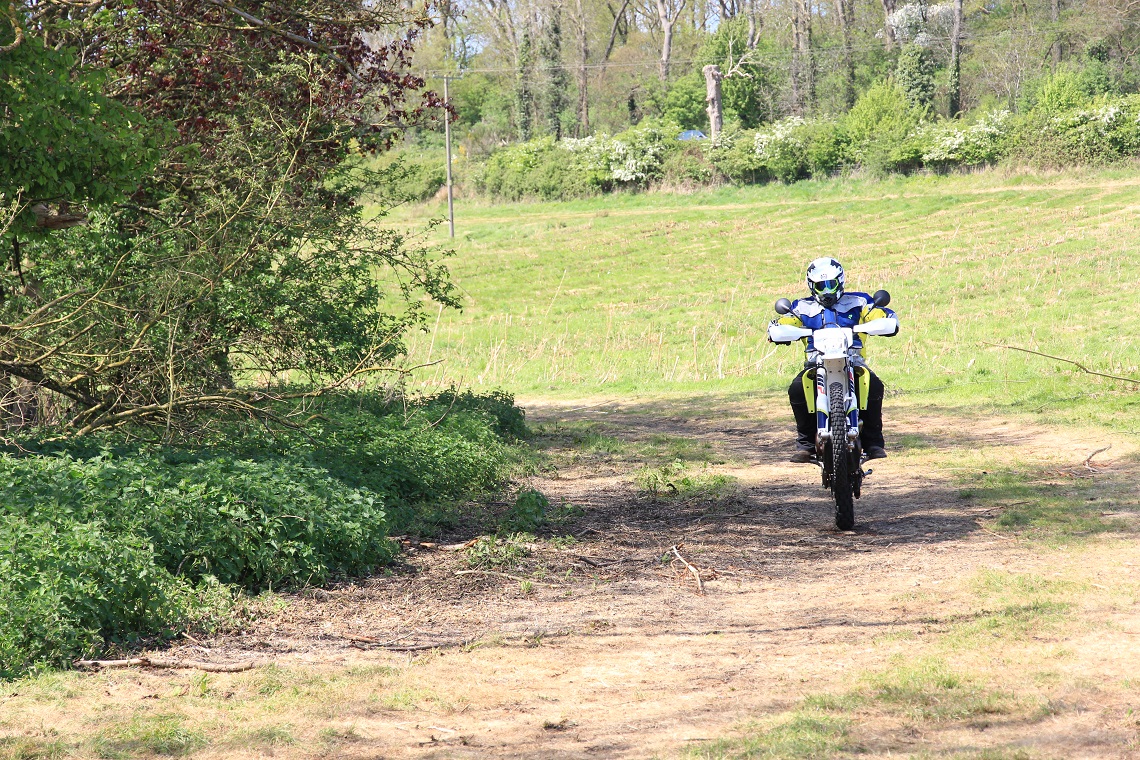 But here's the thing, whilst I can't compare the comfort of the 701's seat to any of the above, it's really not as bad as I'd been led to believe. Sure, it's narrow and firm and you start to move around after 20 miles or so, but I can genuinely say that I arrived at my destination in fine fettle. What's more, I found the Husky a far better road bike than has been credited in any review I've read.
Considering it's essentially a naked single-cylinder, I found cruising at 70mph no stress, though I need to point out that the conditions on the day were warm and calm.
With the deal signed up and packed away in my rucksack, the best was yet to come as I studied an OS map at a coffee break, piecing together a green lane dream line for the way back home.
At 7 pm the day was still warm and the sun still high in the western sky as I sat atop a hillside trail and took in the beautiful 360-degree views of the English countryside.
It was at that point when I decided I'd use the Husky more often for long-distance business trips and take the muddy way back home. Life was good.
It was also at that point when my phone rang and the wife asked what I was doing… "Oh, so you're having another day riding motorcycles, eh?" Quite.