Paul Jennison rounds up cool gear that's good to go riding with
Tutoro Automatic Chain Oiler
SRP from £39.99 – www.tutorochainoiler.com
What is it?  A simpler, cheaper alternative to a Scottoiler
I guess I've been spoiled over the last few years by shaft-driven bikes that needed little or no maintenance. Memories of spraying chain lube all over the place (mainly the back wheel) in the hopes that some of it might reach its intended place had faded. So, when I added a chain-driven F 800 GS to my collection, I decided she needed an automatic chain oiler fitted, because I'm getting lazy in my old age.
I didn't particularly like the idea of fitting a Scottoiler, because of all that's involved with plumbing one into the bike's vacuum system and electrics. This decision was made final when I discovered that Scottoiler has teamed up with BMW, and the kit to fit my GS is only supplied by them – with a price to match!
What if I sell the bike and want to transfer the oiler to my next acquisition? This led me to do some shopping around whereupon I discovered the Tutoro Automatic Chain Oiler, a system that doesn't have to be plumbed into the bike's works in any way. The beauty of the Tutoro is its clever simplicity: once you find a suitable place to site the reservoir, all that's left to do is route the oil-feed tube along the swing arm and locate the feed nozzle onto the rear sprocket. Et voila!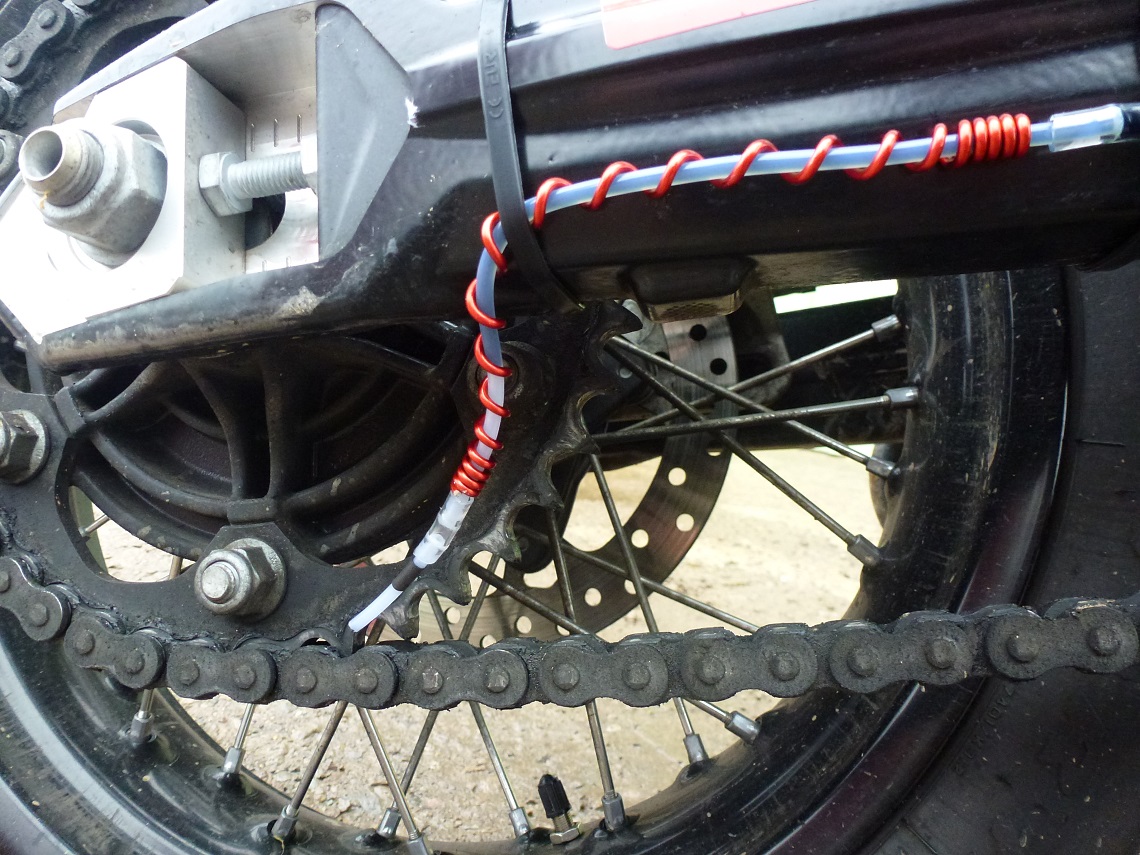 How it works
Inventor Nick Ibbitson started making manual chain oilers for himself and his mates as a bit of a hobby, but thought there had to be some way of making his device automatic without the hassle of tapping into the bike's internals.
After talking it over with a good friend, the pair came up with the idea of a gravity-fed oiler that works by using the vertical inertia direction changes activated by the movement of a bike on the road. In essence, it operates while in motion and stops when you do. I did say it was simple and clever!
Fitting
I know each bike is different, but the Tutoro will fit pretty much any bike as long as you can find a suitable place on the bike to mount the reservoir, and Nick has a gallery of pictures on his website with many examples. For the 800 GS, I decided to fit it into the frame recess next to the preload adjuster and run the pipework down from there, attaching it along the swing arm as I went. This was achieved in well under an hour, and in this position, it's both out of the way and accessible for topping up, priming or just adjusting. Once fitted and primed, the Tutoro was ready for a test ride, to check the flow rate.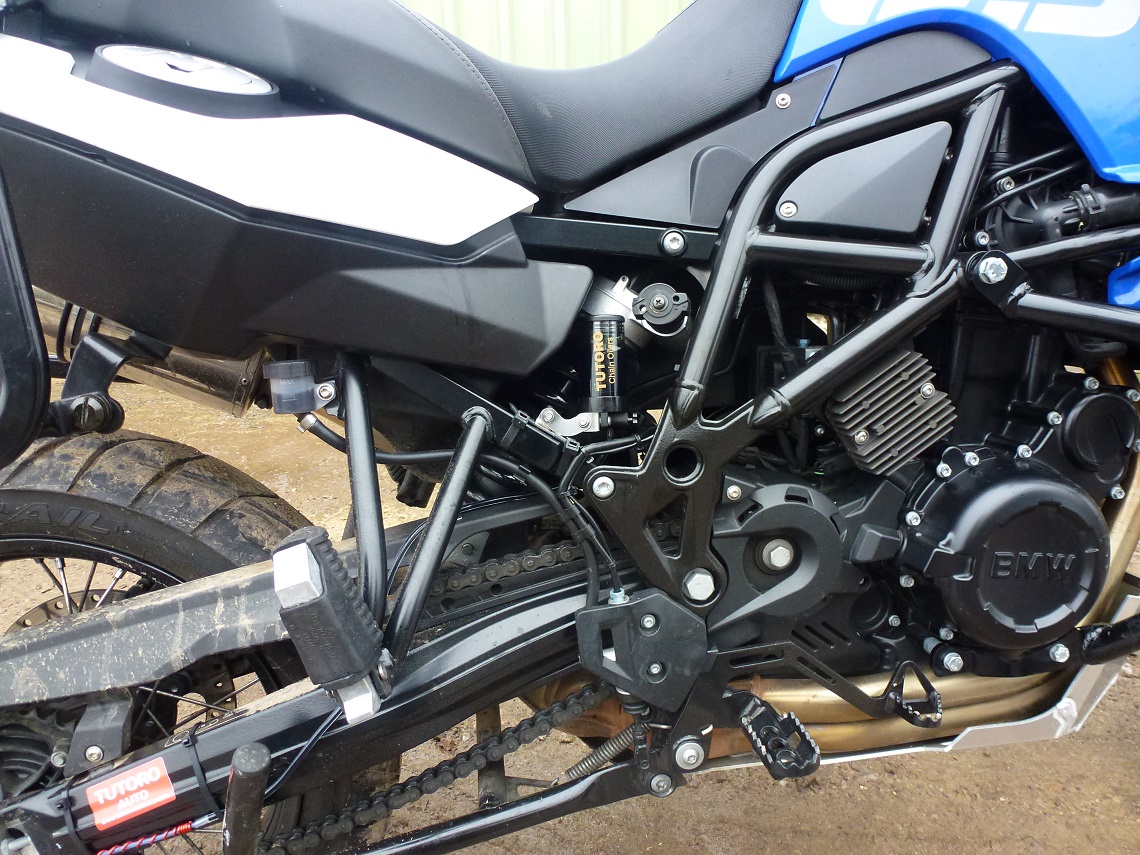 The verdict
There are four position settings in total, the latter is for priming. The rate of flow can also be increased if riding in wet weather, which ensures good coverage even when water may wash off some lubrication. I set out with the Tutoro open to position one and after just a few miles, I was pleased to see that oil was feeding onto the chain at what I felt was just the right rate. No need for further adjustment. So I left it as was and so it remains. I love the simplicity of the Tutoro and its ease of fitting. It works as well as any other oiler I've seen or used and the residual 'oil fling' is easy to clean off. It will be easy to transfer to another machine when and if the time comes, too.
In a Line: A simple but effective solution to an everyday chain problem; ideal for lazy ABRs
SolarMonkey Adventurer
SRP £85 – www.powertraveller.com
What is it? A lightweight portable solar charger for juicing up gadgets on the go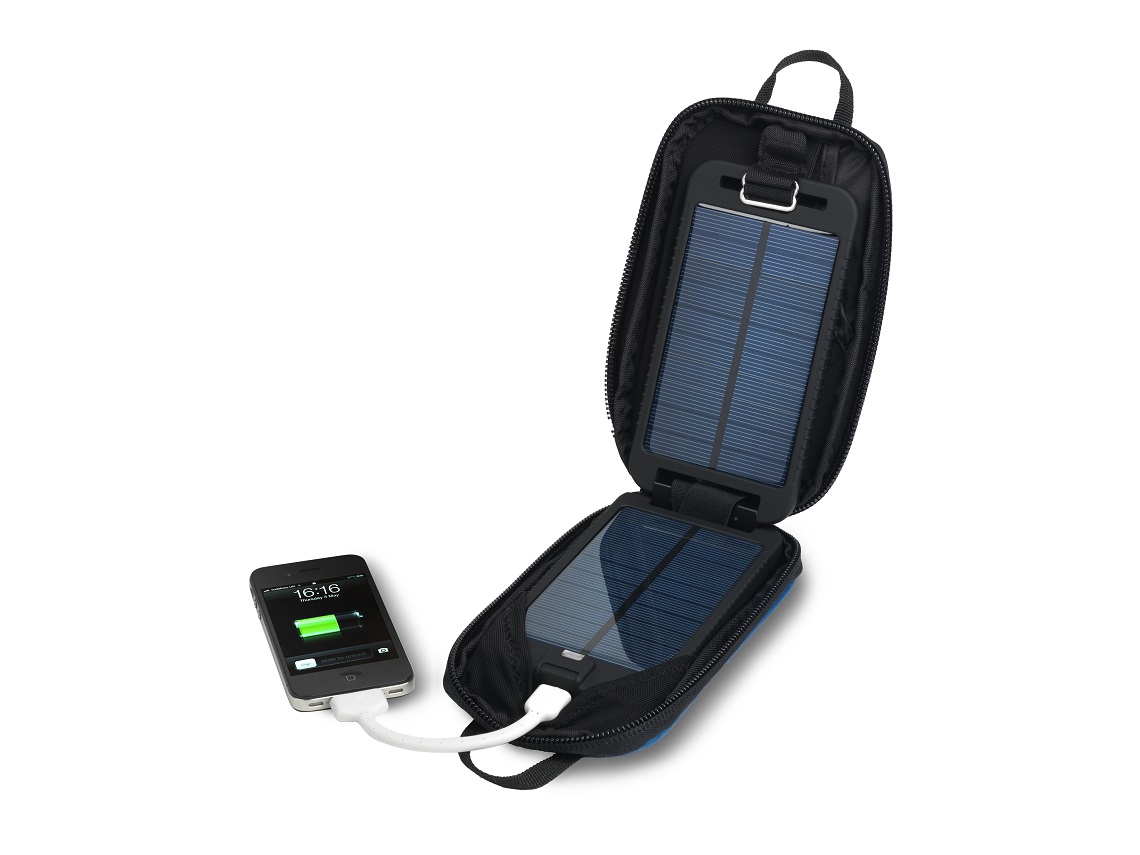 If you're miles from civilisation but can't bear the thought of life without your iPhone then the SolarMonkey Adventurer could be the answer. Unlike some other solar chargers, the Adventurer is ideal for lightweight travellers as its power source is combined within the fold-out double solar panel, making it more compact and, more importantly, lighter to carry.
What you get:
1 x SolarMonkey Adventurer
5 x adaptor tips for BlackBerry, HTC, Nokia, Sony Ericsson, Samsung, LG and Motorola (including Mini and Micro USB)
1x dedicated USB lead for Apple devices such as iPhone, and iPad
1 x USB connection cable
1 x carabineer
1 x travel case
Fully charged, it will charge:
iPad/tablet 25 percent
iPhone/smartphone one or two times
GPS one-to-three times
Mobile phone two-to-three times
I used the Adventurer on a recent ABR rally where I camped all weekend and I needed to charge my phone and camera. The SolarMonkey did both without having to be recharged itself.
In a Line: A great compact, natural power source when on an adventure!
Wunderlich Elephant Tank-Bag System
SRP £169 (plus base plate £49) – www.nippynormans.com
What is it? An enormous, feature-packed tank bag that will fit a variety of BMWs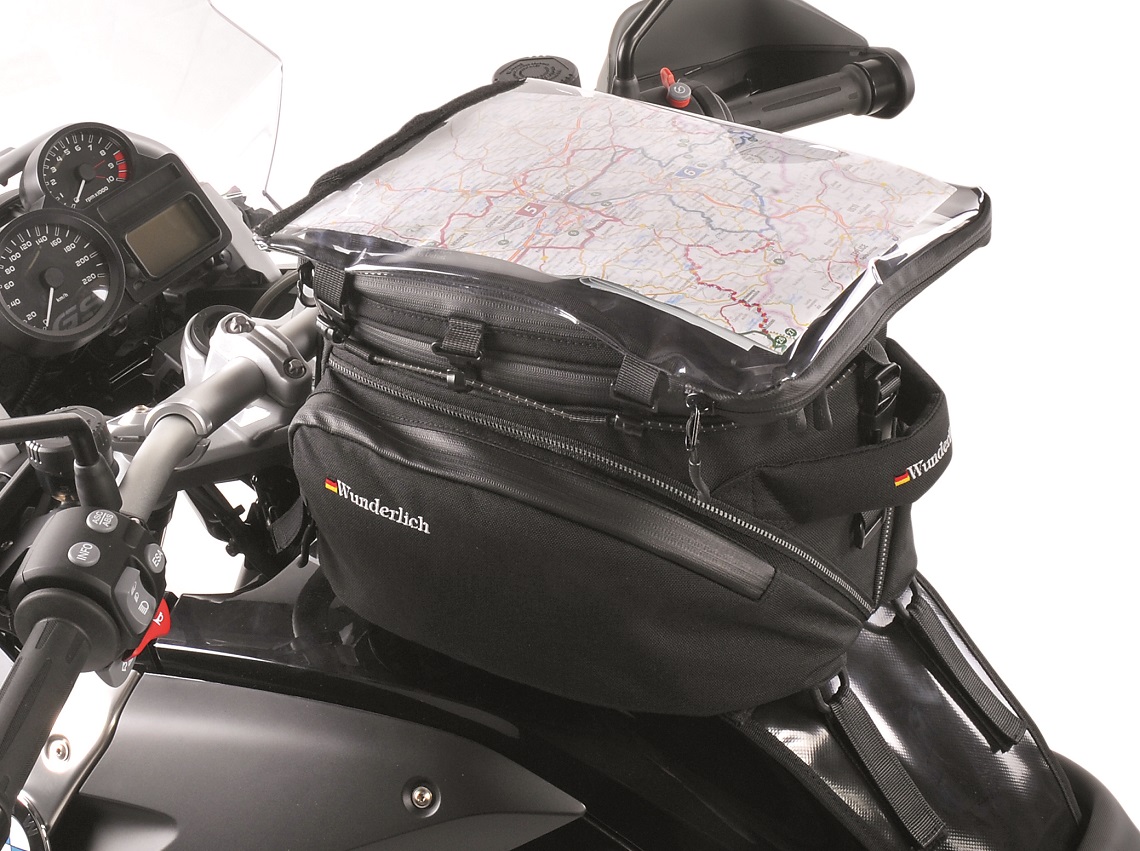 If you're a fan of the German bike manufacturer and have a penchant for changing model from time to time (or, like me, you have more than one!) it can be a pain buying different bags to fit the differently shaped tanks. This solution from Wunderlich means that all you have to do is change the harness and the bag will fit most BMWs (see list).
As the name suggests, the Elephant tank-bag system has a huge capacity, which can go from the standard 15 litres to a whopping 25 litres by simply unzipping the extension panel. The outer is made from a hard-wearing Teflon-coated Cordura, which is water repellent, but not waterproof, as I found to my cost on a wet ride. There is an additional cover, however, for use in heavy downpours.
The model-specific harness is an easy fit and secures the bag well. The Elephant has two external zipped side pockets with storage compartments and an A4-sized double-sided zipped map pocket, which can be fully detached to view both sides of the map without having to open the bag. All the zips are water lock and have easy-to-use toggles that can be operated with the thickest of gloves.
There's a watertight cable port, which is handy when charging stuff on the move, and elasticated tension bungees under the map case to hold gloves and the like. Inside there is a zipped compartment, to carry a spare visor, and the sides of the bag are reinforced, so it will keep its shape. The integral carry handle is nicely padded, making it easy to carry around off the bike, or alternatively, it can be carried as a rucksack by attaching the inclusive rucksack straps.
Available for F650/800GS twins, R 1200 GS, R1 200 GS Adventure and R 1200 RT – all years.
In a Line: A big bag for the big adventure