The latest and greatest biking kit.
Garmin Zumo 390LM

(Feature image above)
£349.99 | www.garmin.com
Gamin produces a variety of navigation products and they've got four SatNavs designed specifically for motorcyclists. The Zumo 390LM on review here comes in at the second cheapest in the Garmin range. The LM stands for 'Lifetime Maps' meaning all future standard maps can be updated for free. 
On first inspection, it's hard to ignore just how many different components are crammed into the product box, with various mounting options available. The quick-start instructions and mounting guide (both provided in English) are compact and concise, though there is no user manual included which is a shame (however this can be downloaded from the Garmin website). 
There are two ways to mount the cradle on the bike, using the u-bolt or attaching the handlebar base to the clutch or brake clamps. Mounting the SatNav took about 20 minutes, this included routing the charging cables from the battery to the Ram Mount. The charging cables supplied have bare wire ends and for the price of the product, it's a shame that they don't come with the battery connectors already fitted as standard. 
Once mounted the Zumo 390LM looks really smart and is particularly simple to use. The device is packed full of useful features and its 4.3-inch screen is a good size that is exceptionally easy to operate with a gloved up hand. I set the brightness to 100% and the screen was easy to see in the glaring sun. Without having the charger connected I was getting approx. four hours of battery life with full-screen brightness. 
The Zumo 390LM is advertised as being both rugged and waterproof and I can confirm these claims after having it mounted for a tough weekend on the trails which included a few periods of heavy rain. Bouncing over the rocky lanes, the mount never moved and the Garmin stayed securely in its cradle. 
Amongst my friends I'm known as the 'Map Man', tending to favour physical maps over digital devices, however after seeing how simple the Zumo 390LM was to use and the features available I am definitely now a convert. The Garmin will always have a place on my bike that's for sure. I will be upgrading the standard maps to a more OS-style map for better use when green laning and to further increase the product's potential.
Force Field EX-K Harness Adventure 
£329.99 | www.forceeldbodyarmour.com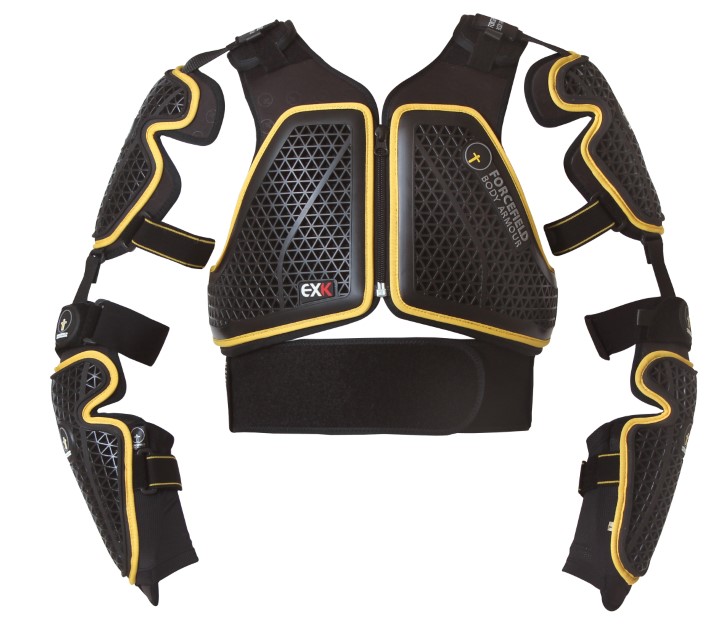 These days more and more riders are thinking about safety on the bike, and how to best protect themselves in the event of an off , and rightly so! When it comes to impact protection armour is the way to go, and while some people like it to be built into garments like their motorcycle jacket, for the ultimate protection the best solution is to purchase additional armour that is more substantial and offers increased impact resistance. 
Forcefield Body Armour is a well-known company that specialises in impact protection and high-performance clothing systems. Their latest product is the EX-K Harness, which is available in three modular options, the Adventure (back, chest, shoulders and elbows), Flite+ (back, chest and shoulders, £269.99) and Flite (back and chest only, £219.99).
It carries a CE-level 2 rating which is the highest protection level available and the harness features an open design system with multiple adjustment points which, along with the three sizes available (small, medium and large), should cater for most body shapes and sizes. 
The EX-K Adventure looks fantastic and felt comfortable under my standard biking jacket. In warmer conditions, it was great to wear with no jacket and the open design meant the airflow was perfect and movement wasn't hindered by the armour. I had several offs whilst wearing the armour, some onto hard rocky terrain and the product certainly did its job of protecting my vital impact areas. I wore a long sleeve base layer underneath to stop any irritation from the Velcro straps.
Having long arms I could not get the harness to be comfortable when the elbows were attached to the shoulders so to get around this I detached them, though this isn't an ideal solution and a trip to a local stockist is essential to get the right fit. 
The EX-K Harness Adventure is not cheap coming in at £329.99 but if you want the best protection available then this is certainly the choice for you.
Scrubba Wash Bag 
£39.99 | www.eskimoagency.com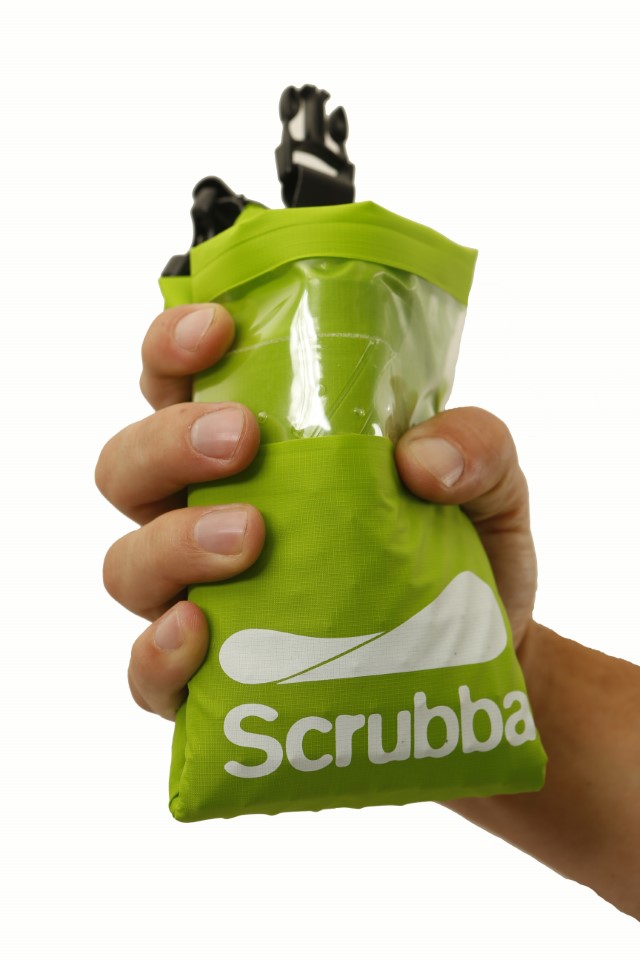 It's far too easy to pack too many clothes when we leave on a multi-day ride, I'm as guilty of this as anyone. That is until recently. I obtained the Scrubba Wash Bag which is a modern and convenient take on the old fashioned washboard.
It packs up really small, is lightweight at only 145g (5 oz) and enables the washing of clothes in a few easy steps, without the need for power or much water. You simply load the bag with clothes, add water and washing powder, roll the top down, let the air out and kneed away scrubbing the clothes on the built-in washboard for a few minutes.
Then empty the dirty water, rinse with clean water and hang the clothes out to dry. The only issue I found was the valve to let the air out was a bit on the small side but this aside, it allowed me to halve the clothes I took on a recent trip, thus saving space in my panniers and weight on my loaded bike. And we all know how important space and weight are on bike trips!.
Fuel Exhausts F1R Road Exhaust 
£246.99 | www.fuelexhausts.com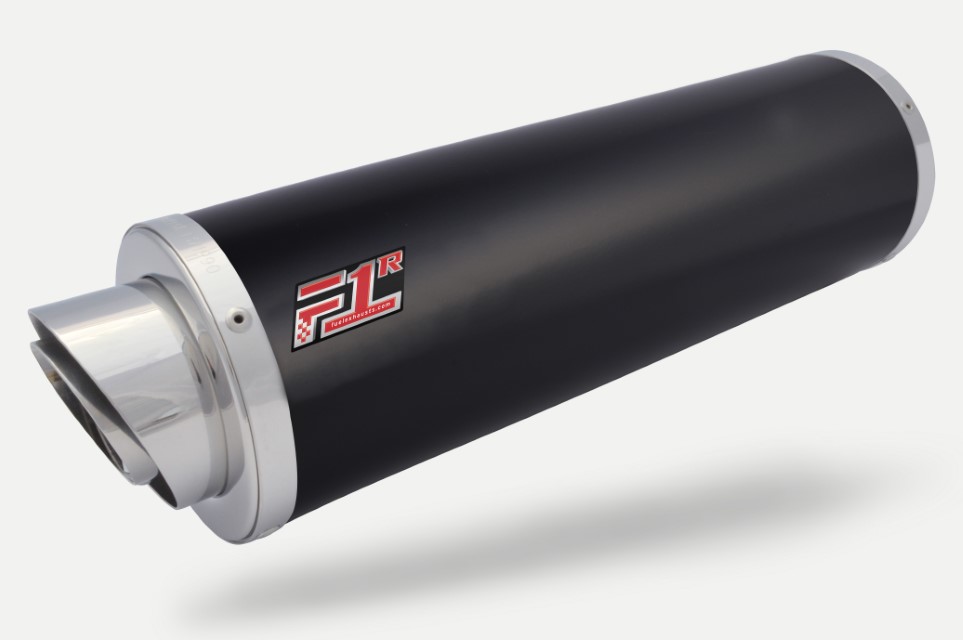 Here at ABR, we love to see production of motorcycles and accessories taking place in the UK and that's exactly what Lake District-based exhaust manufacturers Fuel Exhausts does. The company prides itself on core values of building high-quality, easy to fit kit, something that all adventure bike riders will appreciate.
The F1R Road Exhaust for the Suzuki V-Strom DL650 is part of a wider range of exhausts that fit a selection of bikes including the BMW F800GS and the KTM 1050 Adventure (you can check to see if your bike is catered for by visiting the company's website). 
The exhaust is customisable in that you can choose from a range of finishes and it is available in both round and oval shapes. With eye-catching MotoGP styling, the F1R range remains road legal in the UK and comes complete with a removable baffle.
While it's tough to anticipate the performances changes when using this exhaust, it's clear that it will offer a slick, racy look to those of you wishing to dazzle passers-by while touring on your Strom. As with all Fuel Exhaust products, the F1R range is delivered with a free neckwarmer and it comes complete with a lifetime guarantee.
Rocky Creek Adjust-A-Strap 
£6.22 | www.rockycreekdesigns.eu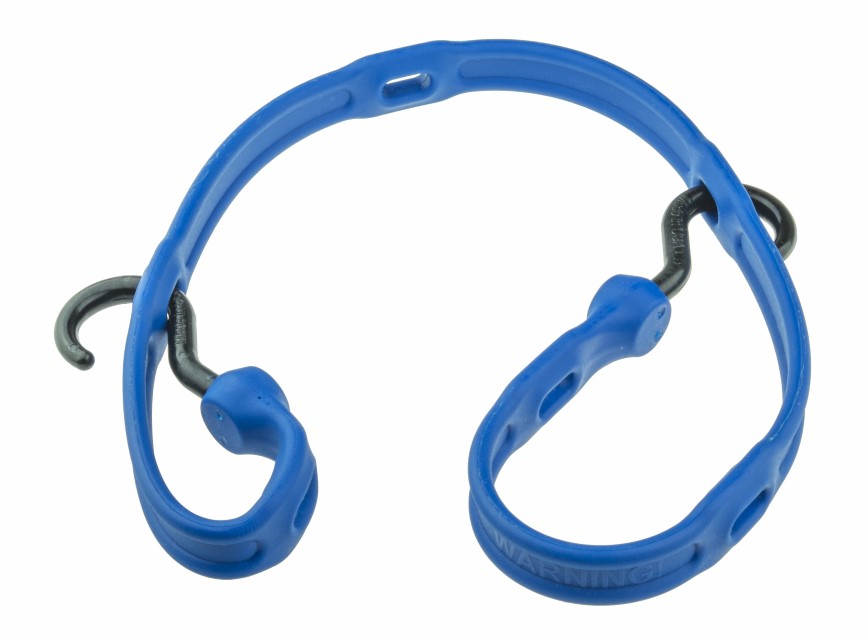 With the Adjust-A-Strap Rocky Creek Designs, an Australian company that specialises in handy motorcycle accessories believes it has made the 'perfect bungee'. Pretty bold claims I'm sure you'll agree, but after using the rubber straps over the course of the summer I find myself agreeing with them, they're pretty damn good.
At 92cm long, with about another 90cm of stretch available, they can be adjusted to different lengths by hooking the nylon clasps through one of the six holes in the strap. They won't split, crack or become brittle and as the hooks are made from nylon they're rust-free.
Attaching gear to your bike is made simple and easy and as the straps hook into themselves you won't have to risk chipping your precious paintwork. At £6.22 each they're great value for money and Rocky Creek is so confident in the quality of its products that the Adjust-A-Strap comes with a lifetime warranty… you can't say fairer than that.
Sam Manicom audiobooks 
£6.95 (Into Africa) £8.95 (Under Asian Skies) / iTunes | www.sam-manicom.com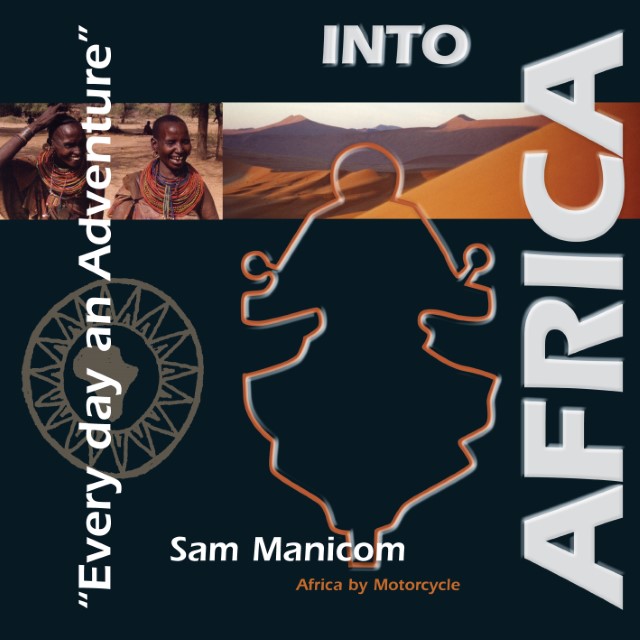 Adventurer and author Sam Manicom has made a name for himself due to the fantastic storytelling of his various trips on two wheels. Sam's travels have taken him through 55 countries, racking up an impressive 200,000 miles.
The trips to Africa and Asia were life-changing for Sam and as such, he has skillfully told the story of these travels in his books, and now they're available as audio versions narrated by the man himself. Great news for those of us lacking the time to sit down and read! 
Into Africa tells the story of Sam's year-long journey along the length of the continent during which he breaks many bones, gets arrested and even shot at! He enjoyed that journey so much that instead of returning home, he jumped on a container ship to Australia and begun his second journey which took him through Asia and into Europe.
If you're in the market for a story that will amuse you, shock you and inspire you, this may just be the ticket.