This is your chance to get your mug in the mag; share your adventure stories and tell us all about your two-wheeled dream machine
Name: Luke Ashmore | Age: 23 | Occupation: Sub contractor
FIRST BIKE: Suzuki GS XR, which I unknowingly bought as a wreck and had to take off the road
CURRENT BIKE: Honda NX 650 Dominator, known as 'The Dominator'
DREAM BIKE: BMW 1200 GS or Suzuki Worldcrosser
FERRY OR TUNNEL? Ferry, because I enjoy the relaxing break after a six-hour ride to Dover!
MOST EXPENSIVE MOTORCYCLE ACCESSORY EVER BOUGHT: Everything I own is second hand
LIFELONG AMBITION: A job that allows me to work for six months of the year and travel the rest
IDEAL TRAVEL PARTNER: Anyone who doesn't complain
MOST DANGEROUS MOMENT: Racing along Spanish twisties and coming face to face with a tractor sporting a massive hay-bale fork on the front. It was a very close call!
MOST MEMORABLE MOMENT: Going up a Pyrenean mountain track and sleeping in a hammock with the clouds below
WHAT DO YOU MISS MOST WHEN TRAVELLING: The feeling in my bumcheeks
PERSON YOU WOULD MOST LIKE TO MEET AND THE QUESTION YOU WOULD MOST LIKE TO ASK THEM: To ABR's editor Alun Davies: 'Can I have a job, please?'
FAVORITE CRAP JOKE: An orange is walking through the supermarket when the security guard approaches him and says, "What are you doing?". The orange replies, "Oh, don't mind me. I'm just looking round".
WRITE A 50-WORD PERSONAL AD FOR YOU AND YOUR BIKE AS IF YOU WERE BOTH GOING TO JOIN AN ADVENTURE BIKE RIDING DATING SITE: Man and bike, both with big thumpers, uncomplicated and can go for hours before emptying. If you don't mind something that's been round the block a few times you're guaranteed a sturdy frame and a tidy rear. Looking for someone to get the revs up that wont mind being driven round the bend for years to come!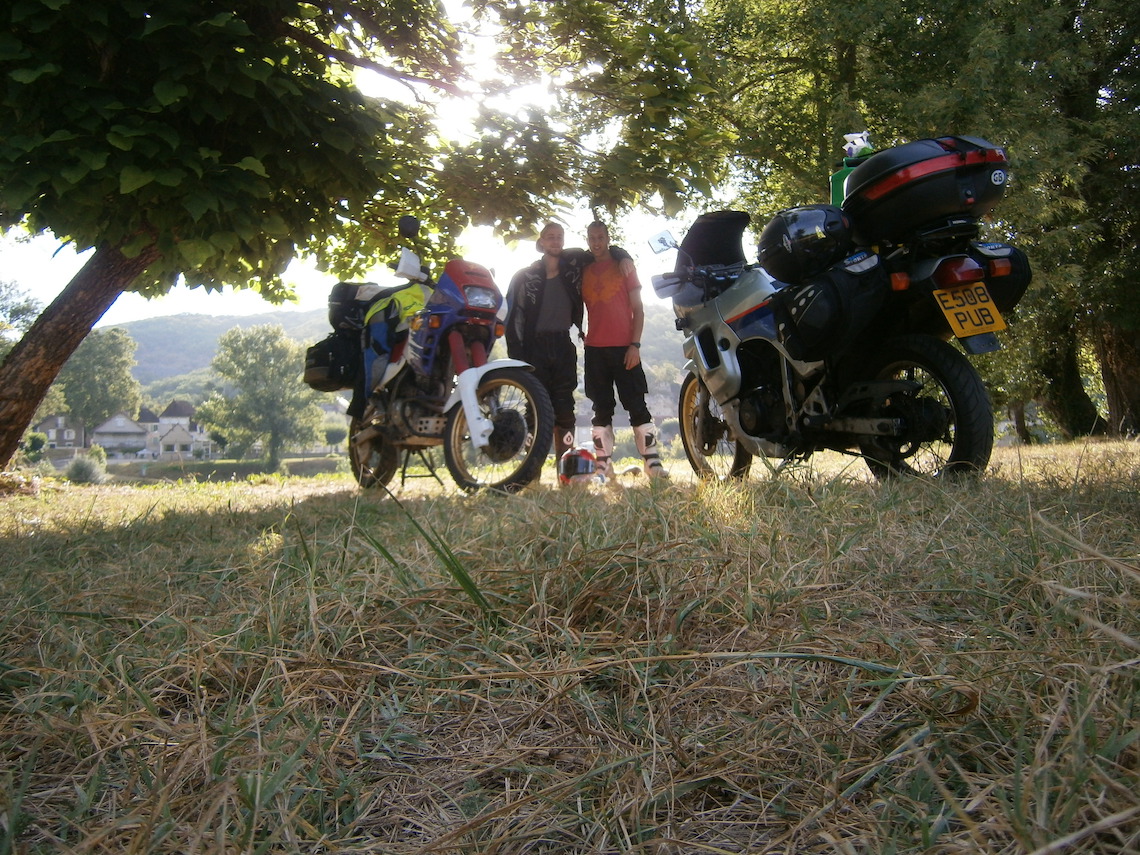 If you want to be a reader exposed in a future issue of Adventure Bike Rider, email [email protected] and we'll give you a free one-year subscription. You can't say fairer than that, eh?