ABR Readers get in touch to tell us all about their two-wheeled adventures…
The ABR Photo of the Festival Back in June, we hosted the Adventure Bike Rider Festival in the magnificent Ragley Hall Estate, Warwickshire. Throughout the event, we teamed up with BikeSocial to bring you the Photo of the Festival and the Video of the Festival competitions. The challenge was simple: Take a photo or create a video that captures the unique atmosphere and spirit of the ABR Festival.
The winner of the Photo of the Festival would receive an Insta360 One X2 action camera, while the winner of the Video of the Festival would get an Insta360 One R action camera.
We had plenty of entries, all of them great, and choosing a winner wasn't easy! But in the end, the unanimous decision was that Adon Buckley's snap was the best of the bunch. Check it out above. What makes a better weekend than a bike festival with a bunch of mates? Not much in our eyes.
And the winner of the Video of the Festival? We just loved The Bolt Hole Biker's round-up of the event which gives you a real taste of what the ABR Festival is all about. Go check it out here: www.bit.ly/abr21winner.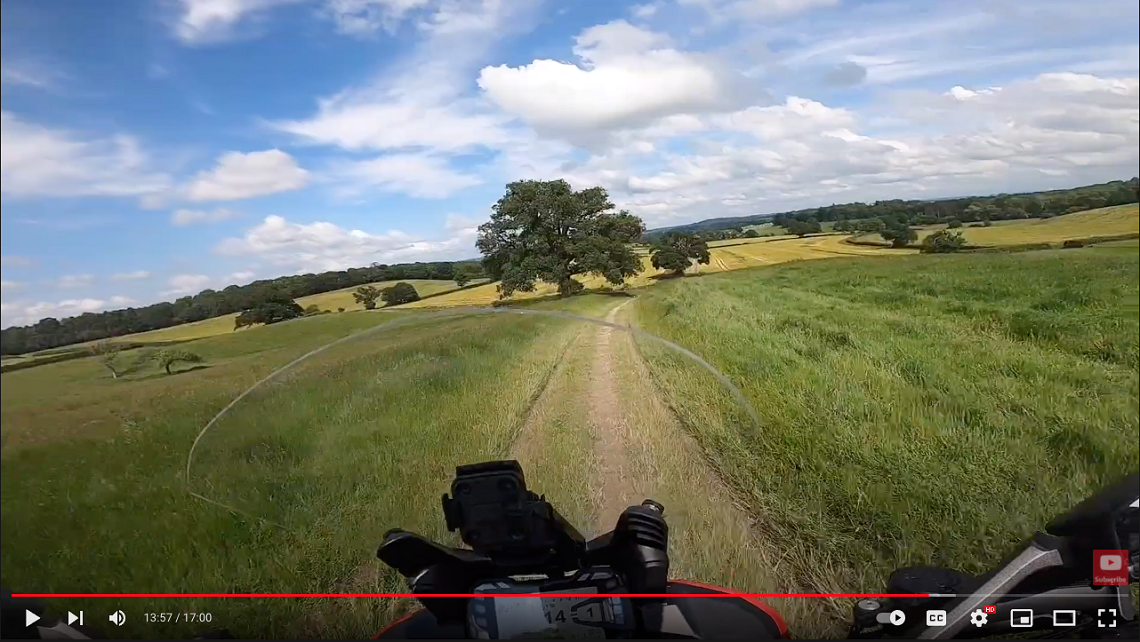 So, congratulations guys, your prizes are on their way to you now. Of course, I also want to give a huge thank you to BikeSocial for partnering with us for last year's ABR Festival and for providing the prizes for this competition. Check out what they're up to at www.bennetts.co.uk/bikesocial.
If you think you've got what it takes to beat this year's winners, make sure you enter your photos and videos for the 2022 ABR Festival photo and video competitions. To get your tickets for the event, head to www.abrfestival.co.uk.
---
A Great Western Adventure
Five of us had an amazing trip planned in September 2020 to ride the Spanish TET, but covid intervened and led to a replan for September 2021. Little did we know then, COVID would intervene again, with our trip being cancelled one week before departure.
Having had the time booked off already, I was keen to make use of it, even if that meant doing a solo trip. So, a last-minute search for inspiration quickly ensued! I had a recollection of an epic sounding adventure from ABR issue 60, where Julian Challis embarked on the Great Western Trail, a loop of over 800 miles from Devizes in Wiltshire, along the south coast to Land's End and back.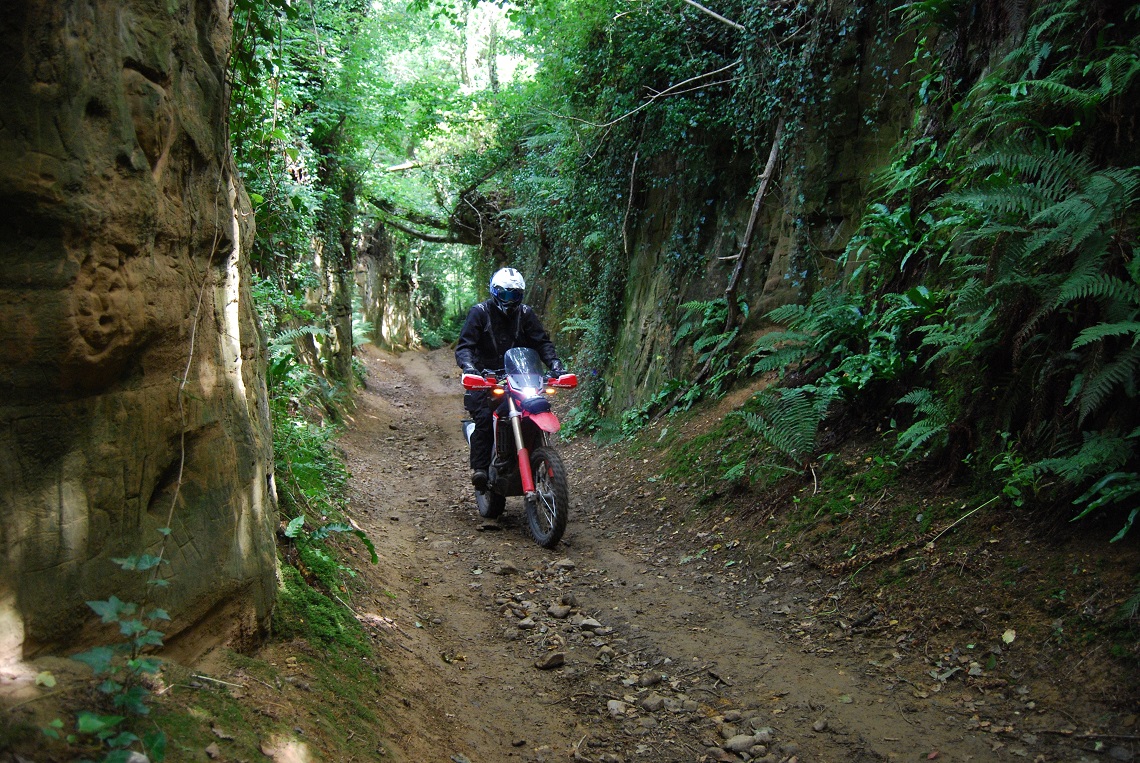 Despite being a little apprehensive about attempting it solo and travelling heavily loaded on my KTM 690 Enduro R, I decided to give it a go. I didn't really know what to expect, but I think that feeling of the unknown and the lurking worry of the risks of riding solo just heightened the sense of adventure and anticipation.
What I found was an amazing mix of quiet back roads, simple sweeping trails, amazing challenging climbs, and some very technical descents. The route had more green lanes than I expected, and in some areas, I found it relentless. The trip had moments of sheer elation, moments where I wondered how on Earth I was going to get out of a sticky situation, and every emotion in between.
But through a combination of determination, luck, and keeping calm, I managed to complete it in around eight days (despite my modest ability levels). It was a true adventure in every sense of the word, and a worthy alternative to the Spain TET trip. A huge thank you to the TET linesmen for curating such an epic trail, and to Julian and ABR for making it known to us all. A masterpiece.
Roy Bailey
---
It's never too late…
It's never too late to go adventure bike riding. As a 50th birthday present, my husband offered to pay for me to go on the BMW Rookie To Rider course. I had grown up around bikes as my dad was secretary of a motorcycle club, and my husband had got his bike license when we were living in London. There never seemed to be the time (or the energy) for me to take it up though.
By the time I turned 50, our kids had left home, and it was now or never. I was excited to learn this new skill and I ended up getting my full license, which left me grinning like a Cheshire cat for weeks. Before long, I'd picked up my brand new BMW F700GS.
In the five years after, I had two major periods of hospitalisation which meant that the bike was left in the garage for long periods of time. However, I have enjoyed riding from Northern Ireland to Co. Durham (where we live now) and annual trips to Scotland, the Peak District, the North Pennines, Kielder, and the Cotswolds. This year I have joined the Curvy Riders North East, and have enjoyed the fellowship with other club members which has been such fun.
I am looking forward to further adventures on my bike, hopefully venturing abroad, but in the meantime, the UK has plenty of amazing scenery within reach, while retirement has given me time to explore. Never underestimate the benefit of encouraging less experienced riders, I feel I have been fortunate to find lots of encouragement from my husband, other bikers (even the nod is heartening) and my instructor, which has opened a world of motorbike adventures.
Jennifer Gorringe
---
Win a subscription to ABR
Want to see your name in the magazine and win a year's subscription?
At Adventure Bike Rider we love to hear from our readers, so if you're planning an adventure, want to tell us about a previous one, or just want to share your thoughts on anything bike related, get in touch!
Send your letters to: [email protected] and if yours is chosen as 'Star Letter' you'll win a year's subscription to Adventure Bike Rider magazine.