The Tracer 9 GT helps nurse Bryn Davies back to health as he returns to the saddle following heart surgery
Typically, I'd write a long-term review in Adventure Bike Rider about the bike I've been riding and all of the amazing places it's taken me. But I'm going to break from tradition for a moment. Up until a couple of weeks before we went to print with this issue of the magazine, the last time I'd ridden a bike was in March.
This two-wheeled abstinence wasn't by choice. Around about then, I found myself lying in the coronary care unit of Warwick Hospital being told that I was in urgent need of a valve replacement in my heart. My aortic valve, which I'd already had replaced in 2009, was severely narrowed and leaking. Not a combination that's particularly conducive to living, let alone riding motorcycles in adventurous locations.
In June, I went under the knife. My chest was opened and my failing valve was removed. In its place, my surgeon (who did a cracking job, thanks Mr Barker) stitched in a mechanical valve that'd give my heart a fresh start. I was sewn up, my sternum wired shut, and then began my road to recovery.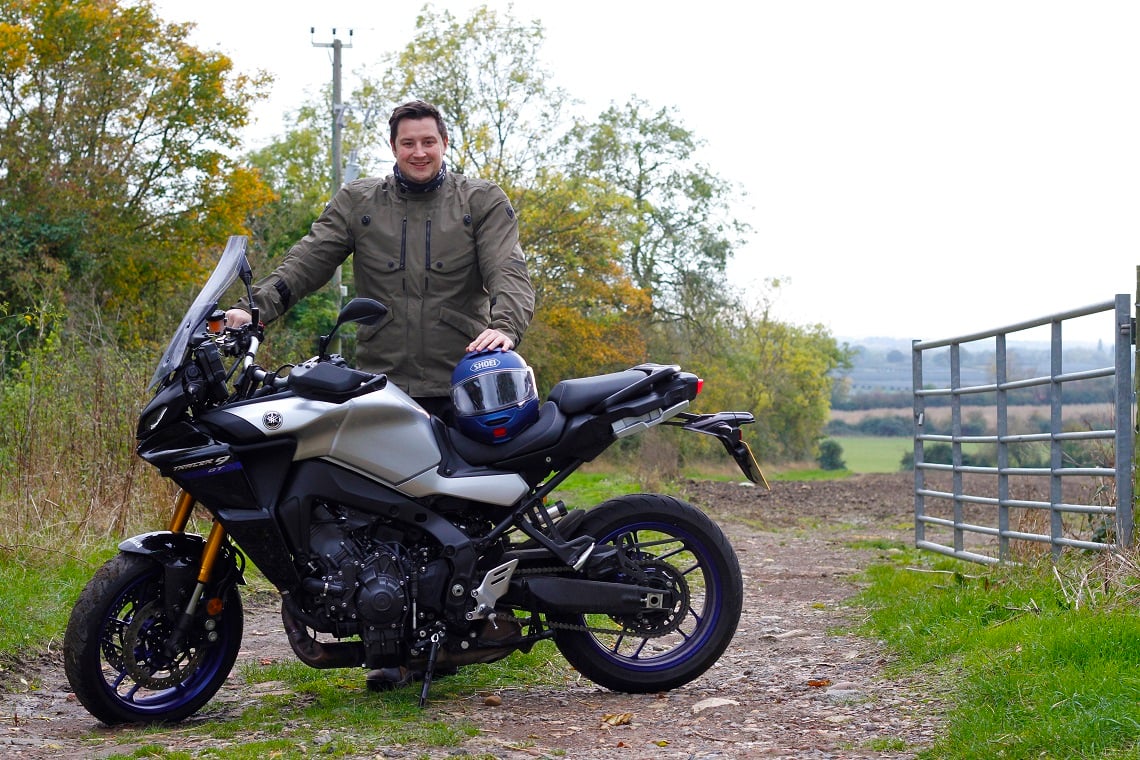 Anyone who's had one will know just how much pain and discomfort you're in after a full sternotomy. If you haven't, lucky you. The long and short of it was that I couldn't lift anything more than a bag of sugar for a few weeks before beginning a gentle and measured rehab program to help bring back strength and function.
In this time, I watched the ABR Festival happen in front of me (I actually went straight from the hospital to the festival following my surgery without even going home, how's that for dedication?), spent hours listening to James and Ollie in the ABR office talk about riding, and looked longingly at the Yamaha Tracer 9 GT that sat glistening in the garage.
It took me weeks to wrestle with the thoughts I had in my head about riding. By early October I was physically fit enough to be able to ride a bike, but I had seriously considered giving it up for good. I now take warfarin, an anticoagulant, for life which makes any motorcycle accident more problematic than it already would be. But I finally figured that, even without the blood thinners, any time you get on a bike, you're taking a risk.
So, I decided that I was going to get back into motorcycling, and the Yamaha Tracer 9 GT was to be the bike to welcome me back. For the first time in my life, I could genuinely appreciate how intimidating big adventure bikes can be, and the huge KTM 1290 parked next to the Tracer made it clear that starting with something more manageable was a good idea.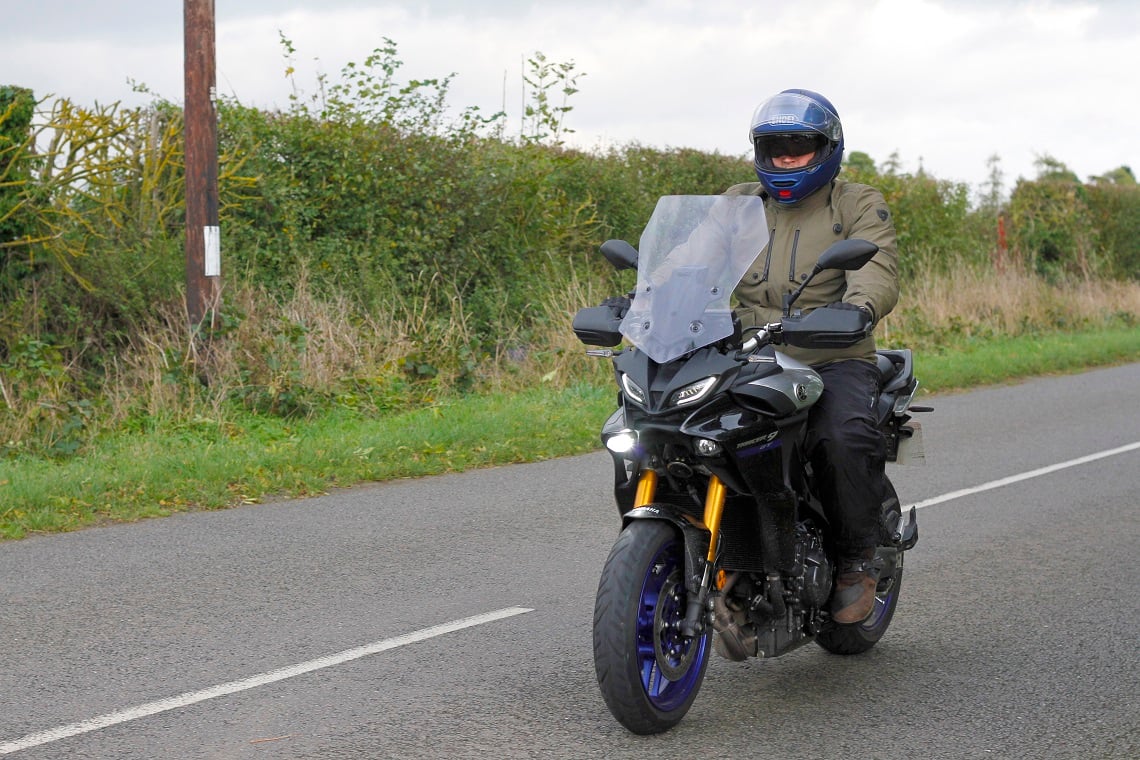 Referring to the Tracer as manageable might seem a bit odd considering it's an 890cc motorcycle that tips the scales at 220kg when fully fuelled. But for my 6'2" frame I instantly felt at home when wheeling it out of the garage and clambering onto the saddle for the first time. The seat height of 810mm only added to that user-friendly, non-threatening experience as I paddled around the carpark.
I spent the next two weeks commuting on the Tracer 9 GT, hardly the intended environment for a sports tourer that's clad with all the accessories to make long-distance riding more comfortable and effortless. I was, however, hugely thankful for the huge screen (which is brilliantly easy to adjust with one hand), well-placed handguards, and 10-stage heated grips as autumn well and truly started to roll in.
Though my time on the bike has been short, I can happily and confidently say that it's been the perfect reintroduction to biking for me.
Everything about the bike is easy. It's easy for me to roll it into the garage, it's easy to nip around traffic in town, and it's easy to get the most out of it as you dart in and out of bends, flicking up and down through the gears effortlessly thanks to the silky- smooth quick shifter.
The Tracer has taken me from wanting to give up biking to now planning to complete a set of challenges I set myself in March. When I turned 30, I had grand plans of accomplishing 30 things in my 30th year. Everything from growing something edible in my garden to completing the three peaks challenge. One of those things was to ride an Iron Butt.
Now I'm back in the saddle and looking forward to spending more time with the Tracer, I need to start making up for lost time. The 30 in my 30th-year list is looking pathetically unfinished, so what better way to test the long-distance credentials of a bike like the Tracer 9 GT than by completing an Iron Butt on it? I'll let you know how I get on in the next issue of the magazine…